Real talk: I have no idea what to write in this blog post. I'm not feeling inspired, and I don't want it to feel forced.
Part of me wants to talk about this amazing burgundy satin tank from Windsor, and all of the amazing burgundy pieces they have (seriously, there is 6 whole pages. SIX).
But another part of me just kind of wants to write my thoughts.
So I'm going to give you all a brief update, and we'll call it a day 😉
I just started a new job, which hugely explains why I've been so MIA on Snapchat as of late.
It's SUCH a great spot; I'm now the Digital Marketing Director for Subdued (US only). If you guys haven't heard of it, then you need to visit our website & IG! They're HUGE in Europe (did someone say international travel? 😉 ) and their first US store is in Santa Monica literally a mile from my house! AKA: I ditched my commute to DTLA and now ride my bike to and from. It's AMAZING. My lunch breaks are spent on the Promenade, and I'm blocks from the beach. I literally couldn't have dreamt up a better situation. My favorite part is that the company started in Rome, so all of my coworkers are Italian. It brings me back to my study abroad days and warms my heart (also makes me wish I payed attention in Italian class).
The only other thing going on this month is Christmas, WHICH I will be spending in Minnesota with Brennan! It's my first Christmas away from my family in all of my 25 years of life, so I have mixed feelings, but am SO excited to meet all of his friends and family (he has the biggest family everrrrr).
It's going to be such a change to actually be surrounded by snow for Christmas! My childhood dreams of a white Christmas is actually going to be a reality!
If anyone has tips on ways to stay warm without compromising style, it would be HUGELY appreciated. May or may not be freaking out about the 6 degree weather that is supposed to greet us Saturday morning.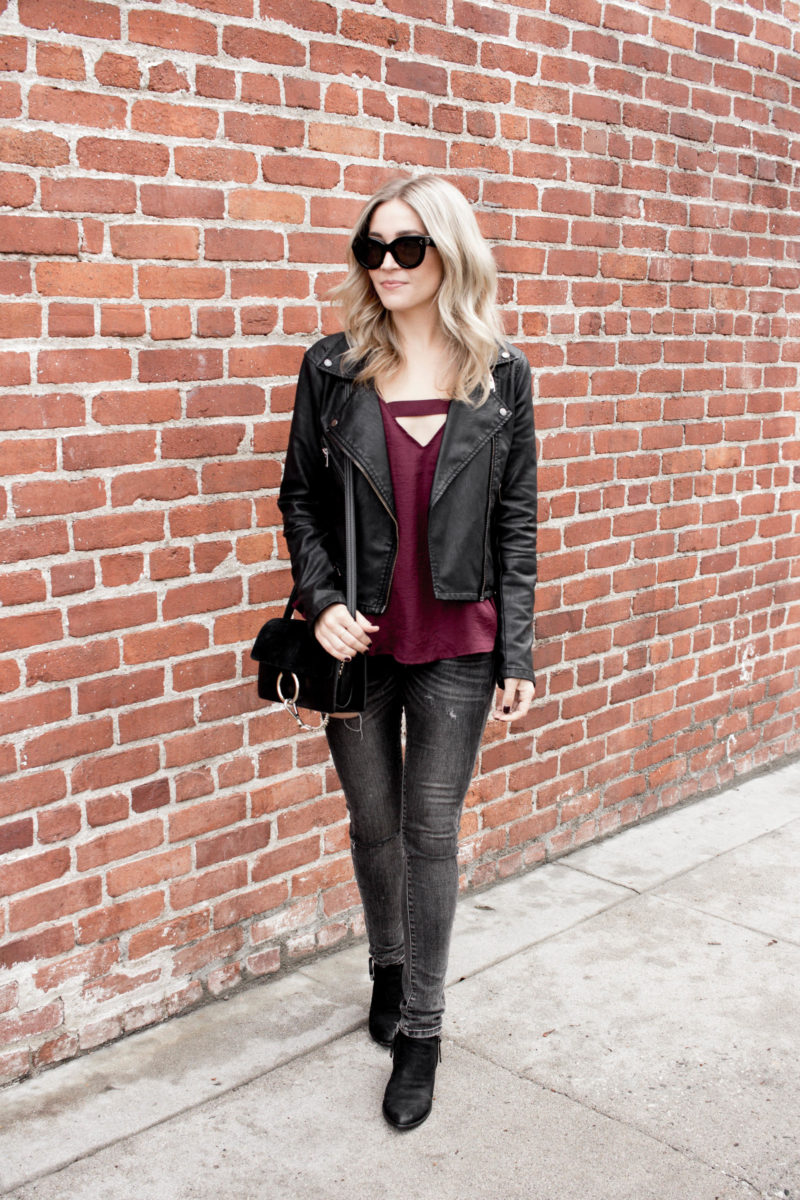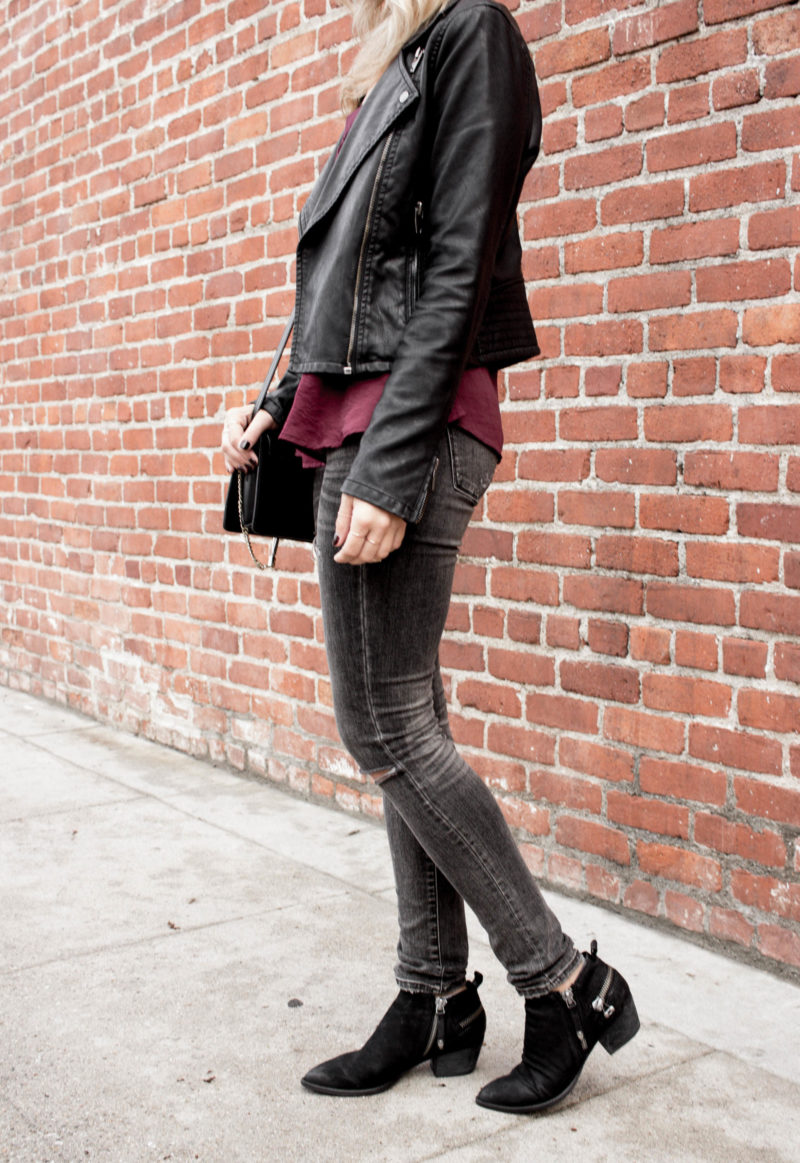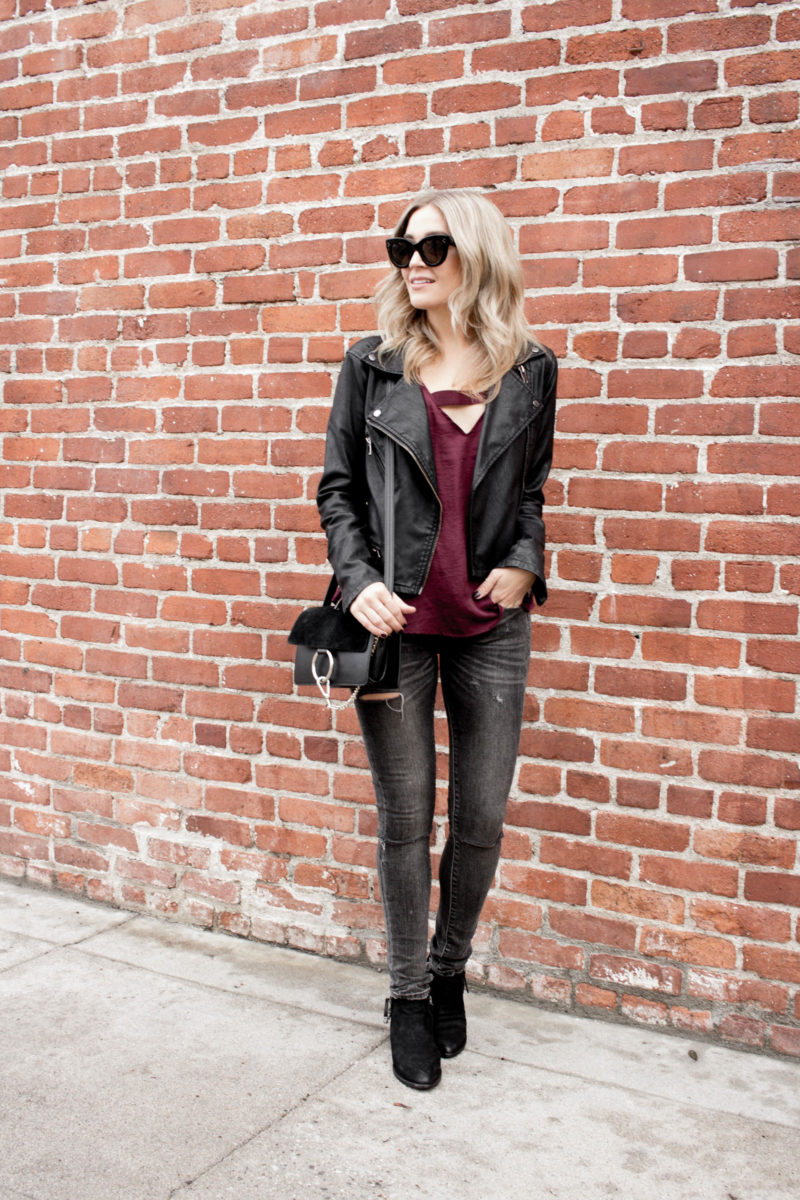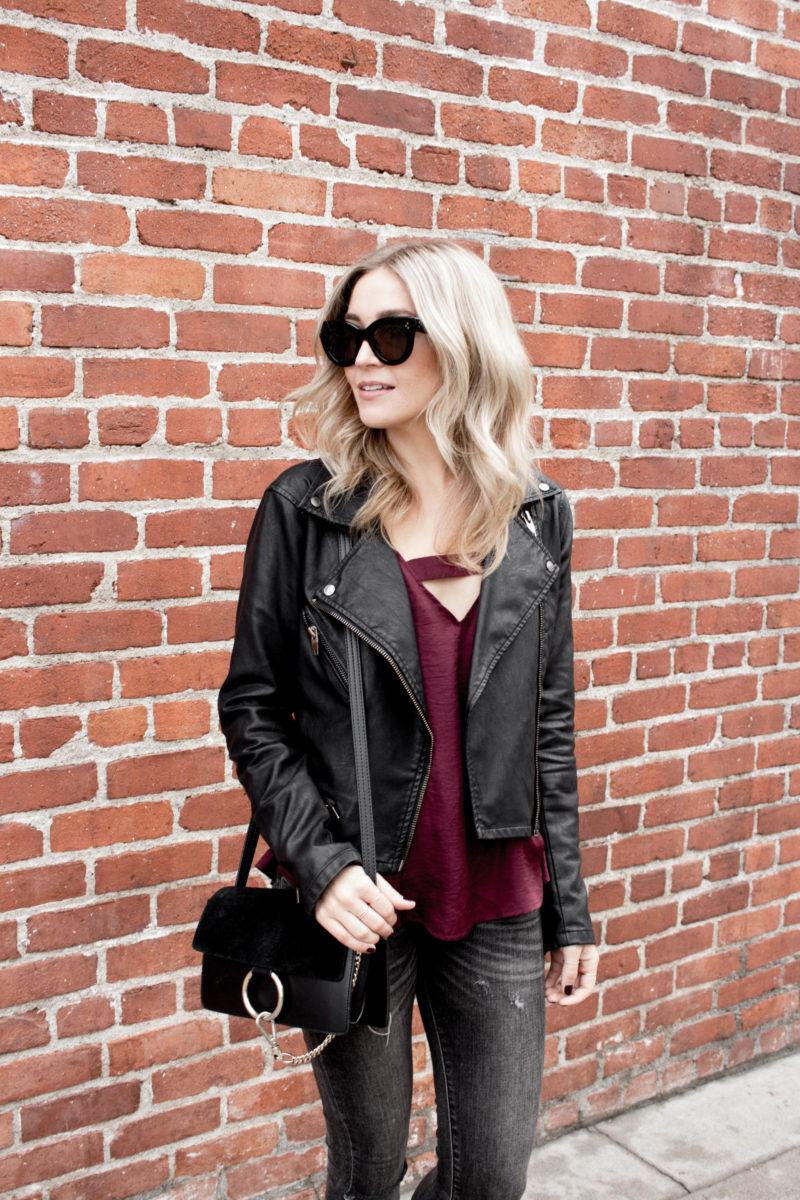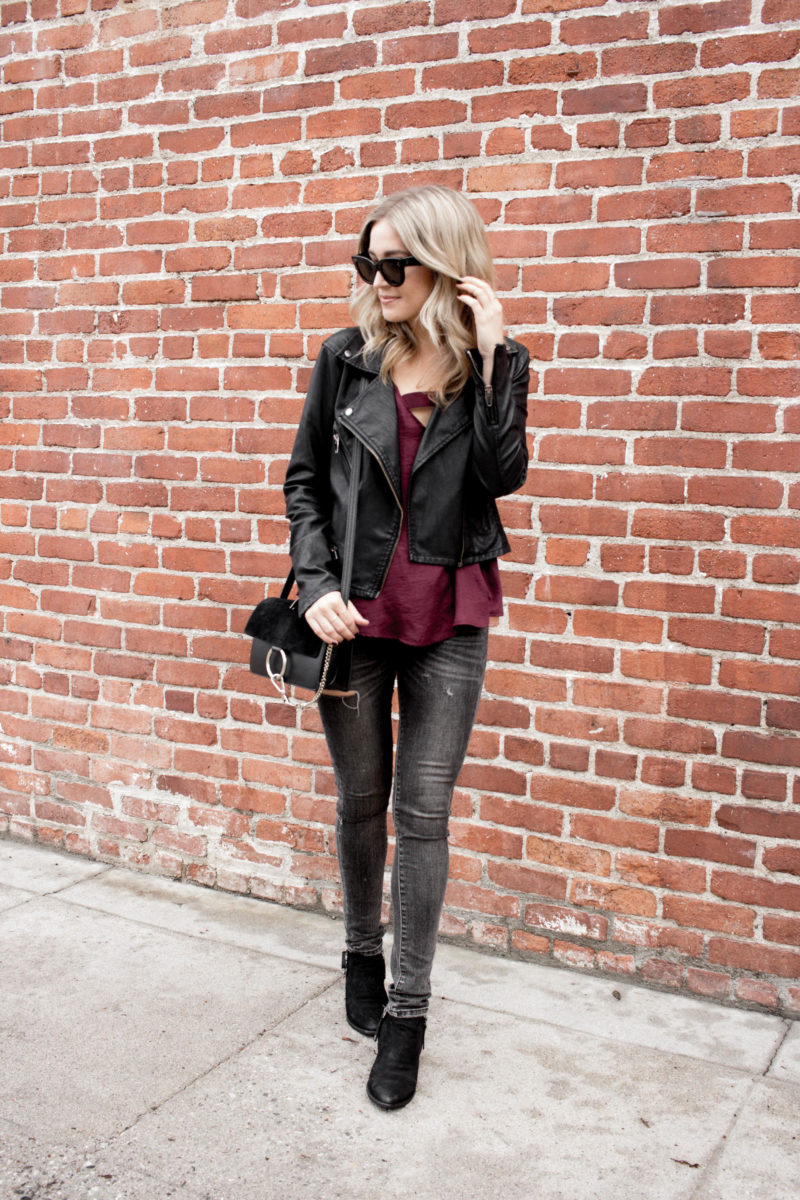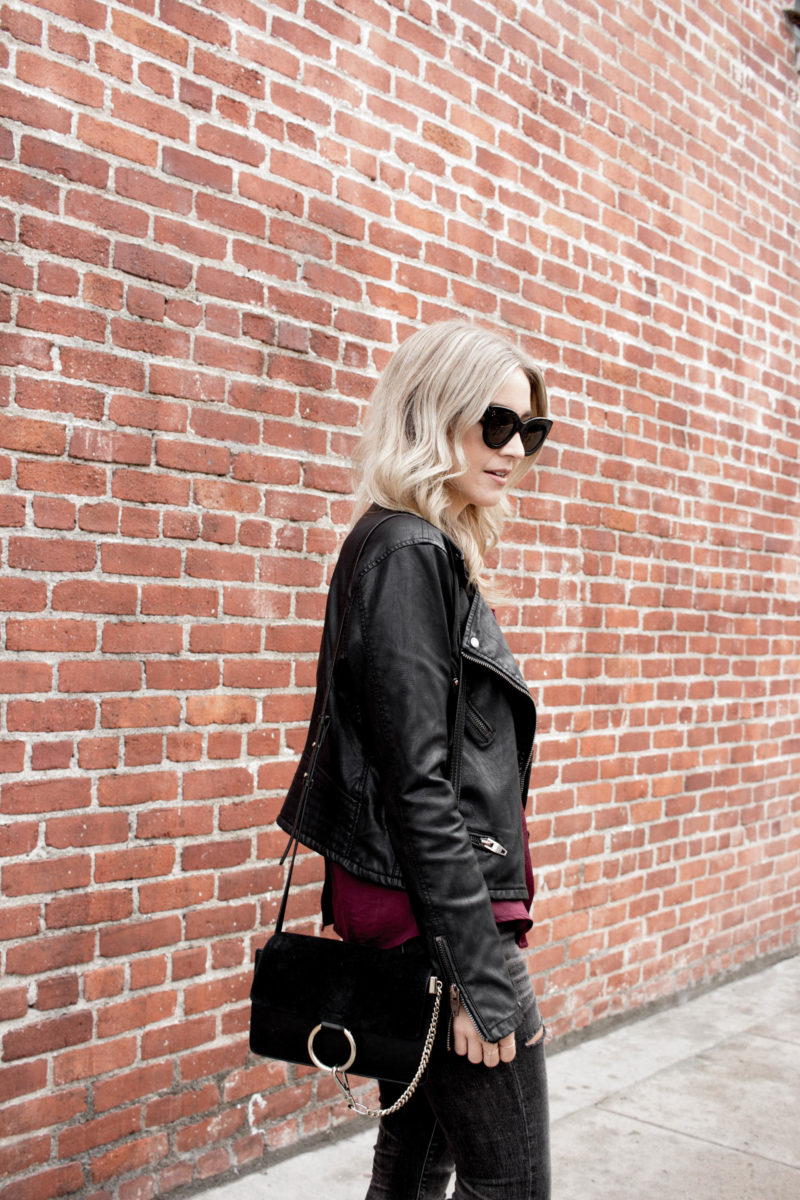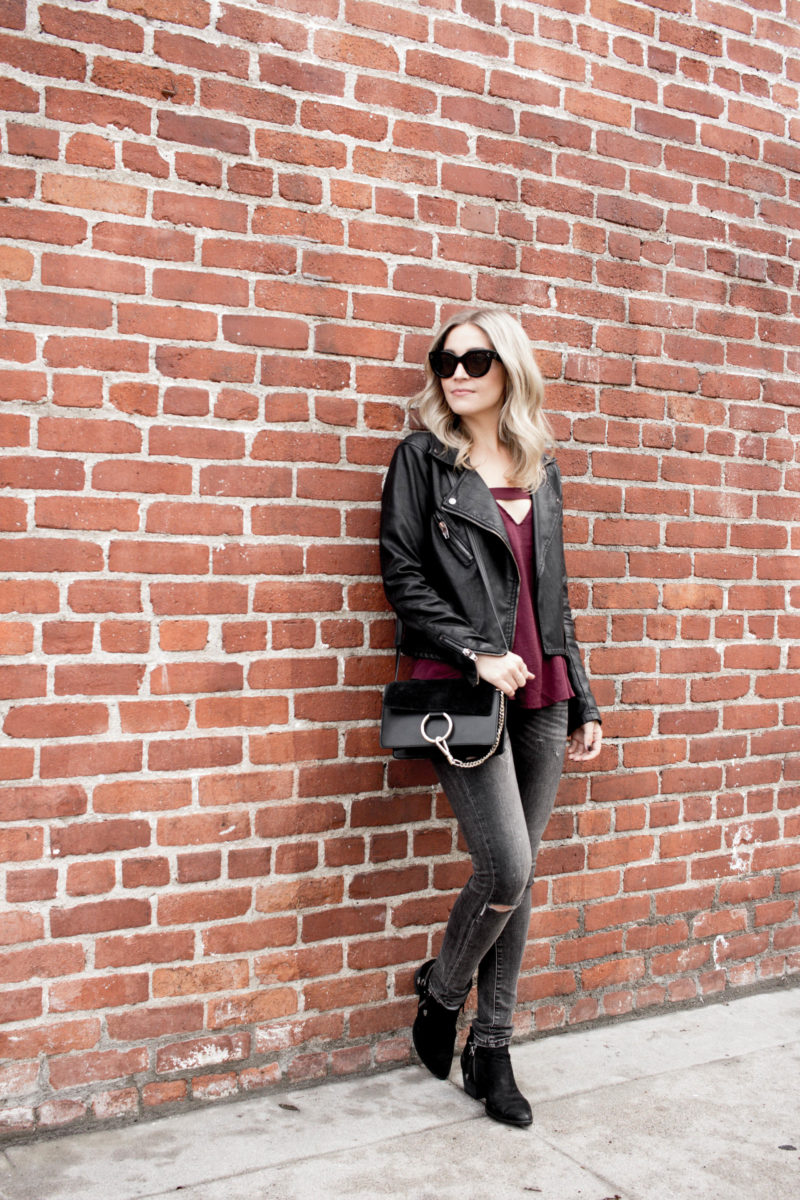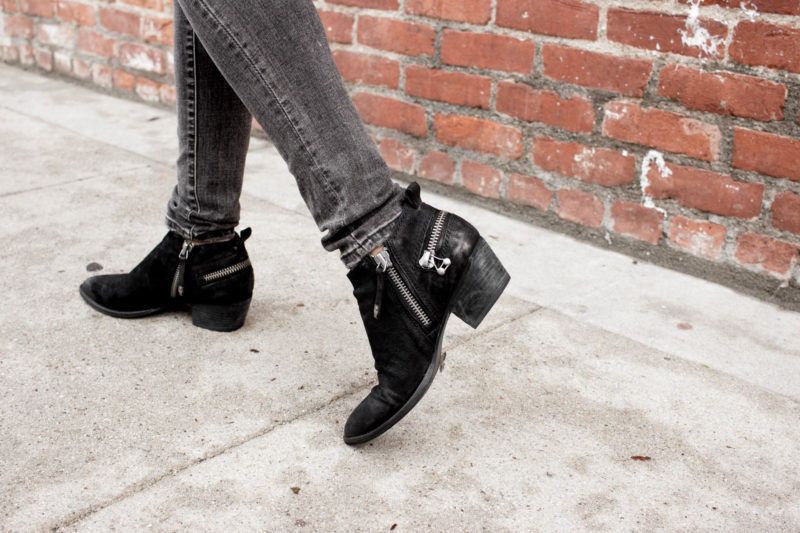 Top, c/o Windsor | Denim + Jacket, Blank NYC | Sunglasses, Amazon | Booties, c/o Mindy Mae's Market | Bag, c/o Anna Xi

Photography by Steven Albano