You guys. This morning when I woke up for Barre…it was RAINING. If I wasn't rushing to my 6 AM class that I thought was at 6:15, I would have reveled in the cold, rainy October morning. Nonetheless, the gloomy morning solidified the fact that today was the perfect day to show you guys this Chevron Faux Fur Jacket that I shot a couple weeks ago (when it was 98 degrees outside and irrelevant).
I'm not one to wear standout pieces like this very often, but I couldn't resist how different the Chevron Faux Fur was! I love it SO much. It's also cropped, so it's not as overwhelming as other fur jackets I've seen.
I decided to pair it with one of my favorite all-black looks so that it could steal the limelight. And I take any chance I can get to wear this mock neck keyhole blouse. It's so chic and I always feel amazing when I wear it. (Tip: ALWAYS have at least one thing in your closet that you can literally throw on at any point and feel like a rockstar in…it's a must).
GET 15% OFF YOUR PURCHASE AT SEDONA EAST WITH CODE BLONDECOLLECTIVE15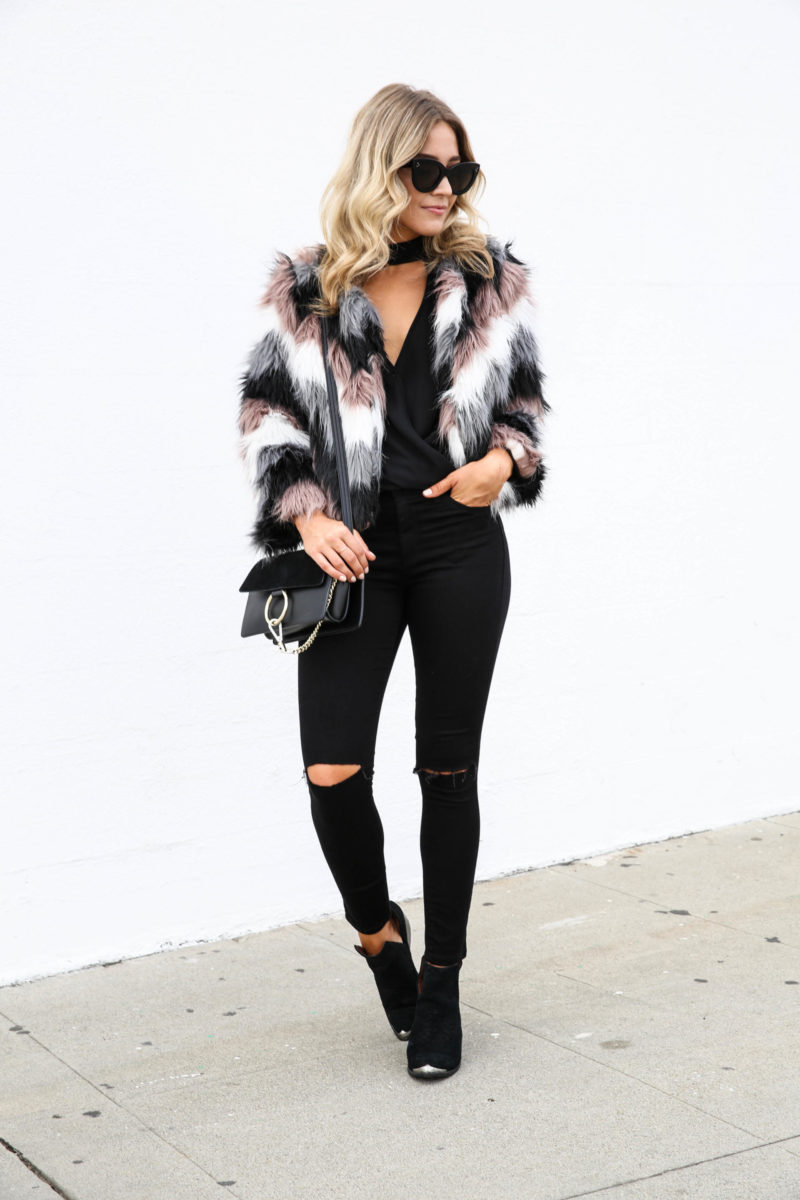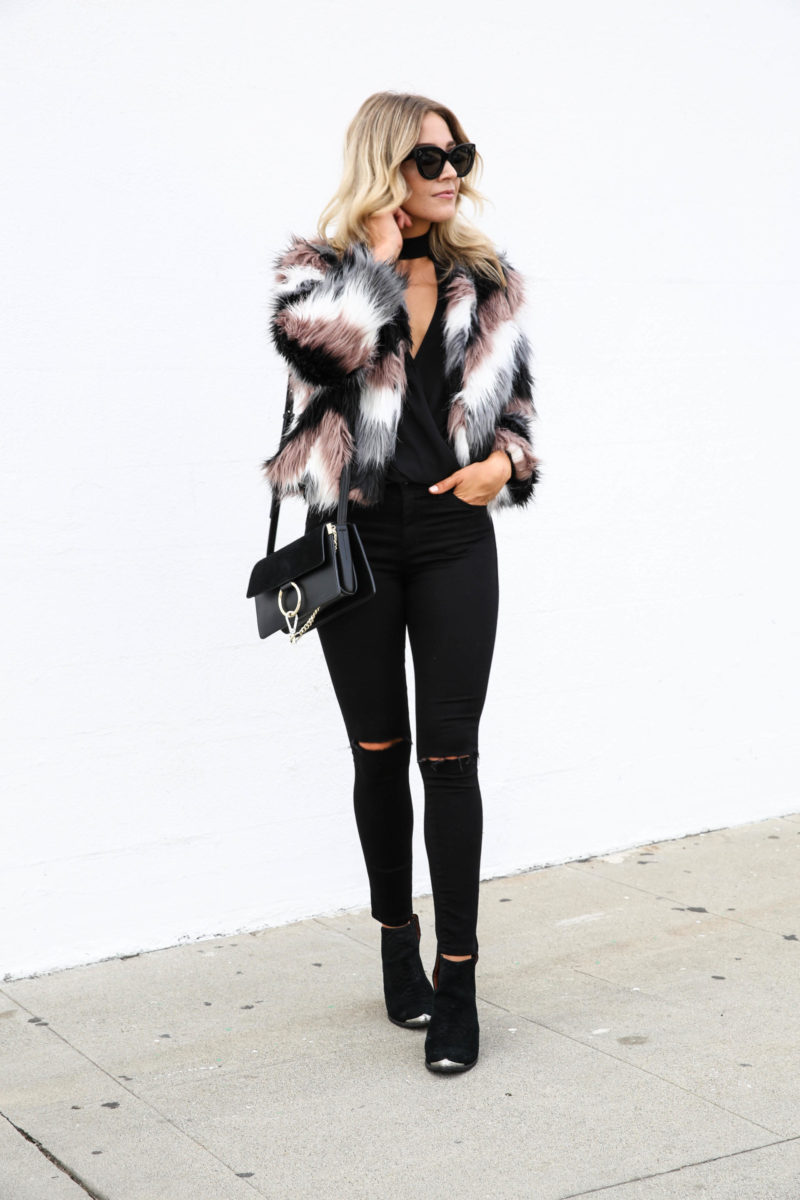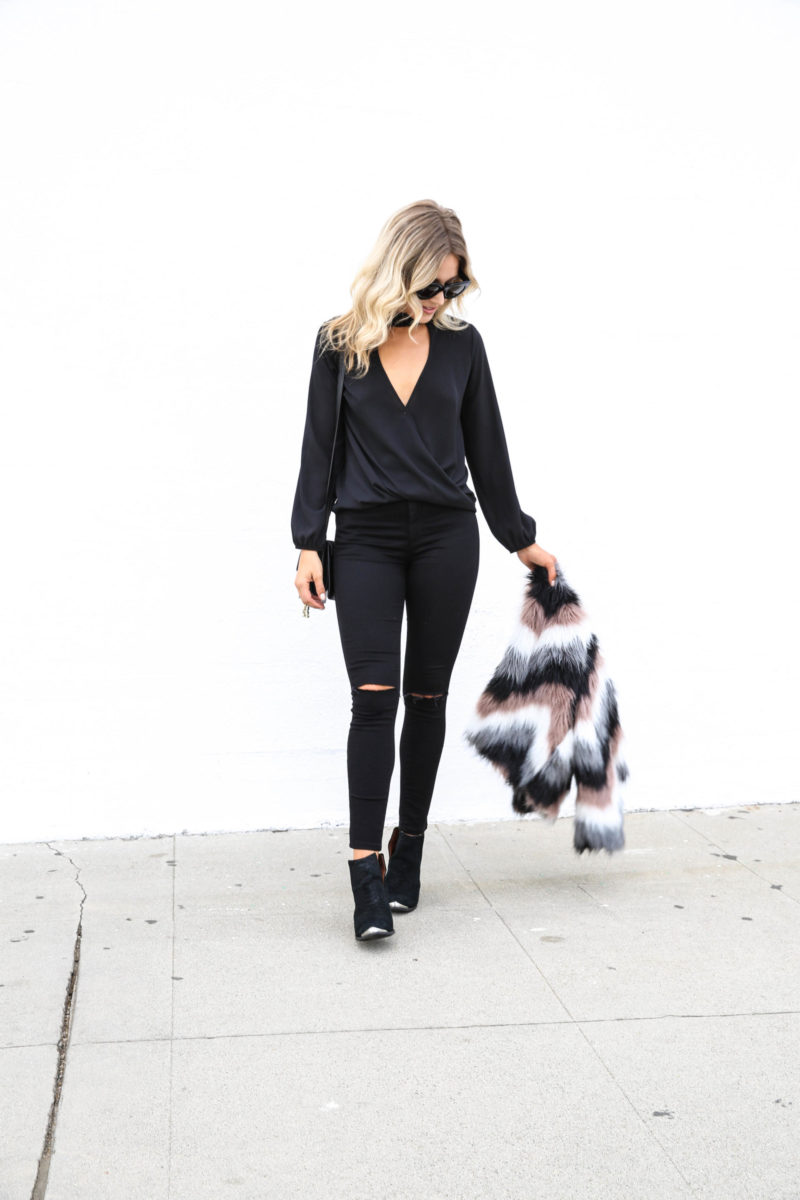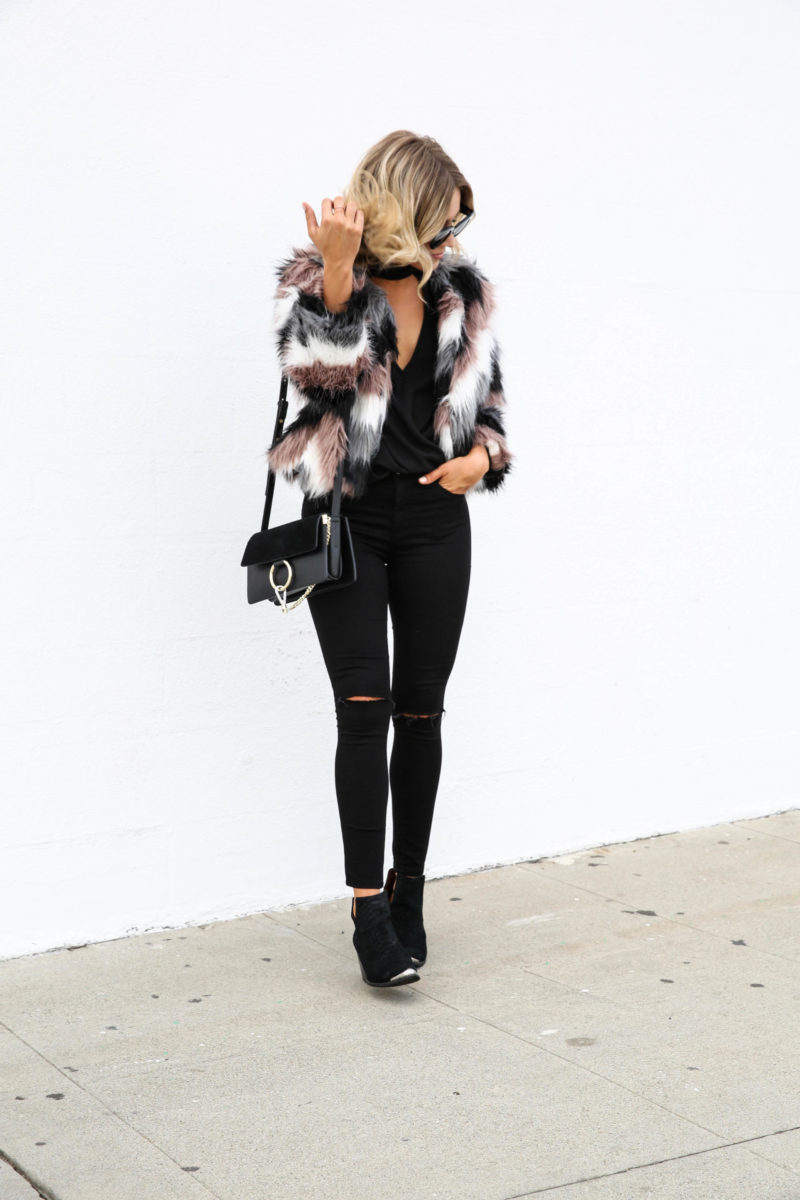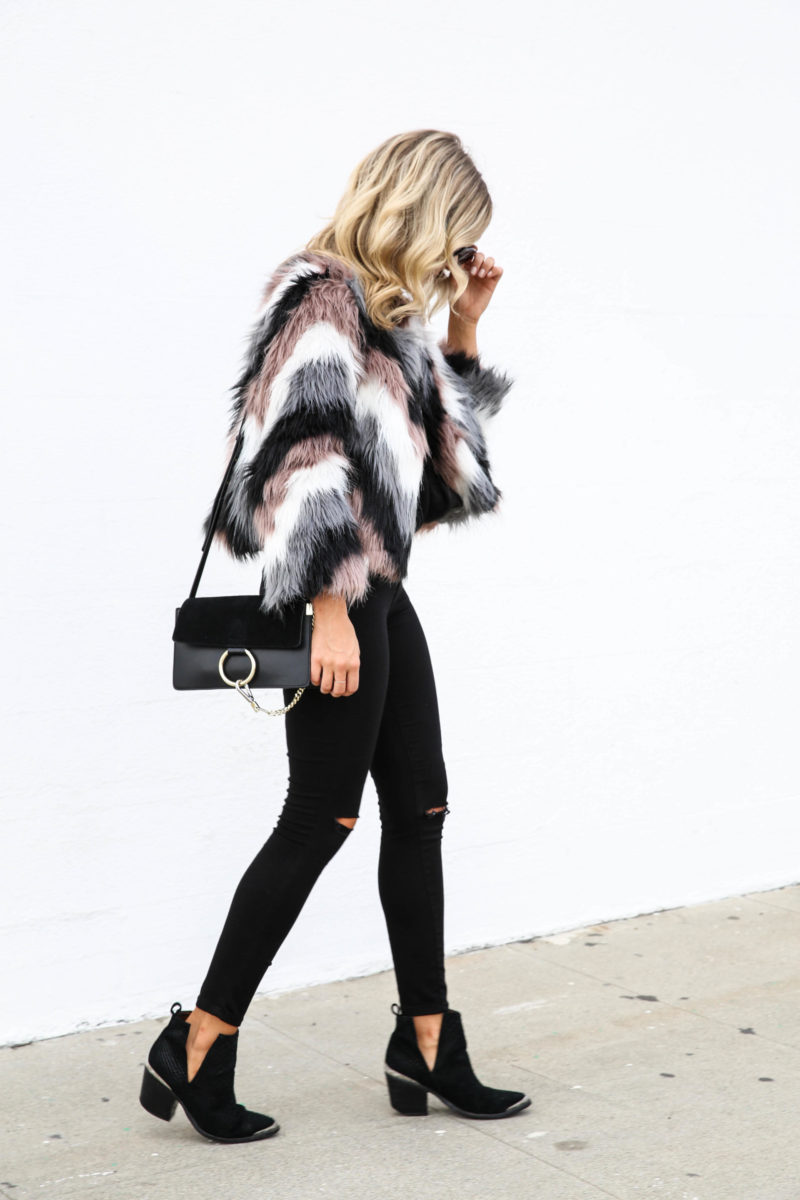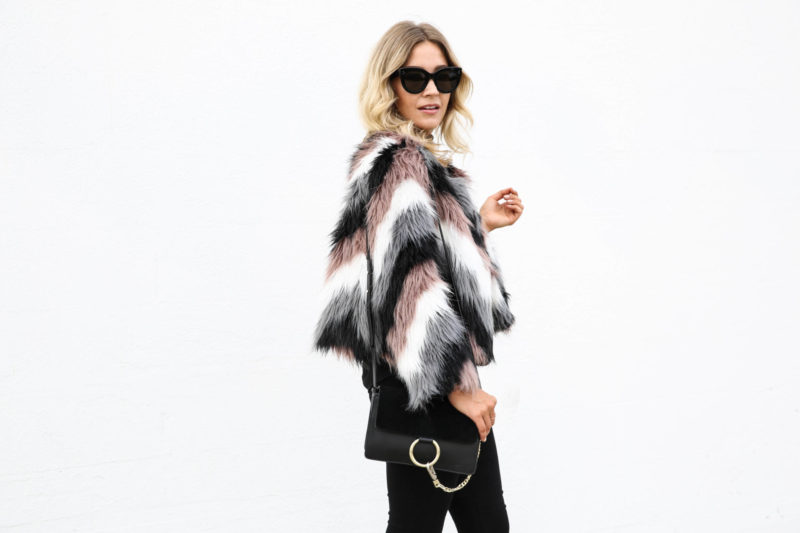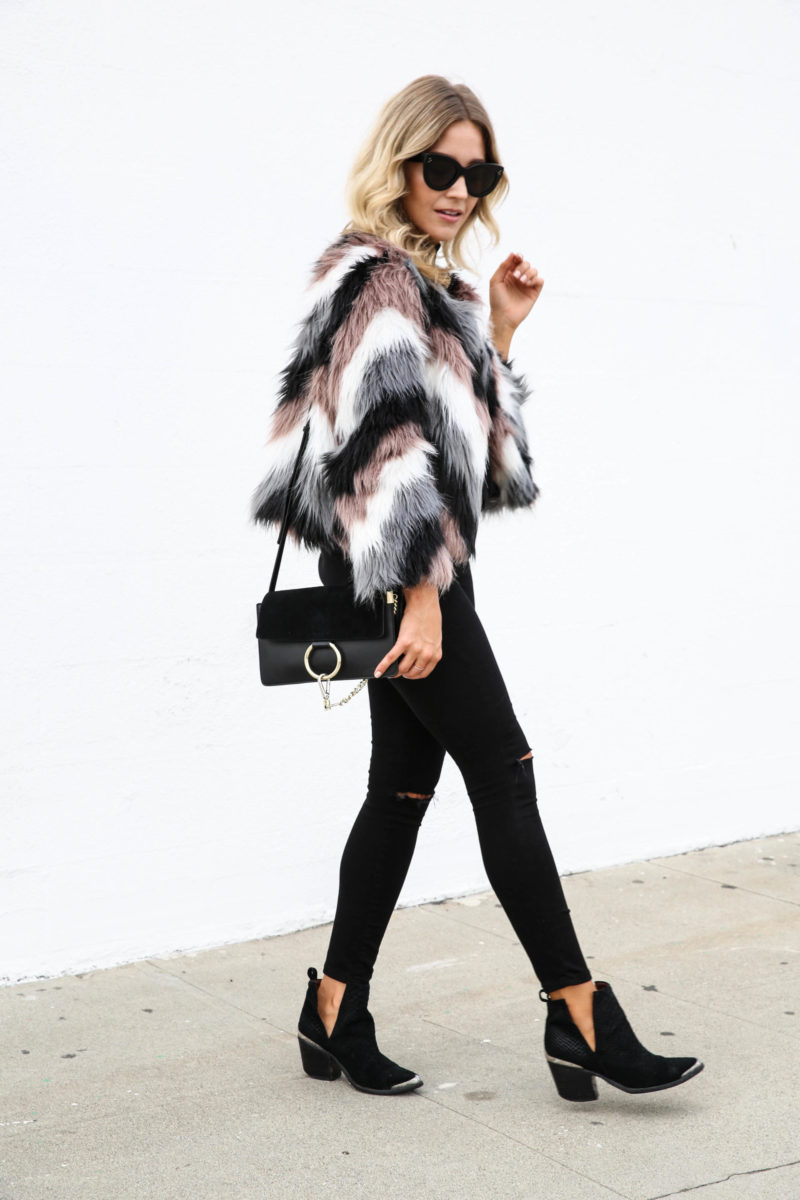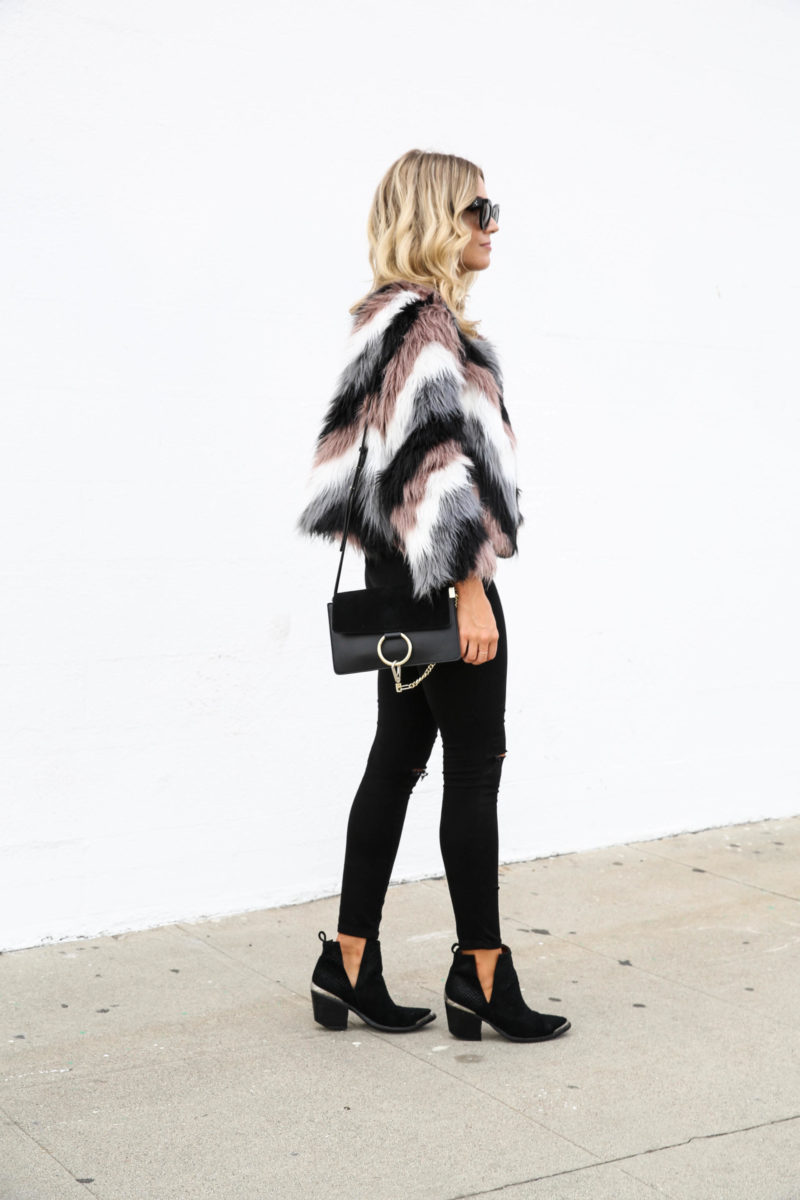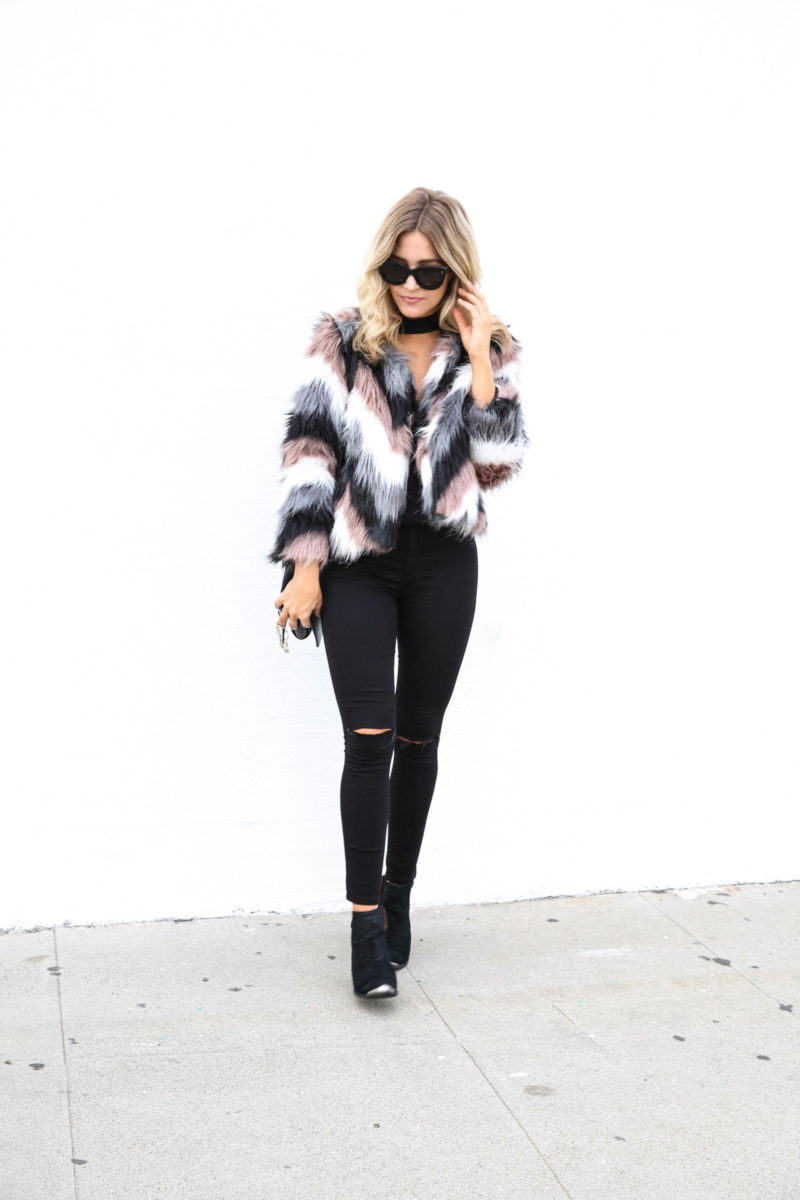 Top c/o Necessary Clothing | Pants, Nordstrom | Faux Fur Jacket, c/o Sedona East | Sunglasses, Amazon | Booties, Free People | Bag, c/o Anna Xi
Photography by Leon Nyarecha