You may have seen on my snapchat a couple of weekends ago that I was galavanting around, exploring Calabasas Kardashian-style in a Mercedes sprinter with a group of lovely ladies, having the best Saturday ever! If you didn't, then let me give you a quick recap:
Avanti by The New Home Company is a new luxurious community in the heart of Calabasas, complete with resort-style amenities and a SOULCYCLE on-site, like literally they share a parking lot…I meeeaaan, can you say dream life???
Anyways. Avanti wanted to show us how AMAZING the community surrounding their new single-story flats is, so they hand picked some of the best spots to spend a Saturday and we got to experience first-hand what life is like on a typical weekend morning in Calabasas!
We started at SoulCycle to – what else – find our soul. Duh.
After that, we freshened up and hurried off to brunch at Pedlar's Fork just down the road. The open-air restaurant is smack-dab in the middle of the CUTEST street ever that hosts a popular weekly Farmer's Market. Heart strings pulled. Brunch & a farmer's market after SoulCycle? Can you even come up with something that's better than that on a Saturday morning? No. Because there's nothing.
I got the tastiest iced latte and a scramble that put all past scrambles to shame.
After brunch, it was time for a blow-out; because again, is there anything better than that on a Saturday???
We got the celebrity treatment at Glo Dry Bar, complete with mimosas. I'm typically not a fan of blowouts because for some reason no one knows what "loose beach curls" actually mean (i.e. I'm Shirley Temple for the day) but I was actually happy with this one! The ladies all did such a great job on all of our hair styles, everyone looked so refreshed. I mean, after iced coffee and a mimosa how can you not be ready to tackle the day?
Once we were looking red-carpet-ready, we got to tour 2 different Avanti homes. They were GORG. I'm talking white marble kitchen countertops, outdoor patios the size of a bedroom, a flat so large that just when we thought we were done touring one of them, we found it had an entirely other section we had completely missed. And the CLOSETS. Oh my gosh don't even get me started. The walk-in closets were bigger than my entire studio.
One of the coolest things about these flats is that the elevator that takes you to your place is specific to your home! When you enter your building and hit your floor, it lets you off and it's JUST your hallway. Right to your doorstep! AKA YOU'RE LITERALLY SO SAFE IT'S INSANE!!!!!!
All in all, I was pleasantly surprised by what life in Calabasas is like on a normal Saturday morning. Everything is walkable, and they have the cutest little spots to eat and shop at. The best part is you feel like you're hours away from the bustling city life – you're surrounded by hills and beautiful fresh air. In LA, that's hard to come by.
Touche, Calabasas. You got me.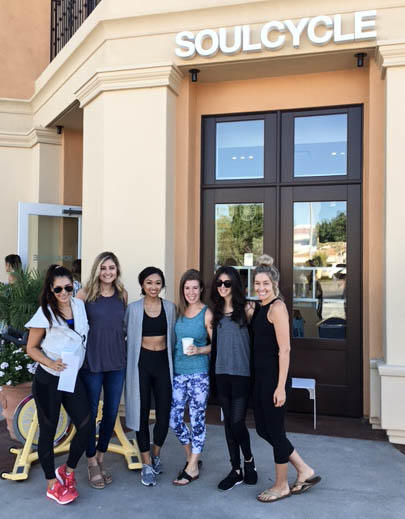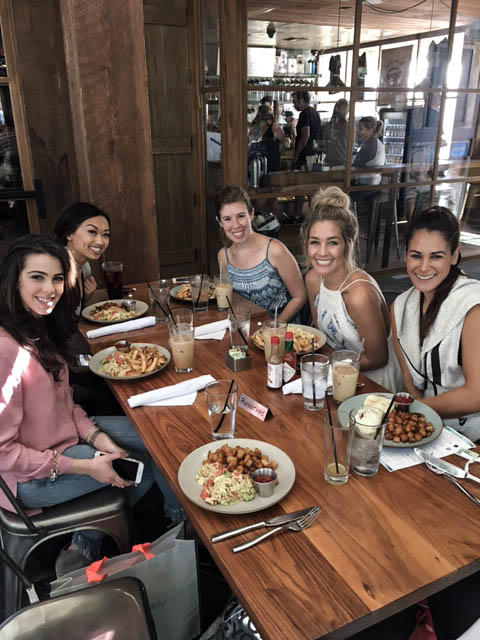 ---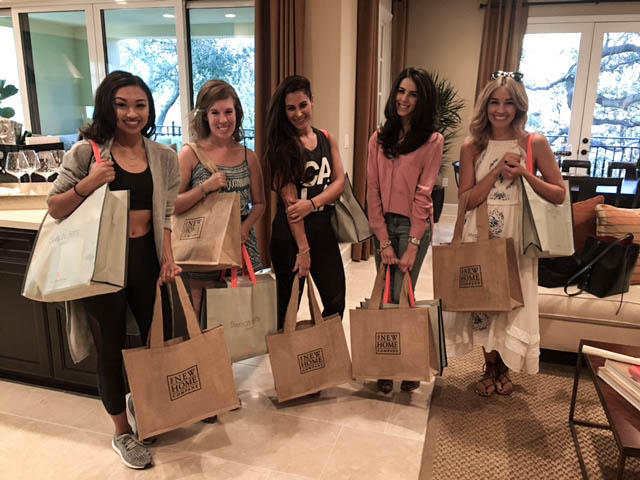 "More cabanas, less cul-de-sacs"
---
Special thanks to Avanti and all participants who provided such a great day!