BEAUTY ROUNDUP OF THE YEAR pretty much about to go down right now.
I've FINALLLYYYY gotten around to doing my September favorites, but TBH I've been using some of these for even longer than that, AND it's November now – so maybe let's just call this my Fall Beauty Roundup, and I'll do a winter one later!
FIRST of all, you need to get through this post because at the BOTTOM there's a HUGE giveaway that's happening. I love you guys SO much and I want you to know how much I appreciate you following along and making this blog possible! Seriously, without you, it would just be my mom reading this blog…and I love her to death buuuut without you guys there would be no point!
So as my 'thank you,' I'm gifting one lucky winner a HUGE box of products I love and use on a daily basis! There's also some other fun things like nail polishes and a bracelet and things that I threw in to make it more fun. It's literally giant you guys, so GO ENTER!!!!
Back to today's originally planned programming: BEAUTY PRODUCTS. I'm getting into some amazing products, some that I've just started trying, and some that have changed my life.
 SHALL WE?
Alright. We're starting as real as real can get so I can just get this over with. INGROWN HAIRS. They're terrible. They hurt. They're unattractive. They're literally the death of me.
Quick story – I started getting sugared about two years ago (if you don't know what sugaring is, it's basically getting your bikini area waxed but with a more natural product, it's literally just sugar and a couple other ingredients that the esthetician applies directly to your skin – it's supposed to be better for your skin. So they say) WELL. At first, I was amazed I'd waited so long to try it out! Not having to shave for 3-4 weeks was a game changer! That was until my skin started reacting negatively. I started getting ingrown hairs everywhere. IF YOU CAN'T HANDLE THIS HONESTY, PLEASE JUST GO TO THE NEXT PRODUCT. JUST BEIN REAL REAL CUZ MORE PEOPLE NEED TO TALK ABOUT THIS SUBJECT!
Anyways. I asked my esthetician WHAT the F was going on and how to fix it ASAP. She explained the more you sugar, the thinner your hair gets – which sounds good, but really it just means they're too weak to break through your skin so they just get STUCK. At least, that was the case for me.
She encouraged me to keep coming as it would get better. WELL SHE LIED AND IT DIDN'T. SO I STOPPED GOING AND MENTALLY YELLED AT HER EVERY TIME I DROVE BY HER OFFICE.
Fast forward to TODAY and I'm still battling scars and ingrown hairs. To this day. That was A YEAR ago people!
I've started getting lasered (groupon had a year-long membership for $350, AMAZING…if you have questions about it, submit them to my ask.fm profile under the 'Contact' button up top!) and that's helped a little bit. But really, this little army of products below is what has been changing my life, slowly but surely.
I have 3 products I alternate. PFB Vanish, Tend Skin, and Hovan's Gold – they are all pretty much formulated to do the same thing, but in conjunction, they're FINALLY starting to heal my scars and ingrown hairs! Vanish is meant to brighten the skin (aka hopefully combat scarring), Tend Skin is just a strong astringent that you apply after you've shaved…it stings, but it works. And Hovan's Gold is a powerful little lotion that I like to apply when I'm going to bed. It's a slow and steady fight, but I'm praying to have healed skin by summer!
If you have a product you swear by, please let me know! I'm always looking for new things to use on my sensitive, ingrown-hair prone skin -_-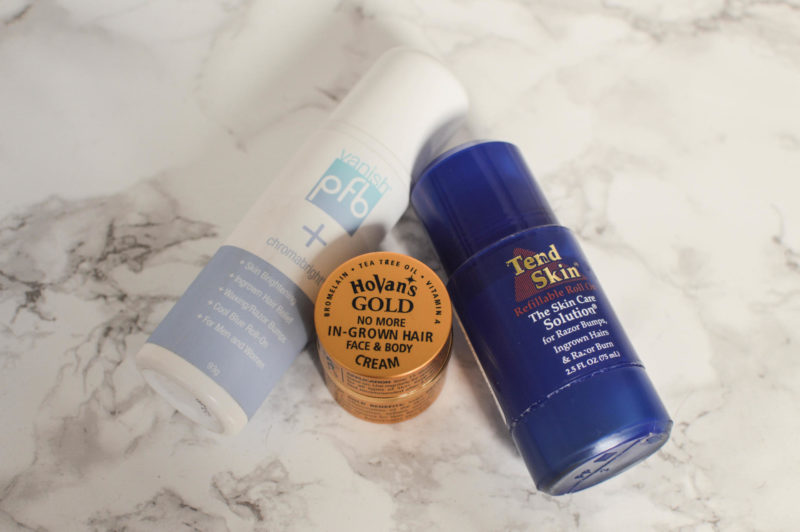 Babor skin ampoules are a super interesting new product that I've been using.
"They're little individual sized glass vials filled with the perfect amount of BABOR's high-performing skincare serums that target either anti-aging, moisture, collagen, vitamins, lifting, revitalizing, oxygenating… even anti-stress and inflammation."
It's awesome because the second you start using them, you start to feel a difference in your skin. I'm currently trying the Collagen Booster Fluid, Algae Active Fluid and Purifying Active Fluid. See all of the options here!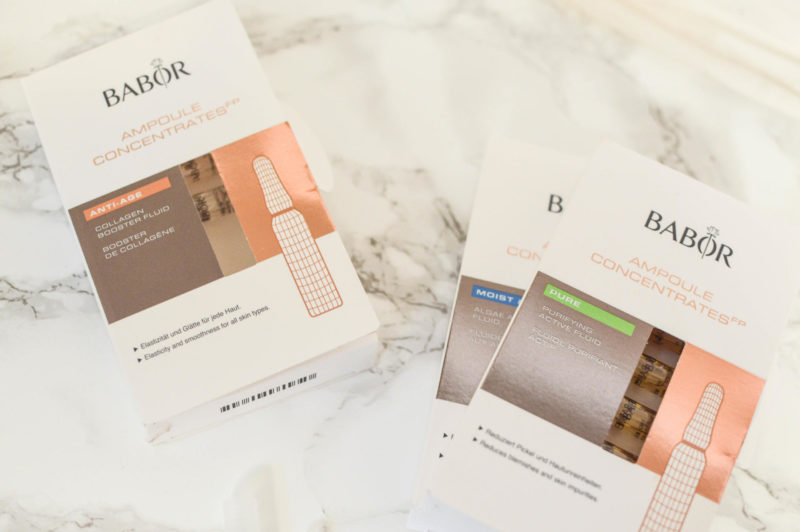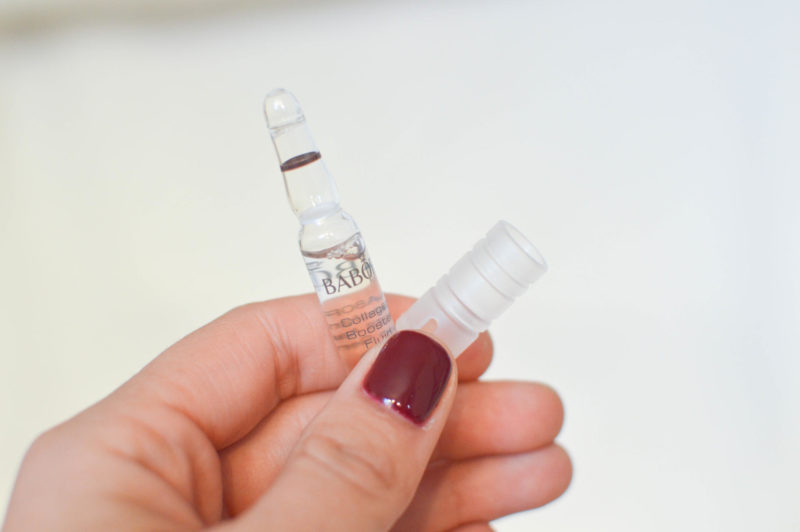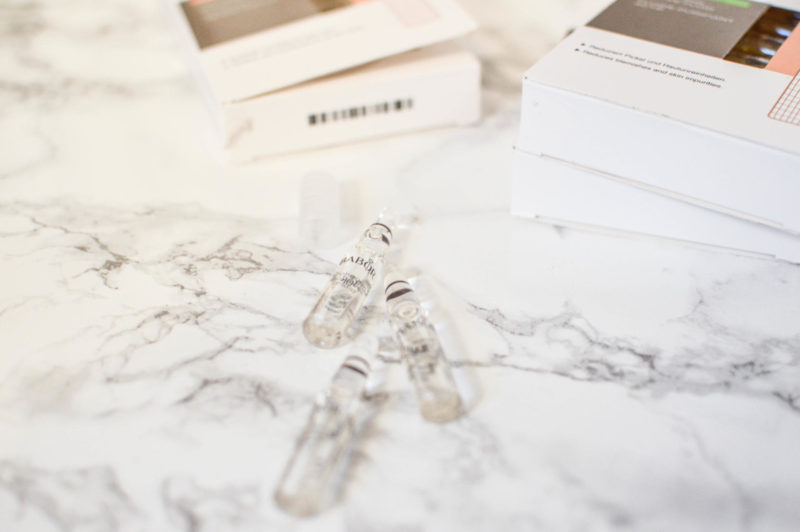 EOS is so dang cute, and they just came out with these fun little shimmery versions! I don't use it everyday, but it's so cute I just wanted to share. Great little holiday gift!
It's enriched with jojoba oil, shea butter, and antioxidant vitamin E, so it enhances your lip with a touch of color and shine for a shimmer soft beauty you will love!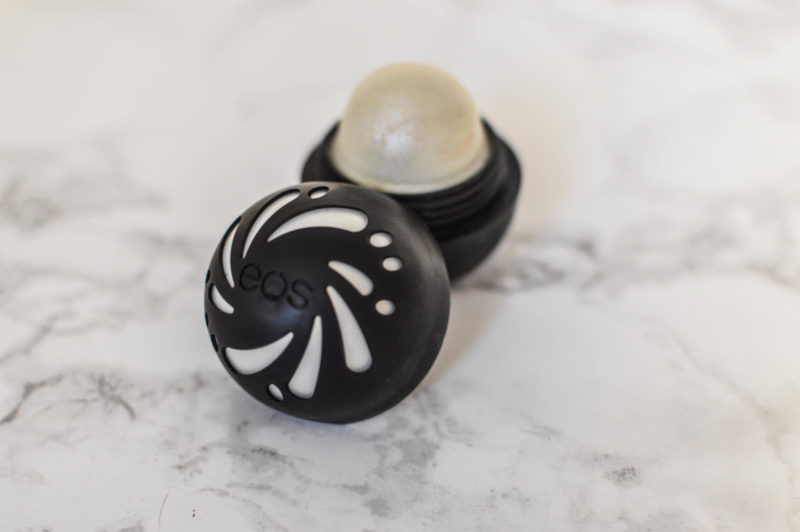 Cell Renewing Microfoliant – advanced skin polish that clarifies, nourishes, and renews skin to stimulate collagen synthesis and create a radiant glow. Combines fruit enzymes with micronized Jojoba Beads and Date Seed Powder for a professional yet gentle micro-exfoliation. It doesn't have any Parabens, Sulfates, Castor Oil, Petrolatum, and it uses BPA-free packaging!
USE if you suffer from: 
Dull, lackluster complexion (me)
Clogged pores
Fine lines and wrinkles
Uneven skin tone (ME)
Hyperpigmentation (ALSO ME)
Cellular Rejuvenating Concentrate – Skin transforming serum that redefines facial contours by firming and re-texturizing the skin. Smooths and plumps fine lines and wrinkles.  Helps repair damaged cells and stimulates cellular rejuvenation.
Solutions for:
Fine lines & wrinkles
Thinning, crepey skin
Dull, lackluster complexion
Uneven skin tone and texture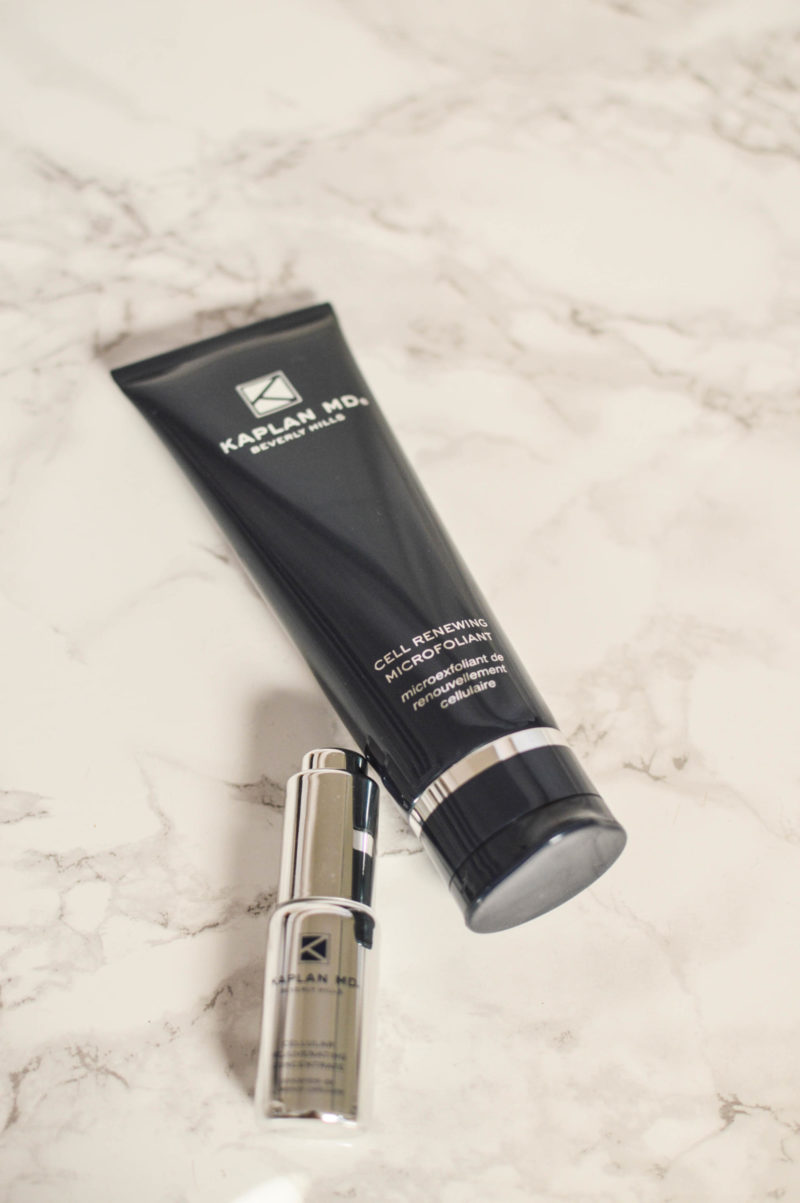 LOLA Tampons – these are changing the feminine care GAME.
Do you know what are in your tampons? No, you probably don't. Because you probably wouldn't think that companies would deliberately put things into our tampons that aren't good for us, right? Wrong. The FDA doesn't require tampon brands to disclose a list of ingredients to consumers…so it's a big MYSTERY. Which is why LOLA has come to save the day. These tampons are 100% certified organic hypoallergenic cotton tampons, which means no bleach, synthetics, dyes, or mystery ingredients. Which is PRETTY important considering that part of our body is the most absorbent part!
The other great thing LOLA is doing is letting you OWN your period, not vice versa!
Ever forget to pick up a box and find yourself darting to the store, or desperately asking your gfs if they have any to spare? Well, LOLA has a subscription service that guarantees a delivery every month before your cycle starts – and the best part is you can customize which sizes you receive, because we all have different needs!
Definitely worth trying out for a month (you can cancel any time, no strings attached) and seeing how you like all natural products!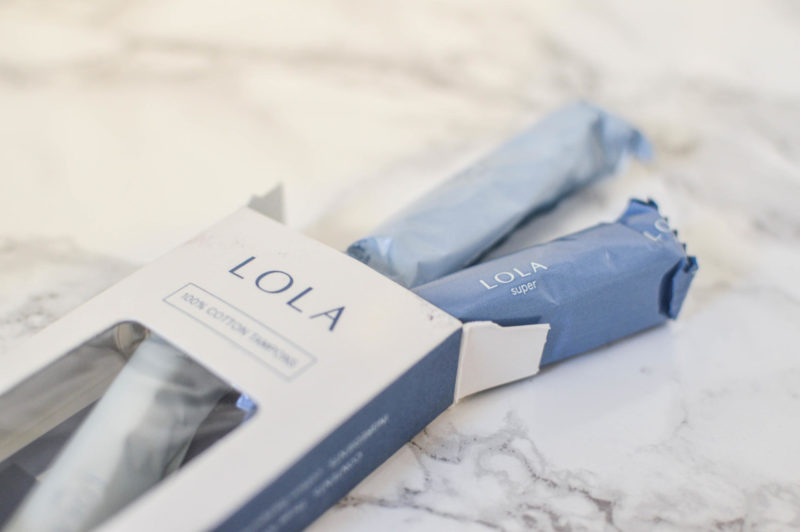 I'm ALL FOR hair oils, in fact I depend on them. This duo from Marula Oil is amazing! I use the white masque on my dry hair (a VERY TINY amount) and the black bottle on my wet hair prior-to blow drying. They smell amazing, and don't make your hair feel weighed down. LOVE LOVE LOVE.
Rare Oil Intensive Hair Masque – Packed with powerful antioxidants, oleic acids, protein and vitamins, this replenishing protective formula delivers intense hydration, seals split ends, prevents damage and provides UV protection.
Rare Oil Treatment – Can be applied pre-shampooing as an enriching treatment or to clean, damp hair before blow-drying. A few drops on dry ends are the perfect solution for frizz and flyaways.
Instant conditioning, lightweight feel and brilliant shine create silky-soft strands with a flawless finish, completely transforming hair.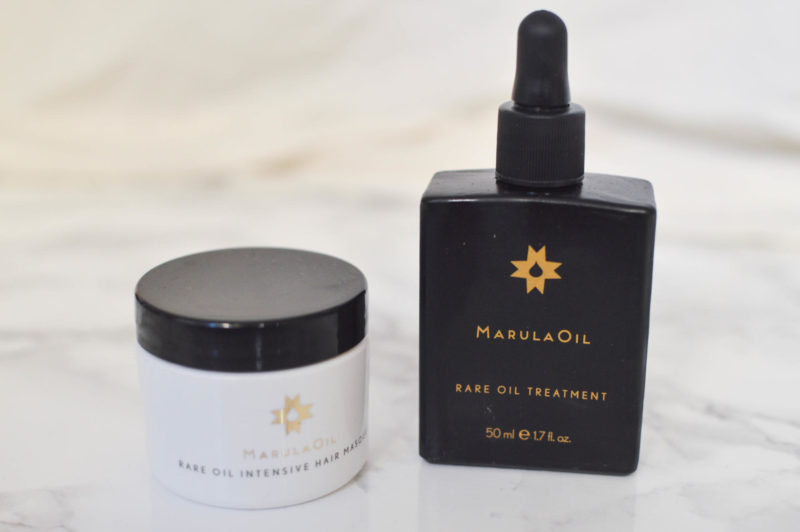 This cute skincare line is sold at Target so it's extremely wallet-friendly; not to mention it smells SO GOOD. The H2O Skindrink Moisturizer is probably one of my most favorite moisturizers because it NEVER makes my skin oily, it's so light on the skin, and literally smells so good. I also love mixing the Rose Oil Blend with my foundation – it's so good for your skin and smells amazing too 🙂
Other notable products are the Hydrating Milky Mist, Eye Zone Brightener, and the 24k Eye Elixir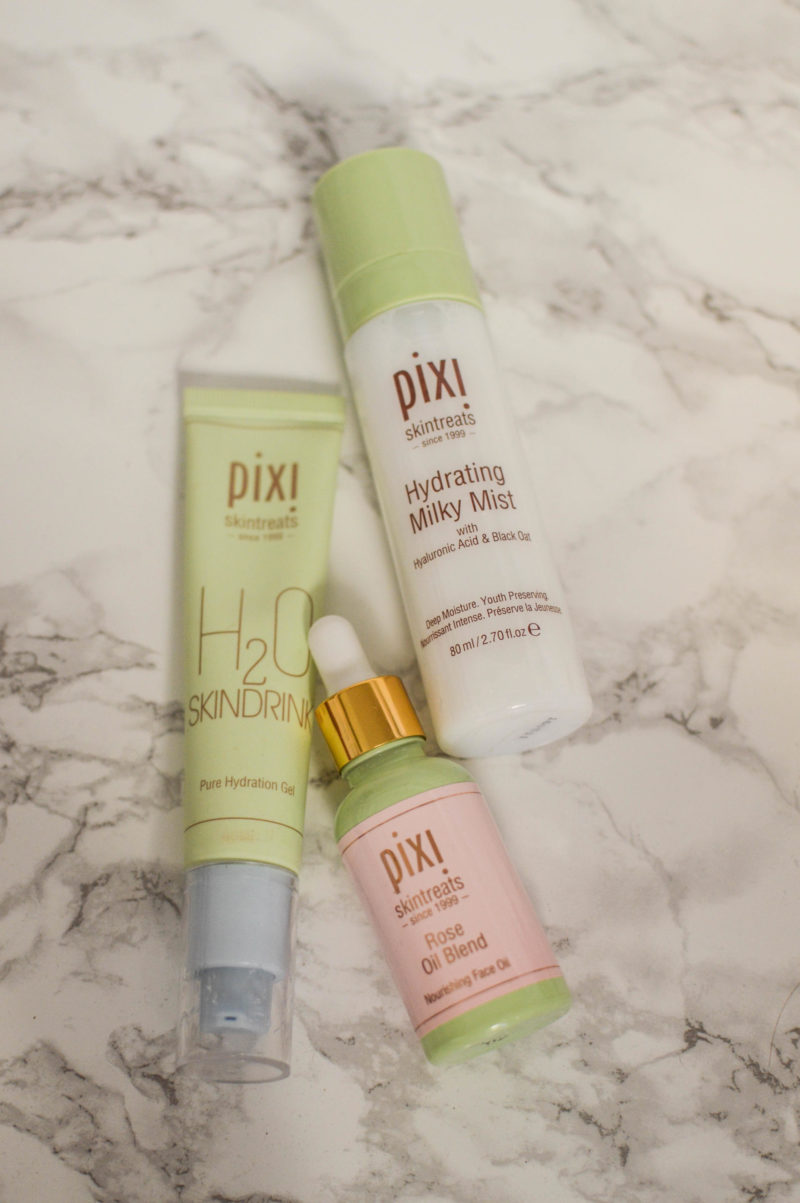 You may have seen my snapchat a couple weeks back when I got a blowout c/o Shu Uemura – WELL this is one of the products I left with and it's amazing! I spray it in my hair prior to blow drying – it's so moisturizing and smells SO good. I use it in conjunction with this shampoo and conditioner.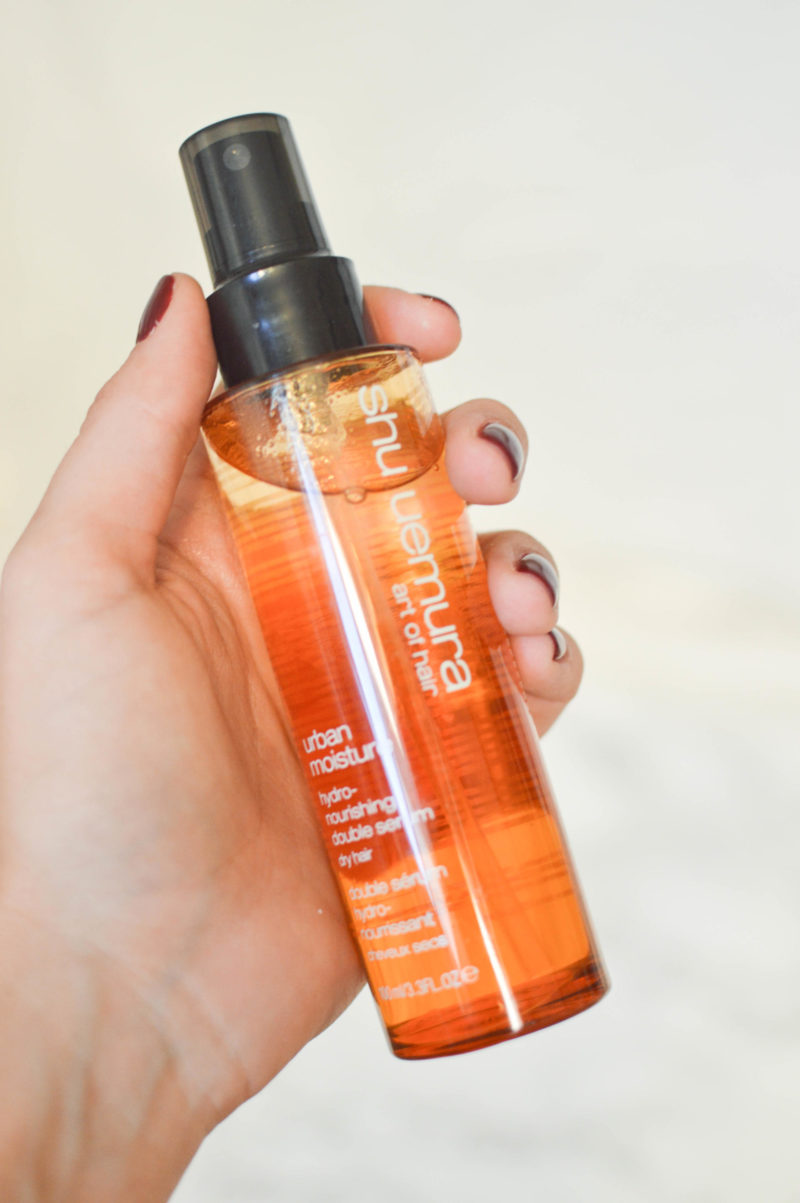 I'm slowly incorporating more oils into my beauty regimen because I've only heard great things – this is one of my newest ones that takes place of a moisturizer.
SoftCore – Rejuvenating Glacial Oil by vbeaute – Paraben Free, Fragrance Free, Allergy Tested, Dermatologist tested, not tested on animals
Key Benefits: lightweight facial oil and daily booster combines the swiss alpine rose and squalane which works with the body's own power to improve the appearance of elasticity, fine lines, wrinkles, and radiance. This will leave your skin supple dewy, and more youthful.
Key Ingredients: squalane, avocado seed oil, jojoba seed oil, camellia oil, swiss alpine rose.
Apply 1-2 drops in the morning and evening on a clean face as a moisturizer
So far, so good!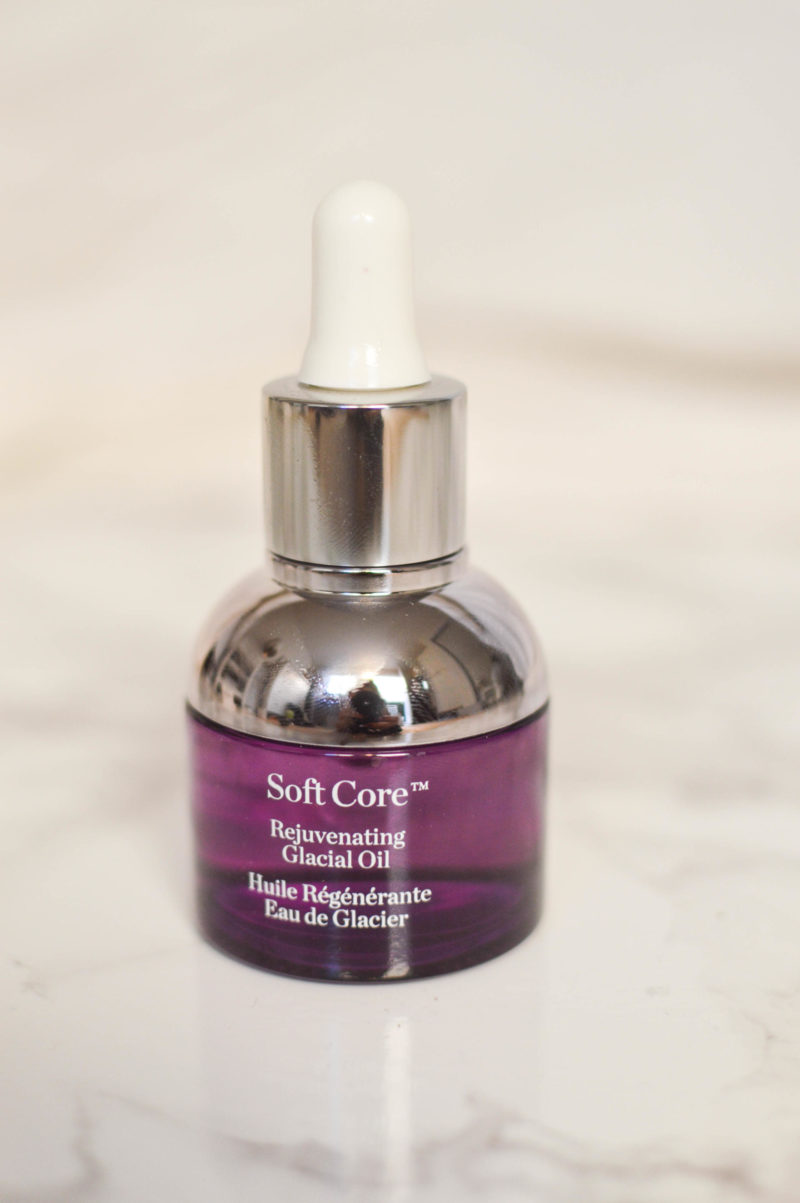 Last but not least, meet Tulip! The cutest toothpaste you will ever meet. Not only is it cute, it's another convenient subscription service so you can get what you see below delivered every two months! How perfect is that? They also have a Coconut Mint flavor that I'm trying next.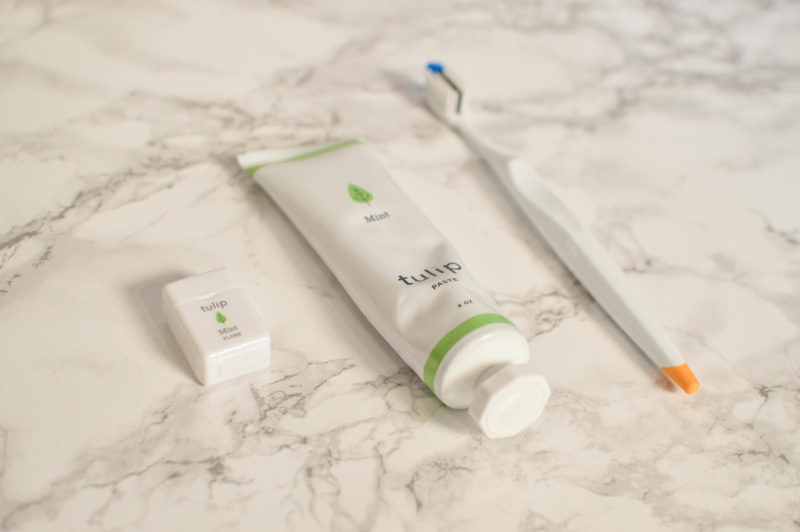 AND NOW FOR THE GRAND FINALE! Below is EVERYTHING included in the giveaway that one lucky reader will receive! All of these products are BRAND NEW, never before used, and things that I'm obsessed with! All you have to do is go to Instagram and tag your BFF in this picture of the LORAC Mega Pro 3 Palette!
Giveaway ends Monday!