Can you believe it's November already!? I am still having trouble accepting it, but trying to embrace it nonetheless. I just got back from a fun trip to Chicago where I got to be completely submersed in Fall weather for a bit, and it was so refreshing! Summer weather is STILL trying to make an appearance here in Santa Monica, so for now I have to settle with weather-friendly "Fall" clothing. This off-the-shoulder sweater is PERFECT for just that.
I love that it's off-the-shoulder, naturally, but the fact that it's also a sweater is a win-win! It makes me feel like I'm dressing for Fall while simultaneously getting some sun on my shoulders. Talk about California. Once again, Maude Boutique for the win (the link is below, so make sure you grab it before it's gone! I know they're running low on this one cuz it's so dang cute. I recommend sizing up – I got a Small and kind of wish it was a bit looser!)
This satin bomber is also one of my new favorites – it's from Necessary Clothing, comes in multiple colors, and won't break the bank!
Last but not least, I have been wearing these shoes from Roberto Durville NONSTOP! You know this if you followed me through my Chicago trip, I wore them every single day! I love that they look high-end, (again) WON'T break the bank, and are unique enough to stand out from the crowd! Sure, Adidas are great, but these ones take the cake.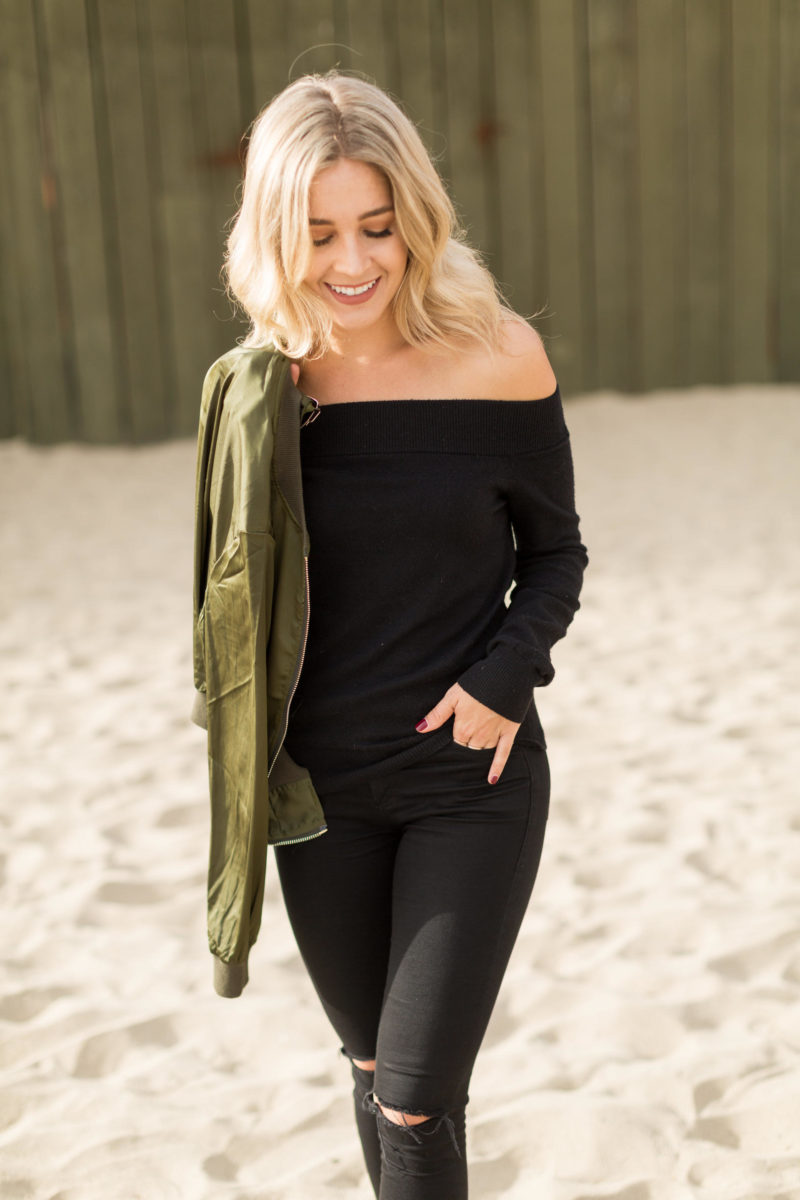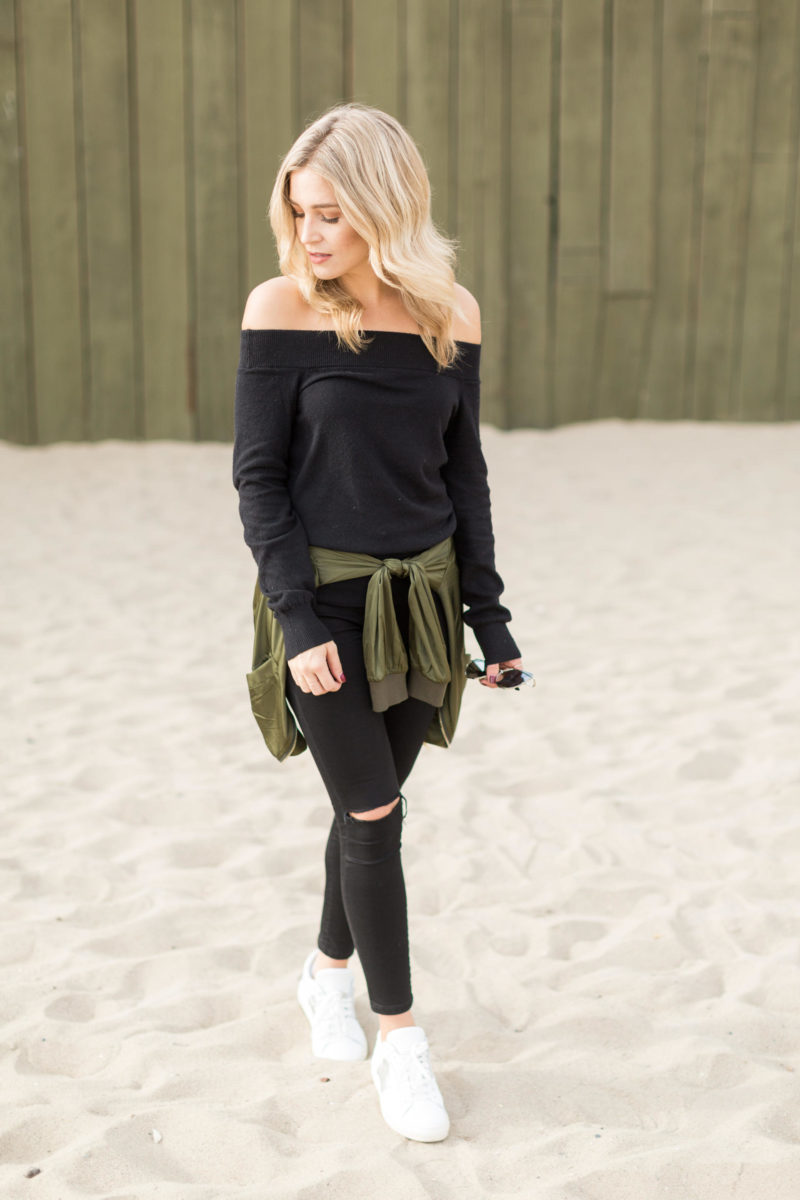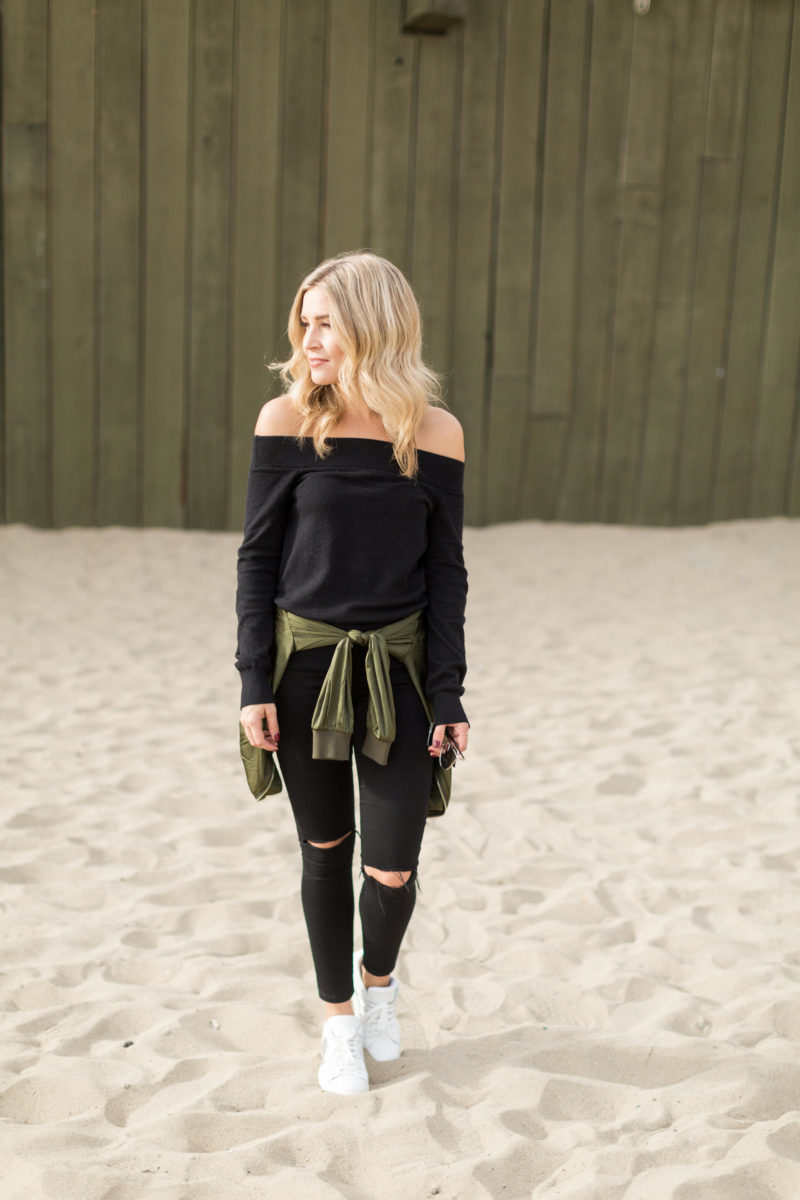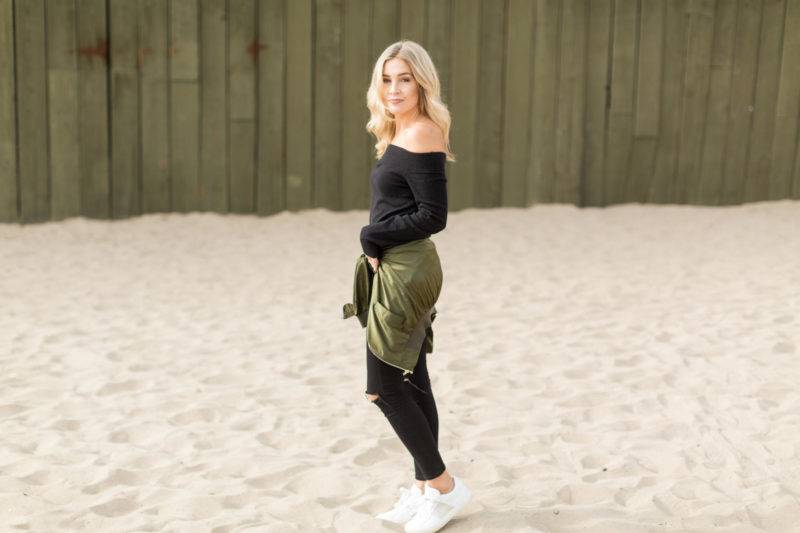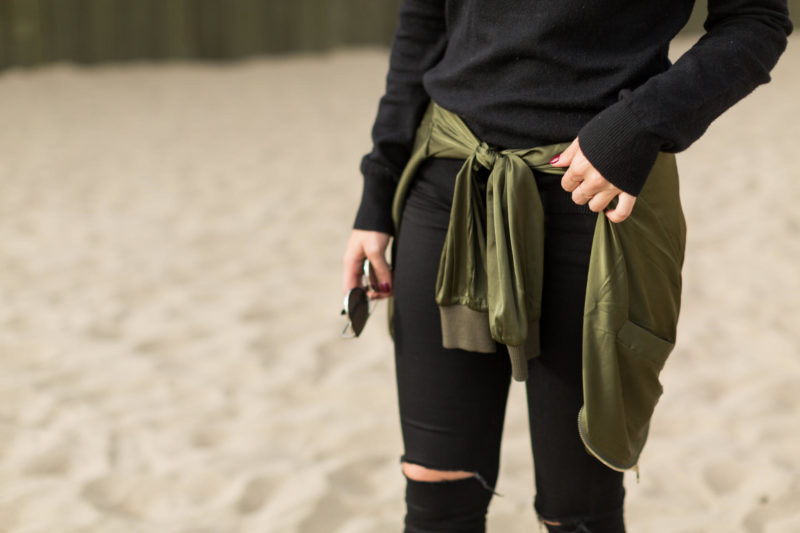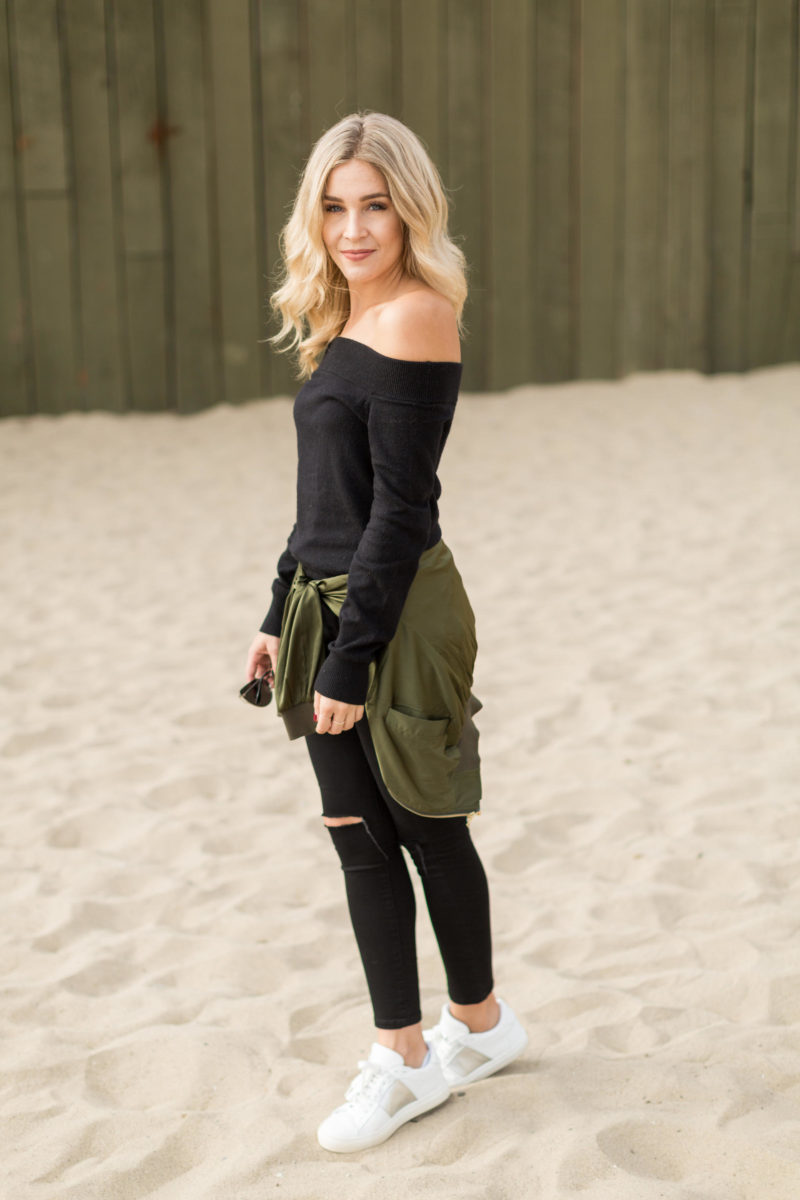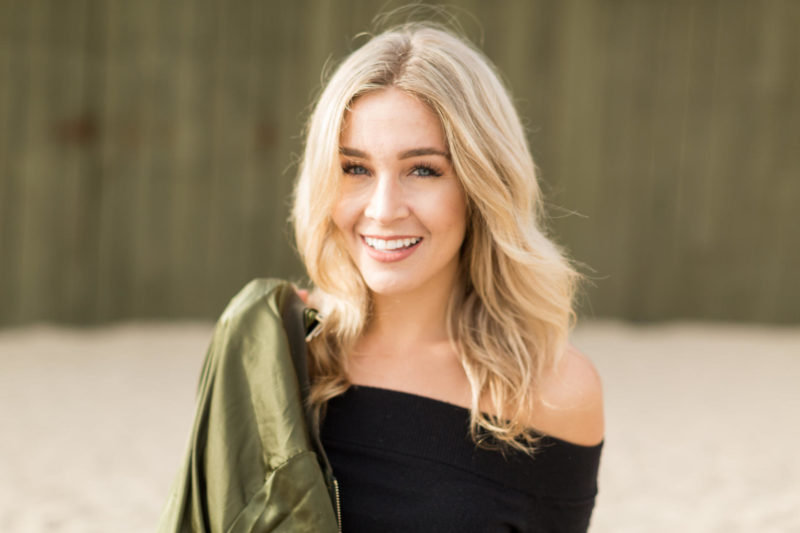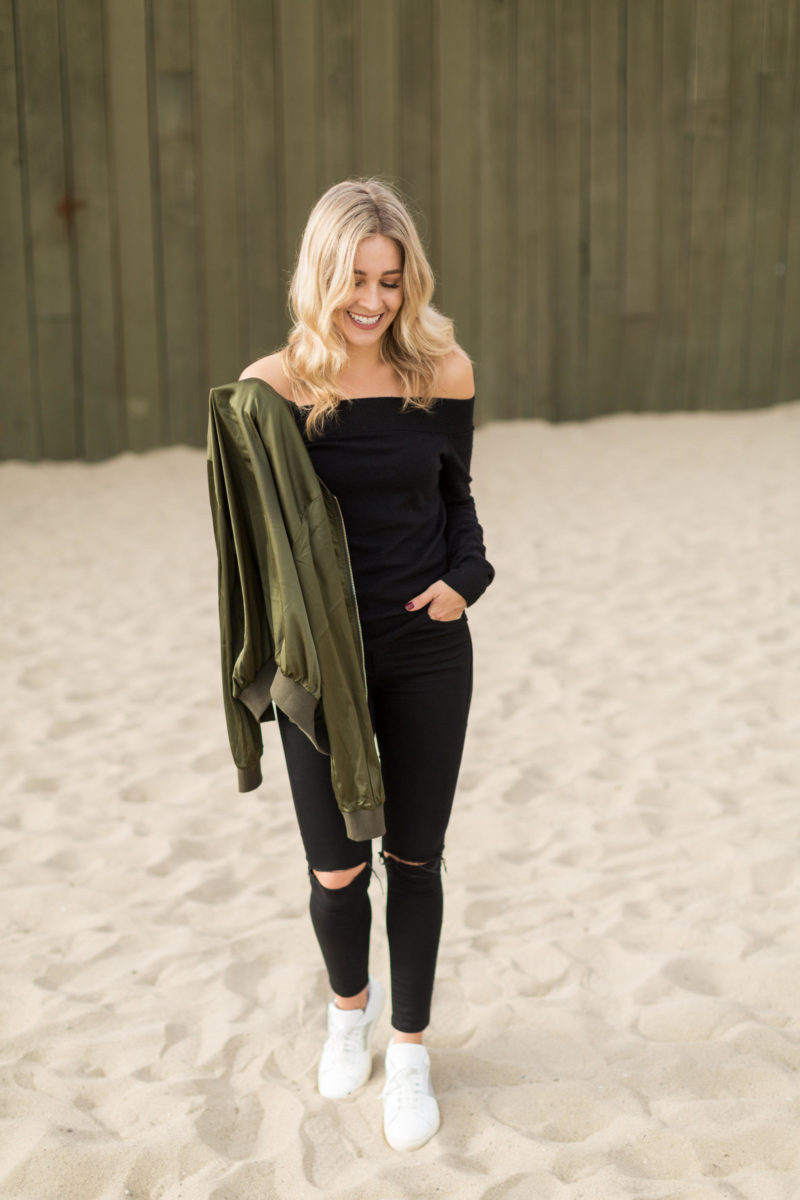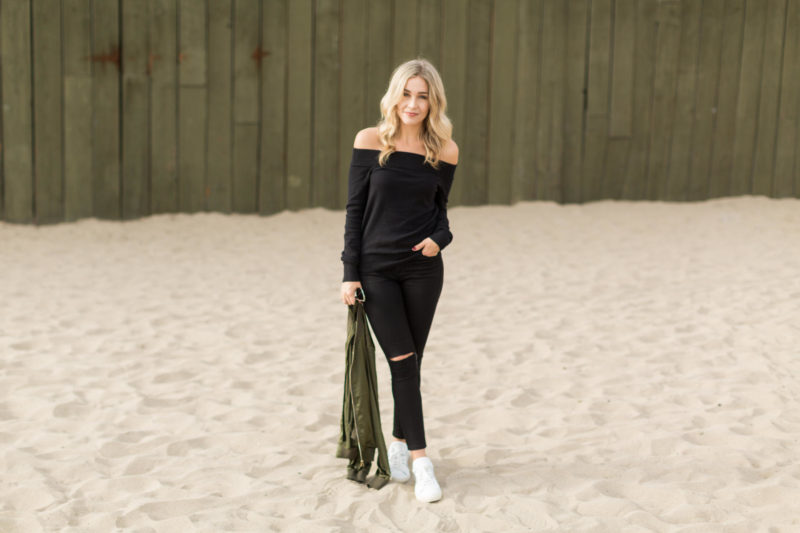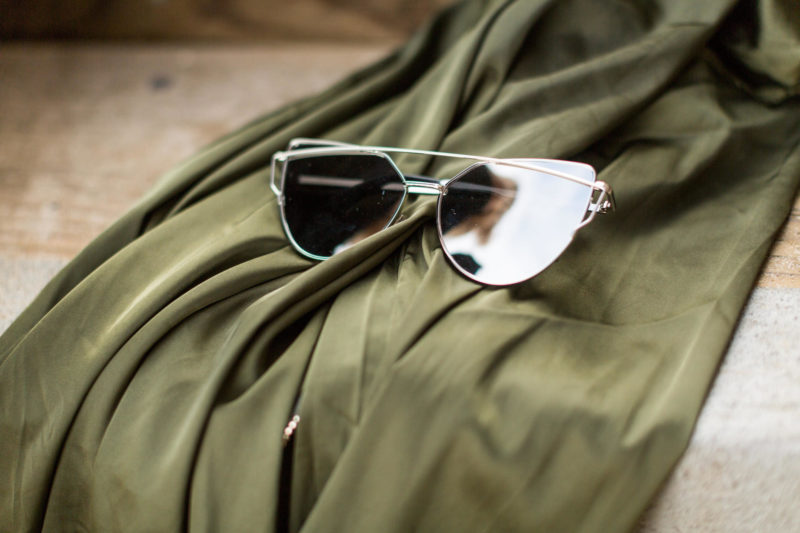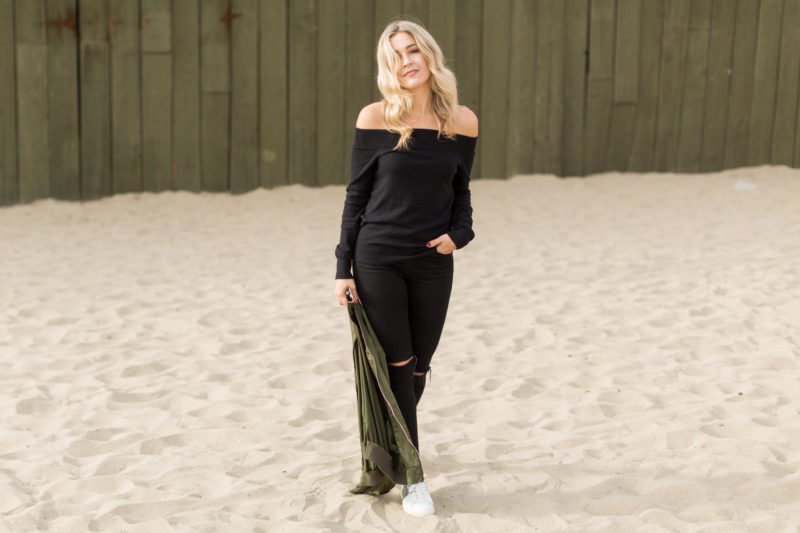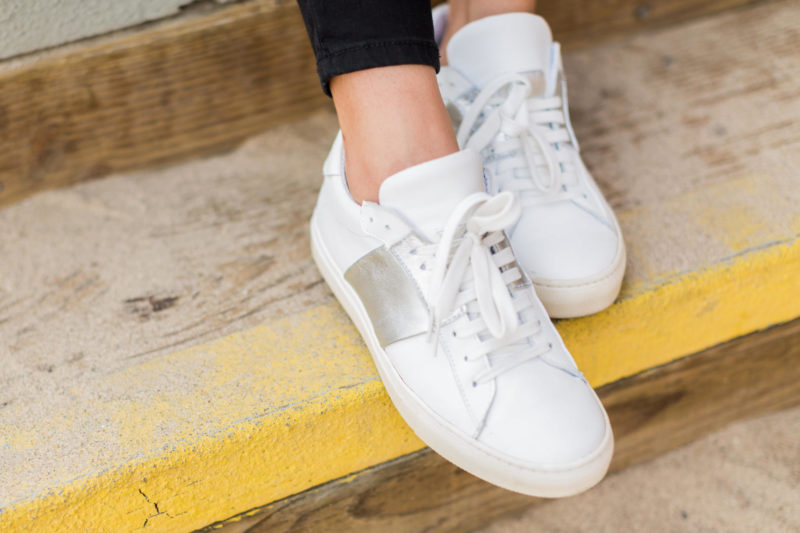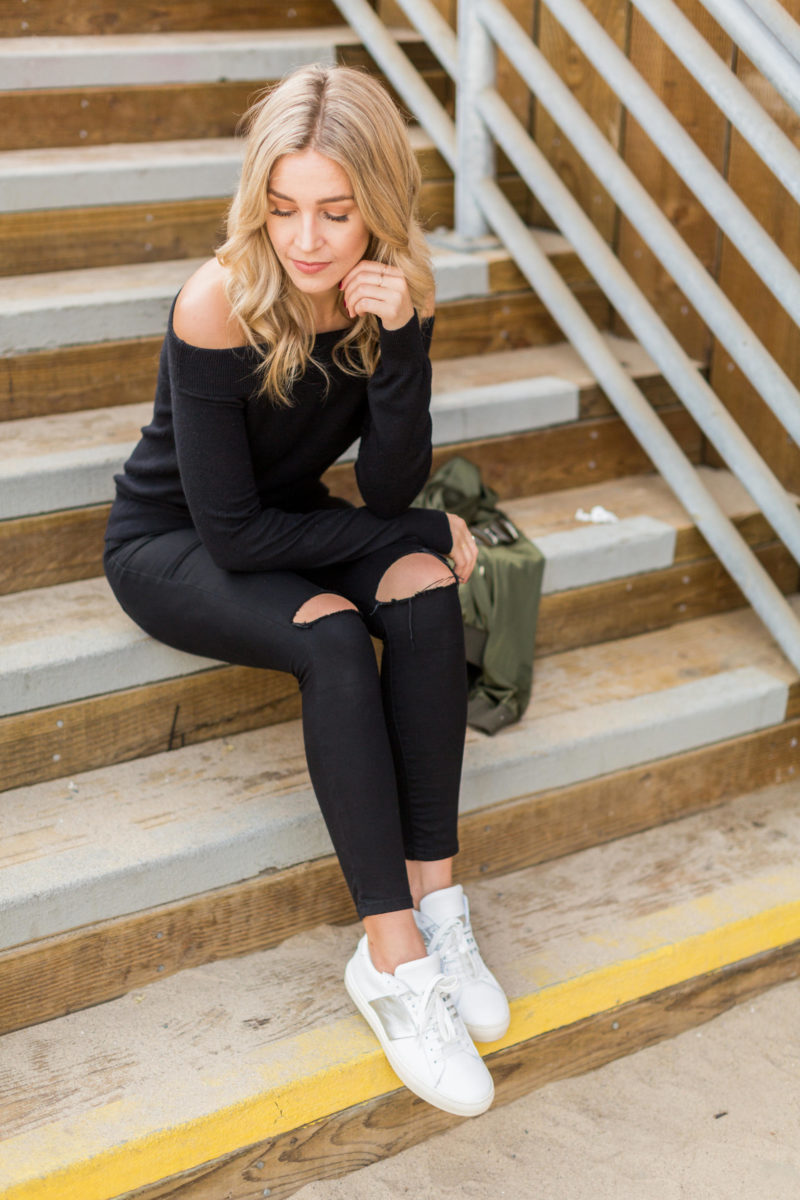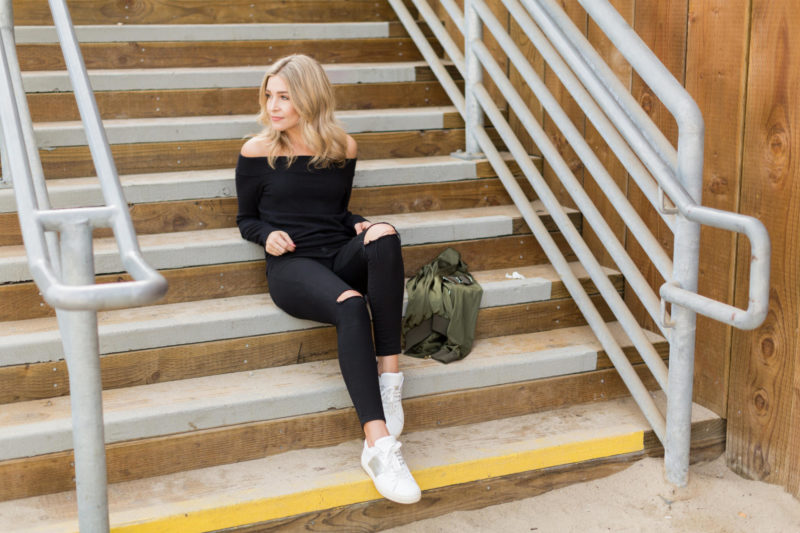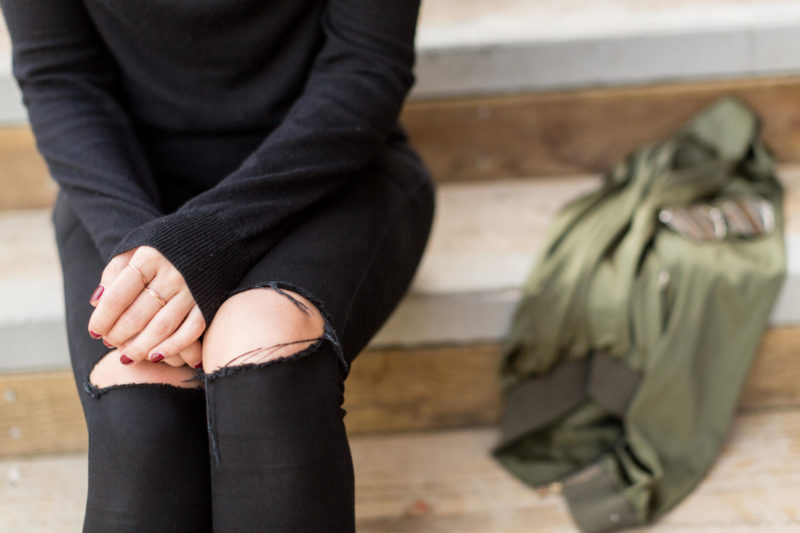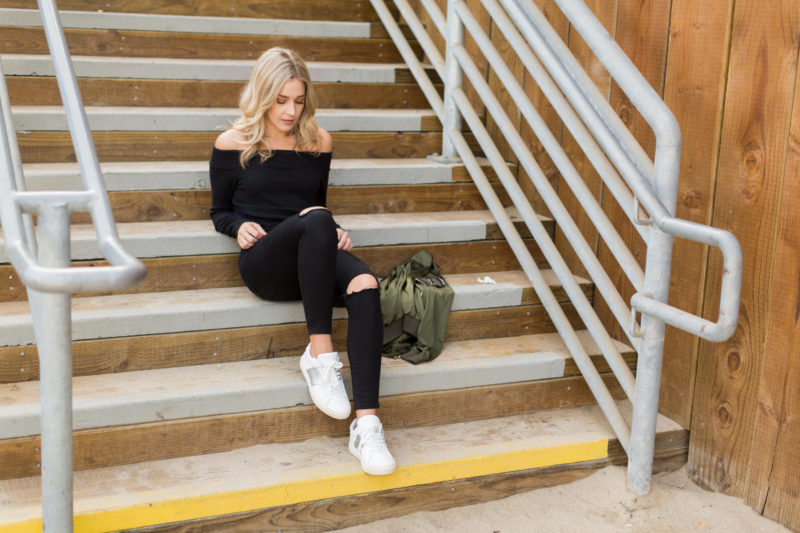 Sweater, c/o Maude | Pants, Topshop | Jacket, Necessary Clothing | Shoes, c/o Roberto Durville | Rose Gold Ring Stack, c/o Gorjana | Rose Gold, c/o Mejuri | Gold Ring, c/o Mejuri | Sunglasses, c/o WearMePro