One of my favorite things about Brennan is that he will randomly text me while he's at work saying "dress up for dinner tonight." It's by far one of my favorite texts to receive, and I value the fact that he likes to go on fancy date nights on a random week night SO much! The only problem is that I quickly realized how little "fancy dresses" I actually own! It became a personal goal to start shopping for more LBD's and fancy things to throw on at a moment's notice, and so far, so good! This maxi dress is the perfect floral date night dress – the colors make it transitional for Fall & warmer winter nights (probably something that only exists in California), but also great for Spring and Summer because of the laced-up details in the back!
I threw on my favorite leather jacket and favorite black booties to play up the Fall night time feel. Even though it's a long maxi dress, it still has some sassy details that make it perfect for date night!
The low v neckline, the laced up back, and the short slip/sheer skirt make for a knock out impression!
The best part is that this dress is a mere $59! I got a size small and it's perfect, so I would say it's very true to size.
Sorry for being MIA on Instagram & the blog this past week! It's been a whirlwind of a week – I went to San Diego for the first time in a YEAR to visit my sister and see her cute new apartment; it felt really good to be back in the city and see how everything is the same yet so different. It felt like I was starting my old life straight in the face, in a completely new life! It's crazy how much can change in just one year's time. But the seal has been broken and I can't wait to take more trips down there! When I got home on Sunday, Brennan and I had a fun night out with friends, and then  on a whim he surprised me with a hotel in Palm Springs for the night! We got in the car at 4 AM and drove so we could see the super moon in the desert, then just had the BEST day laying by the pool and enjoying some quality time together. It was literally the best little impromptu trip. 🙂
Anyways! I hope you're all enjoying your week!! xx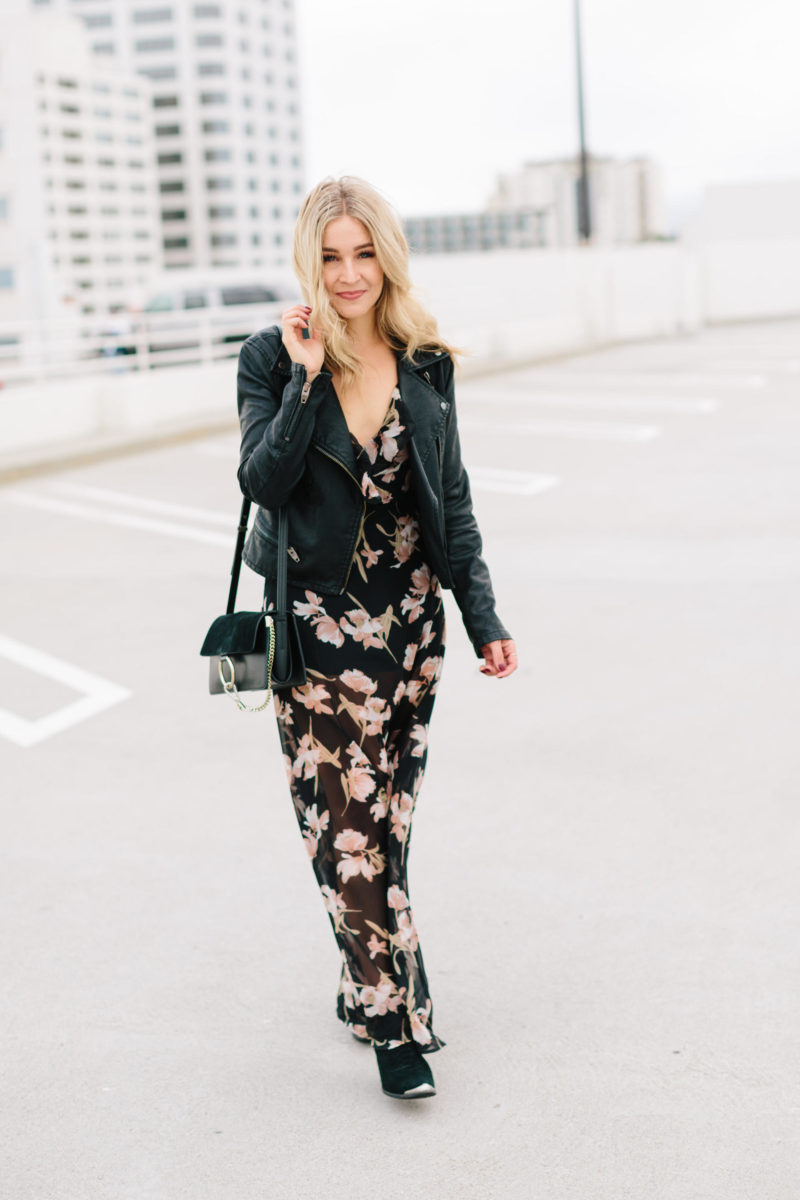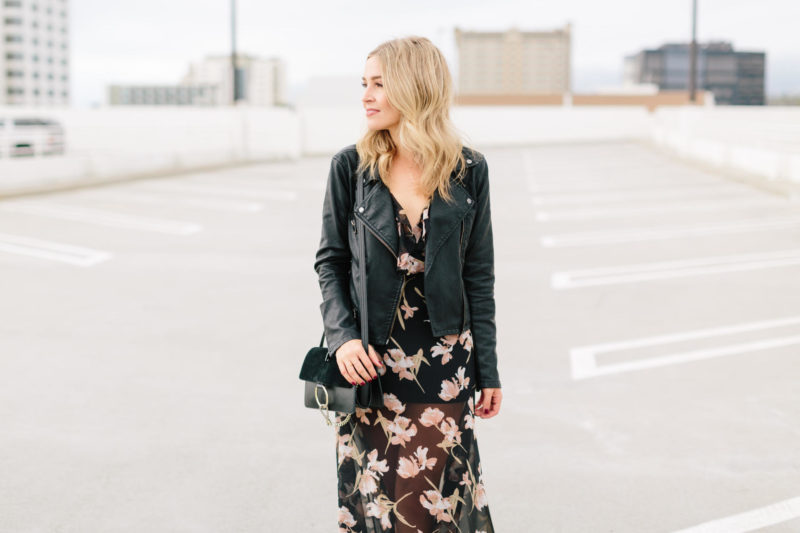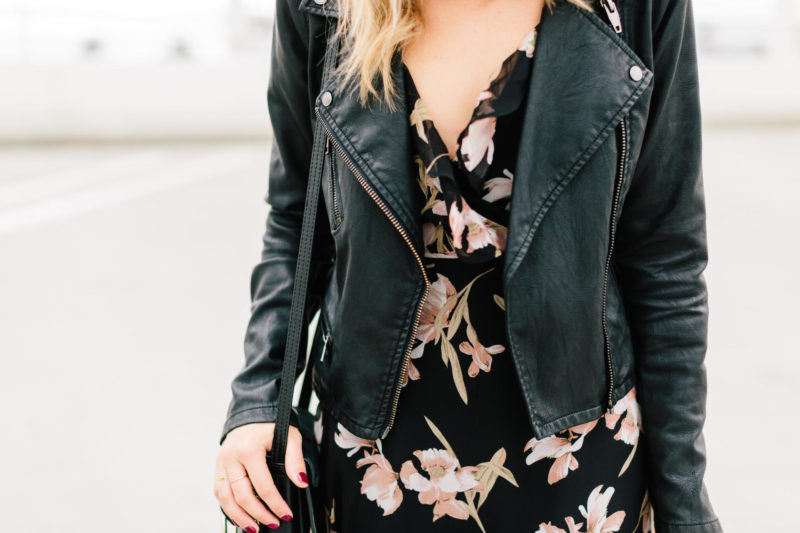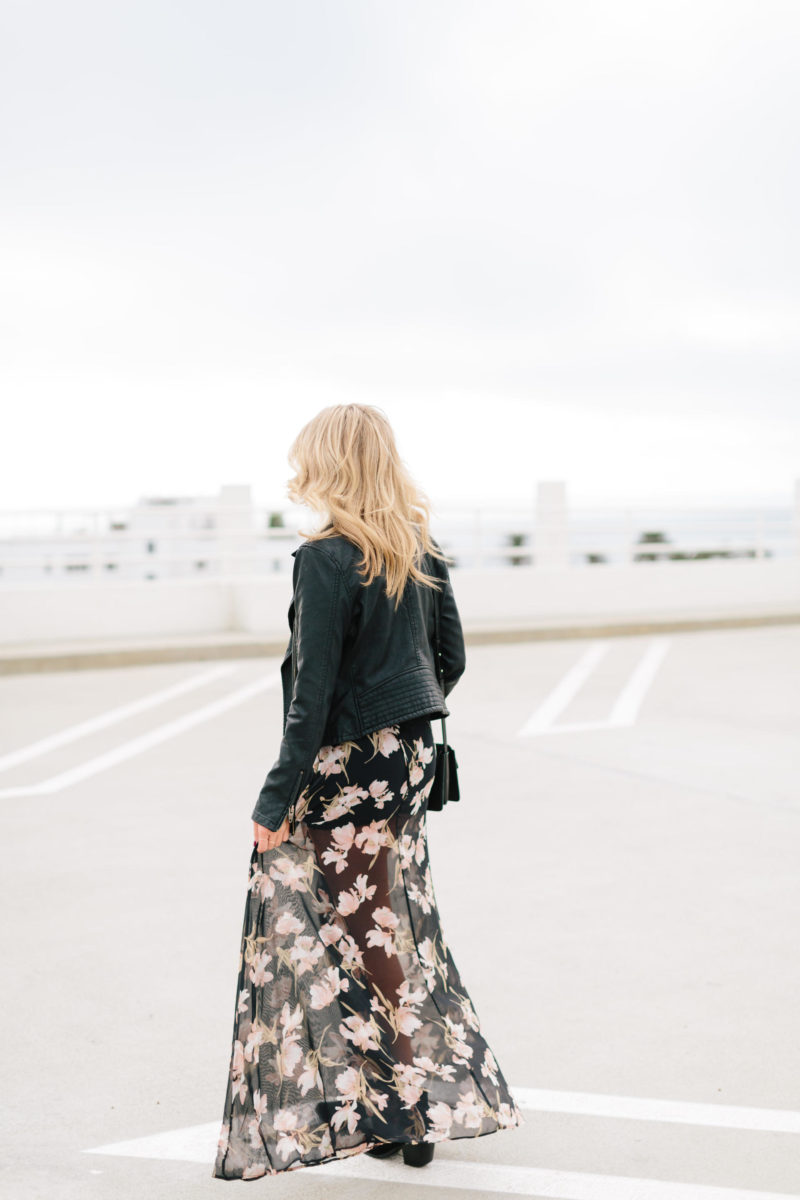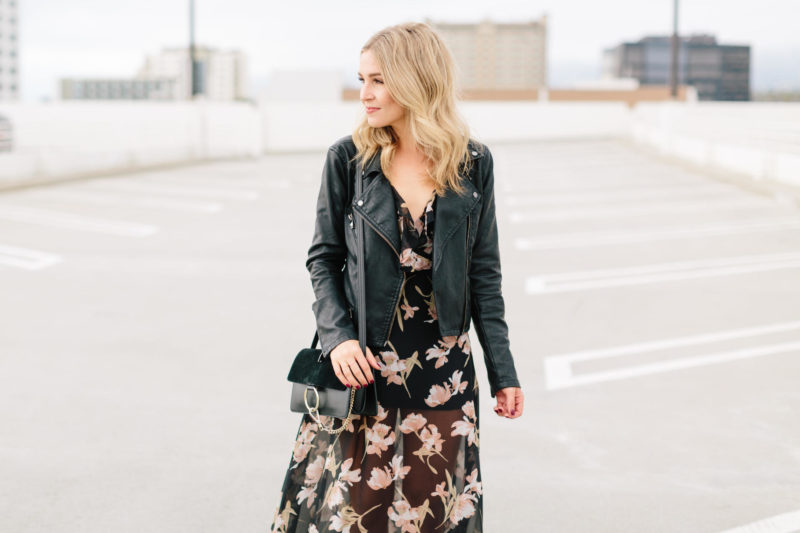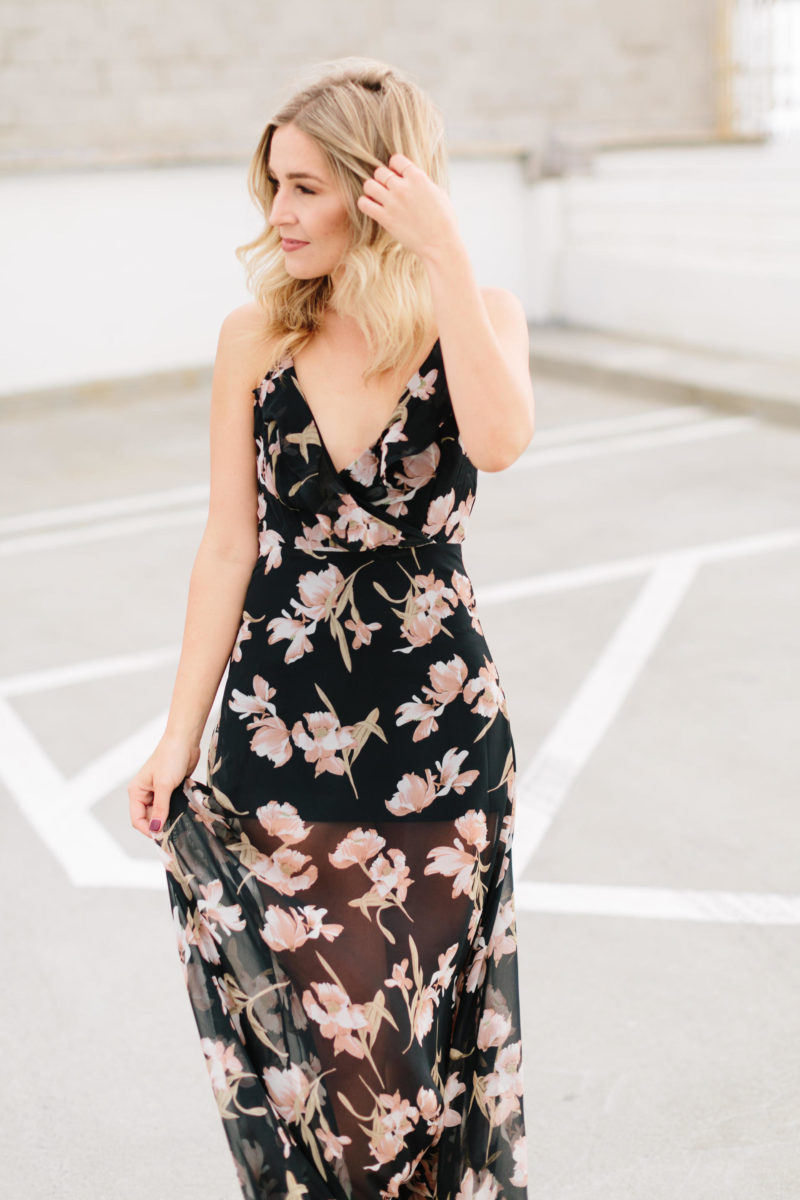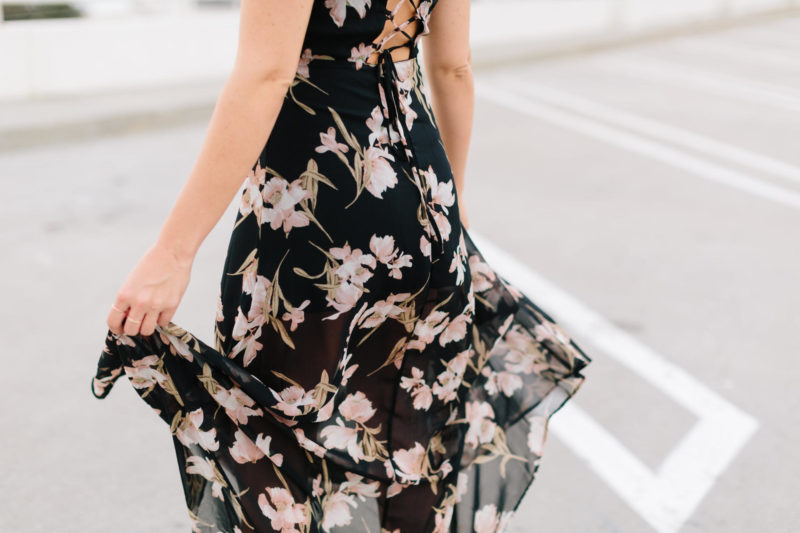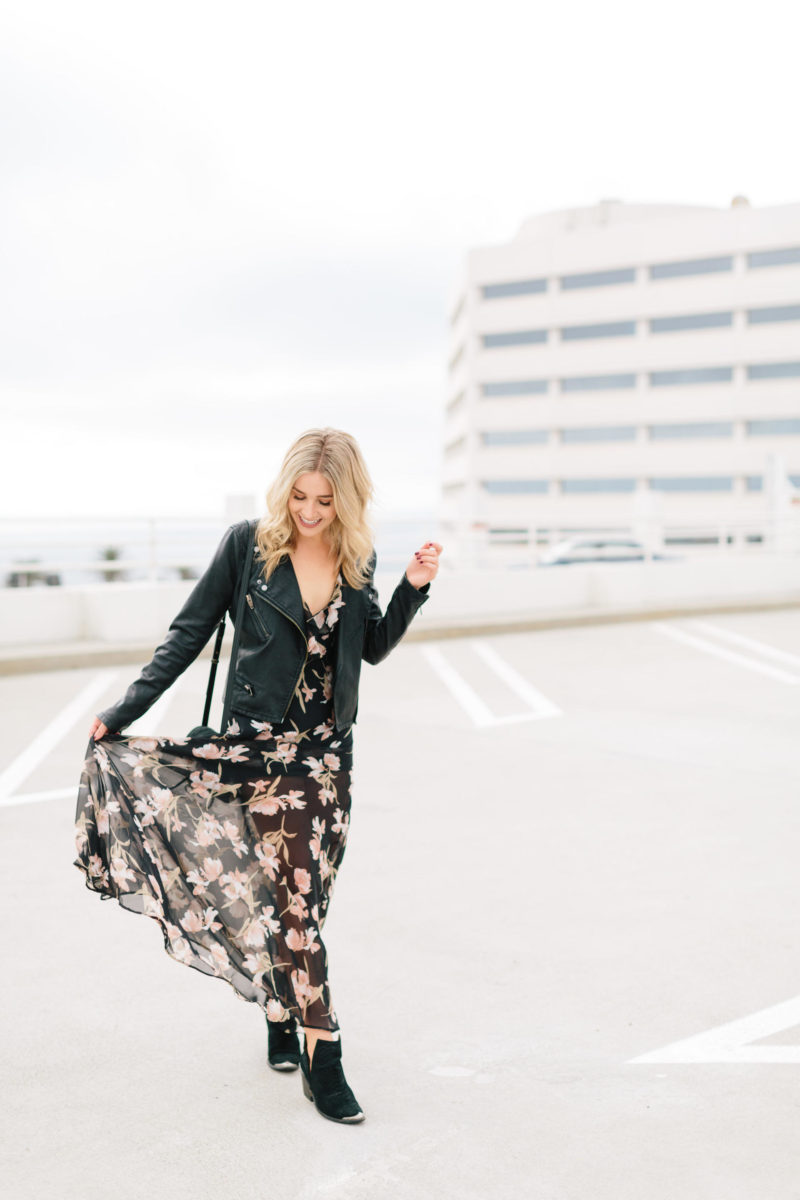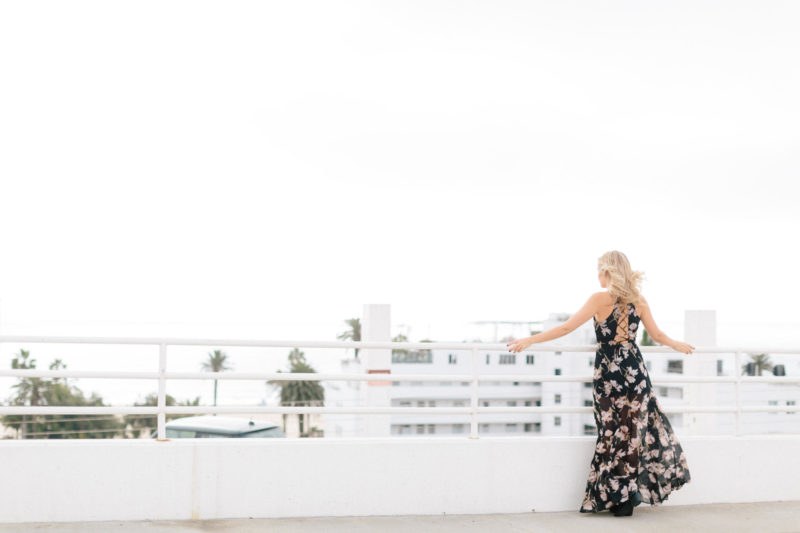 Dress, c/o Sans Souci | Leather Jacket, Blank NYC | Purse, c/o Anna Xi | Shoes, Jeffrey Campbell 
Photography by Leanna Annunziato