Taking a poll: this morning I listened to Christmas music for the first time and asked Brennan if he thought it was #toosoon, and he said yes, way too soon. But C'MON, who doesn't love a little Christmas cheer on their way into the office on a Monday morning? 😉 Since I'm (semi) in the holiday spirit, I decided to share the perfect Fall Dress with you!
How cute is this dress from Jack, by BB Dakota? IT'S LITERALLY SO CUTE!!!! I love the details – the collar, the keyhole, the sinched waistline, and the print! Also, can we talk about long-sleeved dresses? I think they are SO cute, and make the dress vibe a little more chic.
Also, I must mention, if you have yet to explore Kristin Cavallari's collaboration with Chinese Laundry, you need to GET ON IT before they sell out. I've worn these camel slides so often since I got them that they don't even really look that new anymore (oops). They're so comfortable, and so timeless! Well done KC, who knew I'd be a fan post-Laguna Beach drama. (Team LC forever)
I think this would make the perfect Thanksgiving dress as well. The conservative feel is sure to get the approval from your relatives, which, isn't that all we really need to get us through Thanksgiving? (That, and a good response to "how's everything going with you these days?!" so you can robotically answer it ever 10 minutes in between wine and cheese breaks).
This dress fits true to size, and a small was perfect for me! The shoes are also a true fit, so stick with your normal size.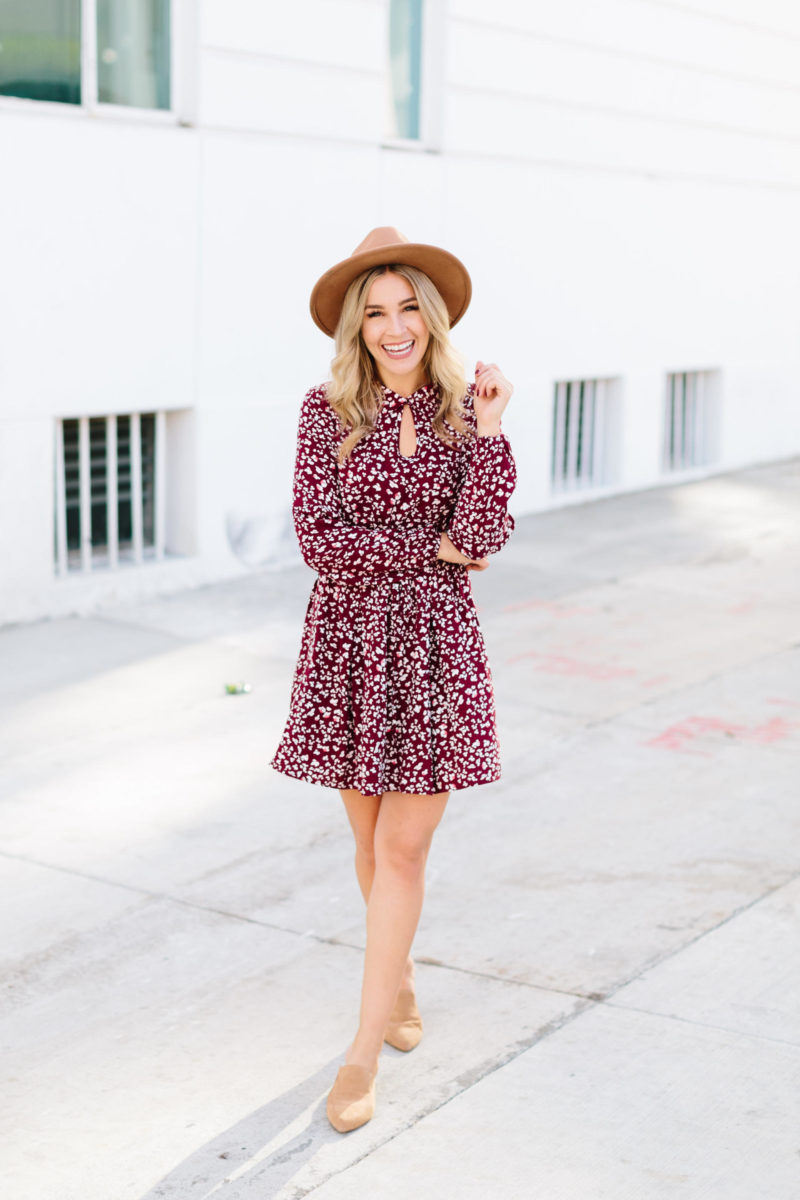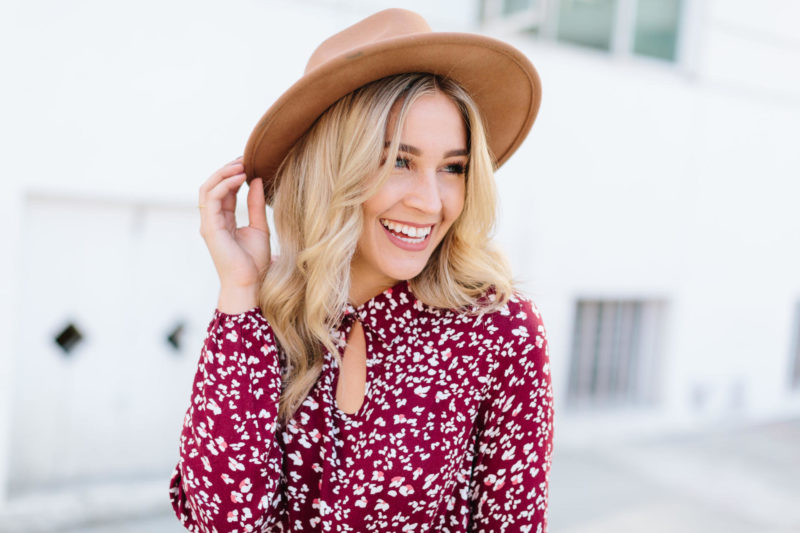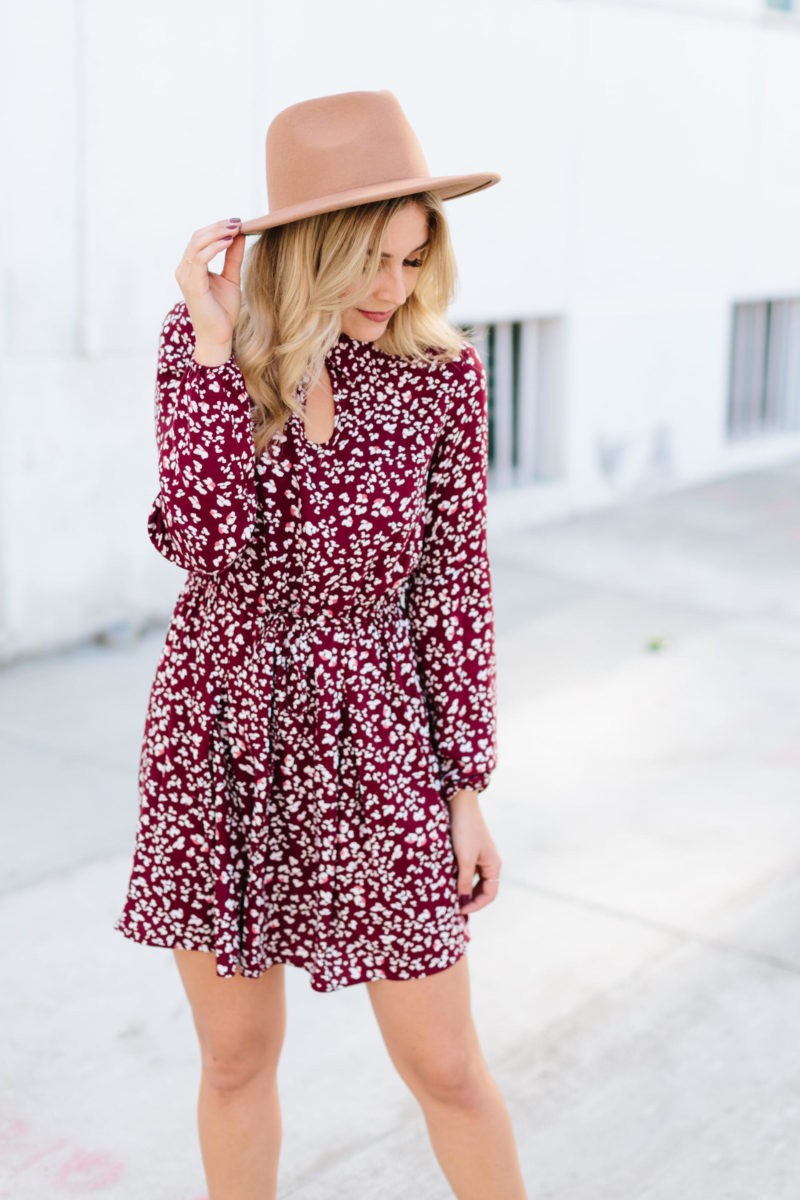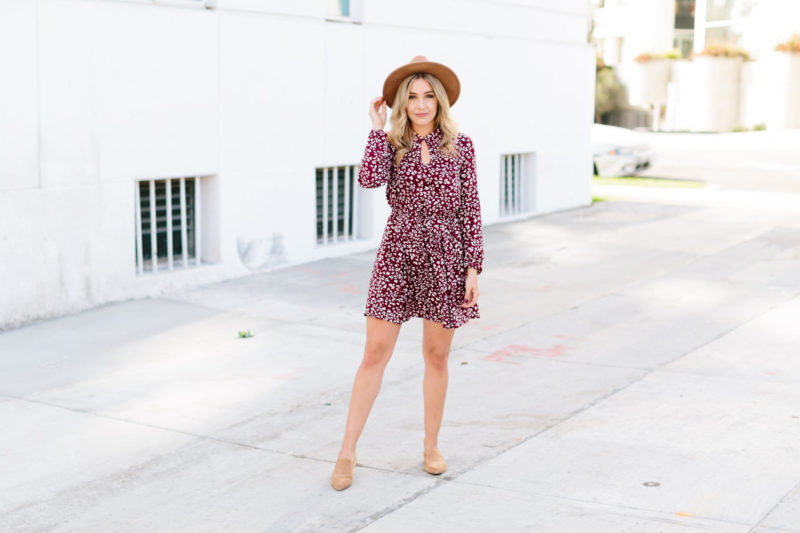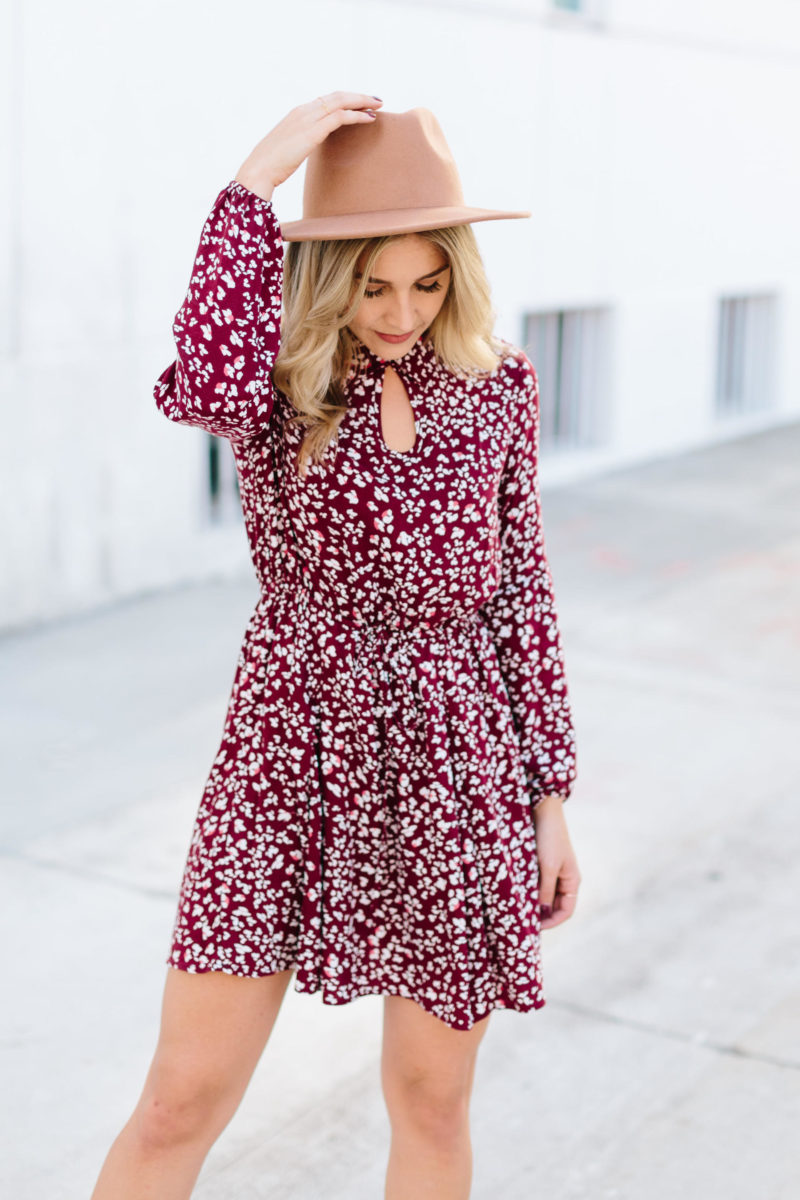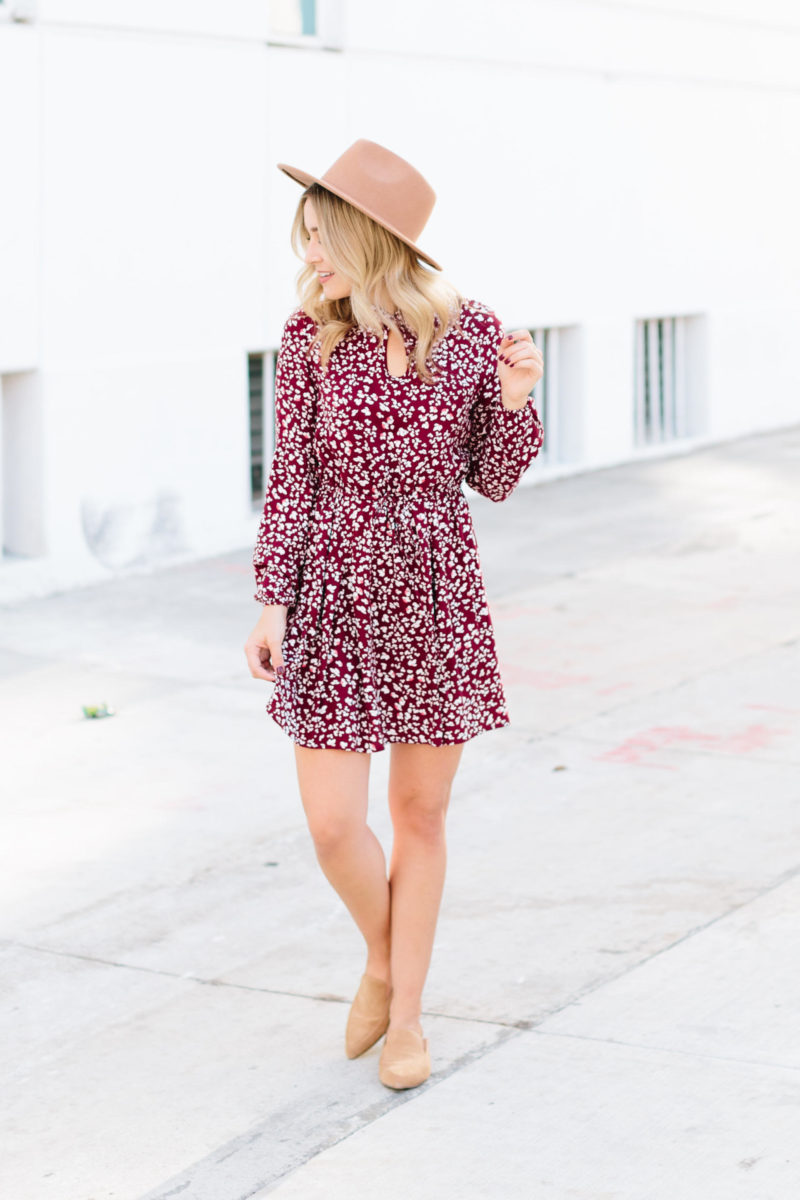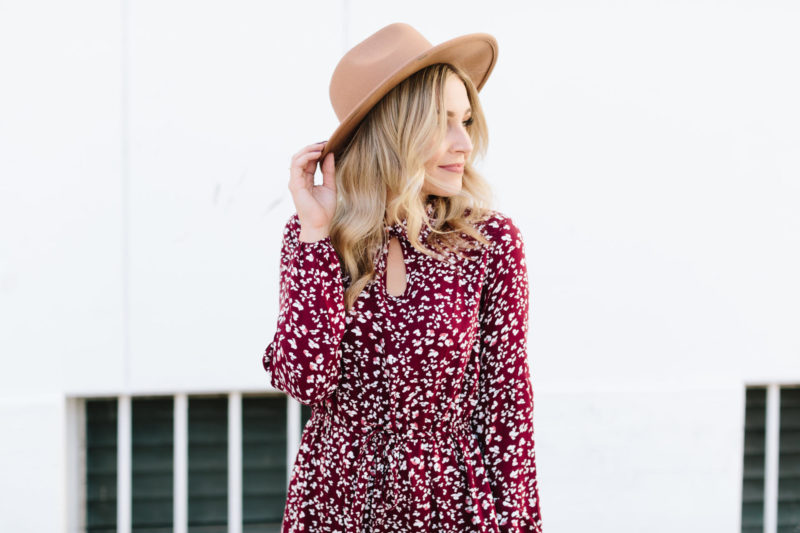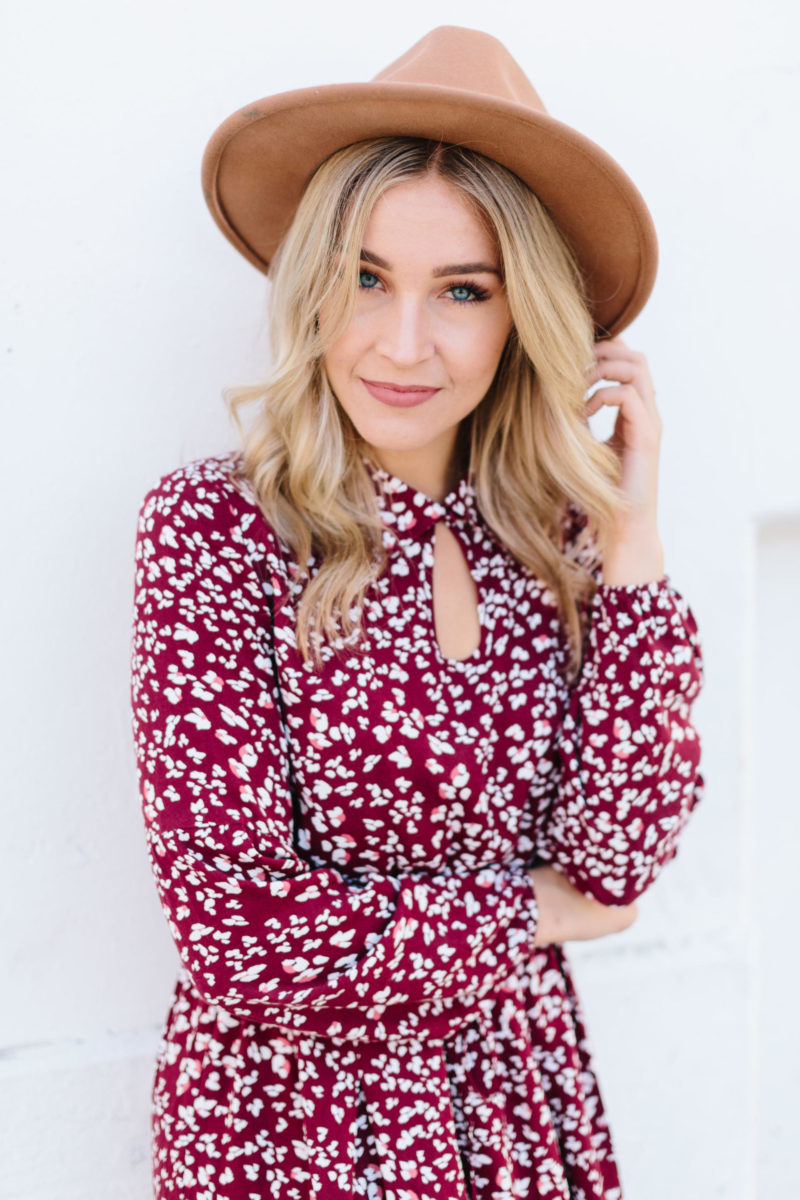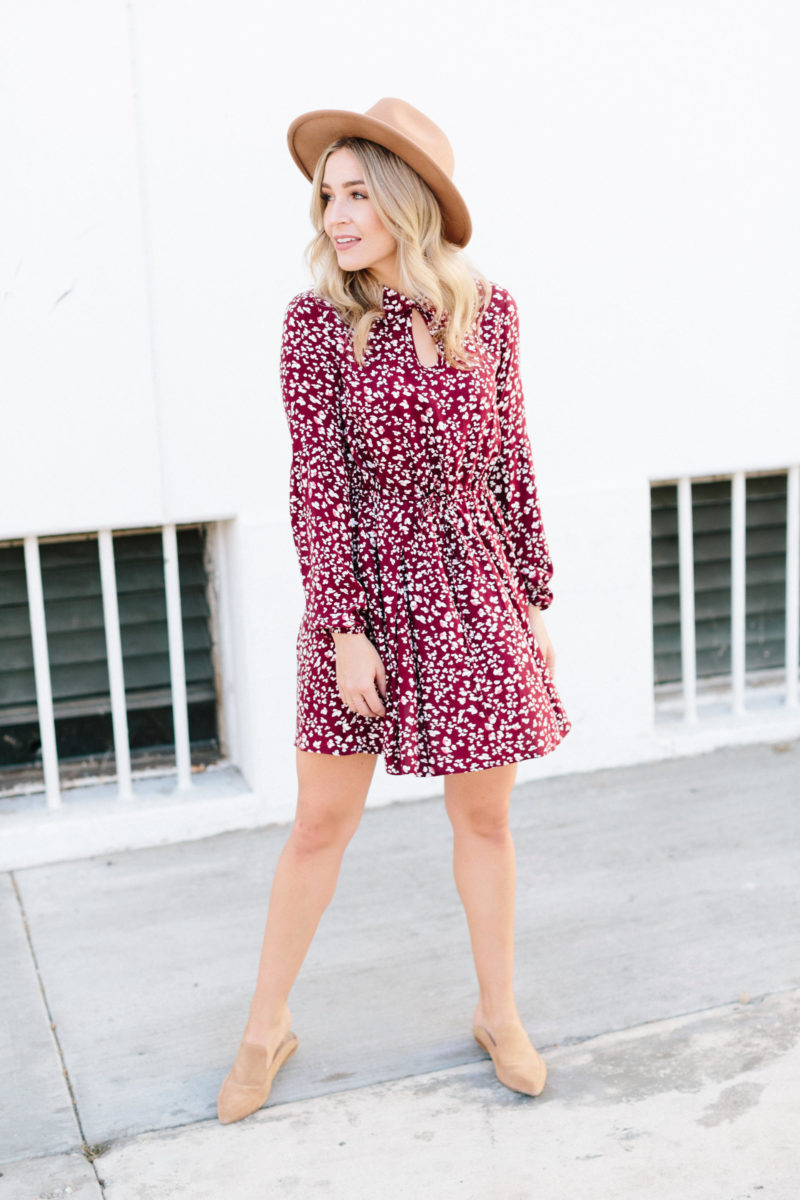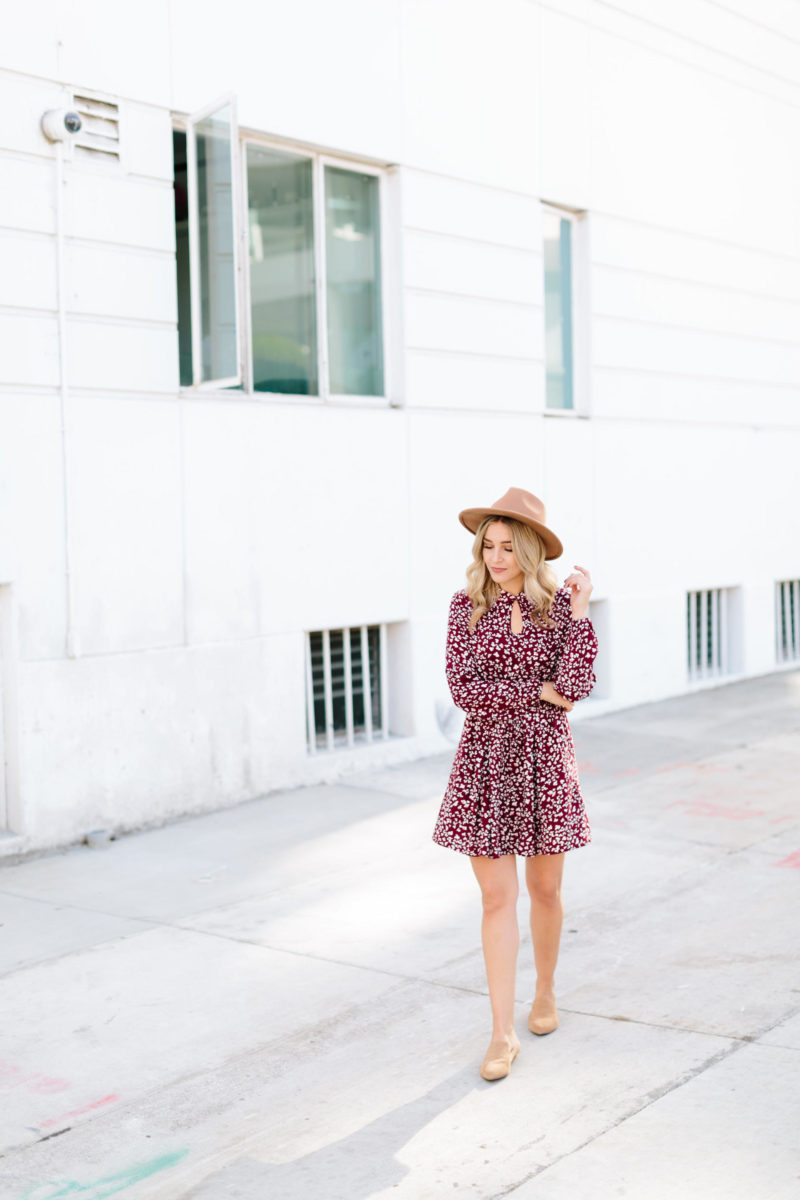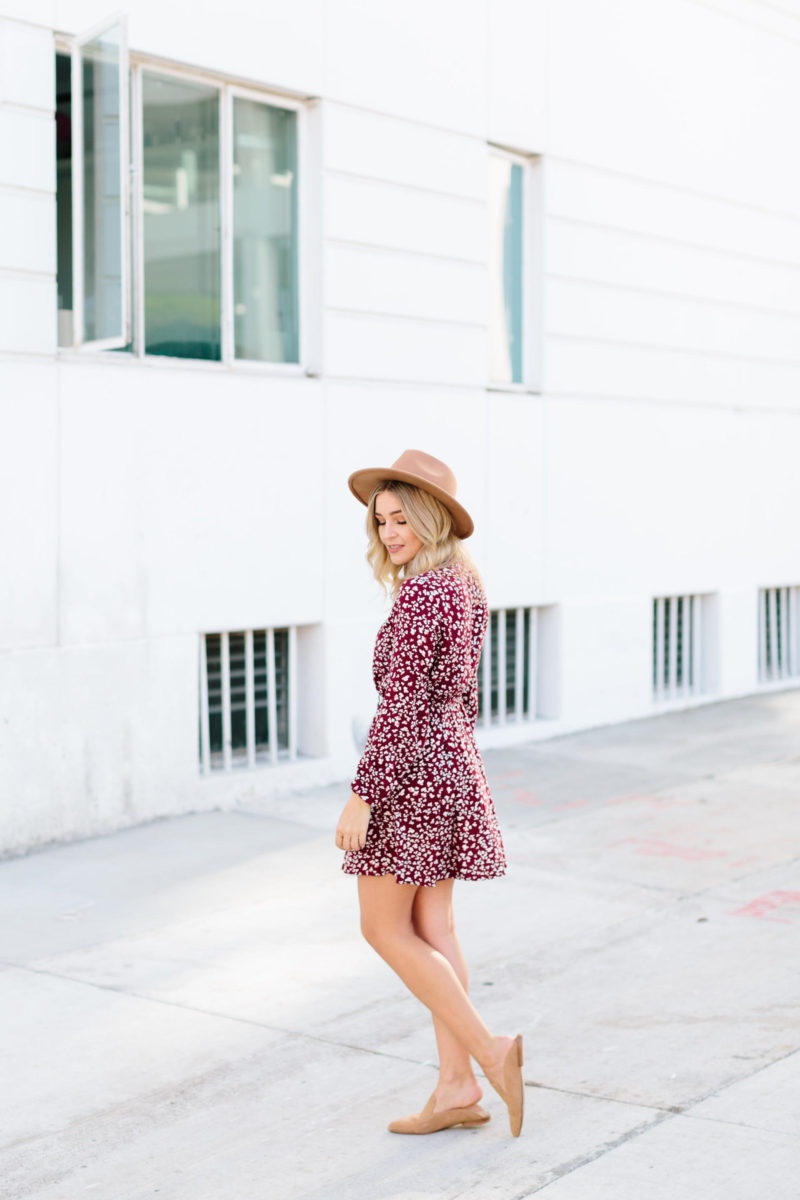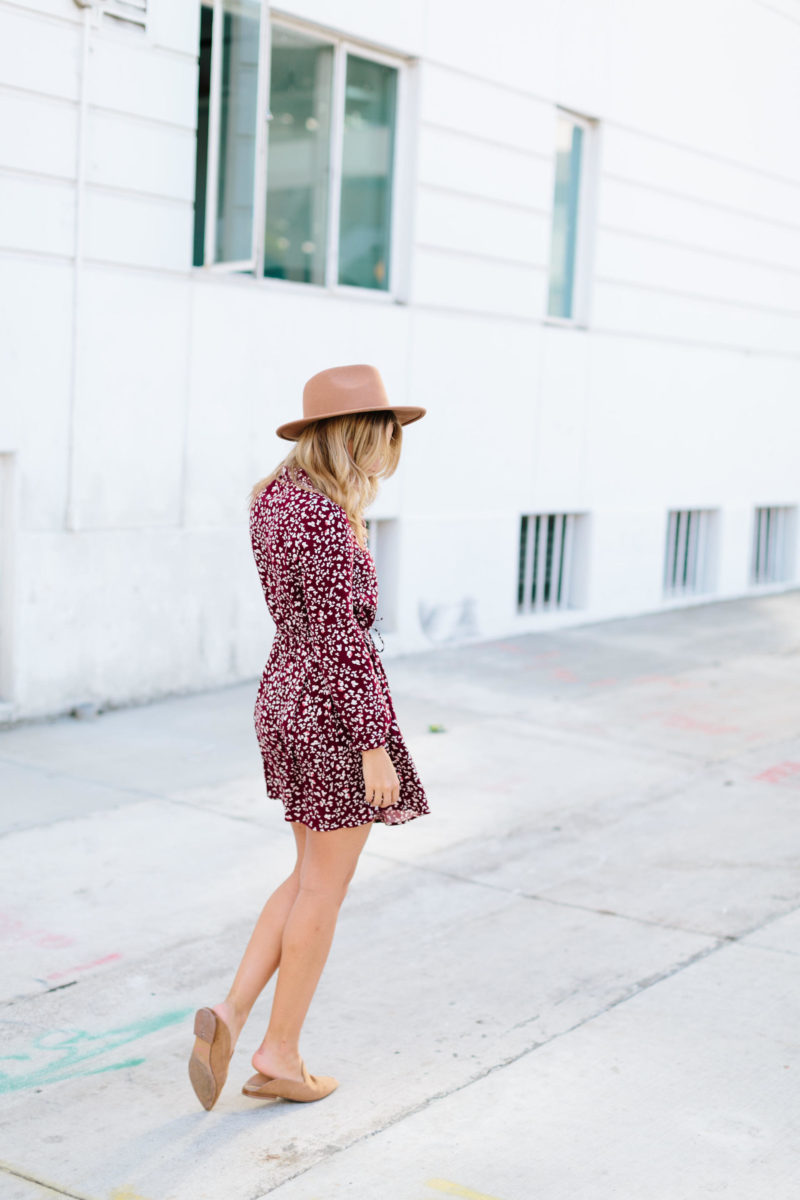 Dress, c/o Lulu's | Shoes, c/o Lulu's | Hat, Forever 21
Photography by Leanna Annunziato