Happy Monday loves! Are you ready for another Him and Her post? Cuz I sure am 😉
LA decided to make sure May Grey made a prompt appearance, so for the last two weeks we've been dealt some pretty unpredictable weather.
Yesterday I went out to throw some boxes into the recycle bin, so picture me walking out with too many boxes to even hold, and it was raining!!! It was too late to turn back, so I just went running around my apartment building to try and get the boxes thrown away ASAP, and sure enough…I dropped the ONE box that had a ton of tiny things in it. Ugh. Needless to say, my once-curled hair was lookin' real great after that fiasco was over.
These outfits were actually shot a while back, but I thought why not share them anyways because you know what? Sometimes it rains in May, and you just need to wear warm clothes…even though all you want to wear is a bikini top and shorts.
Ugh.
Anyways – scroll down to see some Him and Her outfits you can get inspired by when the weather literally can't make up its mind. *insert eye-roll emoji here*
---
HIM & HER
---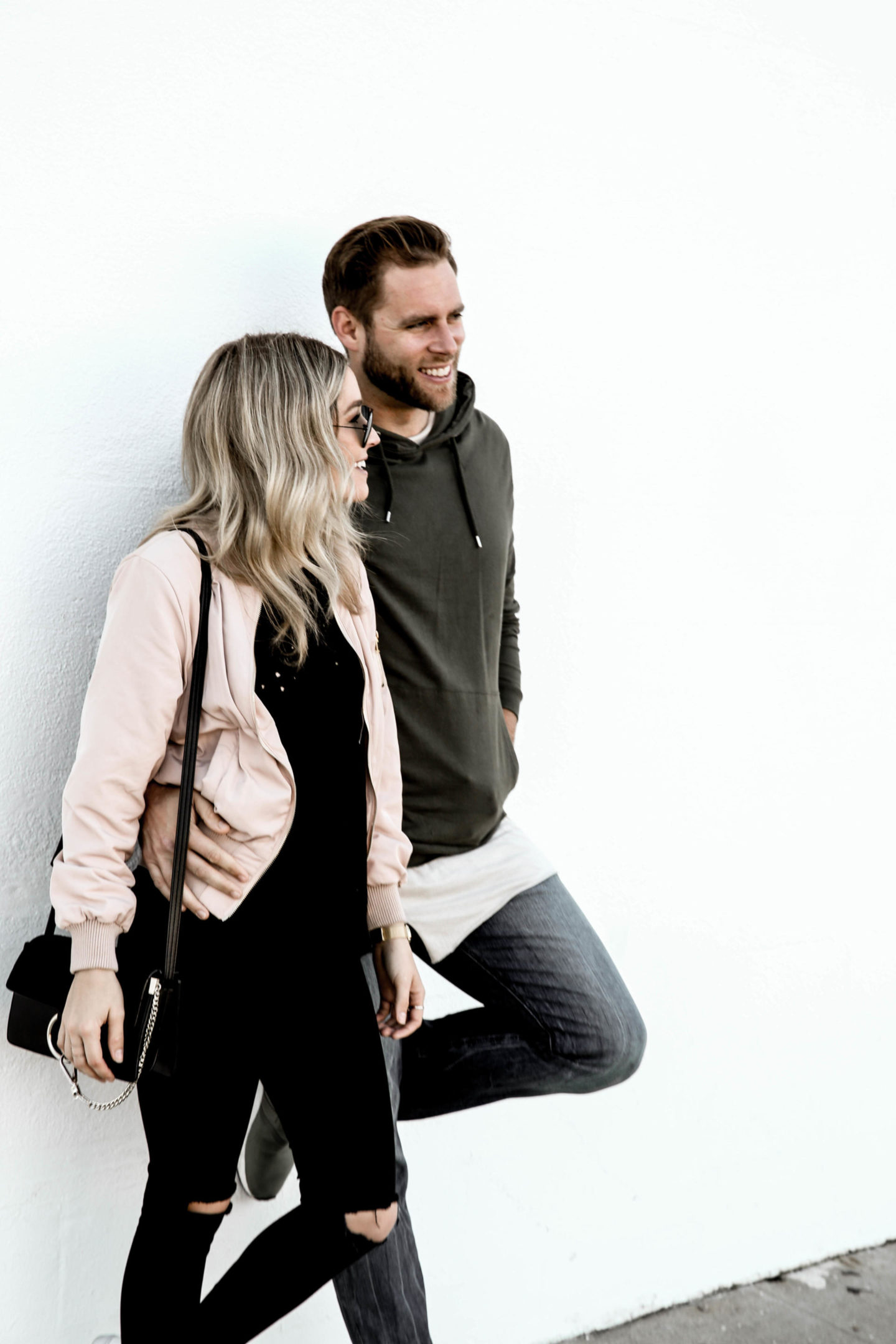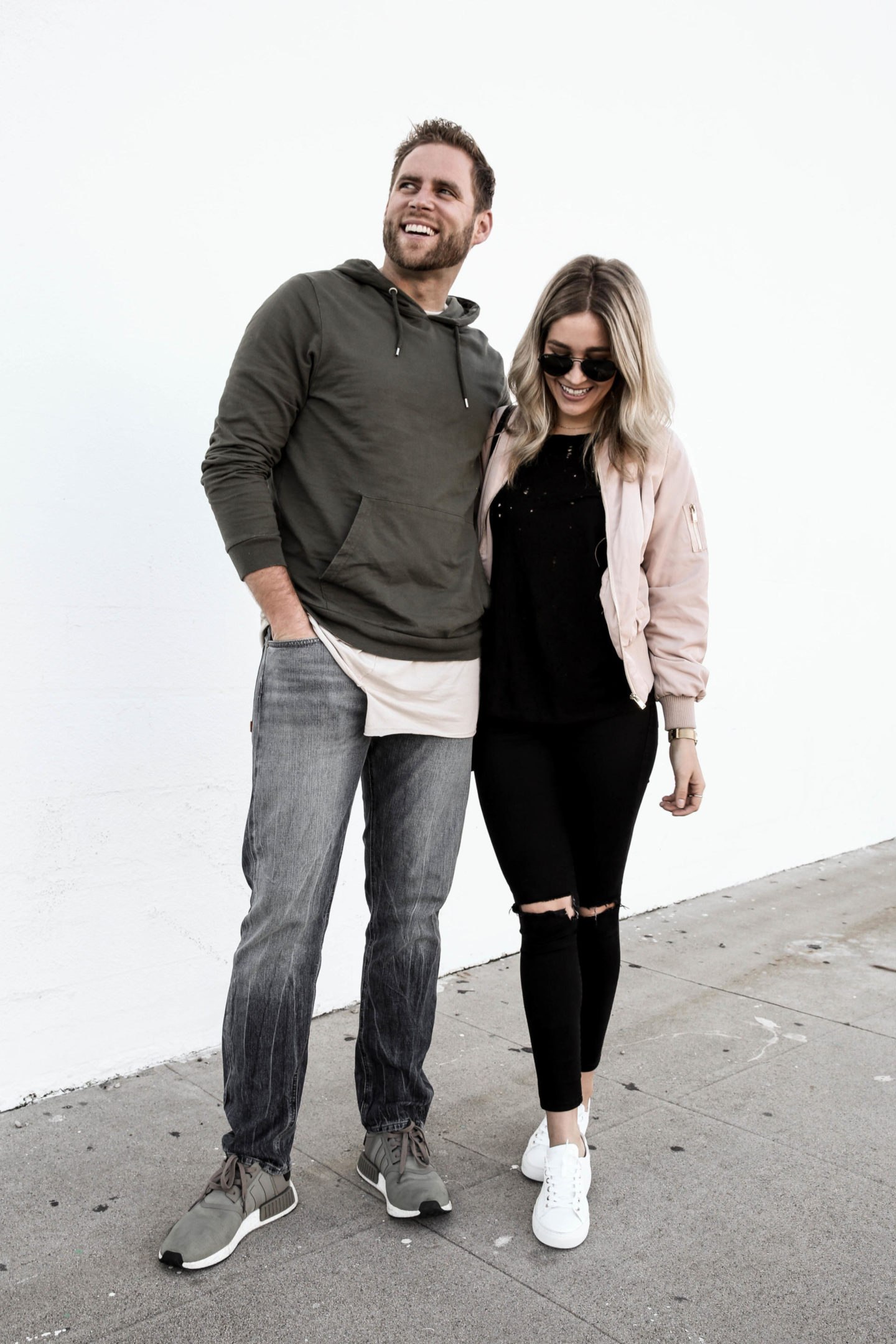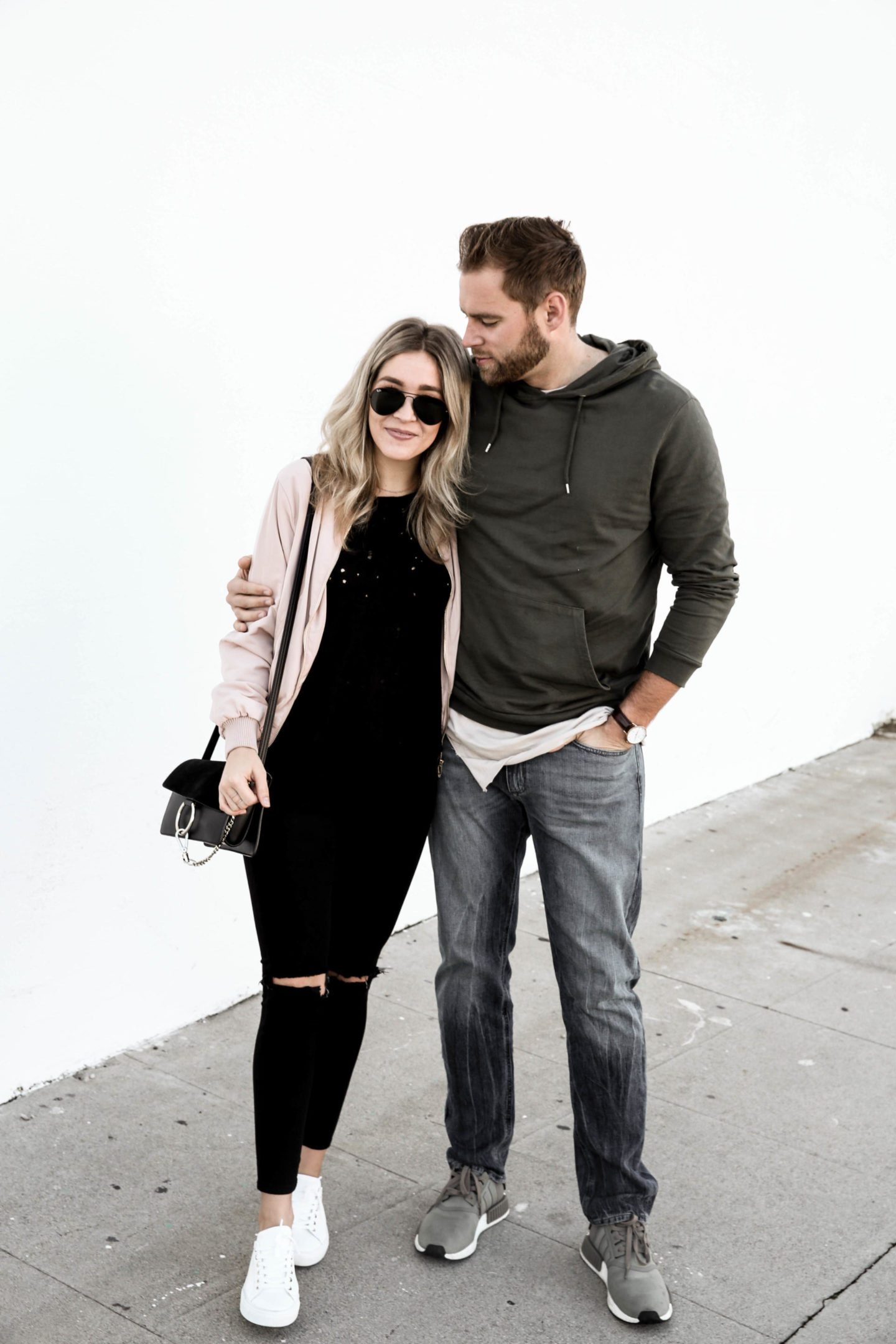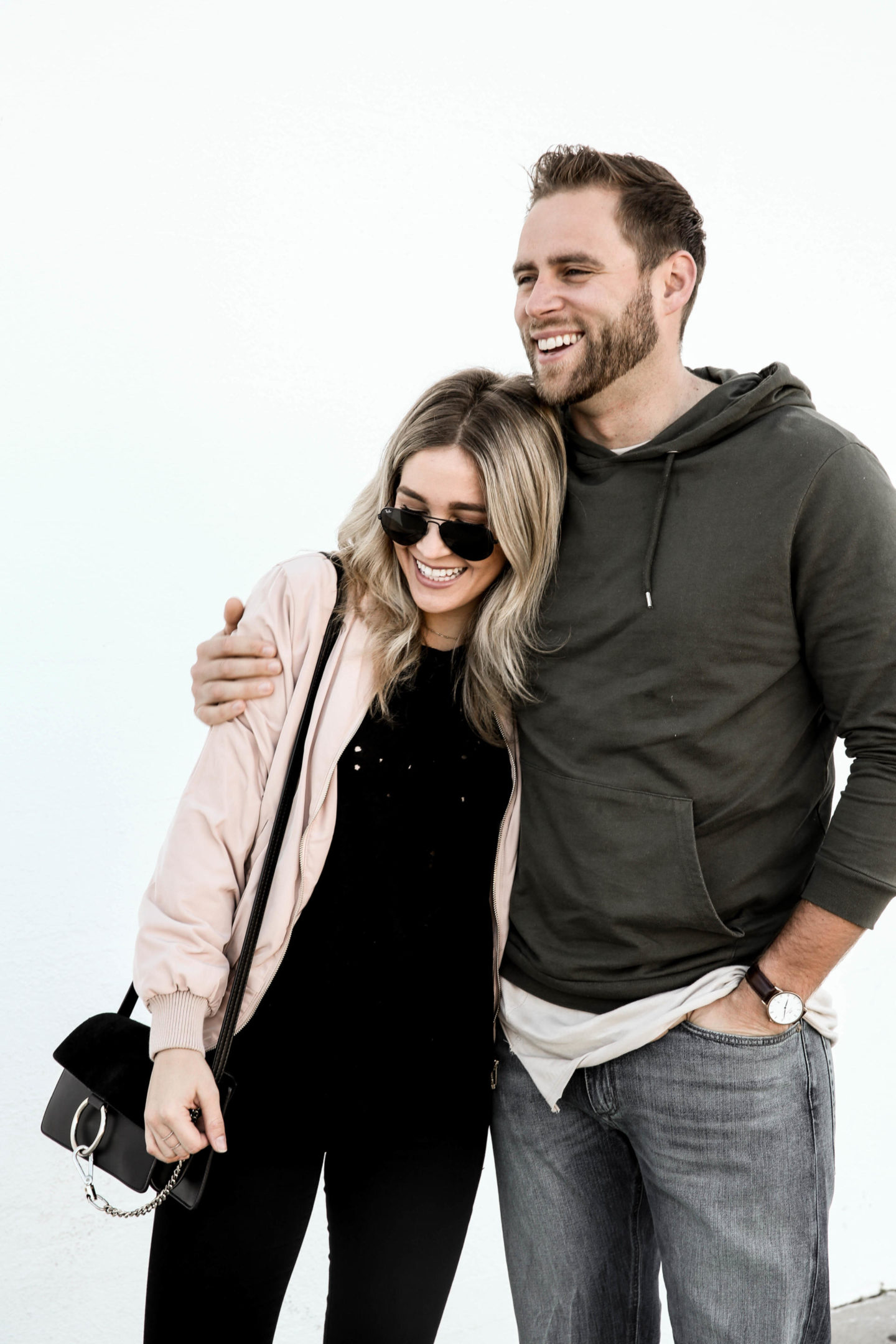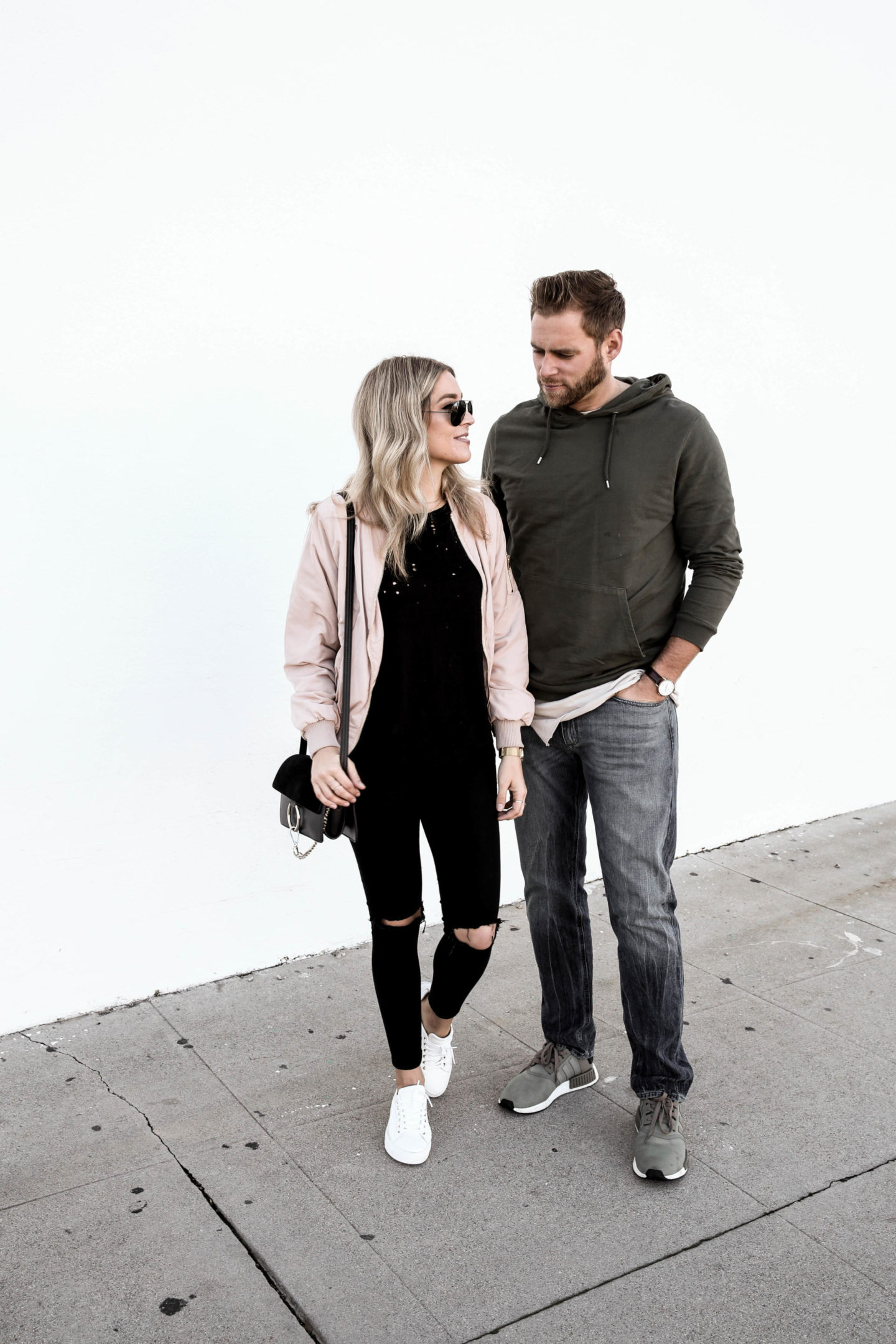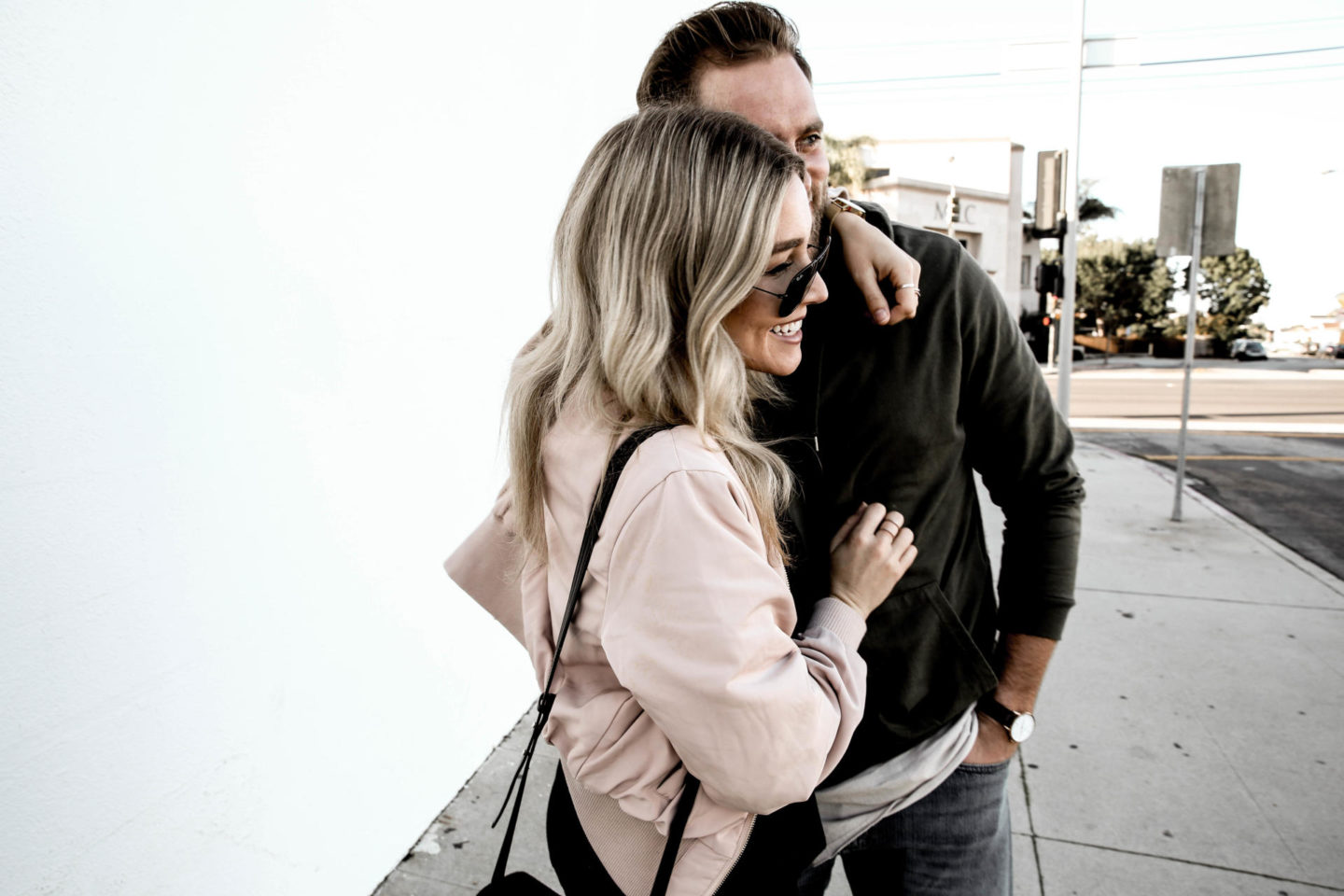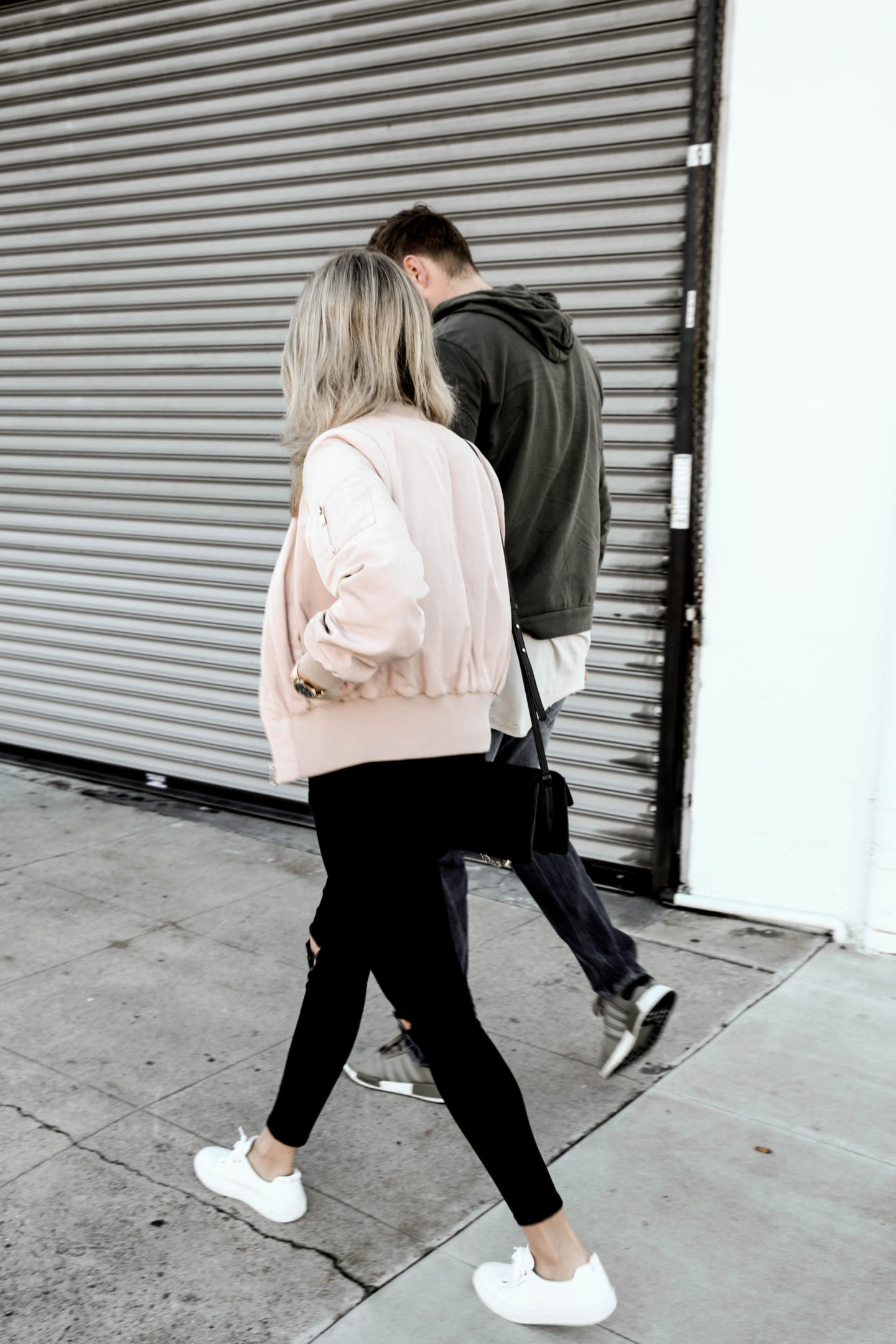 ---
HER
---
Bombers were SO HUGE this past season, and it's fun to watch as they evolve as time goes on (embroidery, satin, velvet etc).
This blush pink bomber from Bishop & Young was hands down my favorite!
The color is SO feminine, and perfect for the bomber style.
Also, PLEASE TAKE NOTE of these white leather tennis shoes. They're from M. Gemi and I have worn them TO DEATH since I got them. They are SO comfortable, and the leather makes them feel a little more high-end than my other sneakers, PLUS it makes them extremely easy to maintain (even though they're white and we all know the anxiety that comes along with stark white shoes).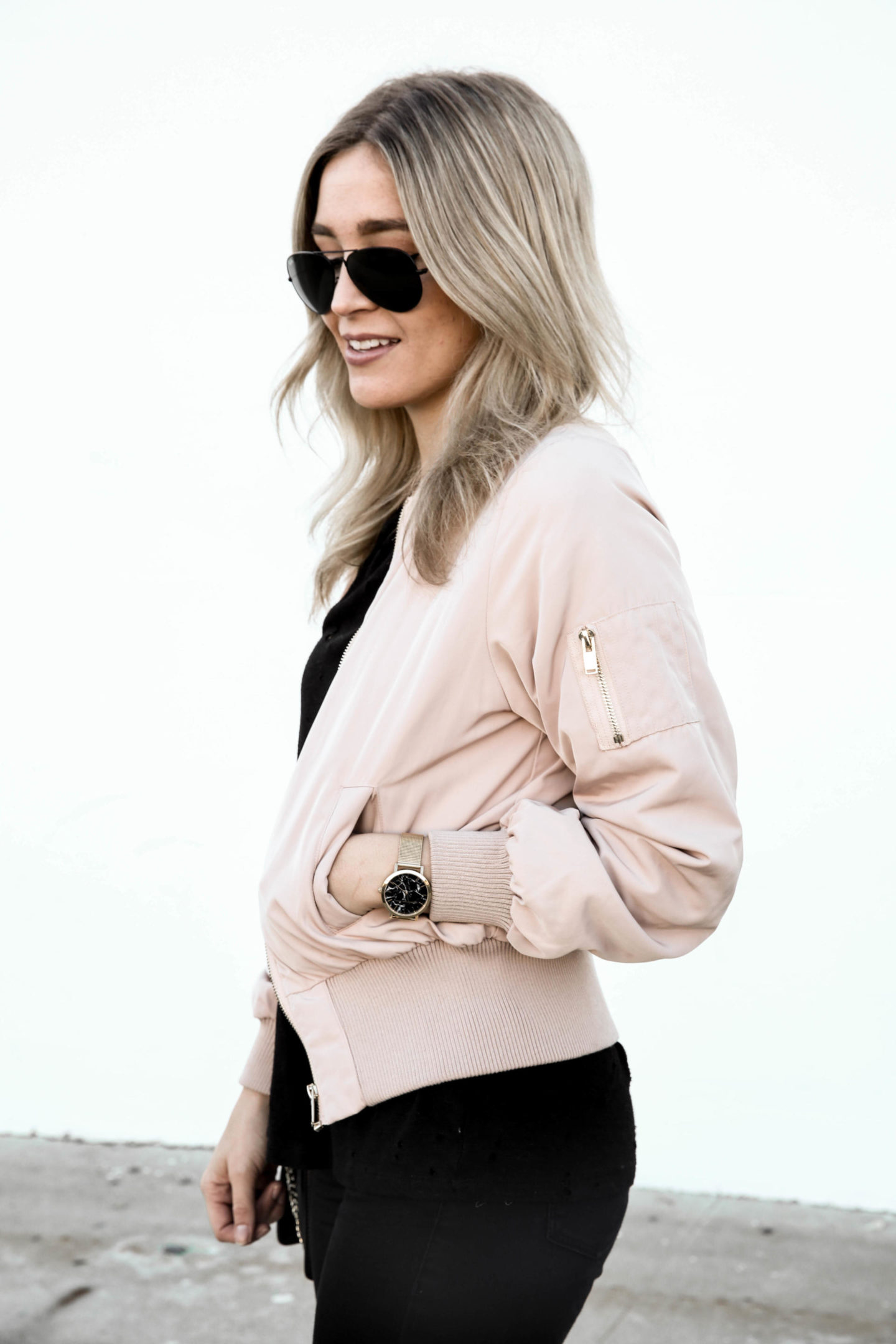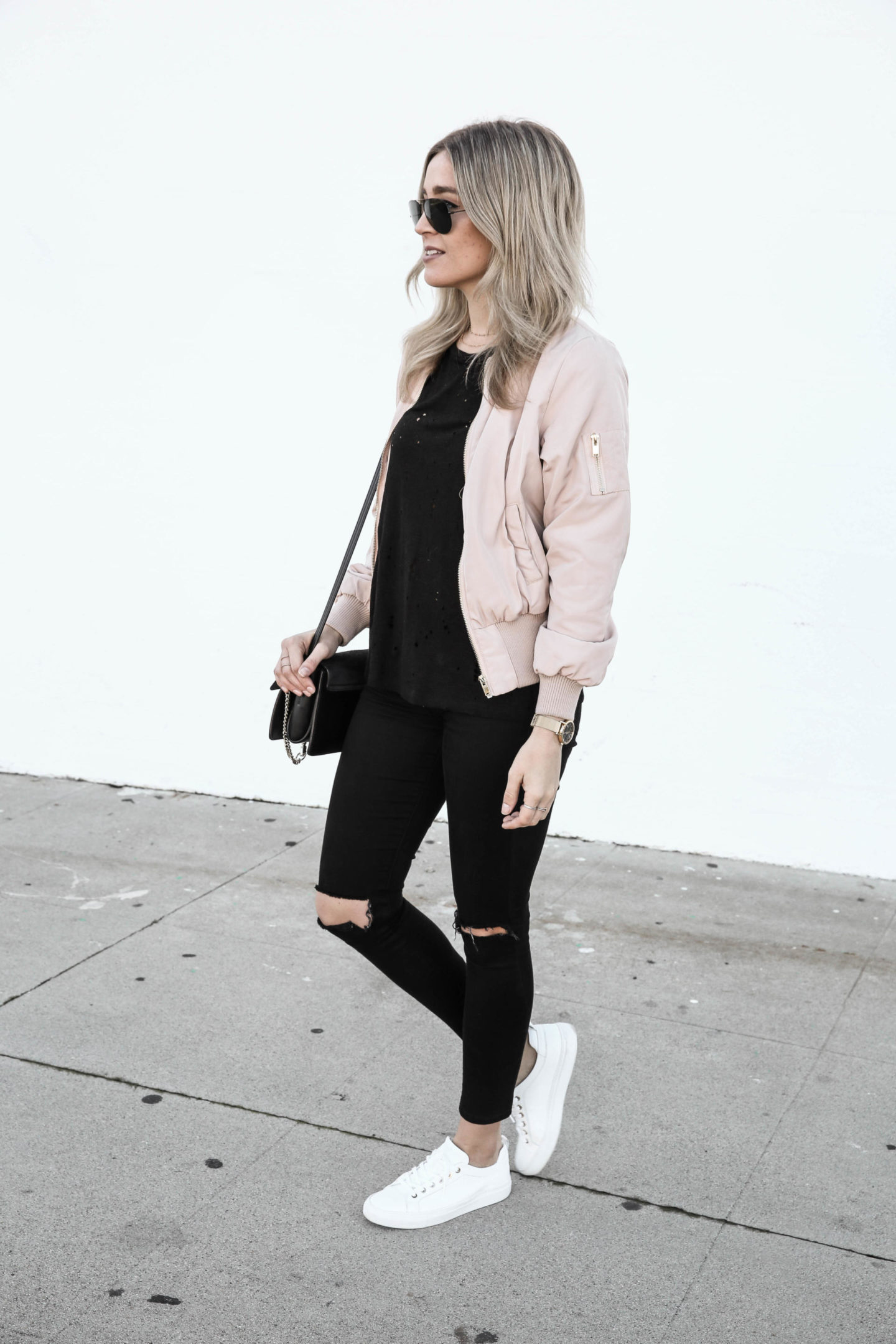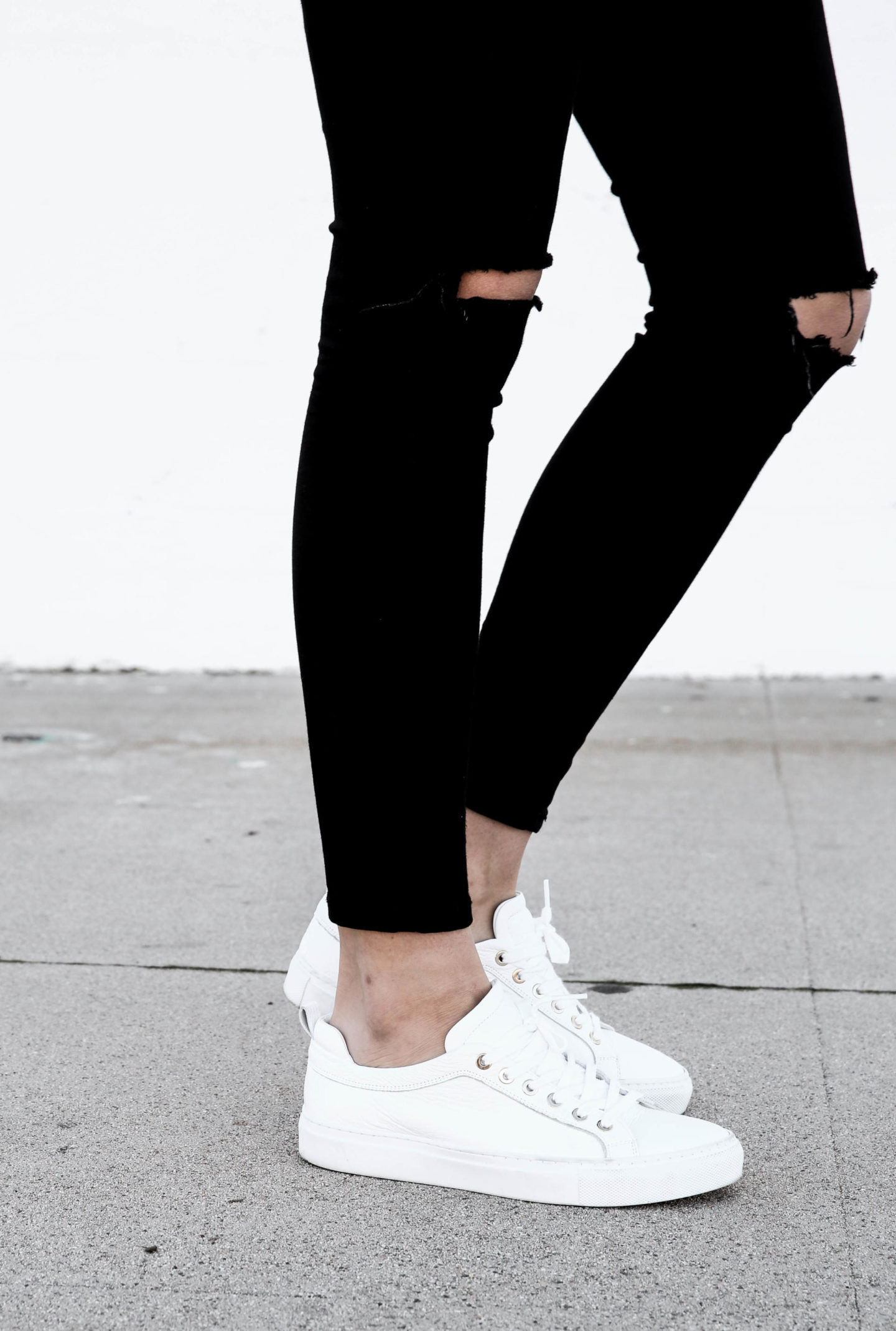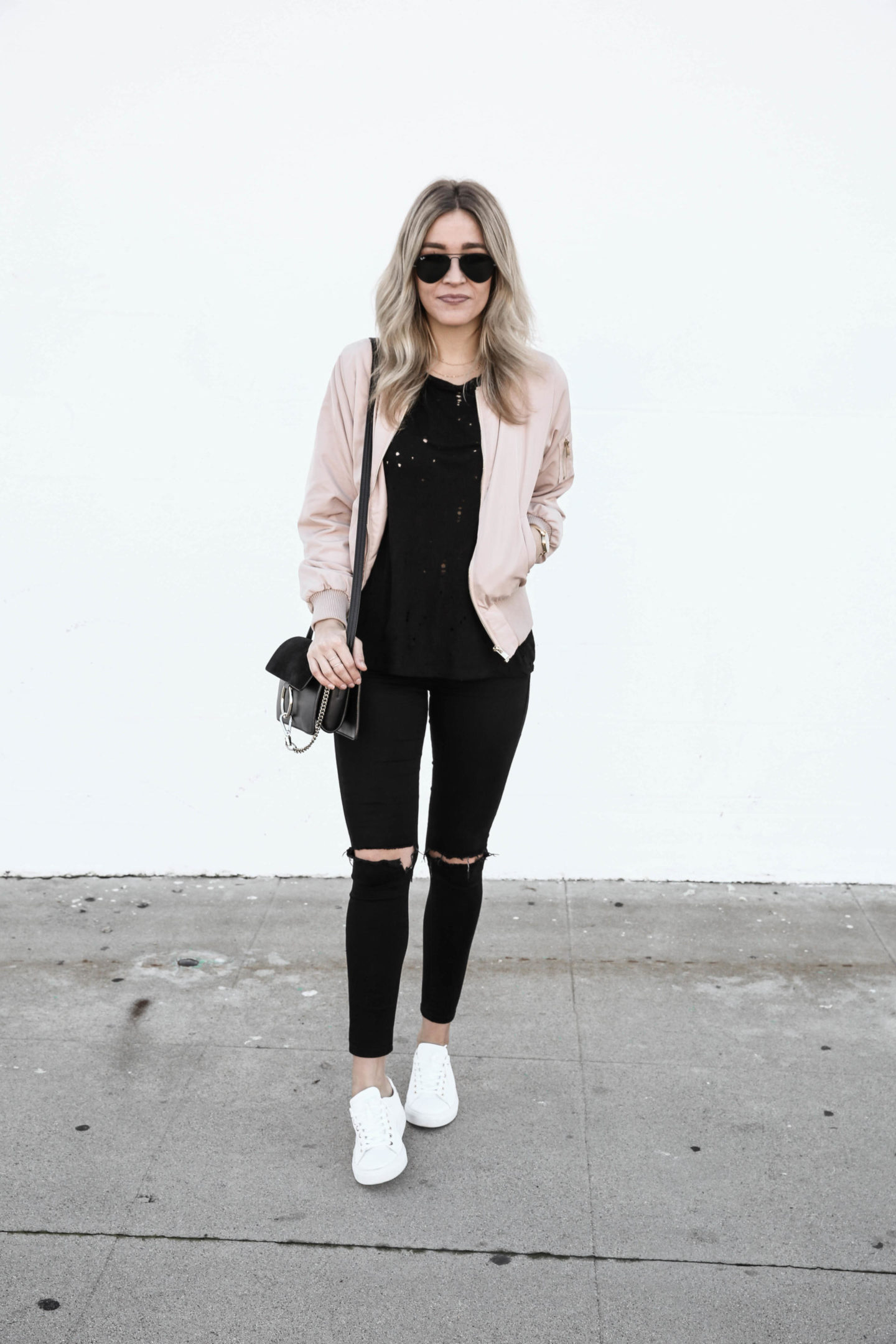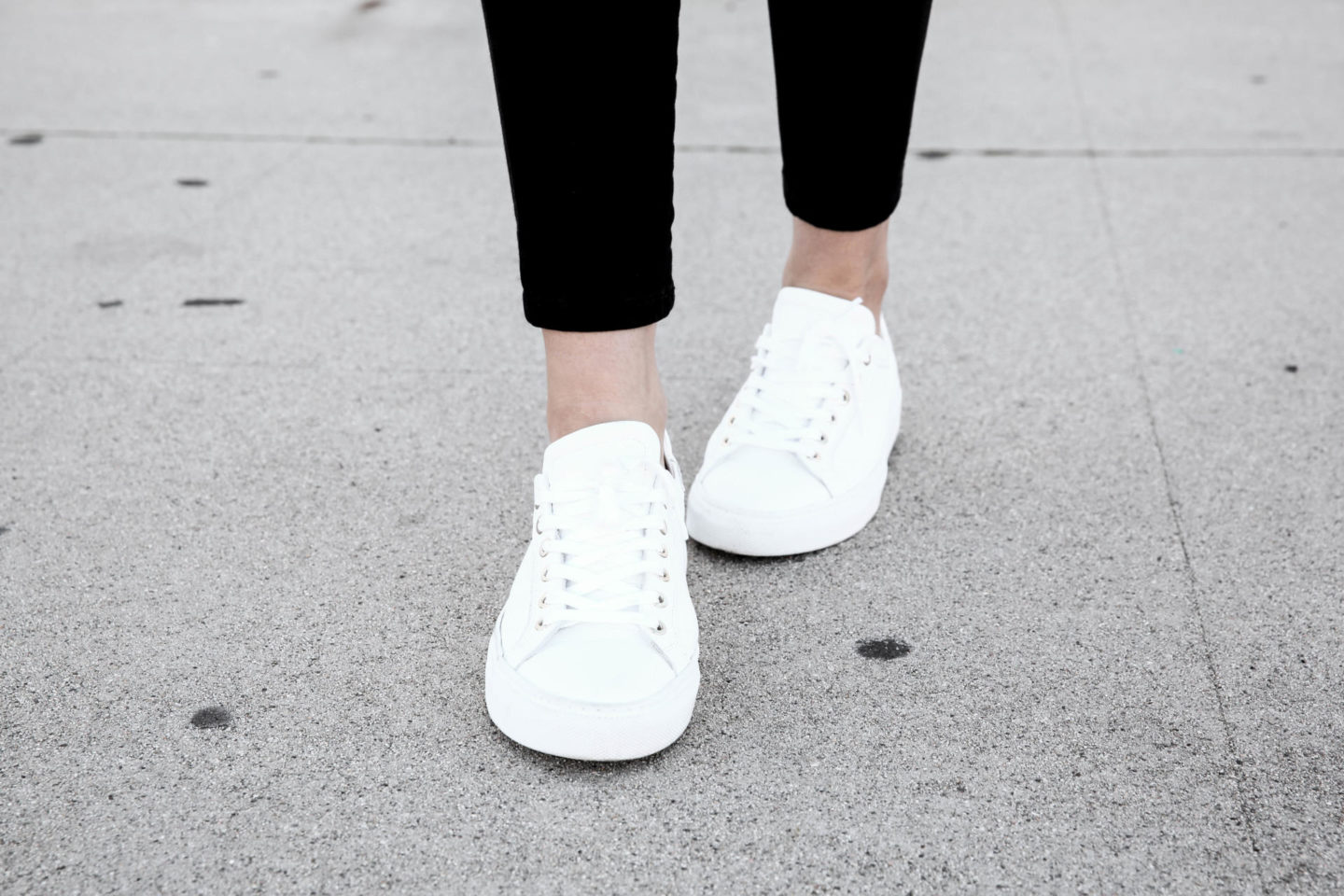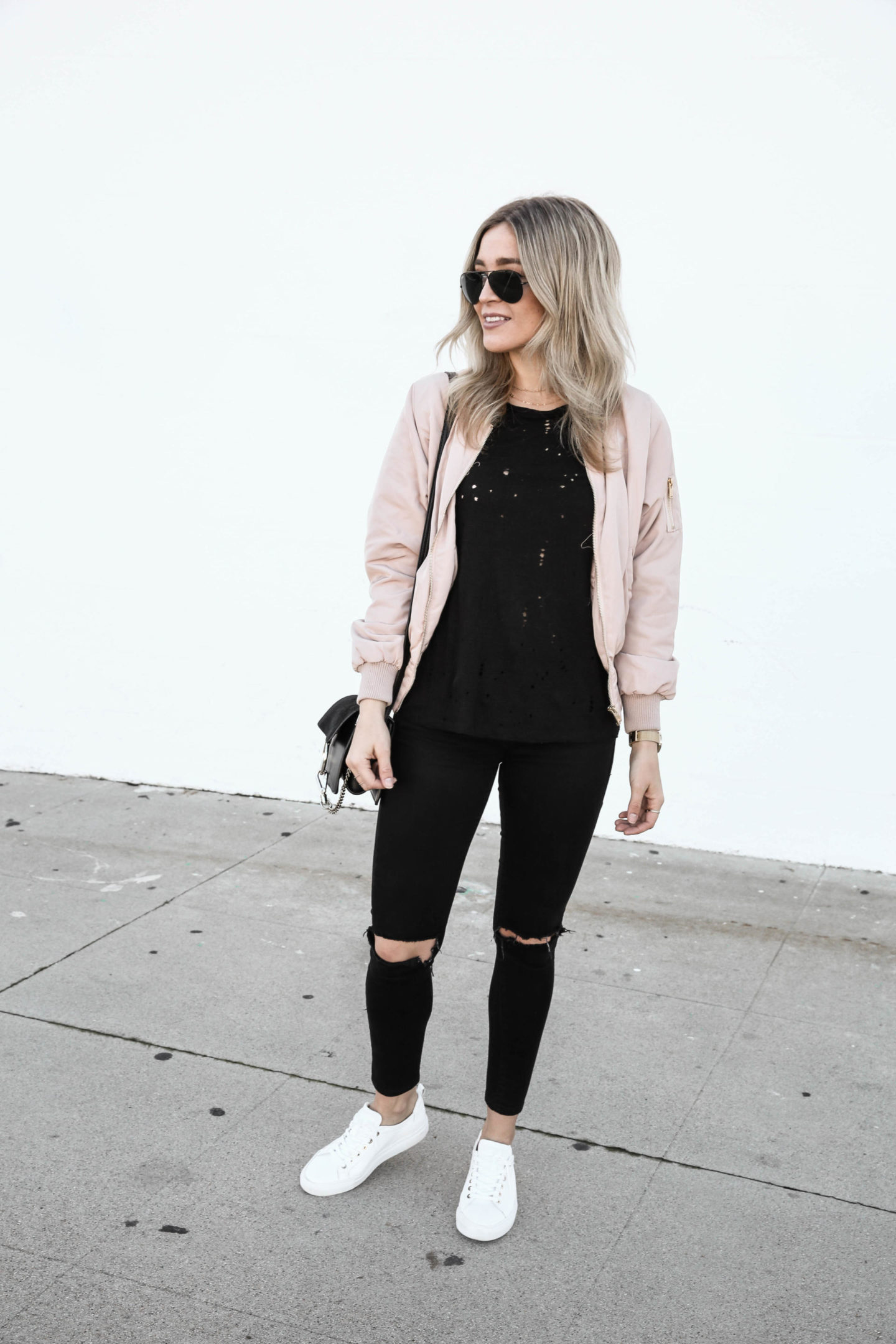 Top, Forever 21 | Bomber, c/o Bishop & Young | Denim, Topshop | Shoes, c/o M. Gemi | Sunglasses, Ray-Bans | Bag, c/o Anna Xi

---
HIM
---
If your man is TALL, then you can totally relate to this. Brennan is super picky with his jeans, because he obviously wants them to be long enough, and STAY long enough.
That means the denim must be high quality, durable, and fashionable – if you're going to invest, then you want them to stand the test of time, right?!
These jeans are from 1denim, which is a new brand for both Brennan and myself! (See me style mine in this post, and this post).
He really loved the cool acid wash finishing of this pair, and the fit was just right!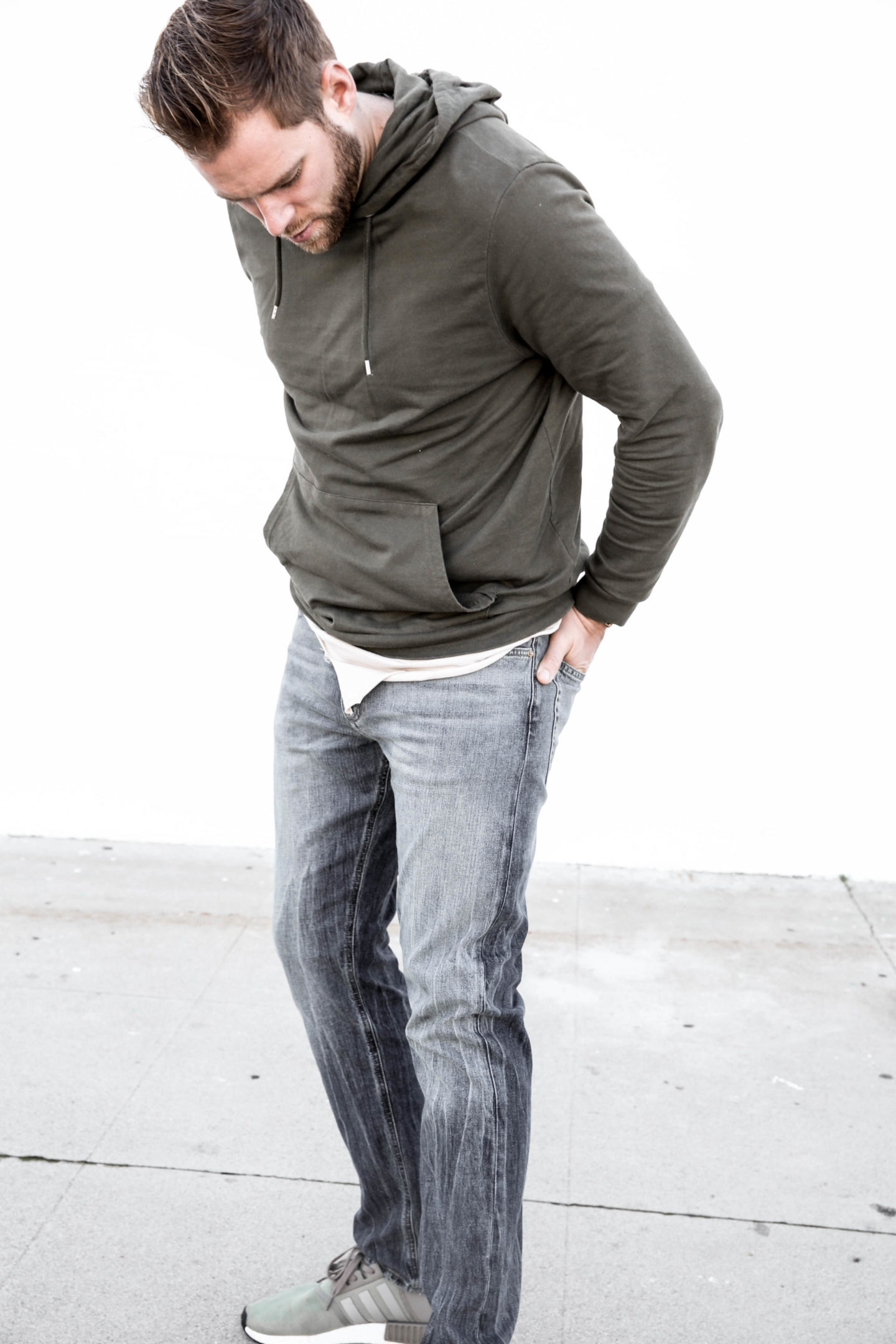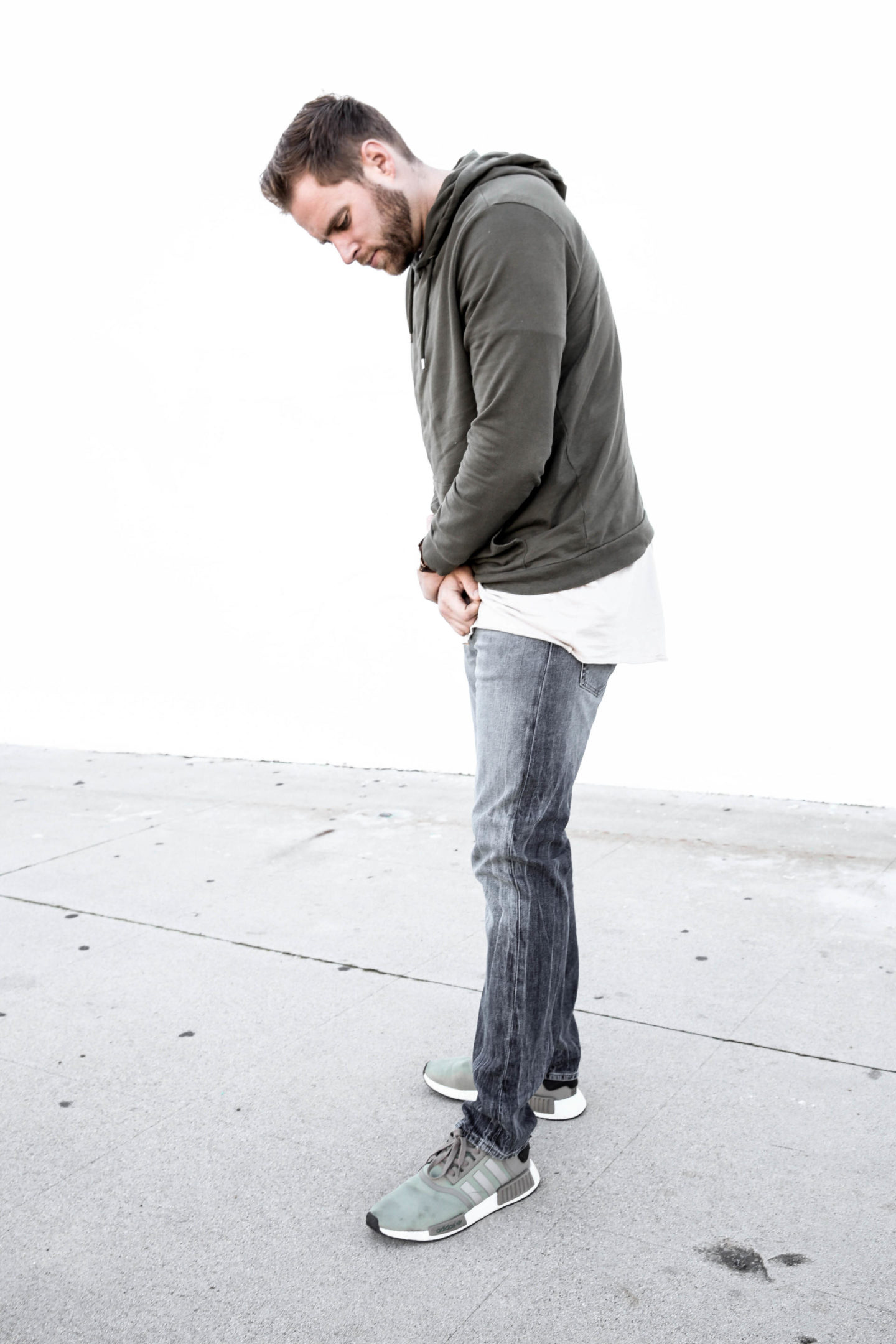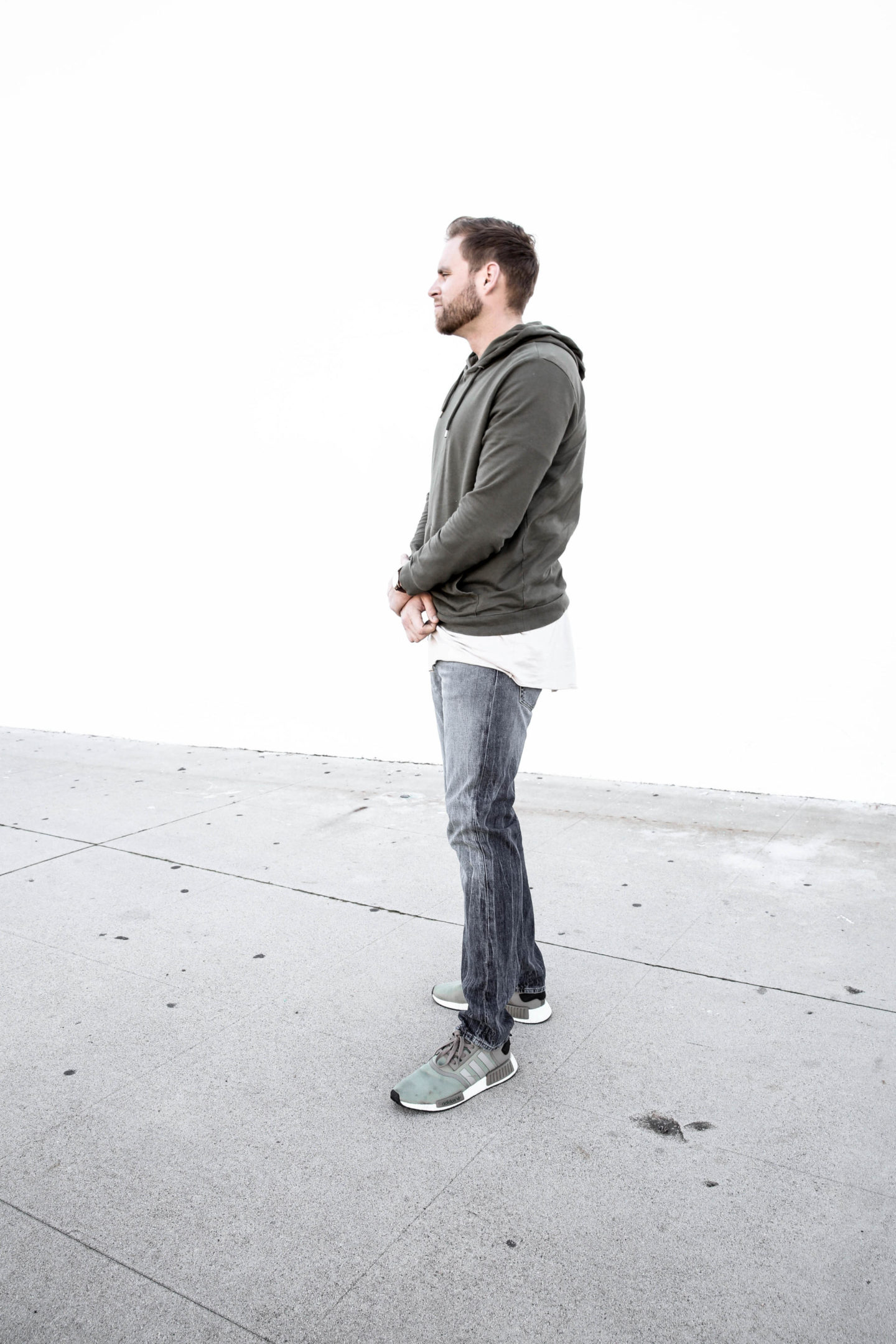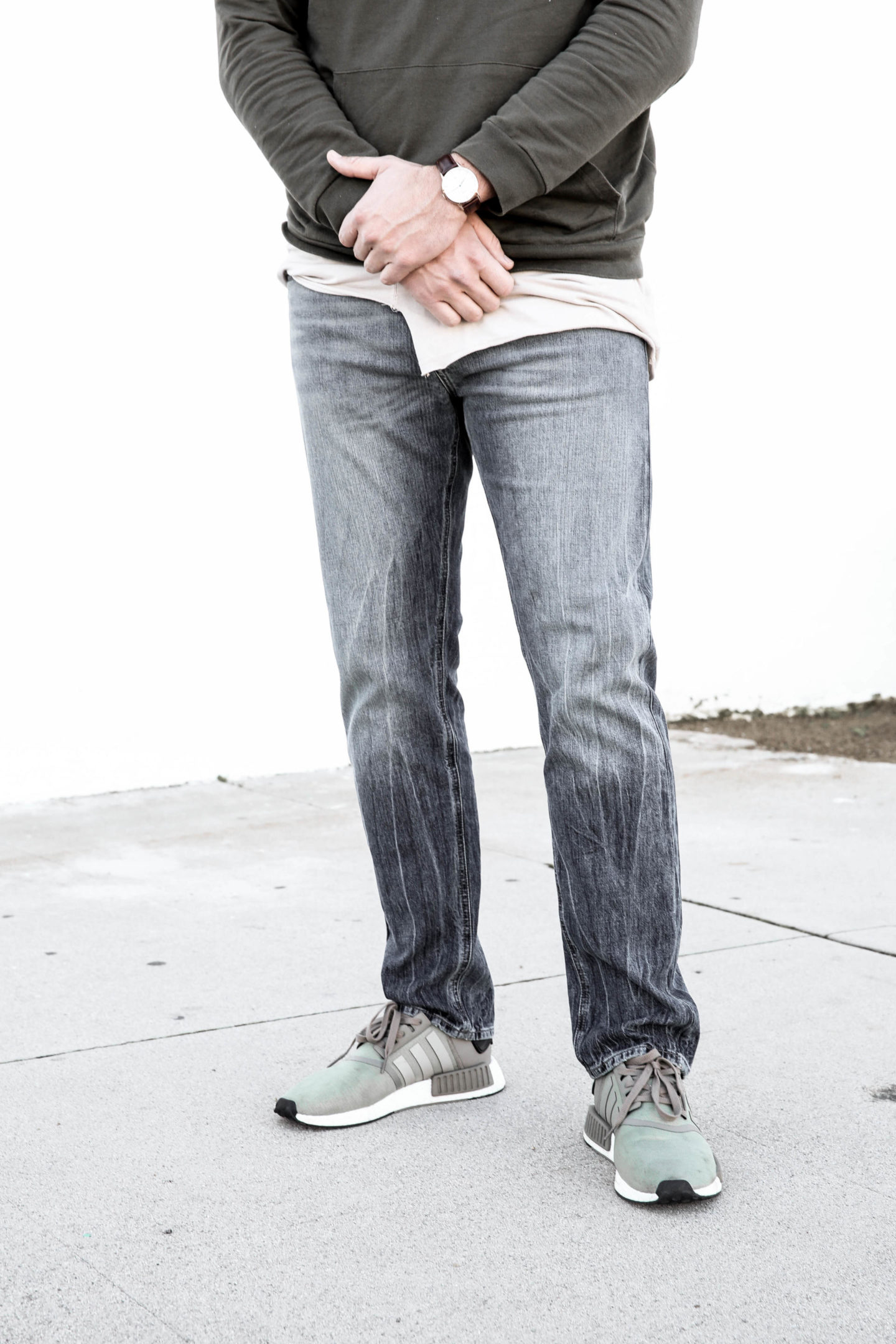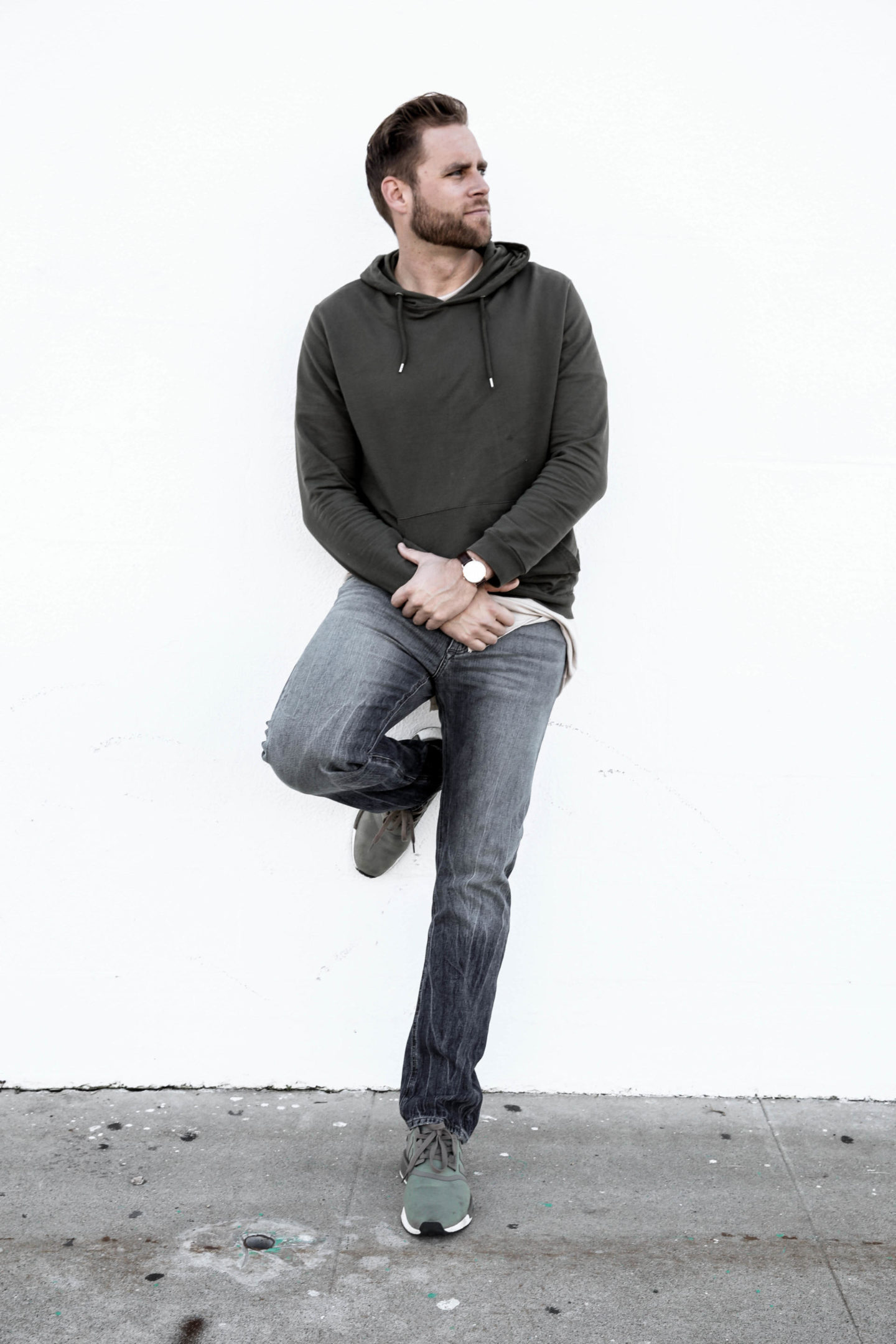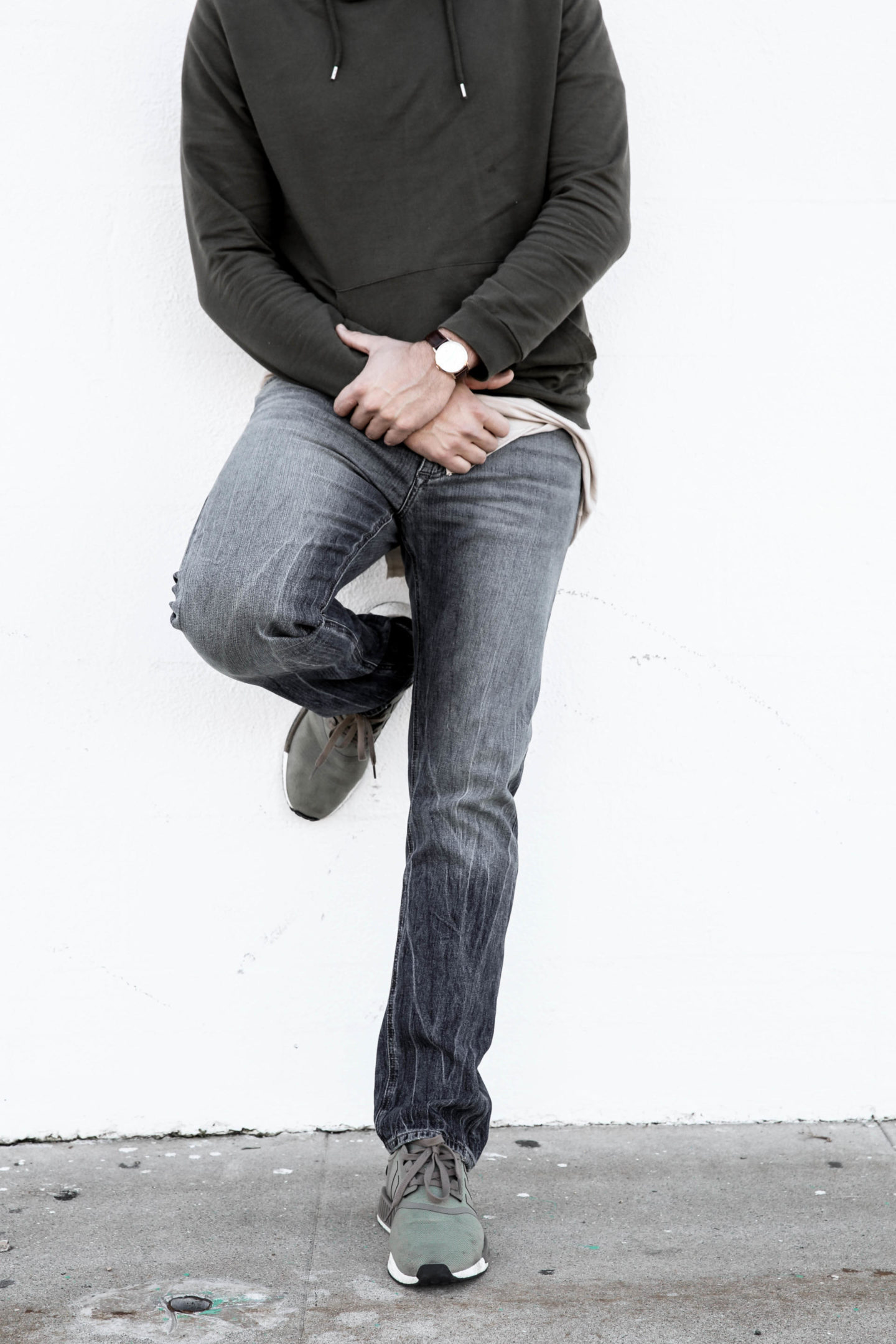 Top, Topman | Hoodie, Topman | Denim, c/o 1denim | Shoes, Adidas | Watch, c/o Daniel Wellington

Photography by Leon Nyarecha