Not sure about you but as soon as the summer sets in two things happen to me:
My money seems to be non-existent as my wanderlusting brain tries to come up with ideas on how to go everywhere, see everything, and do ALL THE THINGS everyone else is doing for summer fun.
My hair practically BEGS me to pay extra attention to haircare because I'm constantly in the ocean, in the sun, riding my bike, etc. AKA it's dry and freakin out.
I had so much fun with these pics below that I kinda went crazy and just posted them all, BUT the moral of the story is that THIS shampoo by Eva NYC is perfect for all of my summer problems!
Not only is it affordable (think, under $10) but you can get it COSTCO SIZED because they're NOW available at Costco! Perfect. ENDLESS summer haircare, on a (not so endless) budget.
What more could you ask for?
Also, how cute is the packaging? I had to bring them to the beach to shoot with my favorite pink circle towel because how could I miss that opportunity? Even if my friends did find it a little crazy 😉
Anyyyyyways. If you're looking for killer hair care on a great budget, Eva NYC is your new summer BFF.
ENJOY! xo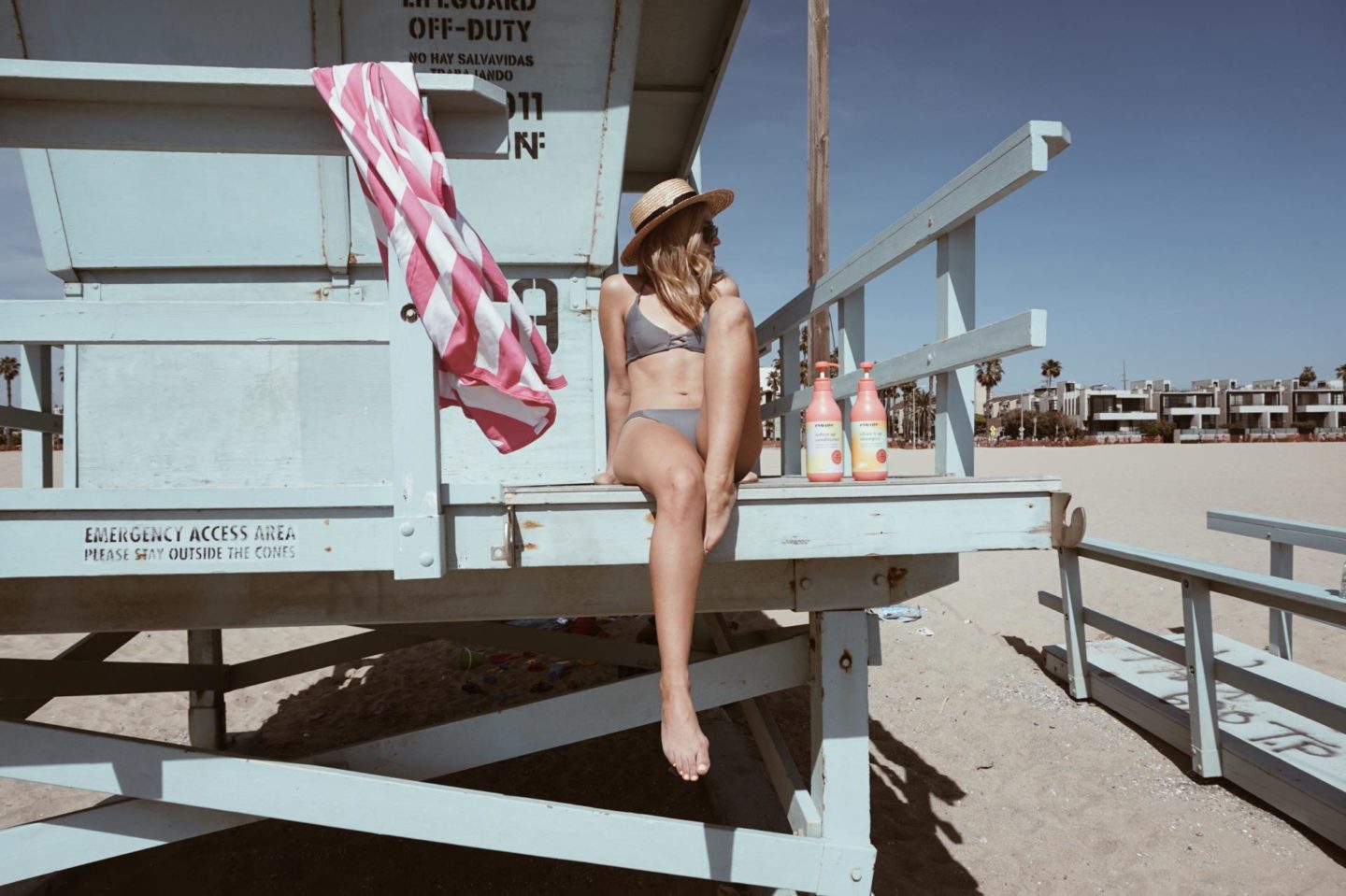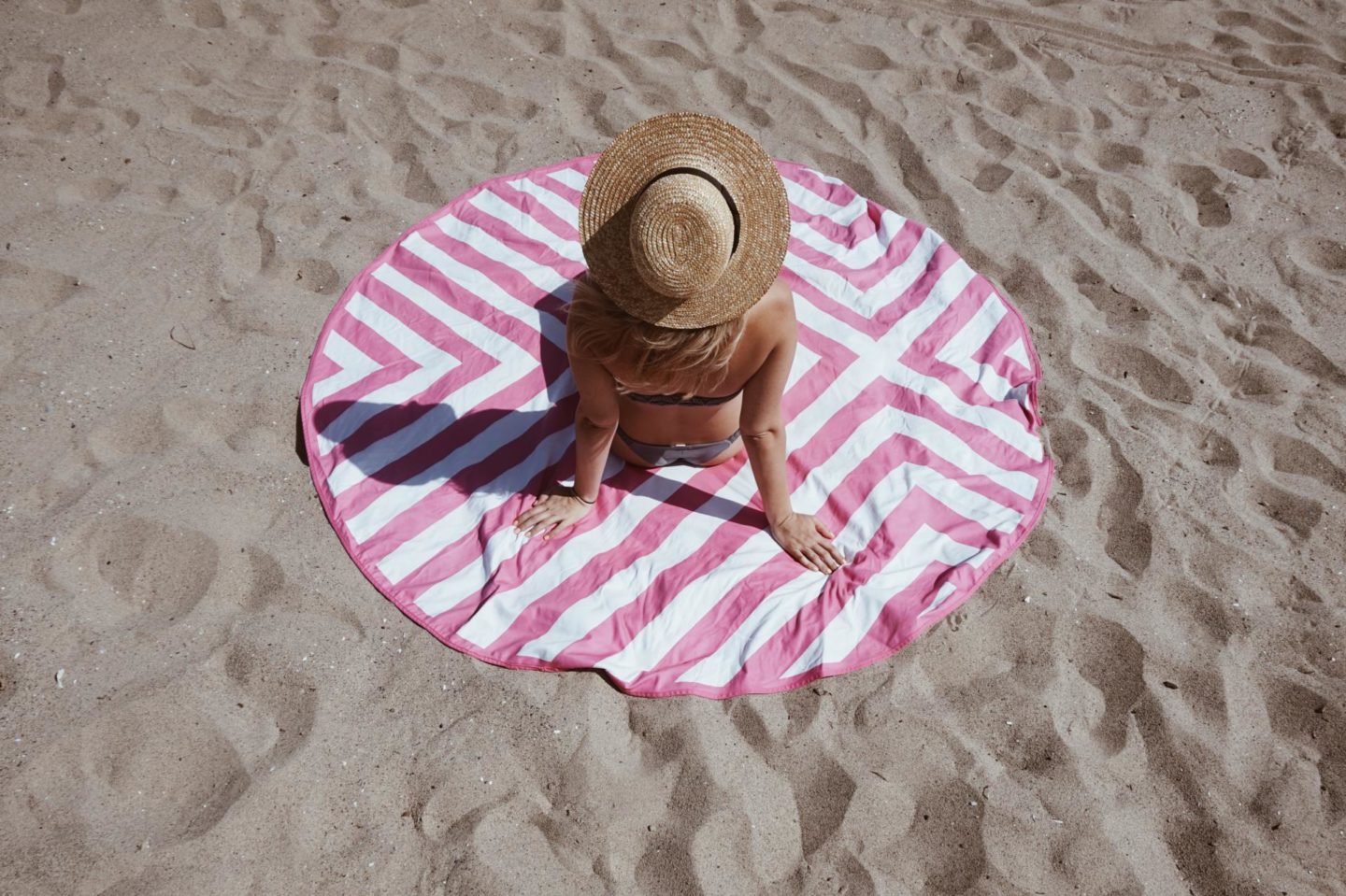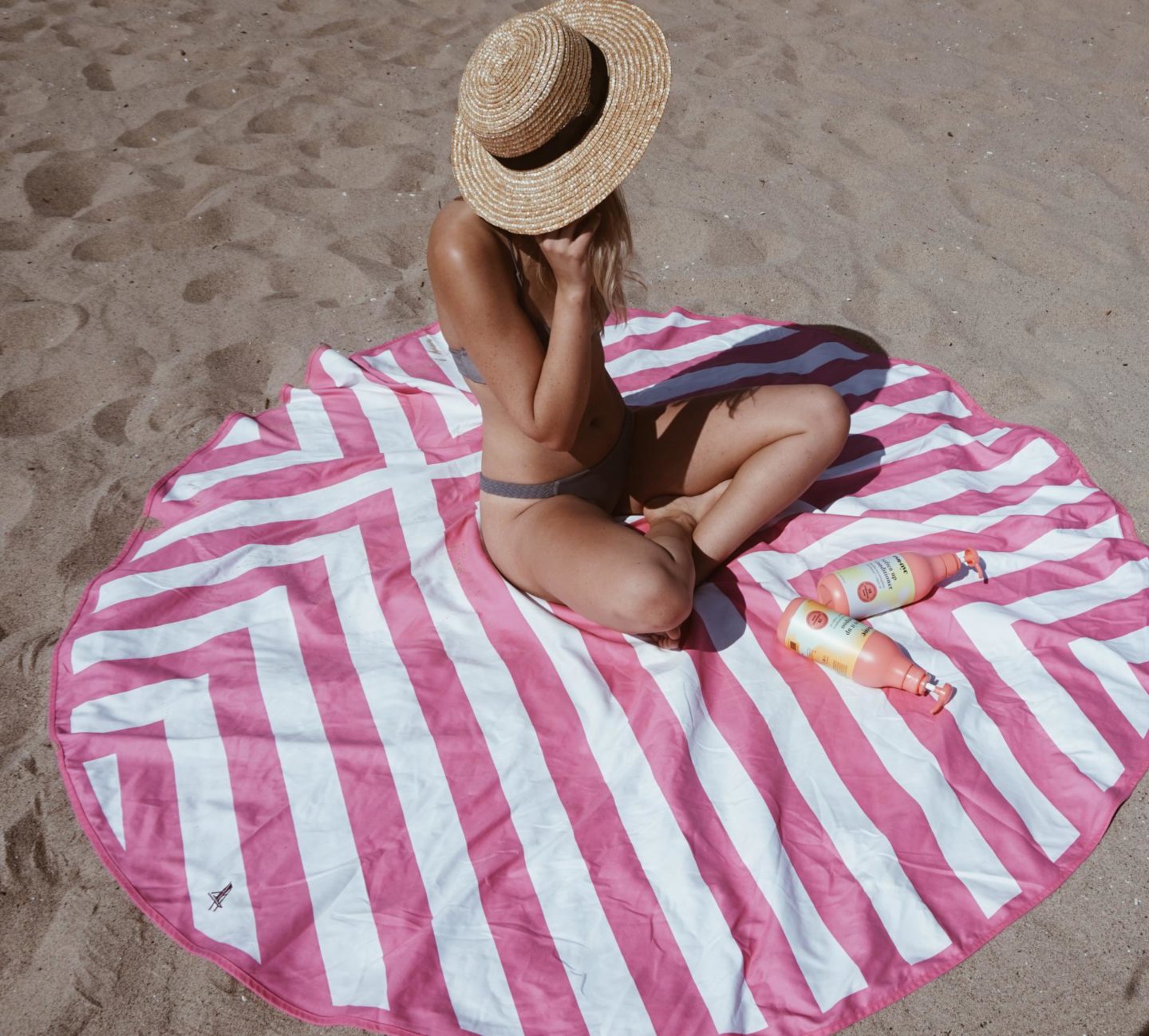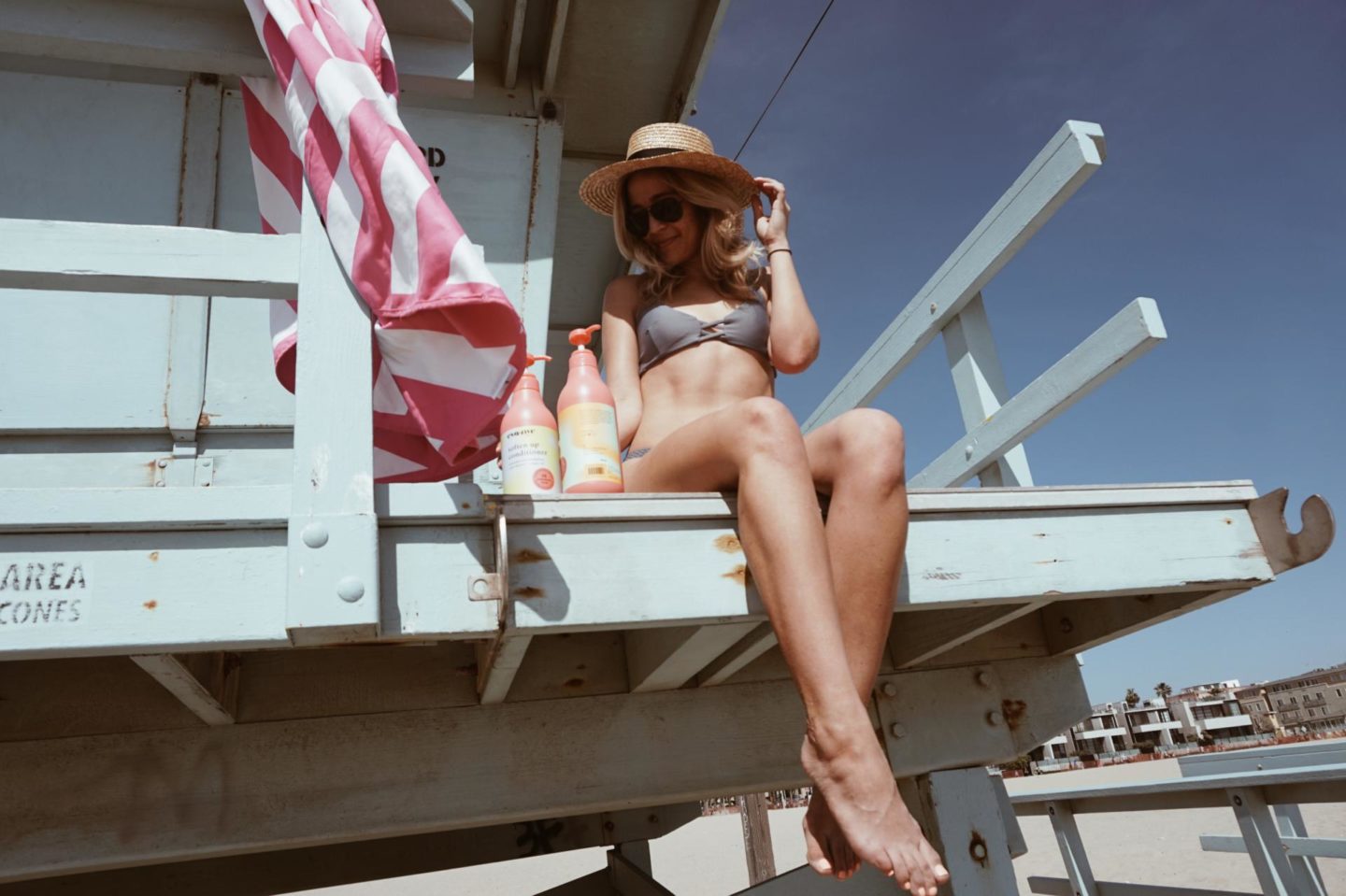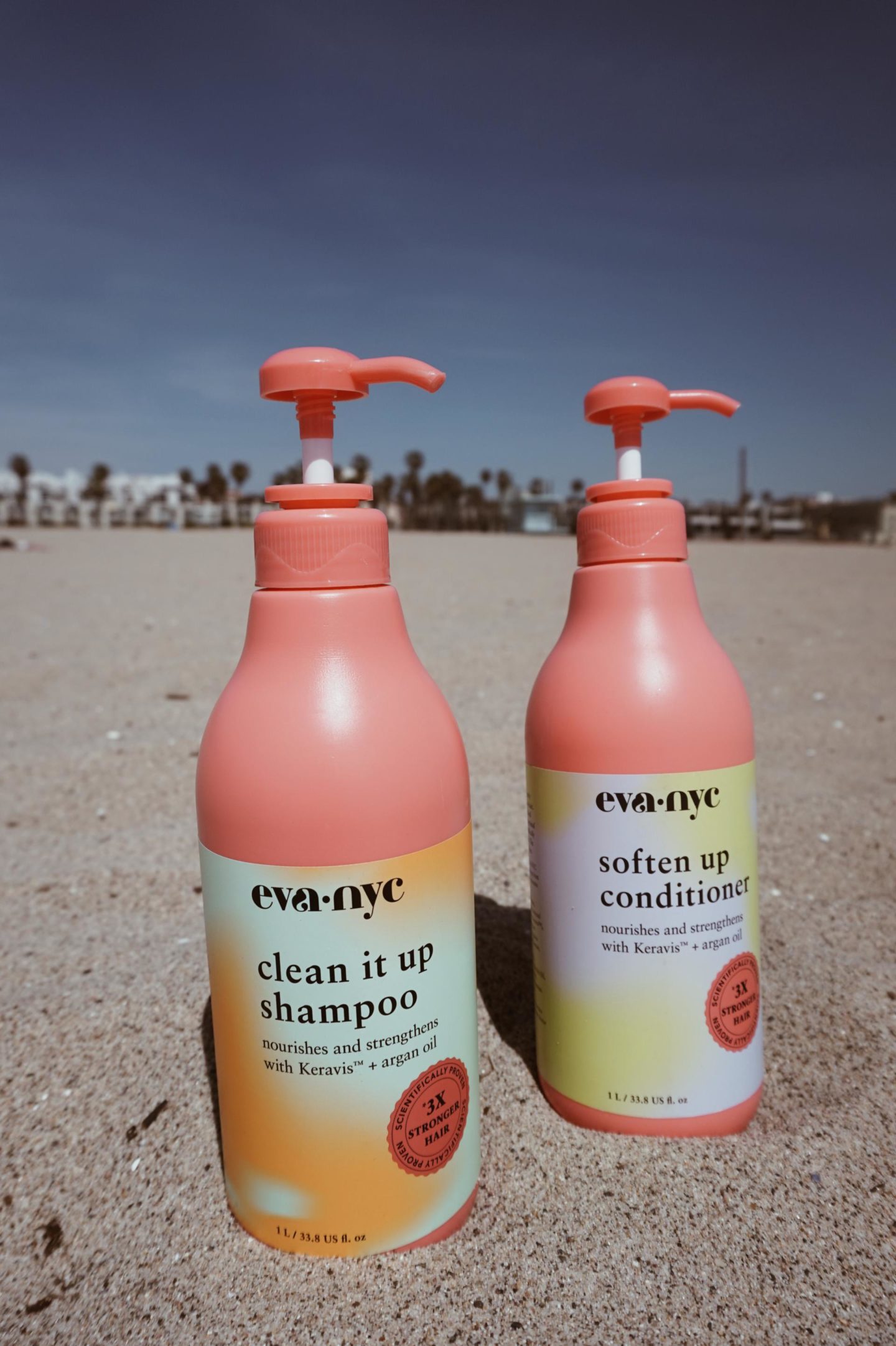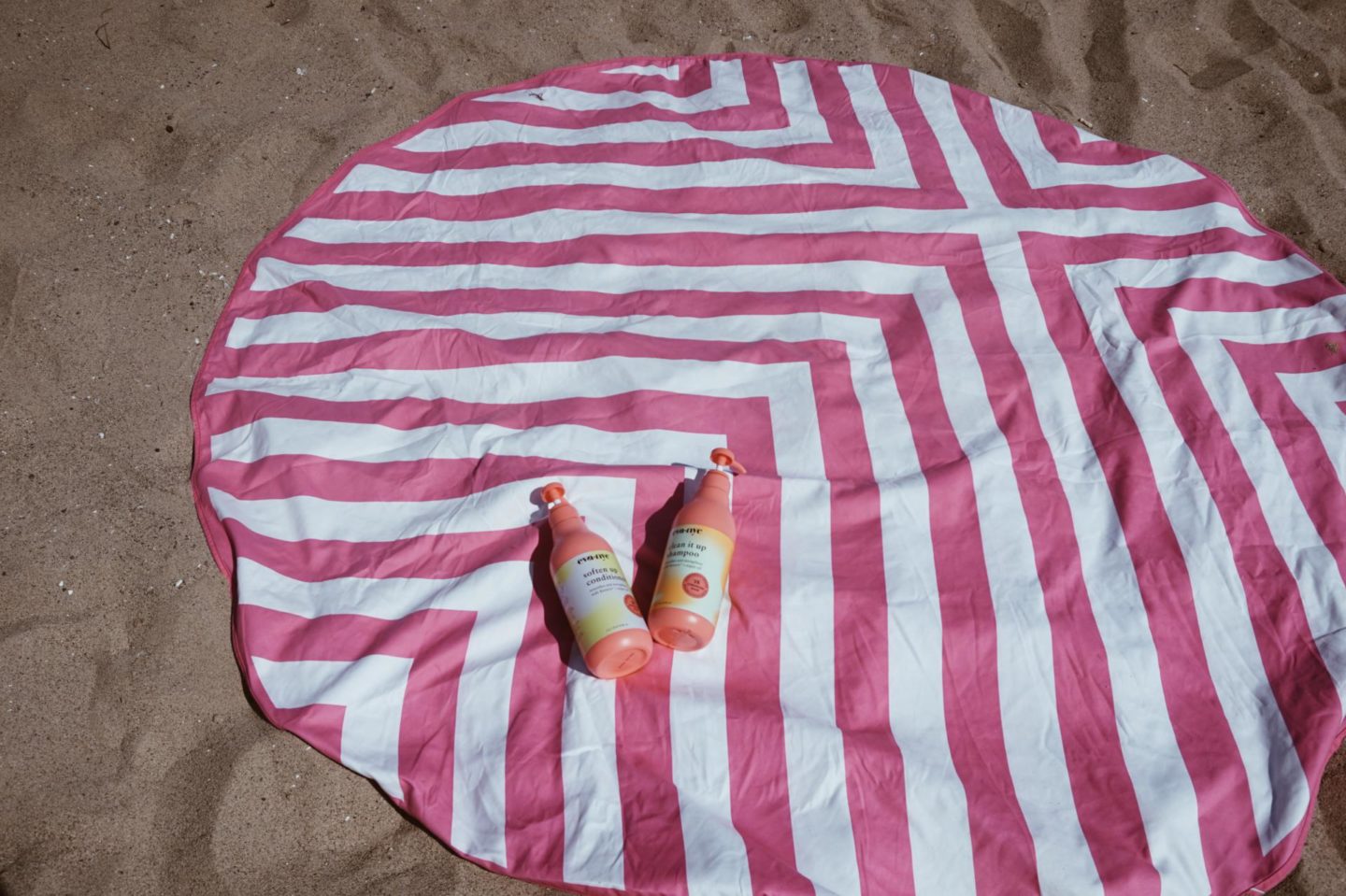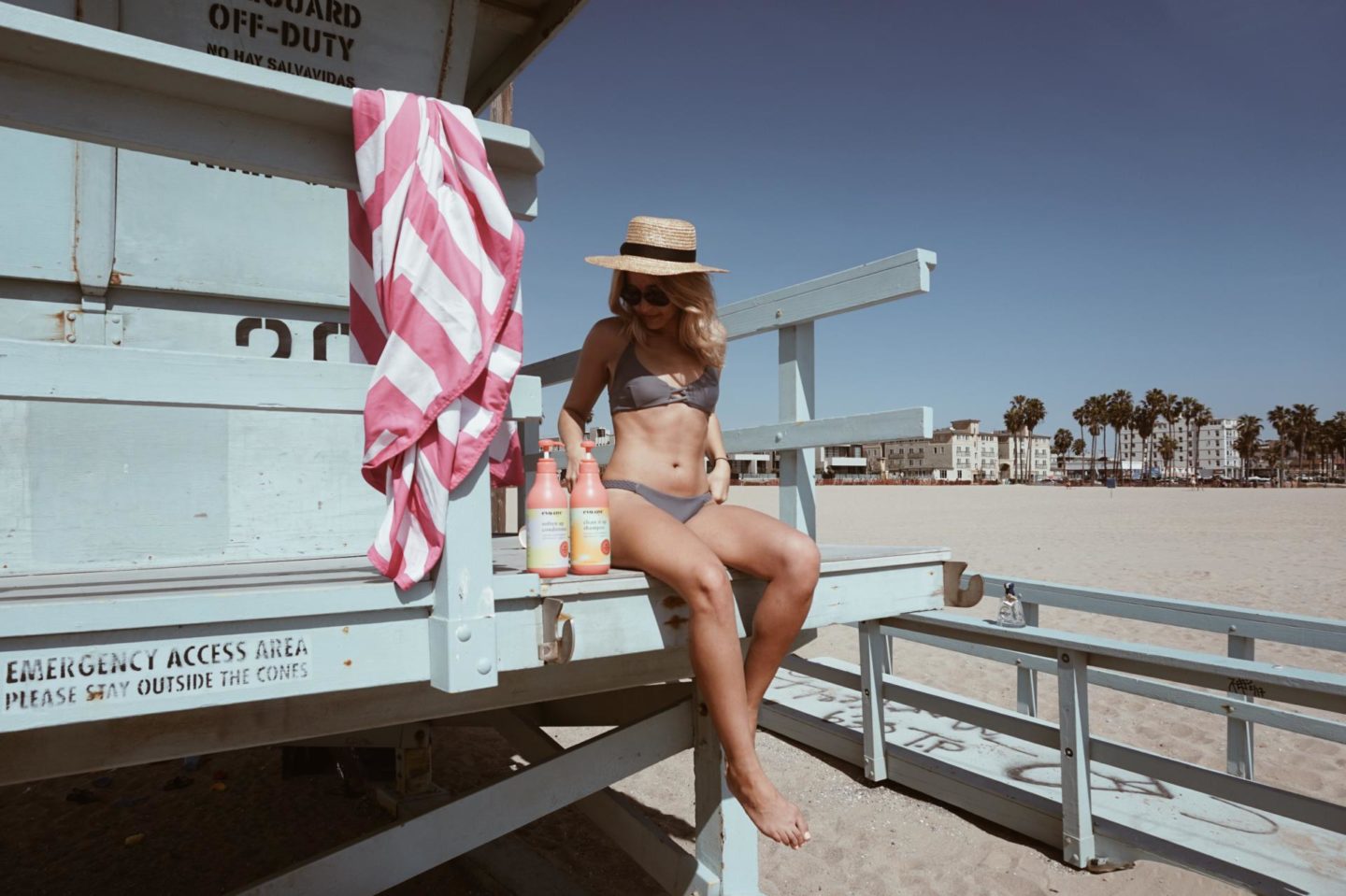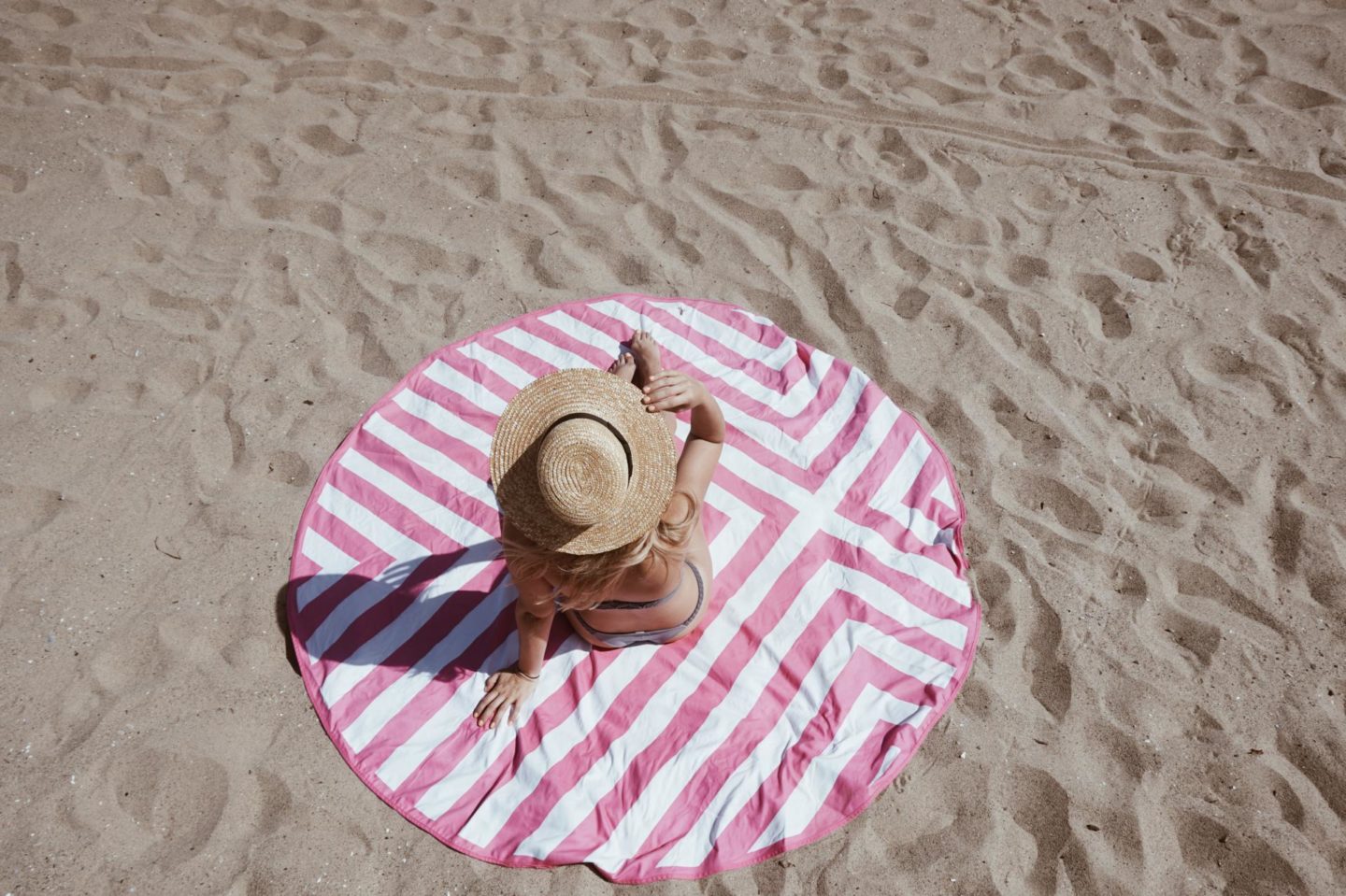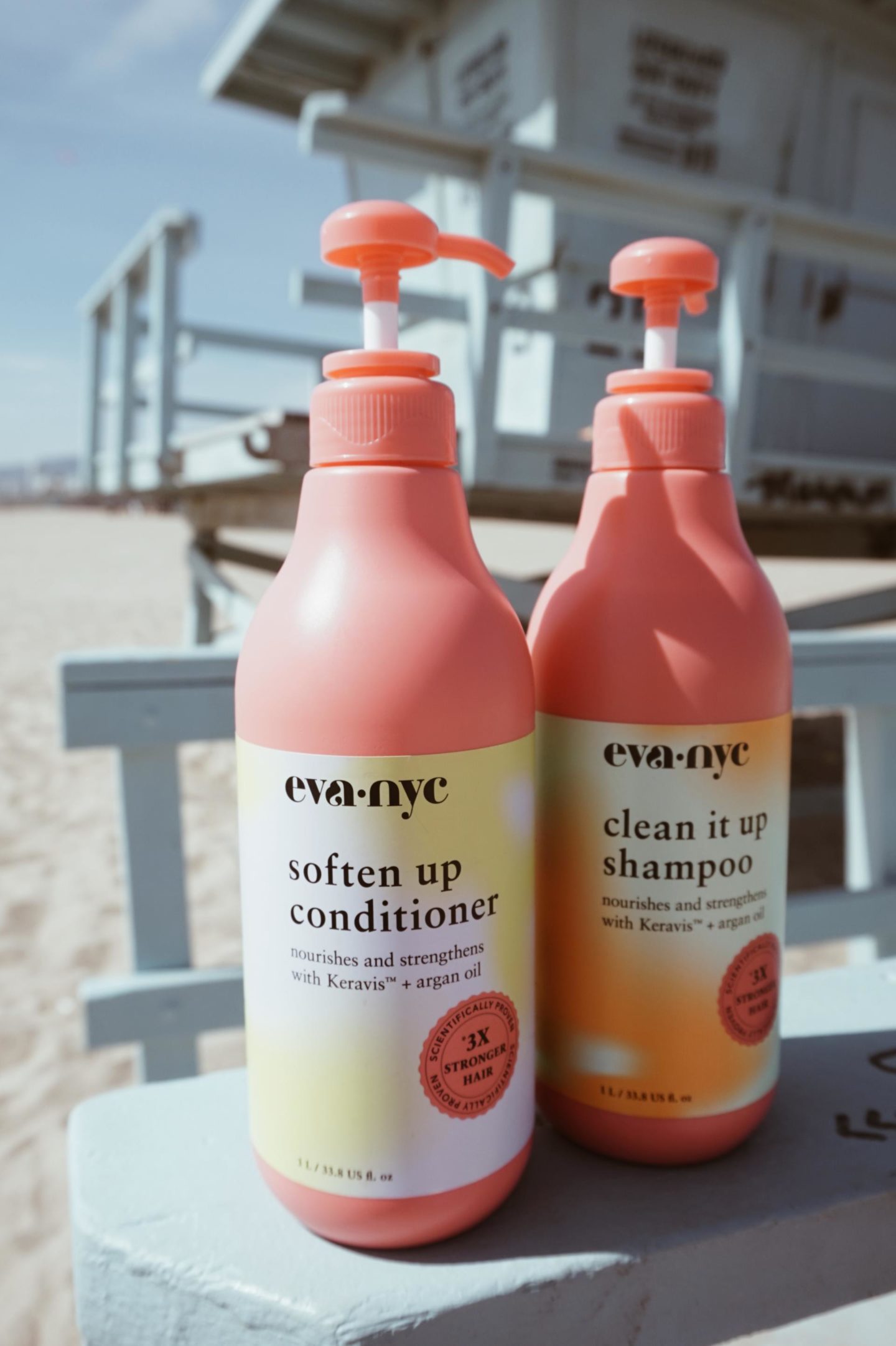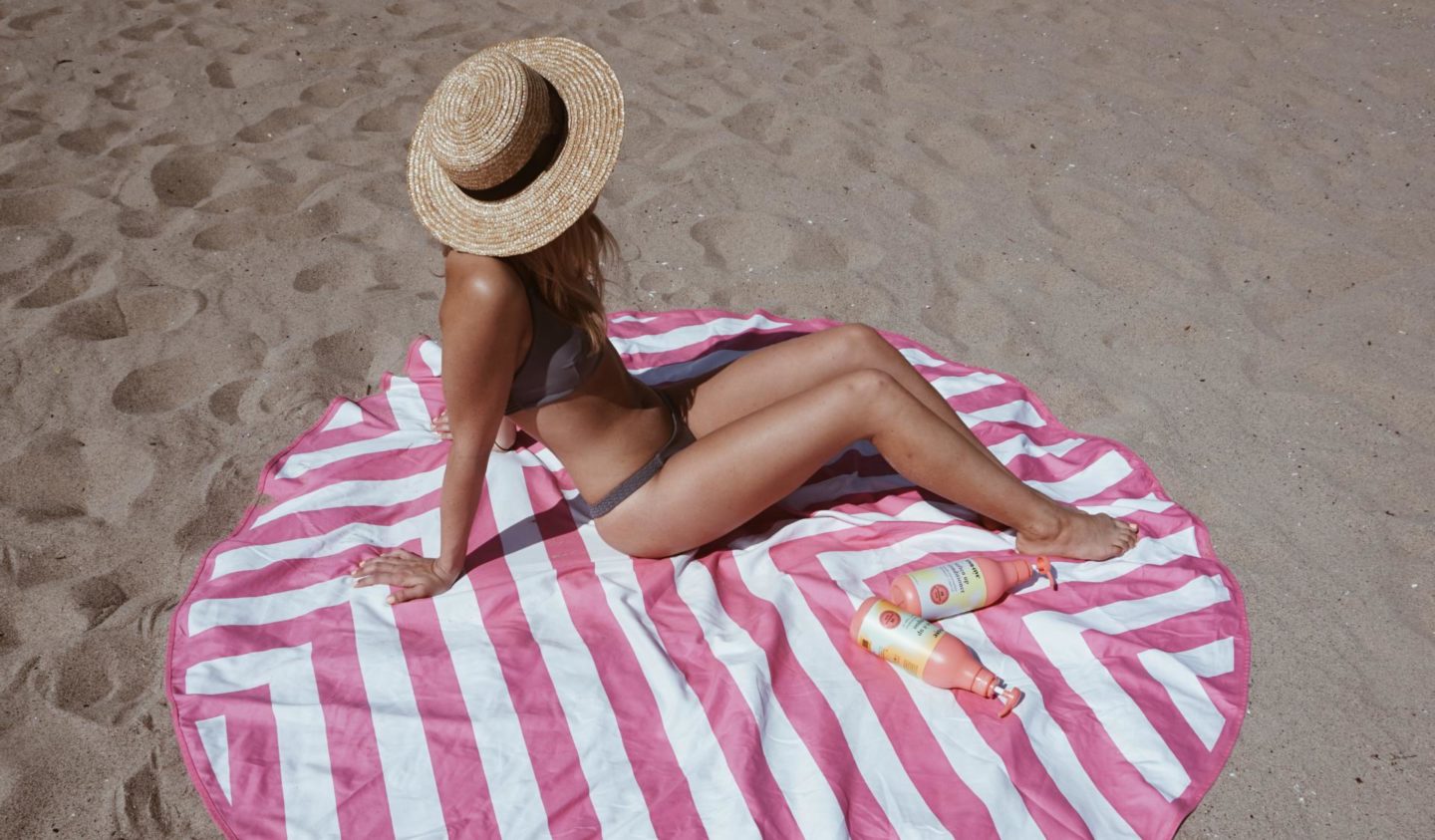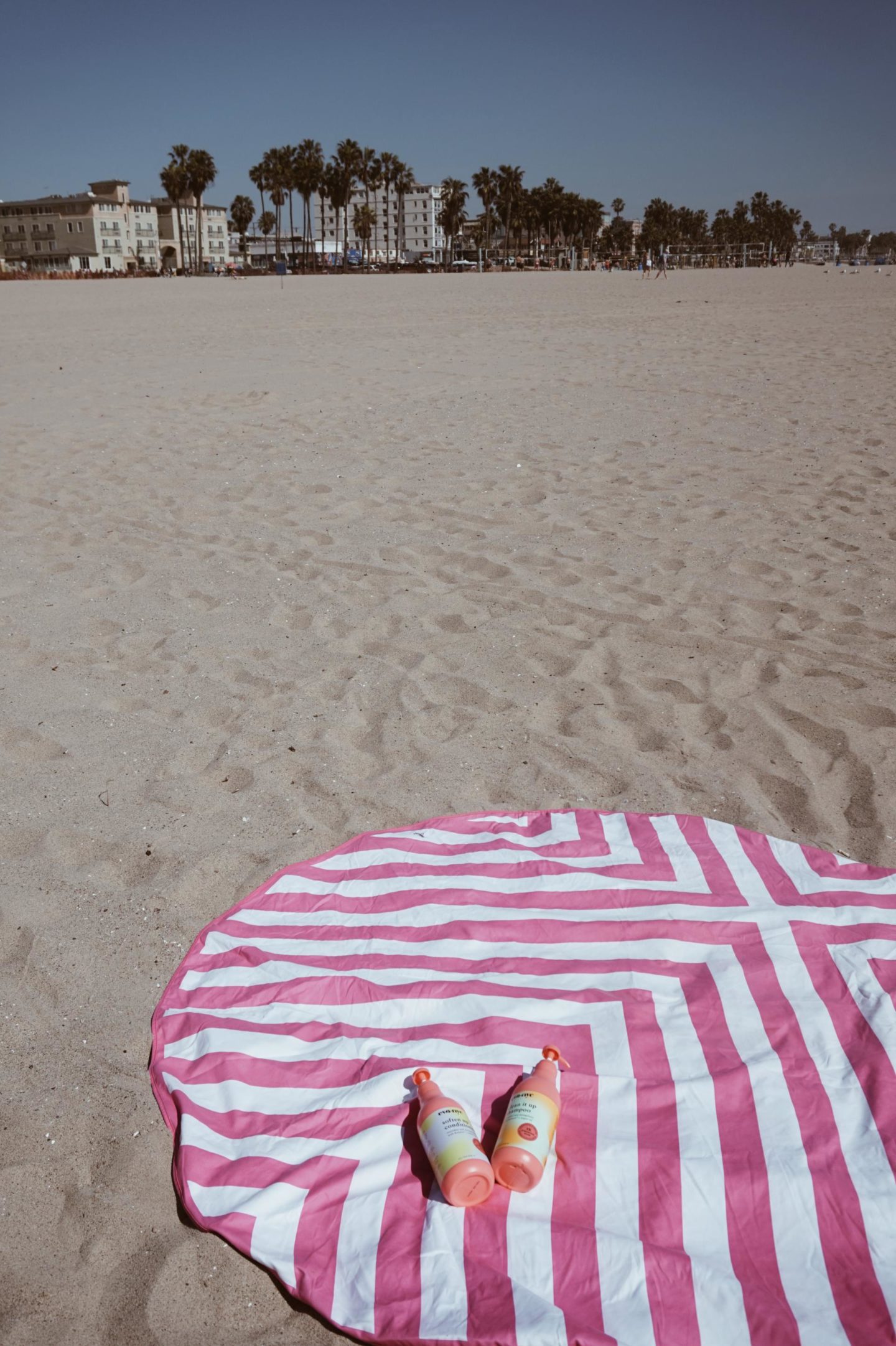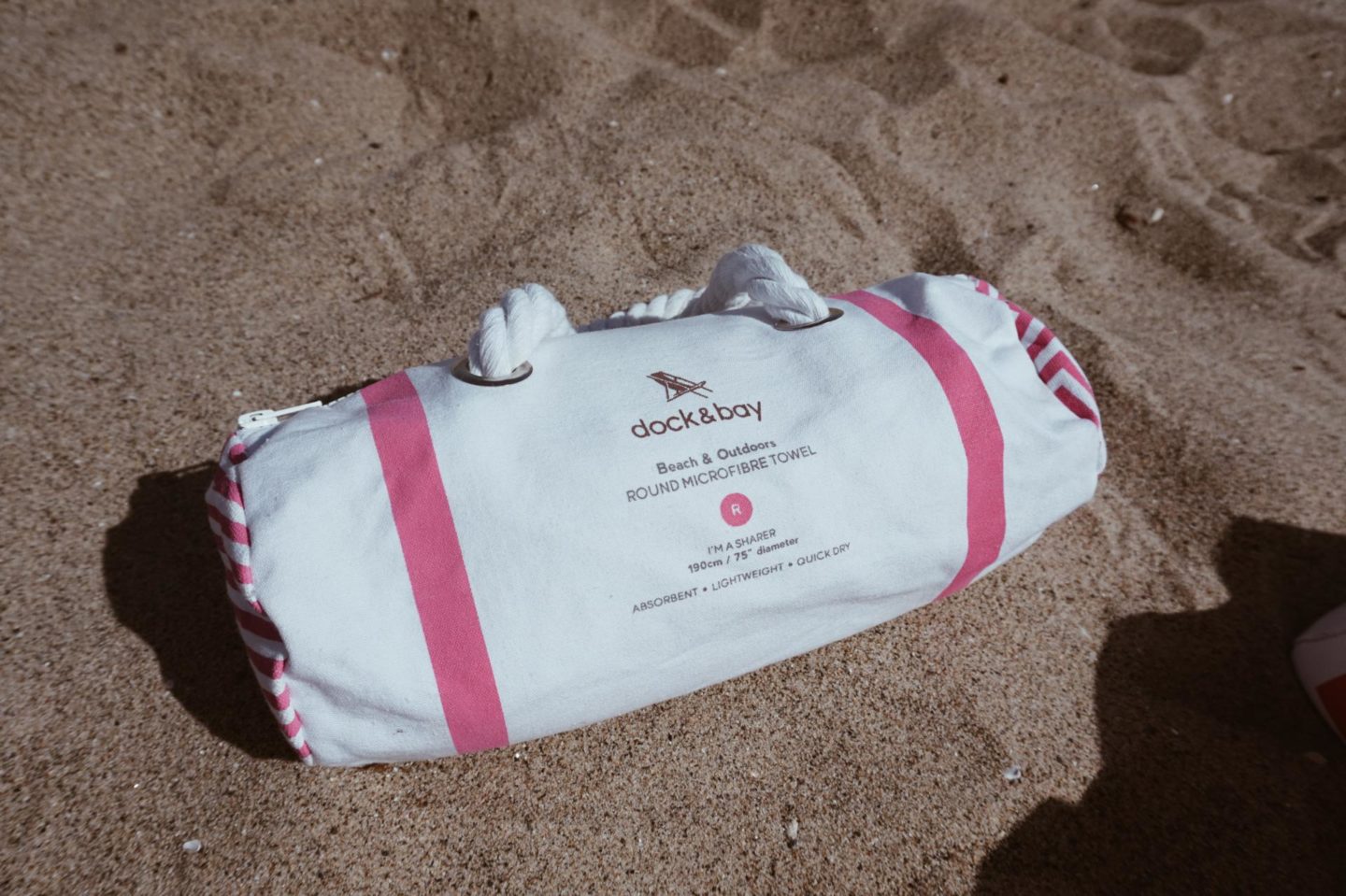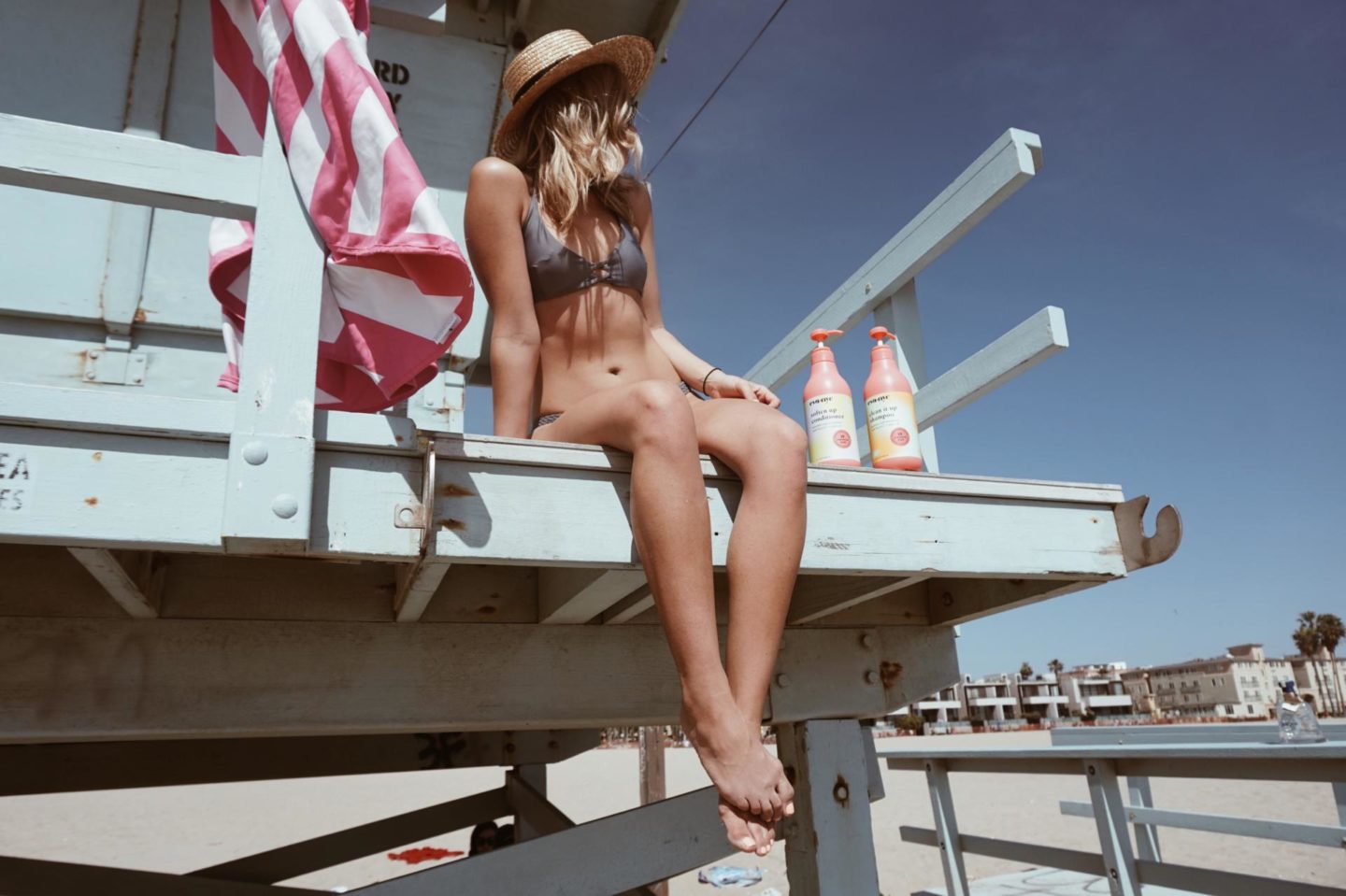 Shampoo & Conditioner, c/o Eva NYC x Costco | Bikini, c/o Romwe | Towel, c/o Dock & Bay