It seems like the weather is FINALLY warming up here in Santa Monica and I am so thrilled about it.
Despite the wind, it's been a glorious past week or so.
I'm mostly happy about this because I can finally start wearing things like this maxi romper. JOY.
This weekend was FULL of activities for me. On Friday, Brennan and I went to our friends' wedding (it was actually the first wedding we've attended together, it was so fun!), Saturday was full of beach naps and backyard BBQs, and yesterday was almost a 12 hour day of shooting!
I also got to end my day with assisting on a shoot for my friend in Venice beach for his family's company Maui & Son's. It was so fun to be working with such a great team who all kind of fell together to create a last-minute shoot.
It's crazy to me just how happy it made me all day yesterday to be working on projects that were truly feeding my soul.
Even though it was a 12 hour day, we didn't have time to eat, and weren't even getting paid for what we were doing, I was happier yesterday than I am during most days at work.
It's so gratifying to collaborate with talented people in an industry that you are passionate about. Coming together to create. Working on the same end-goal: impressive, unique content.
If you're in a place right now that you're feeling stuck. Uninspired. Confused. Frustrated. Empty. Just know that you WILL get there. You WILL find your dream job. And if you can't? You'll make your dream job.
I go up and down DAILY – from LOVING my job, hating my job, loving where I live, wondering where I'll go next, feeling financially stable, wondering why I suddenly have $0 in my bank account – you name it. I feel it weekly. And so does everyone around you.
We're all running the same race, but we forget to stop and look at who's next to us to say "we're in this together. we've got this. let's go."
It's so easy to feel alone, and feel like you're going nowhere. But the beauty of this life we're living is that each day, if we're blessed enough to wake up in the morning, we've got a blank slate in front of us. And we can't do ANYTHING to slow that down. Every single day will end, and a new one will begin. We just have to have the strength to get through each one we're given, and the faith to believe that we're headed exactly where we're meant to be.
We may not get there tomorrow, or next week…or maybe not even in the next 5 years. But one day, we will get to a place where we look back and think to ourselves "I can't believe I was so worried back then." It WILL work out. Because that is life. It's hard, and then it gets better. It'll get hard again, of course…but there are beautiful moments tucked in between the madness that make it all worth it.
We just have to have the strength to hold on.
But never forget, we're in this together. xo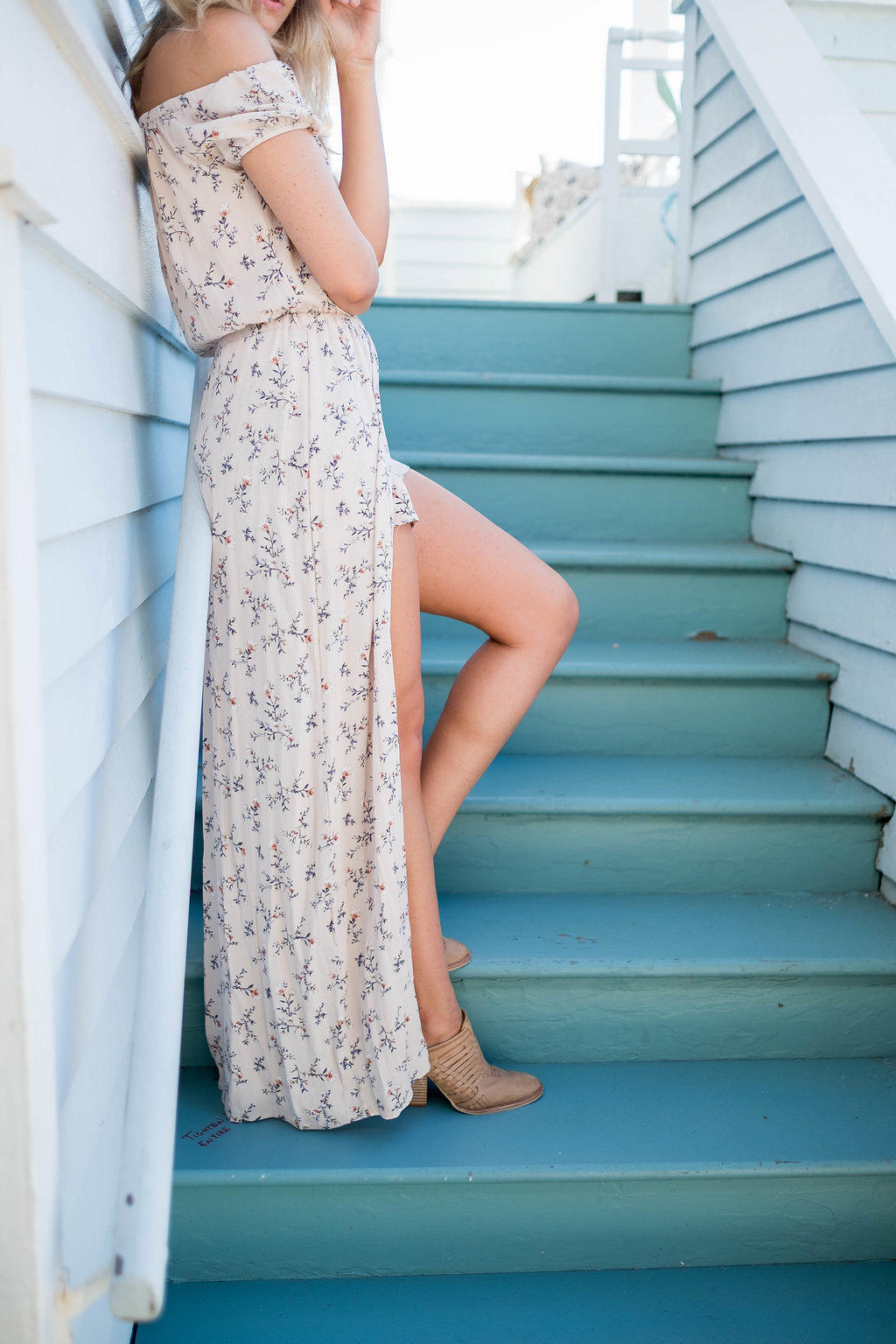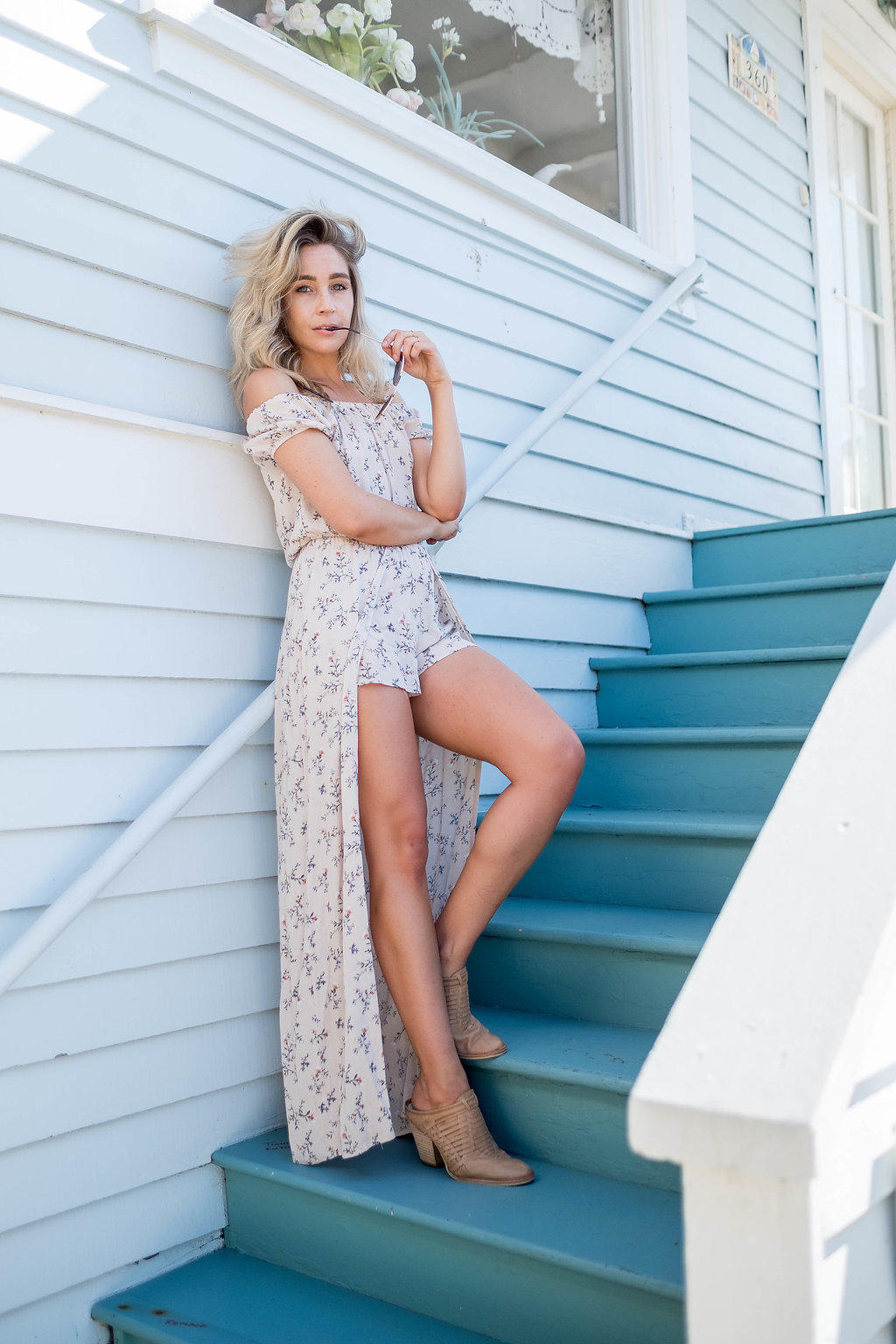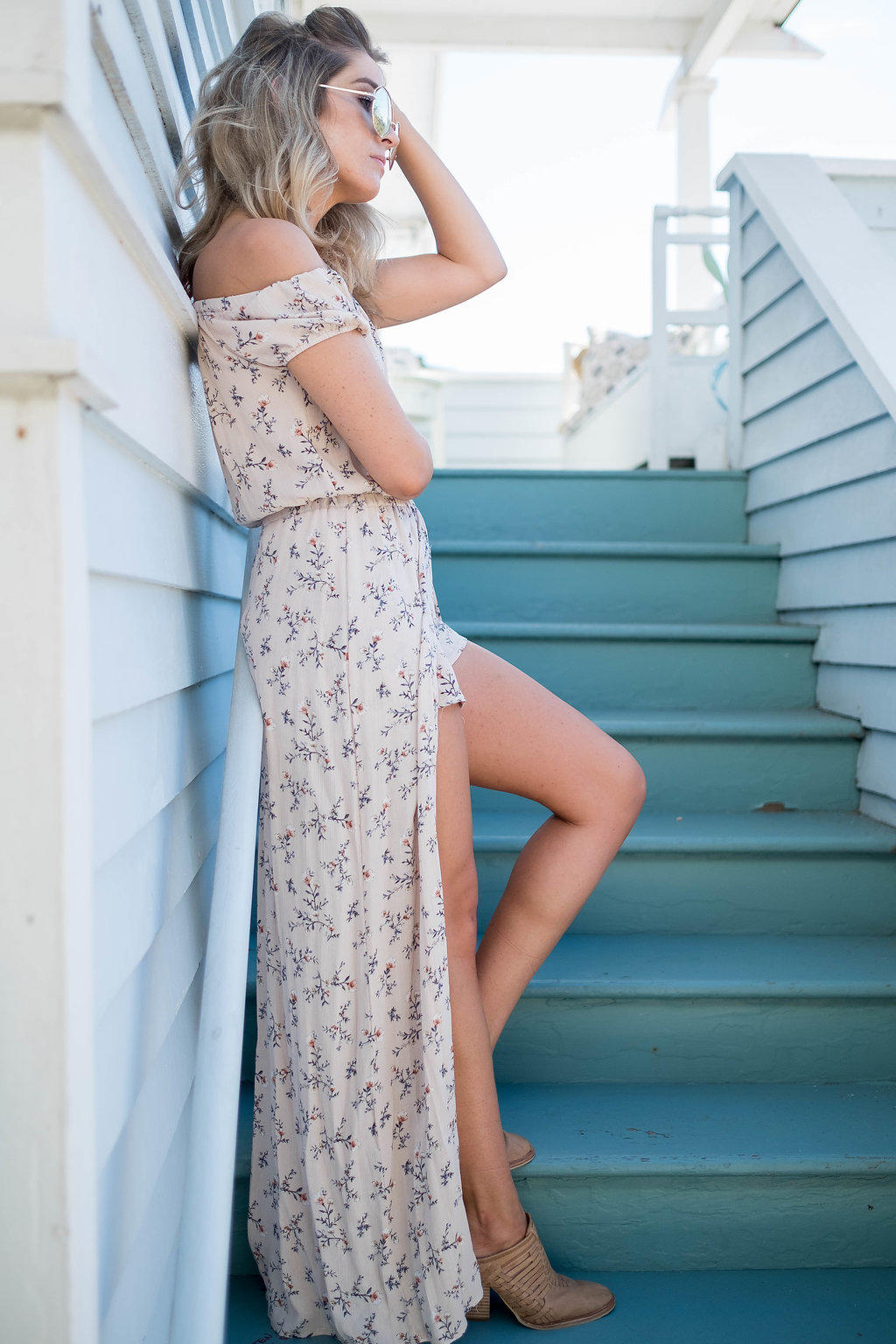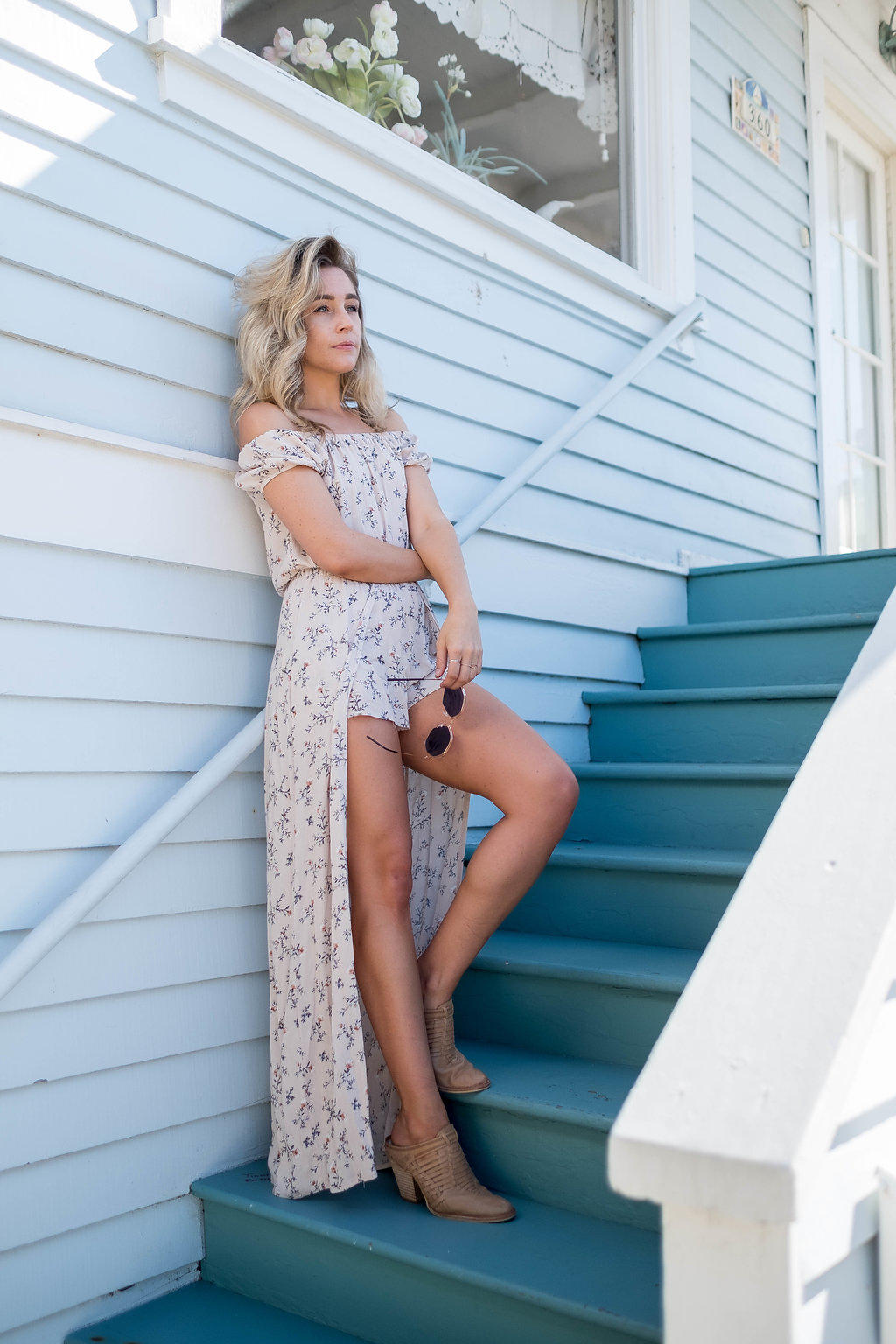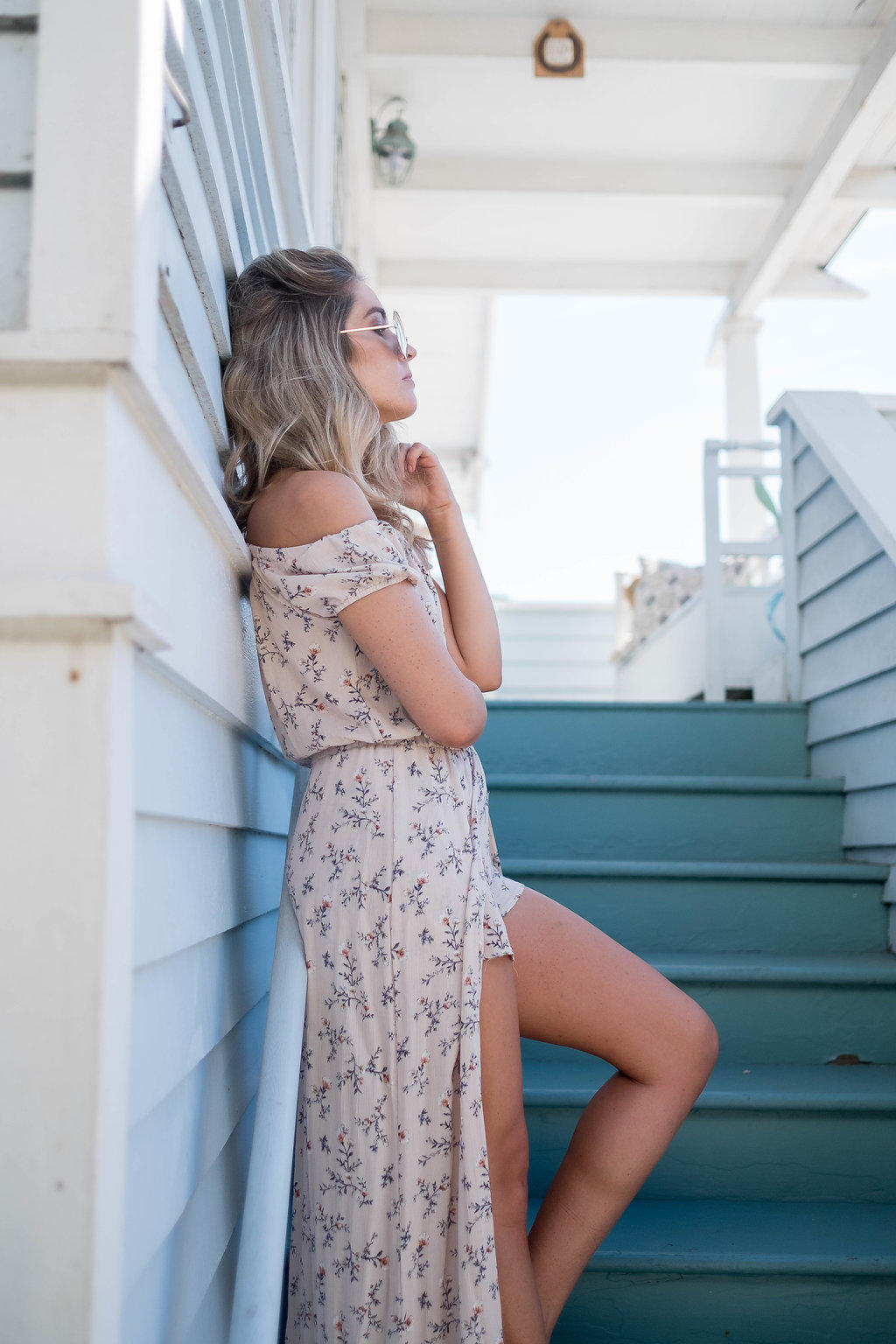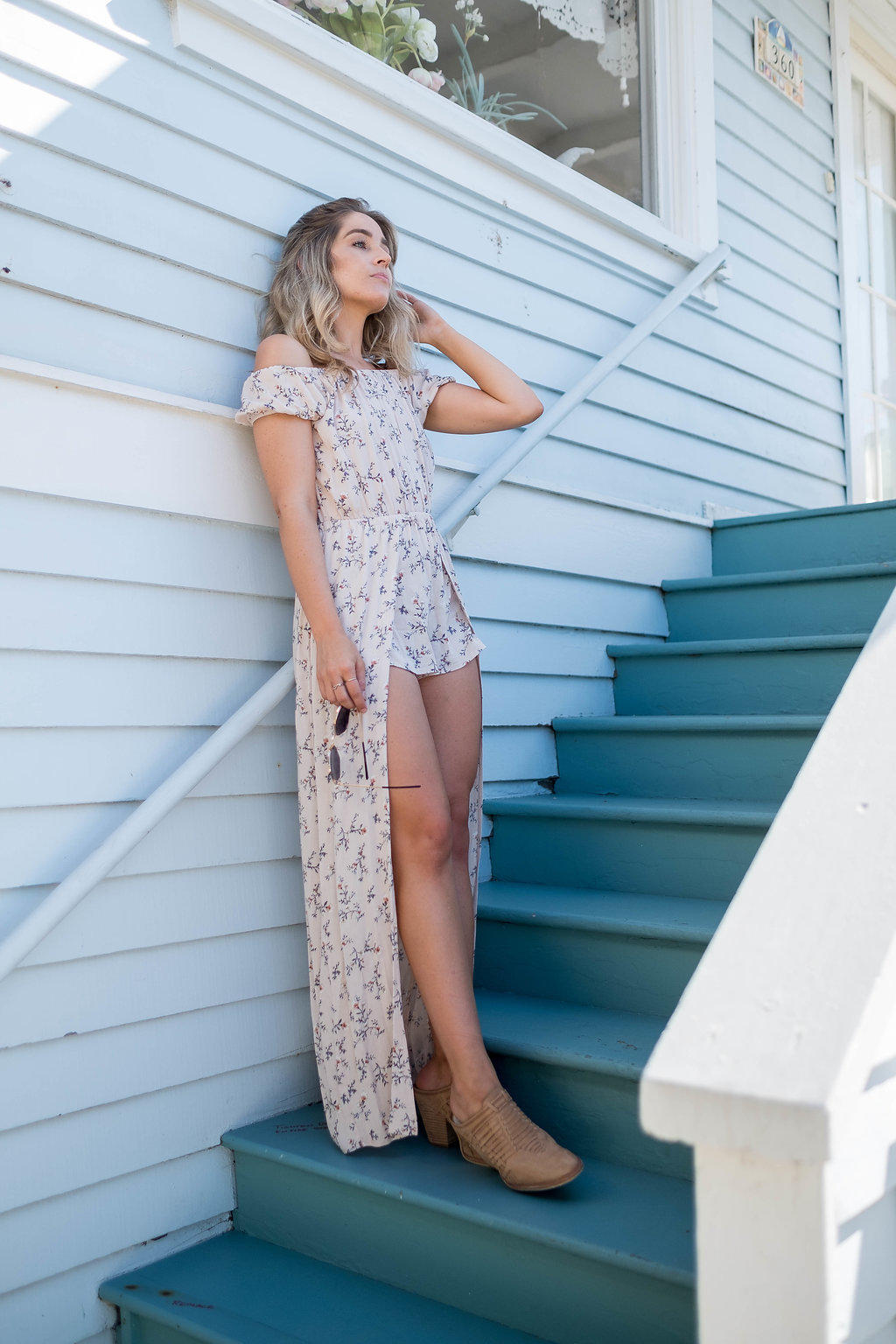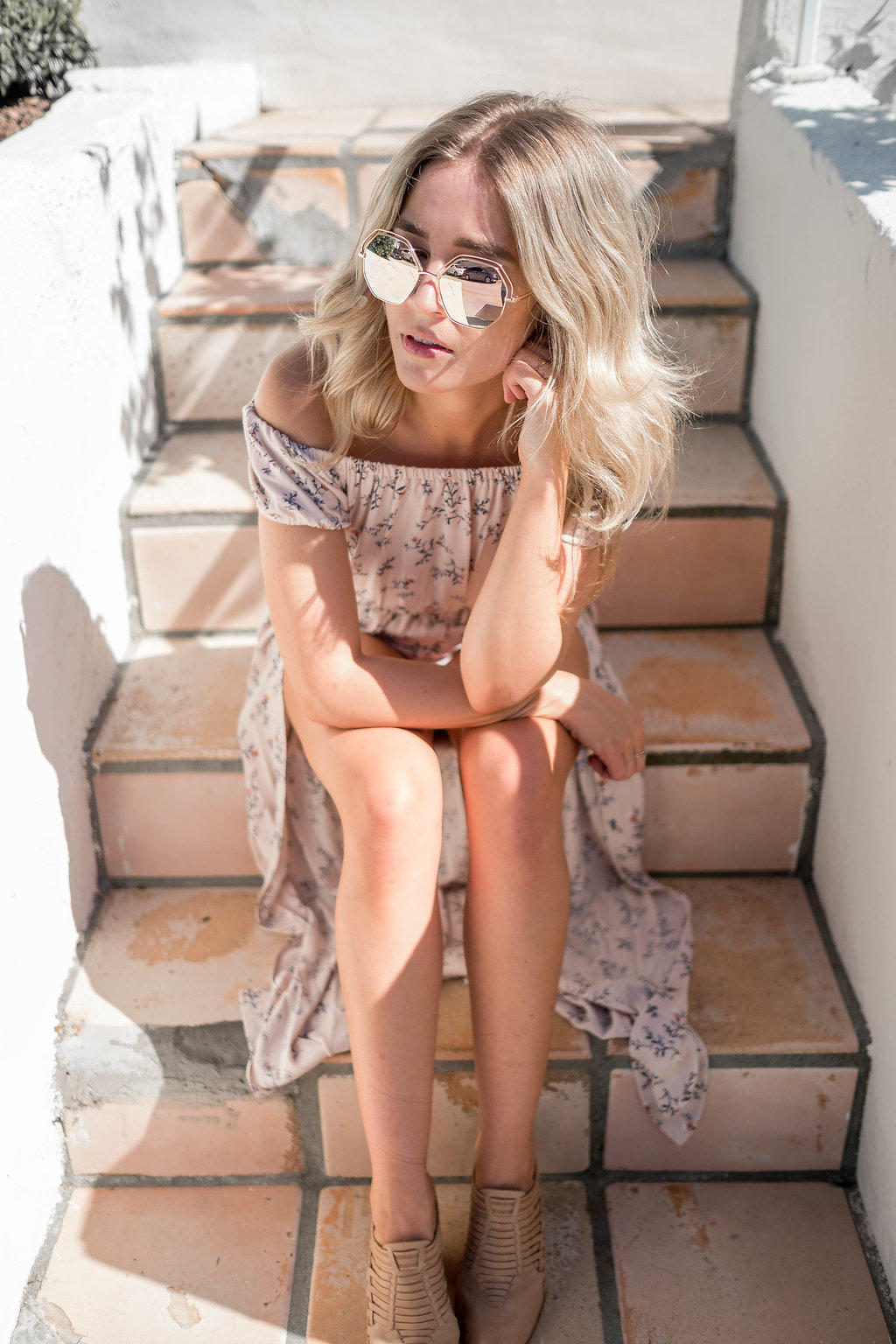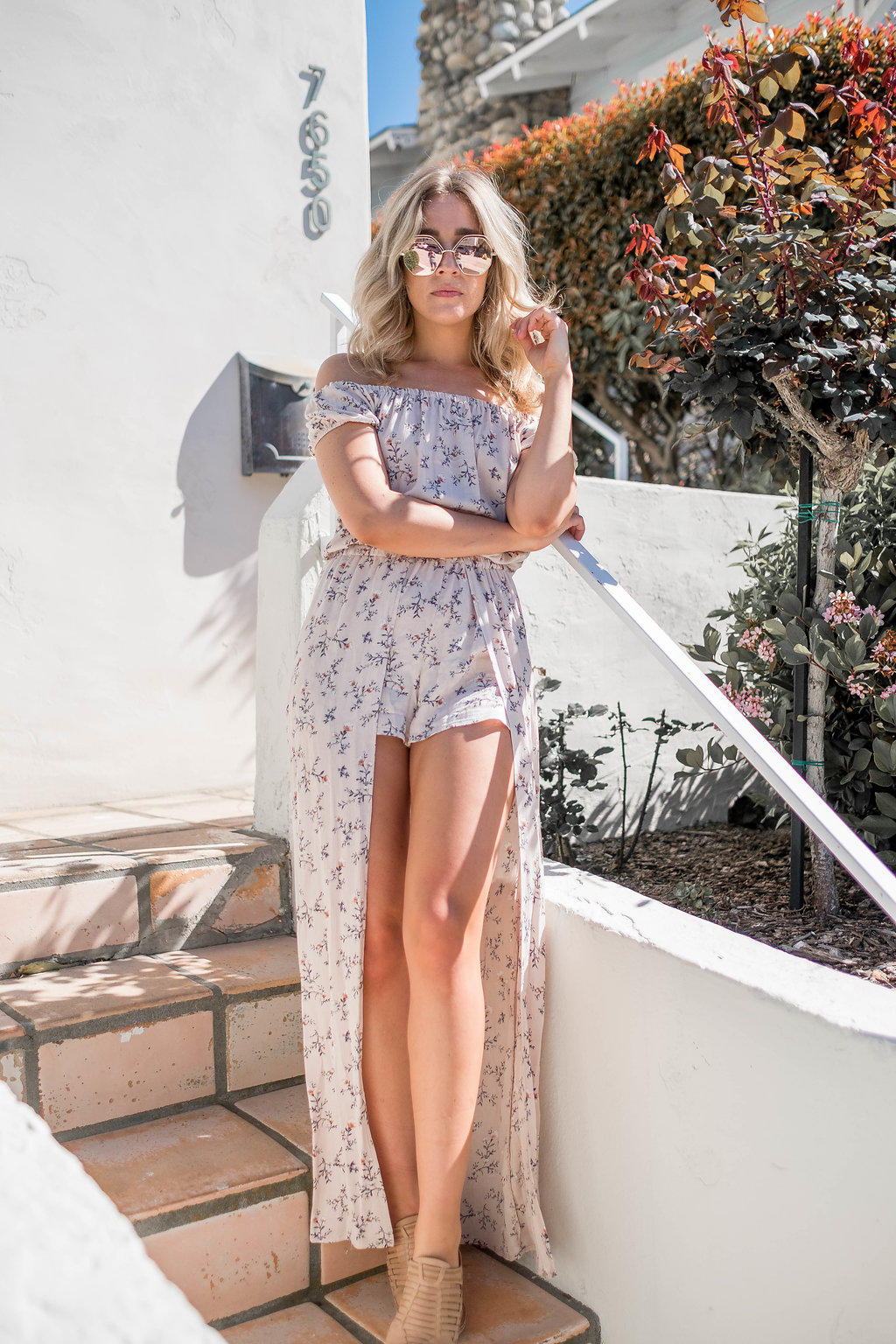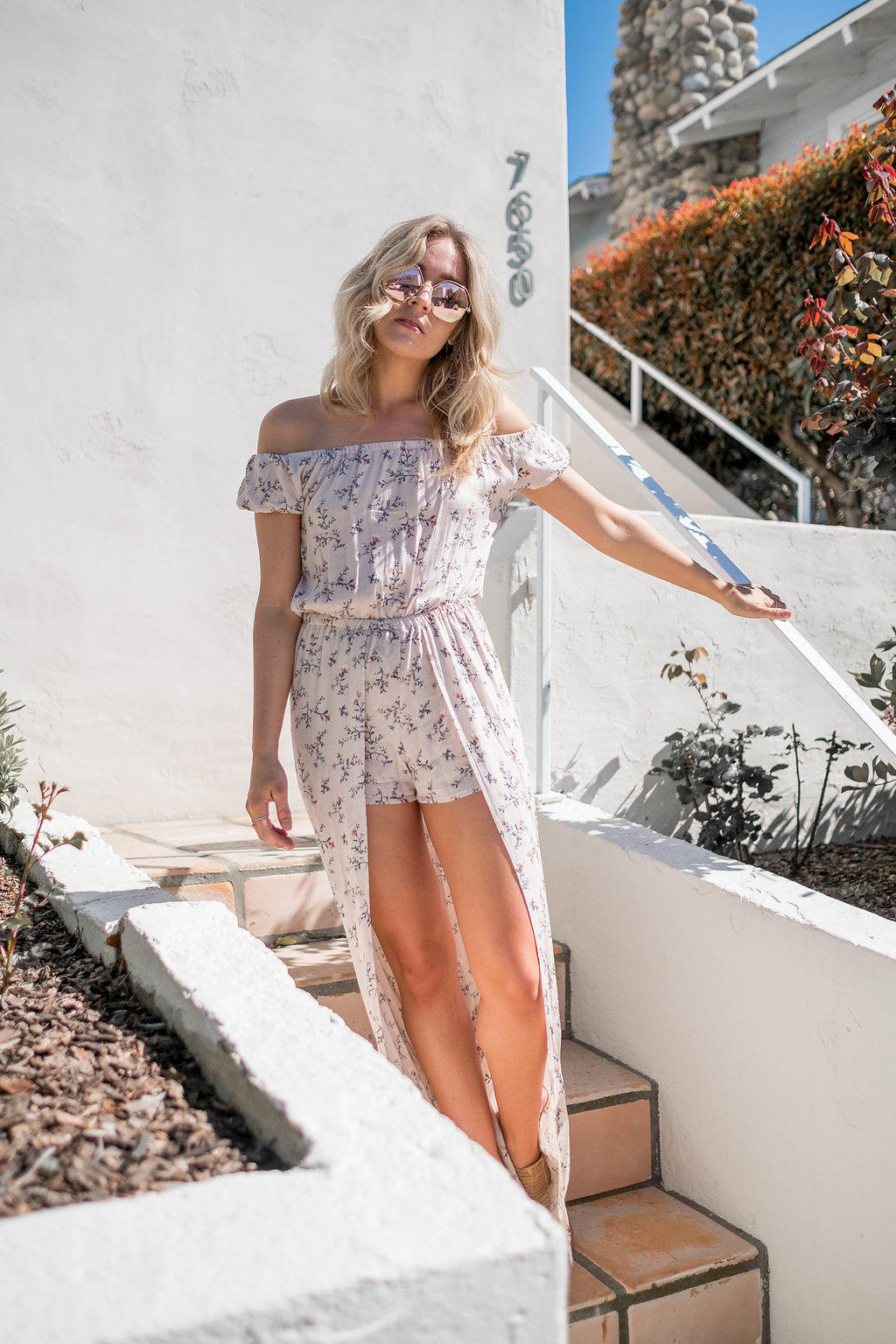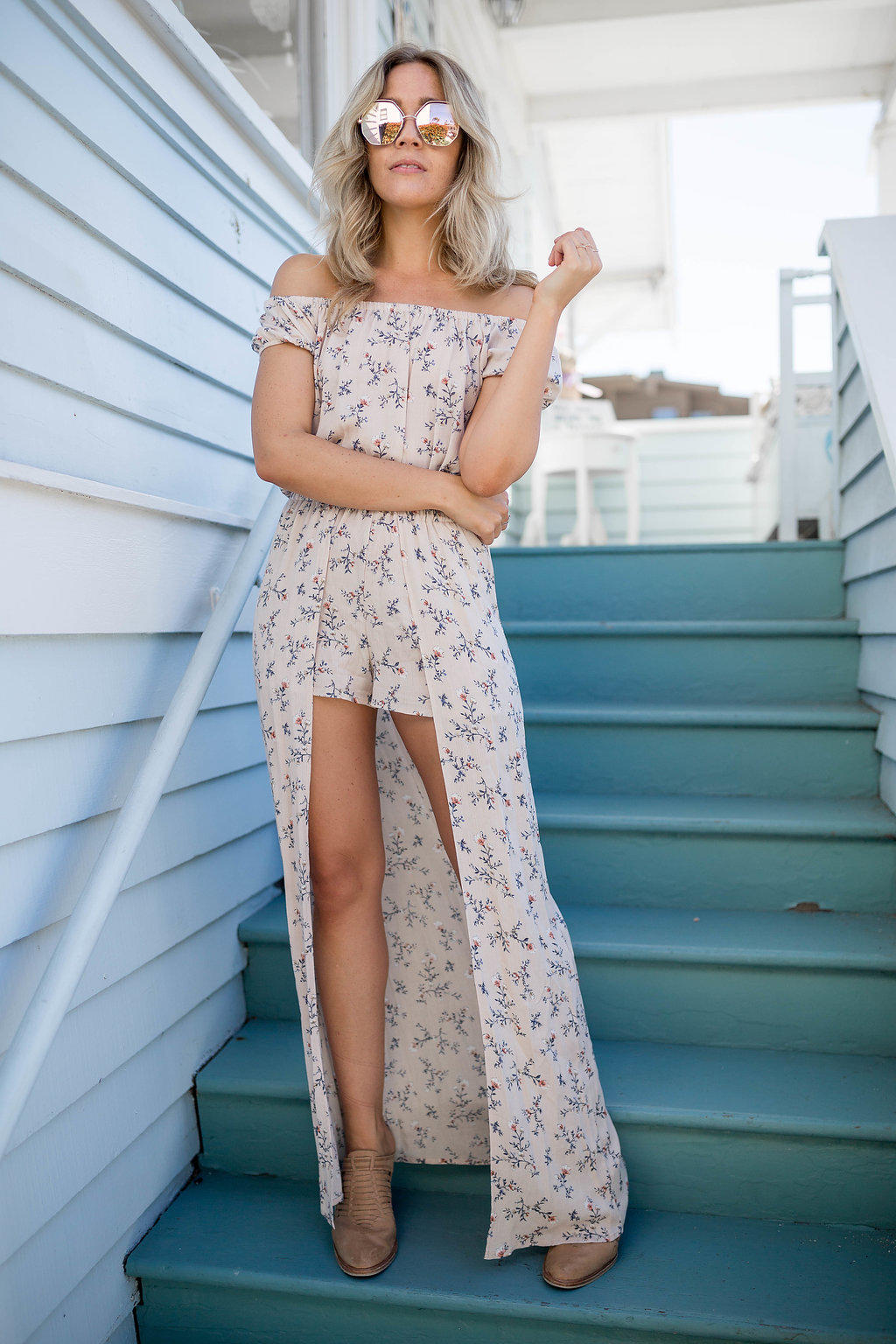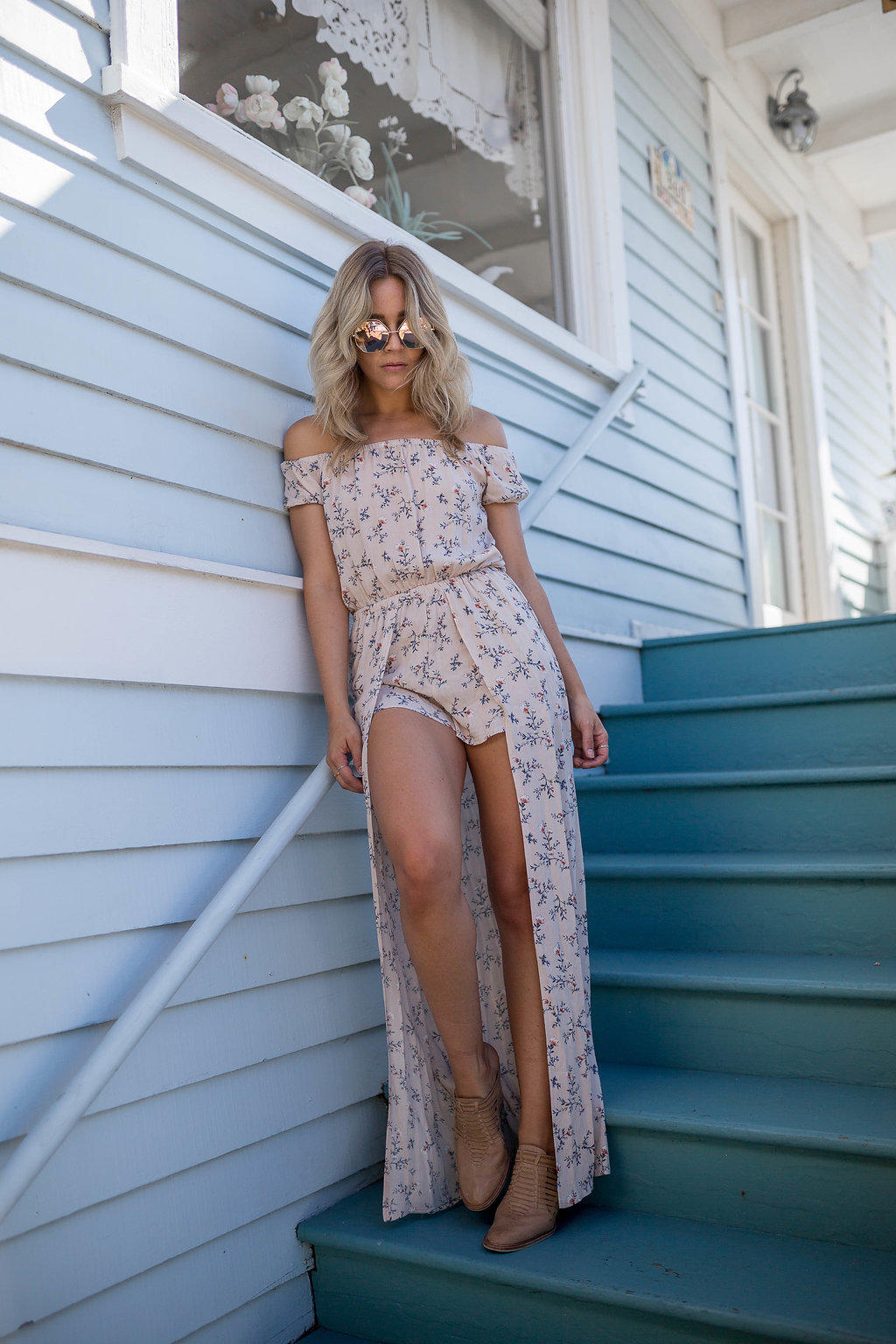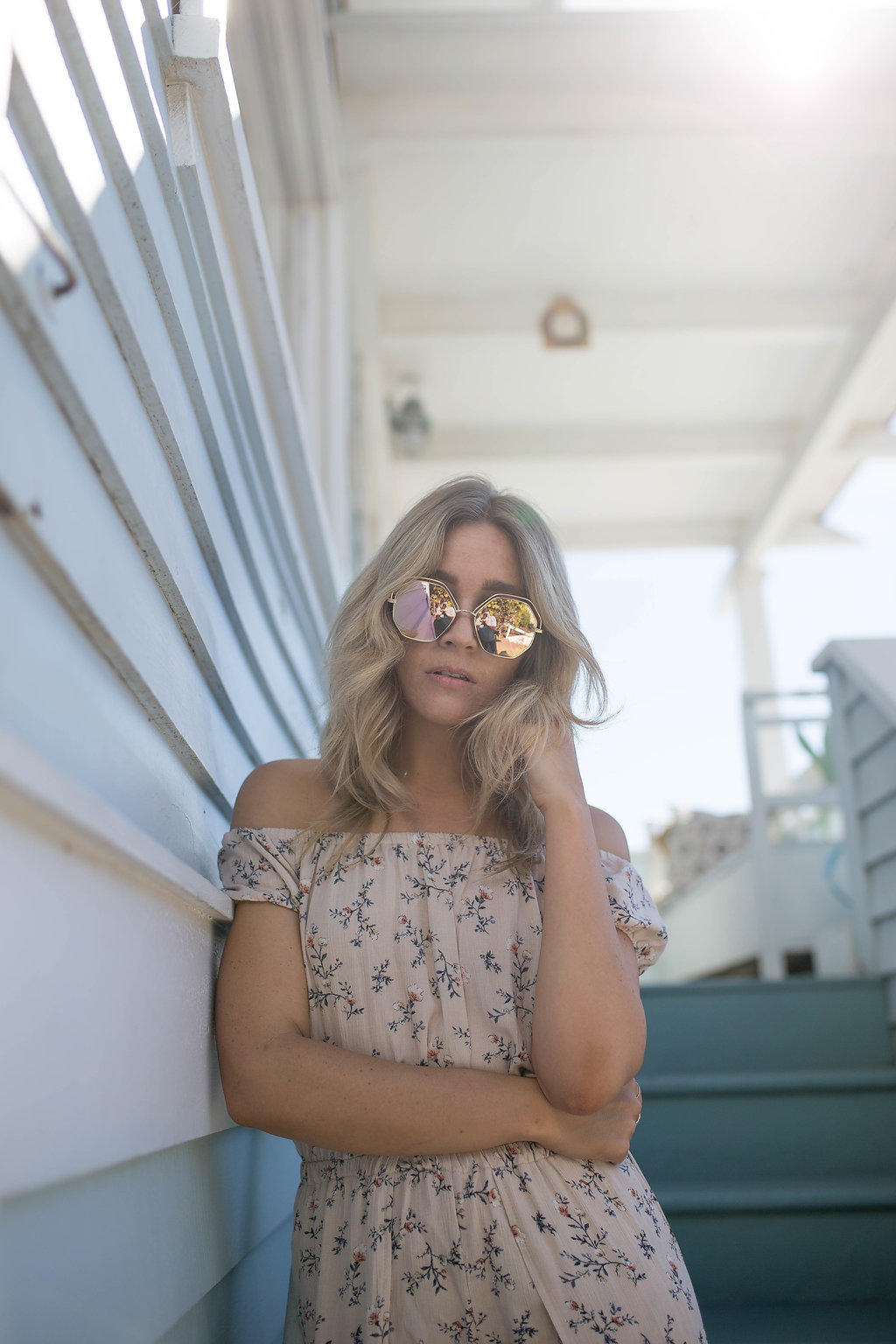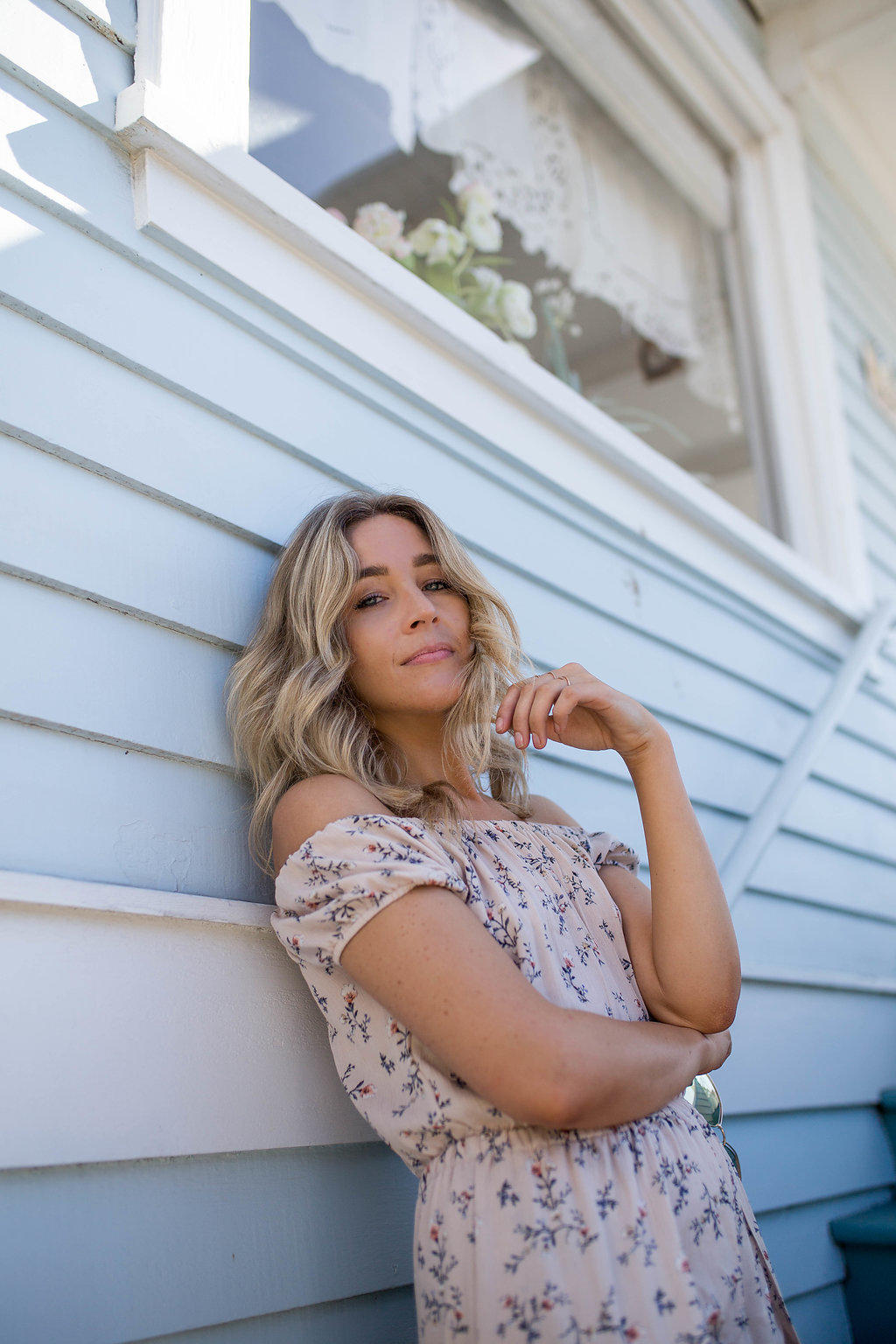 Maxi Romper, c/o Tilly's | Sunglasses, c/o Tilly's