It's Wednesday and I still feel like I'm recovering from the weekend.
Coachella is no joke you guys. It was SO incredible to see all of the fashion trends that were dominating the festival – but my body is begging me to sleep for 3 days straight just to make up for it all.
I still think that Stagecoach gets my vote in regards to the music – but I will say that Coachella really is the place to show off your most eccentric outfits.
It was so much fun to dress up, and I really did enjoy discovering some new people I'd never heard of before!
I'm podcasting all about it tonight with Hannah, so lookout for that one! In the mean time, listen to the episodes we have live right now on iTunes!
Back to reality, back to blog posts.
Now that Coachella has come and gone, my brain can finally focus on SUMMER.
In today's post I'm just going to bombard you with 1000 photos of me in this striped bodysuit, but it's because the scenery was WAY too beautiful to really narrow it down.
If you find yourself in San Diego, explore Windansea beach – it's gorrrrgeousssss. Scroll down to see for yourselves!
Also, if you like what you see, this striped bodysuit is under $20! Linked below and runs true to size 🙂
Happy Wednesday, loves!
xo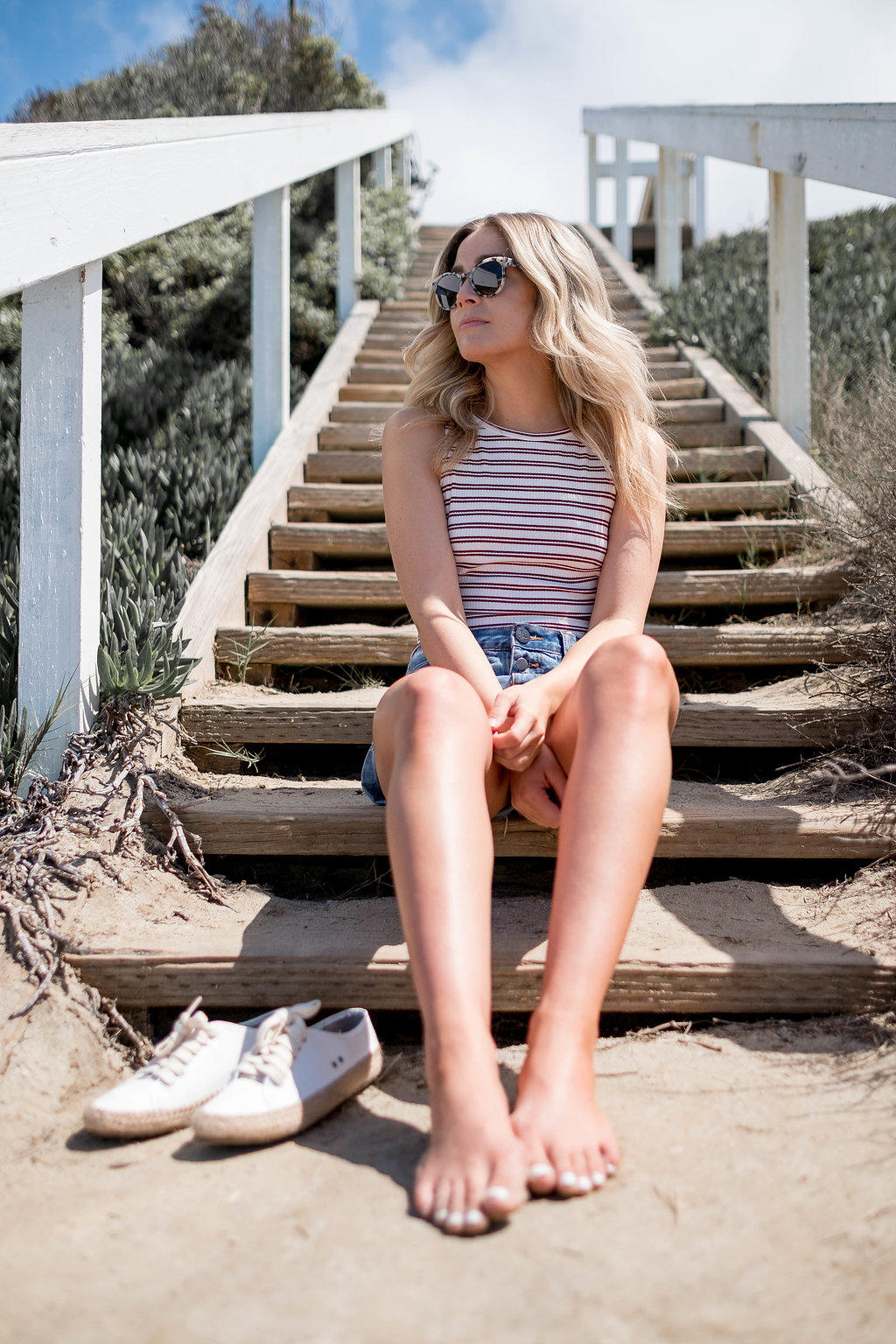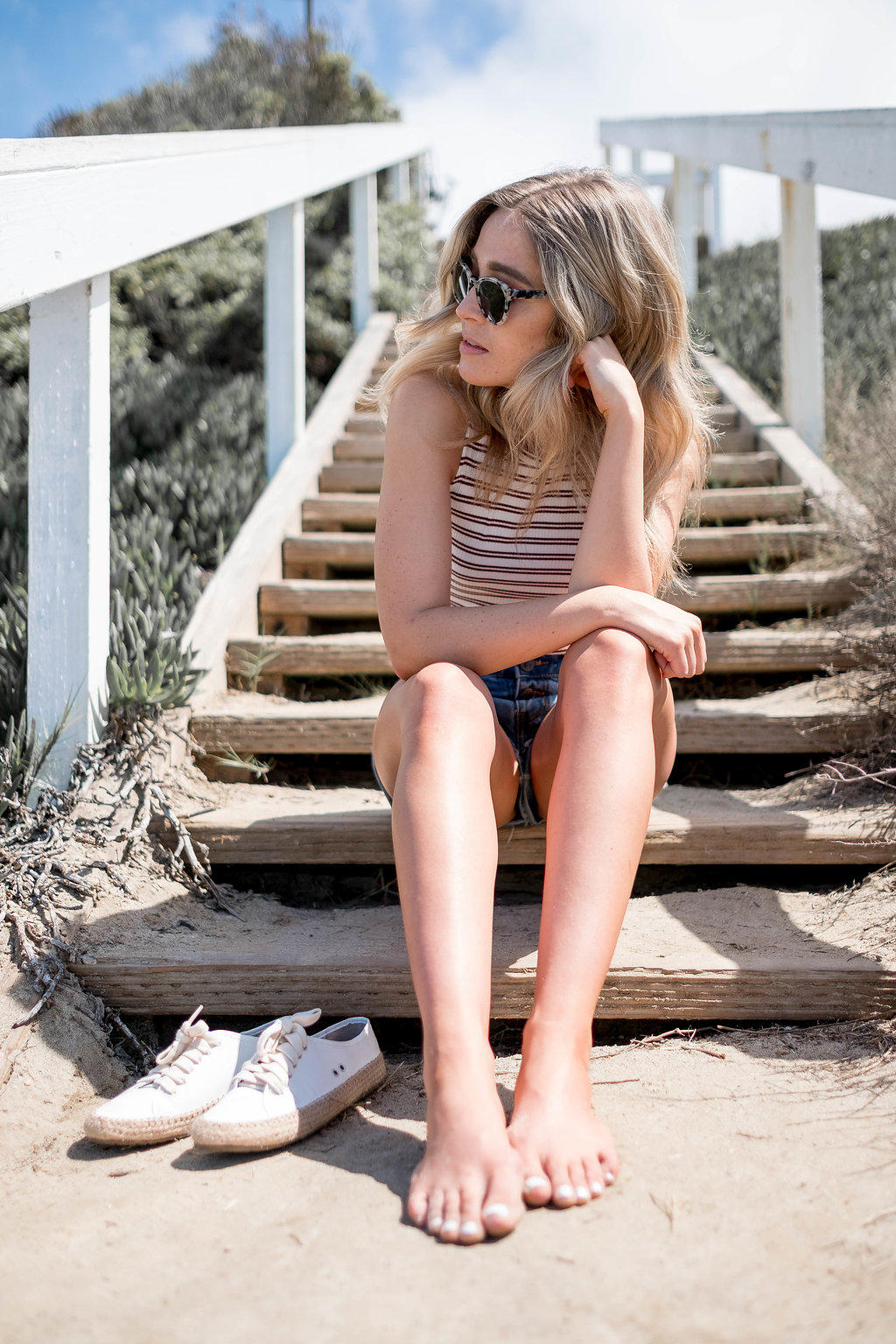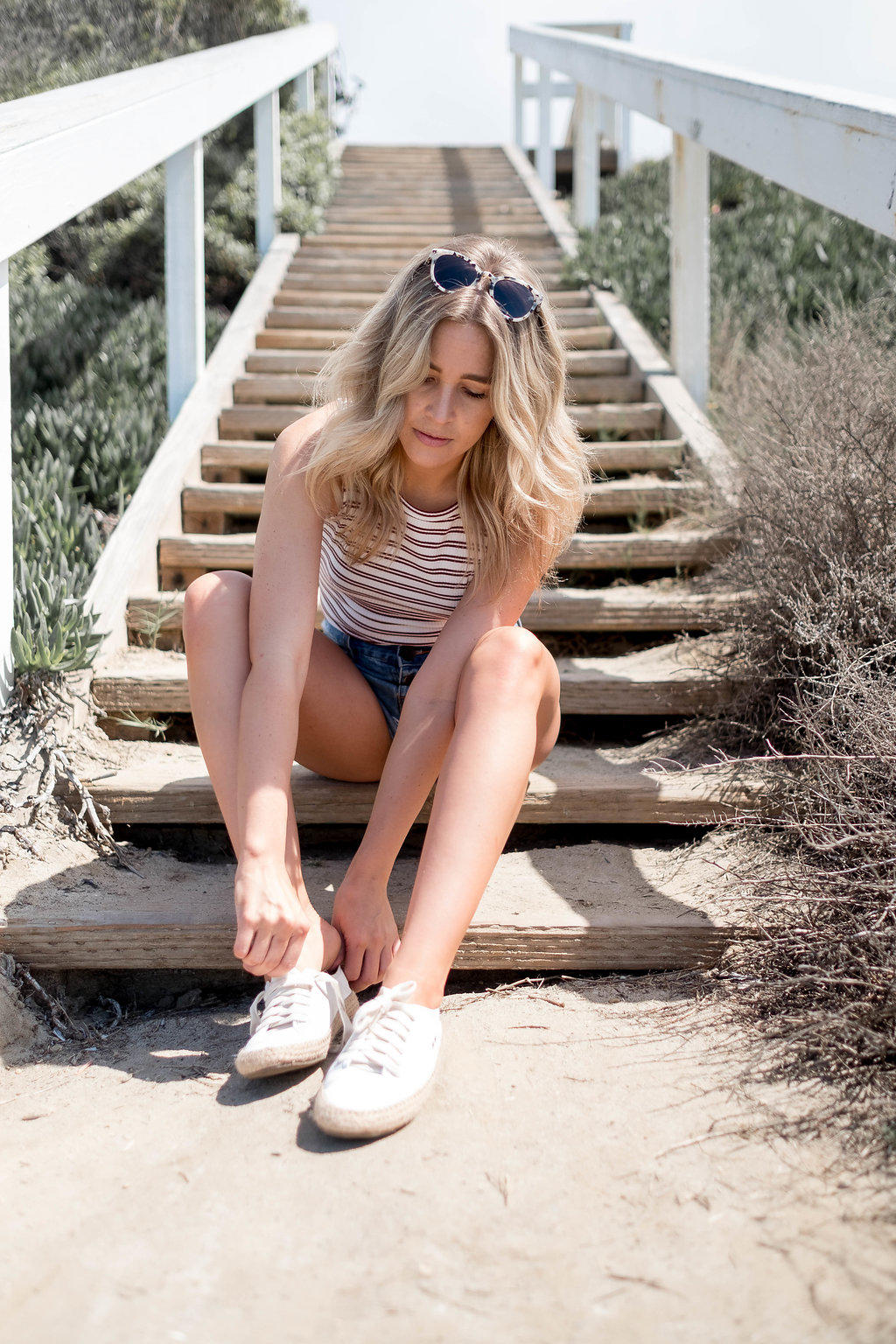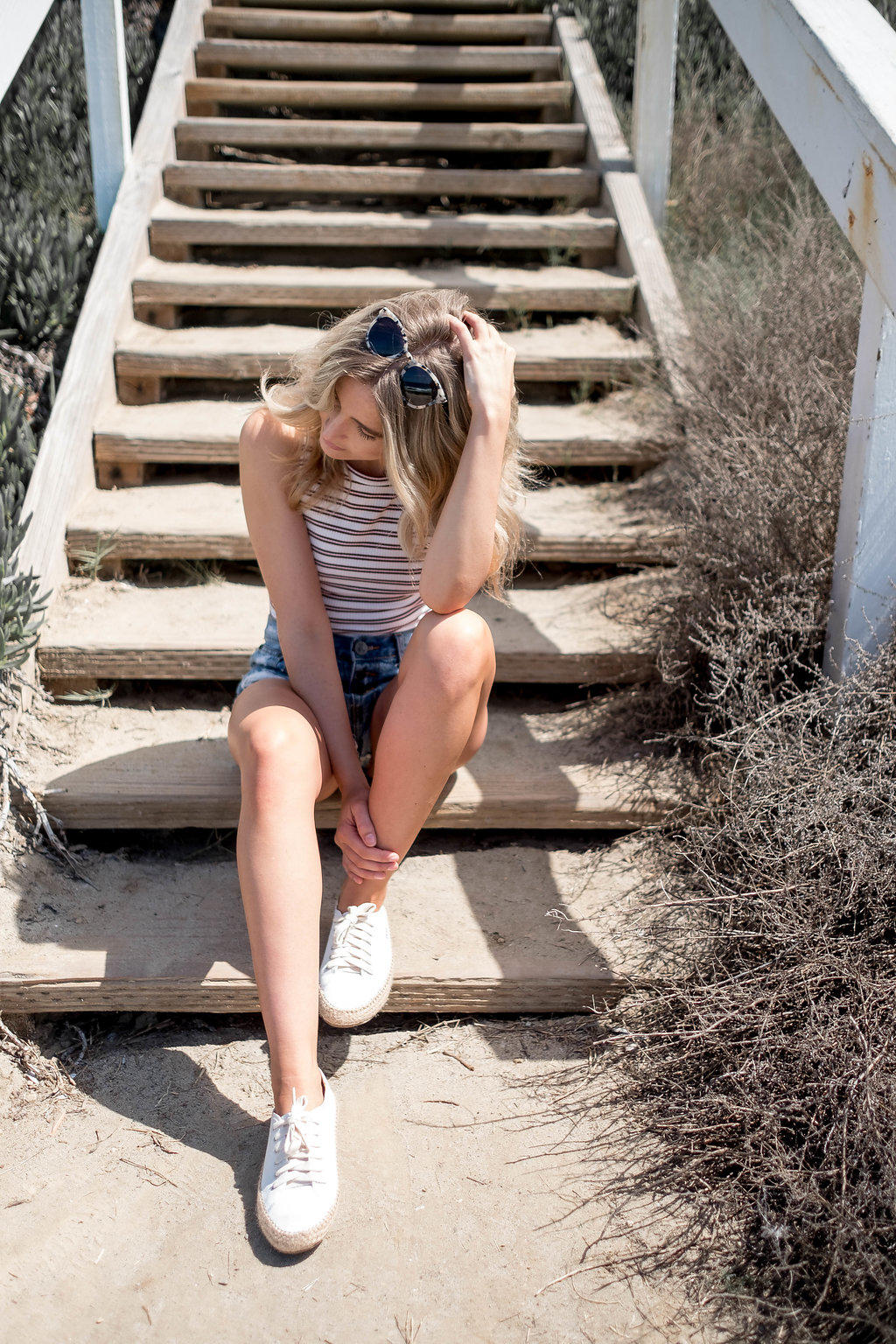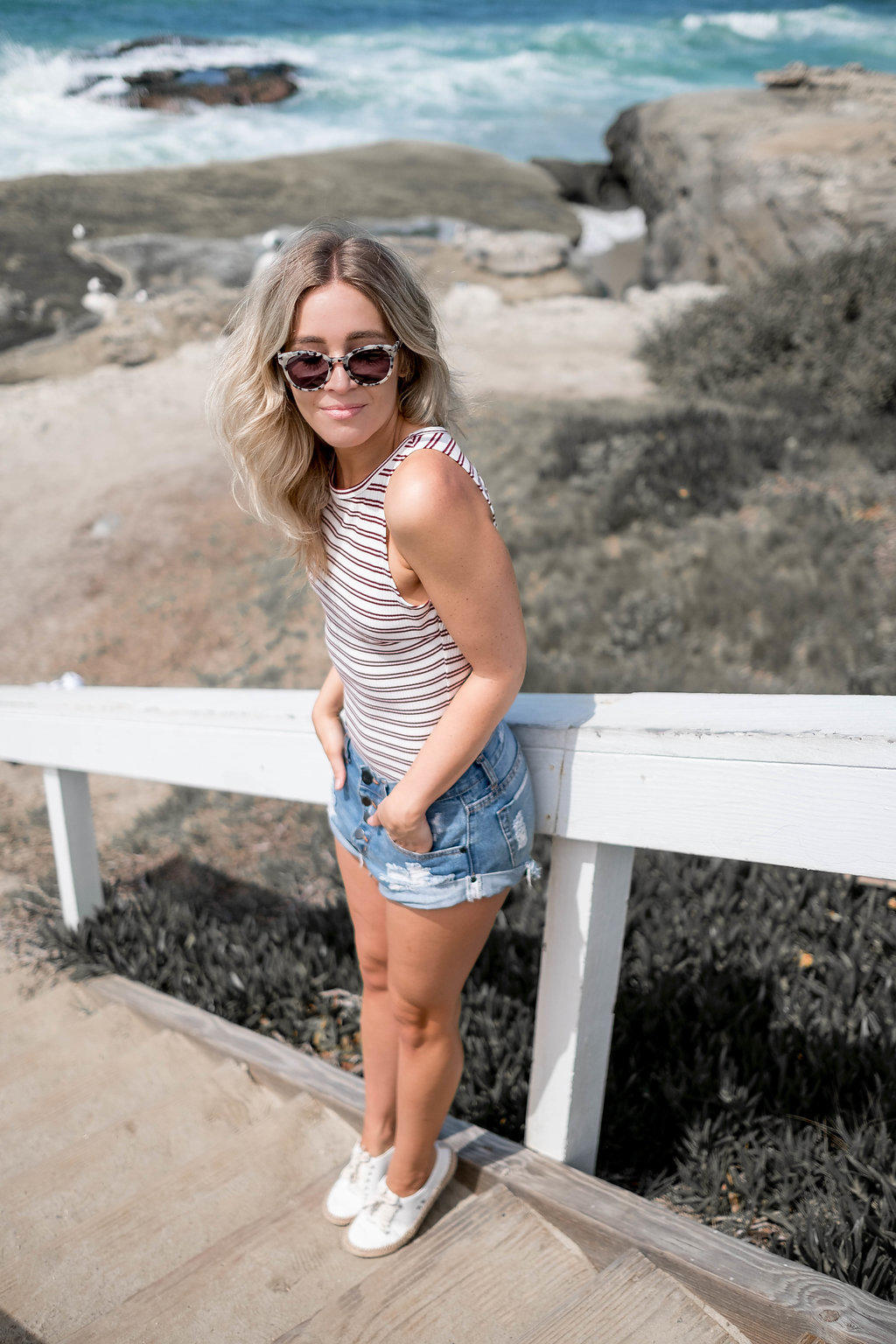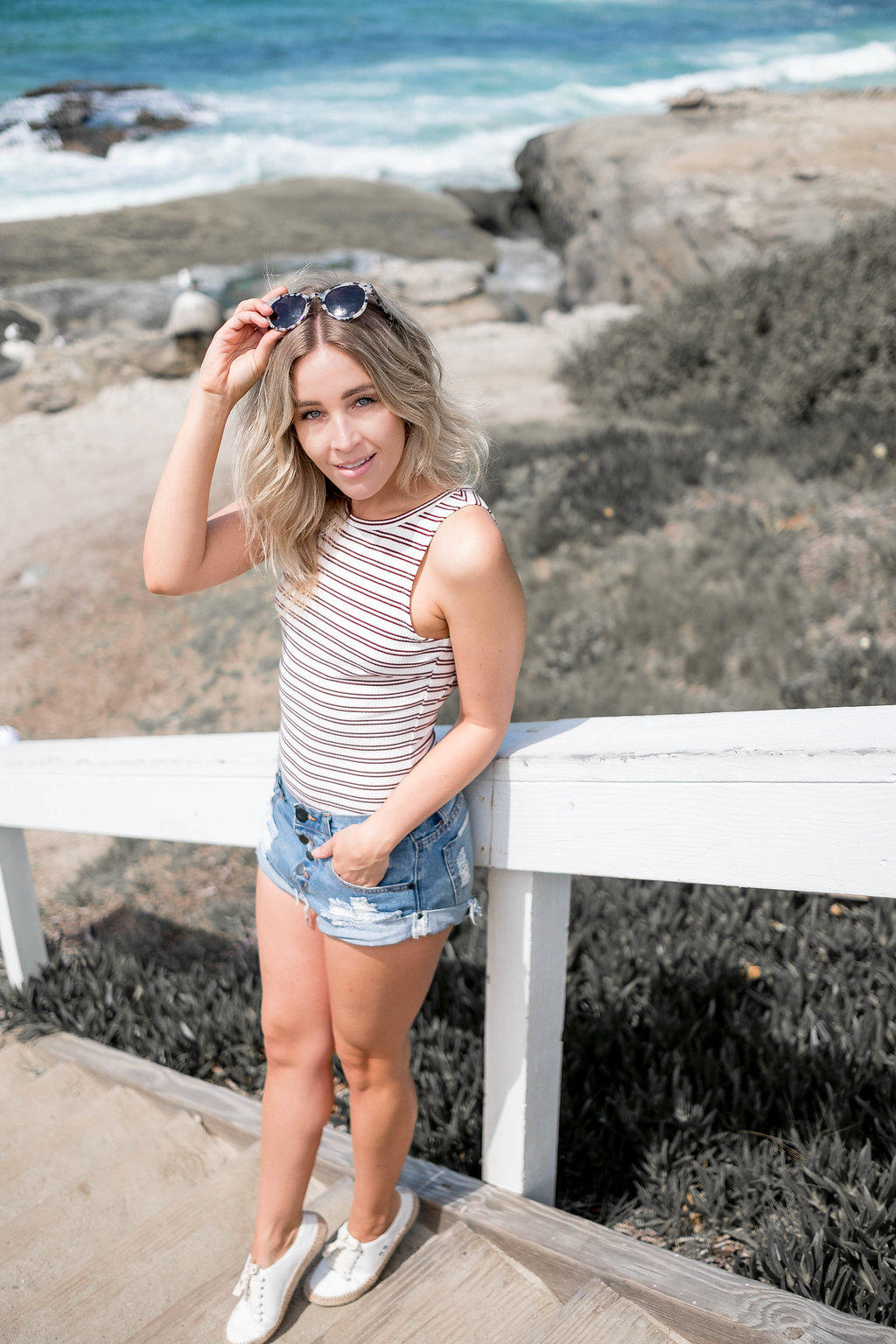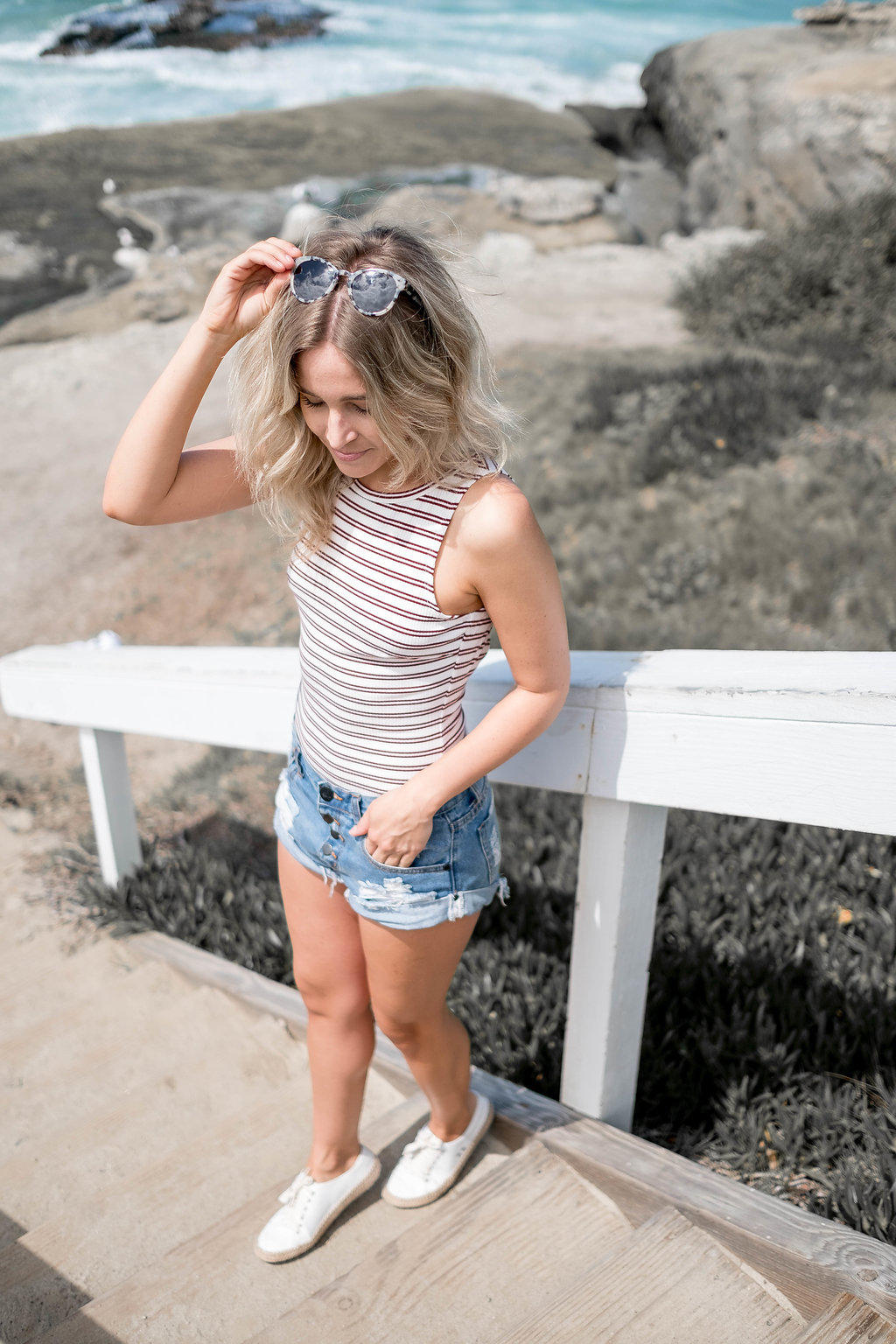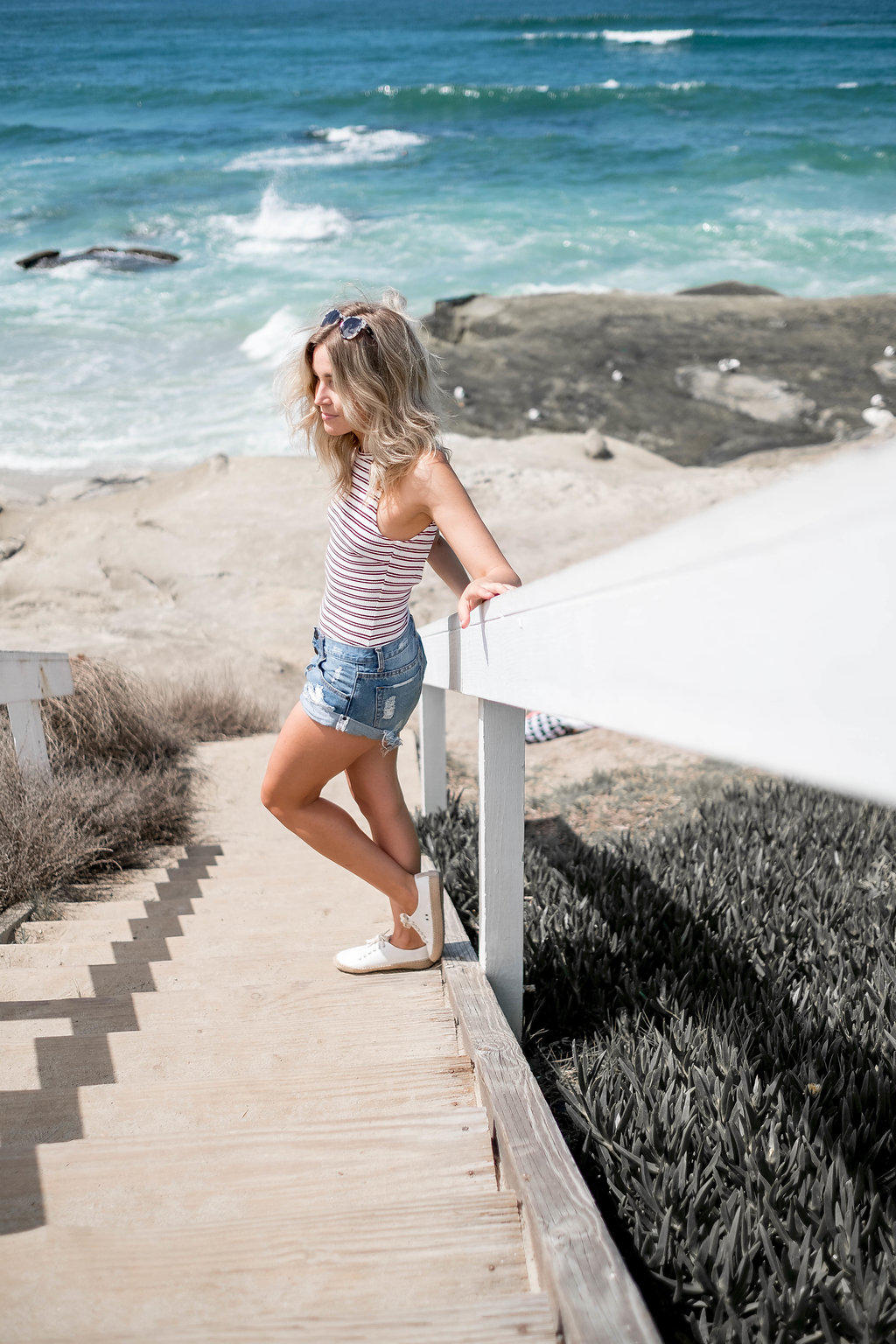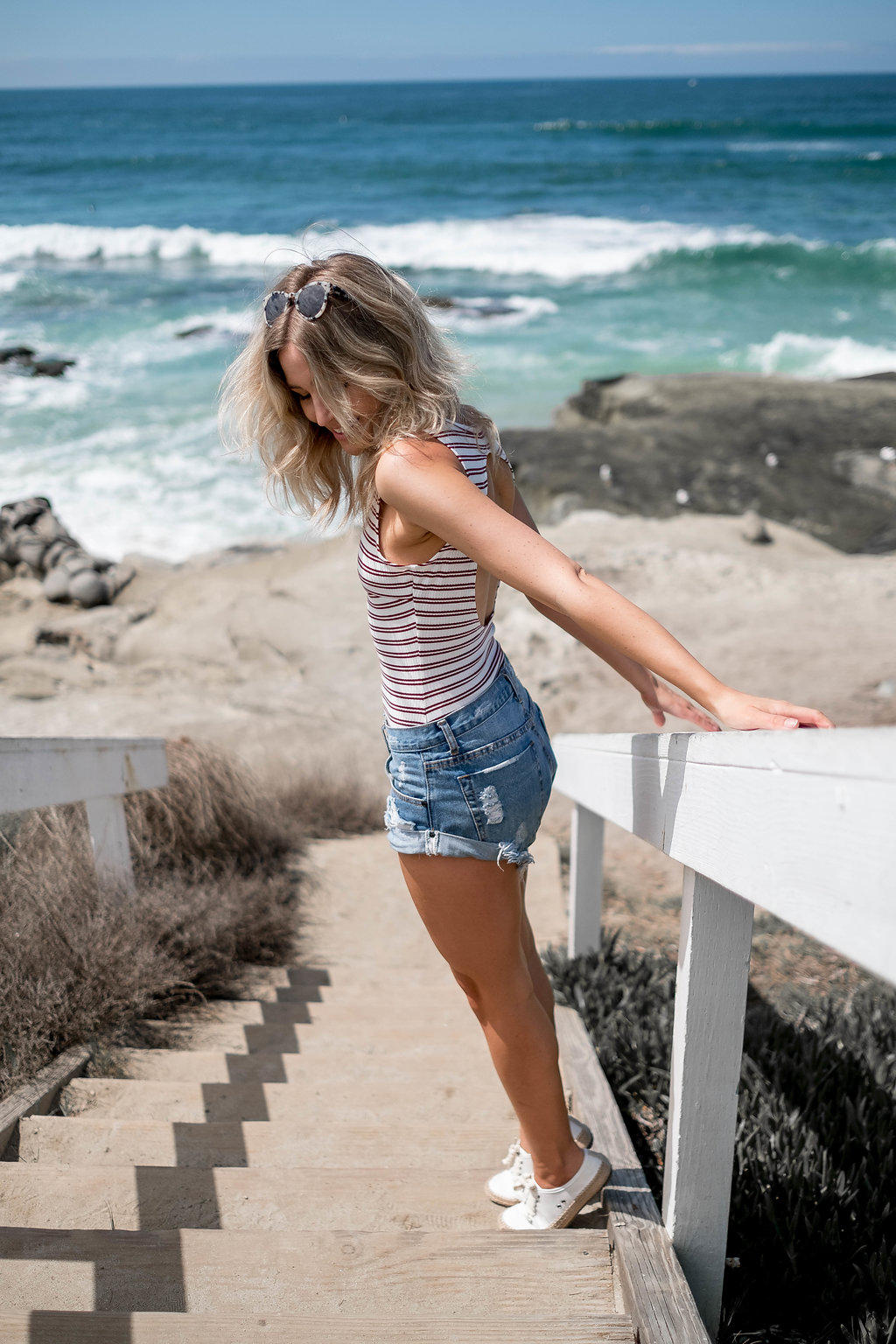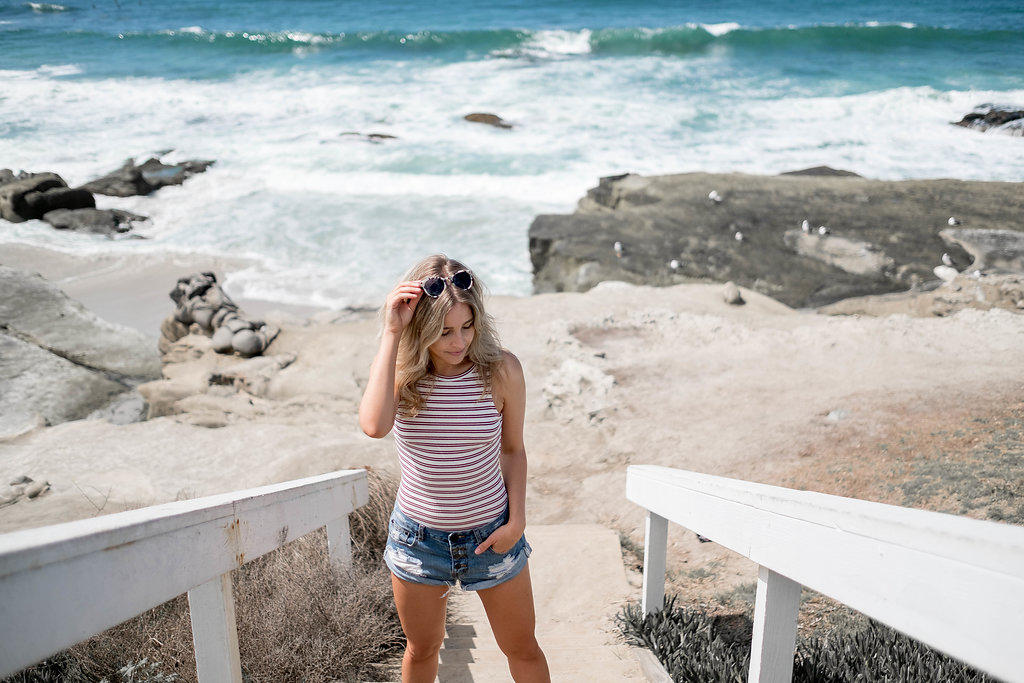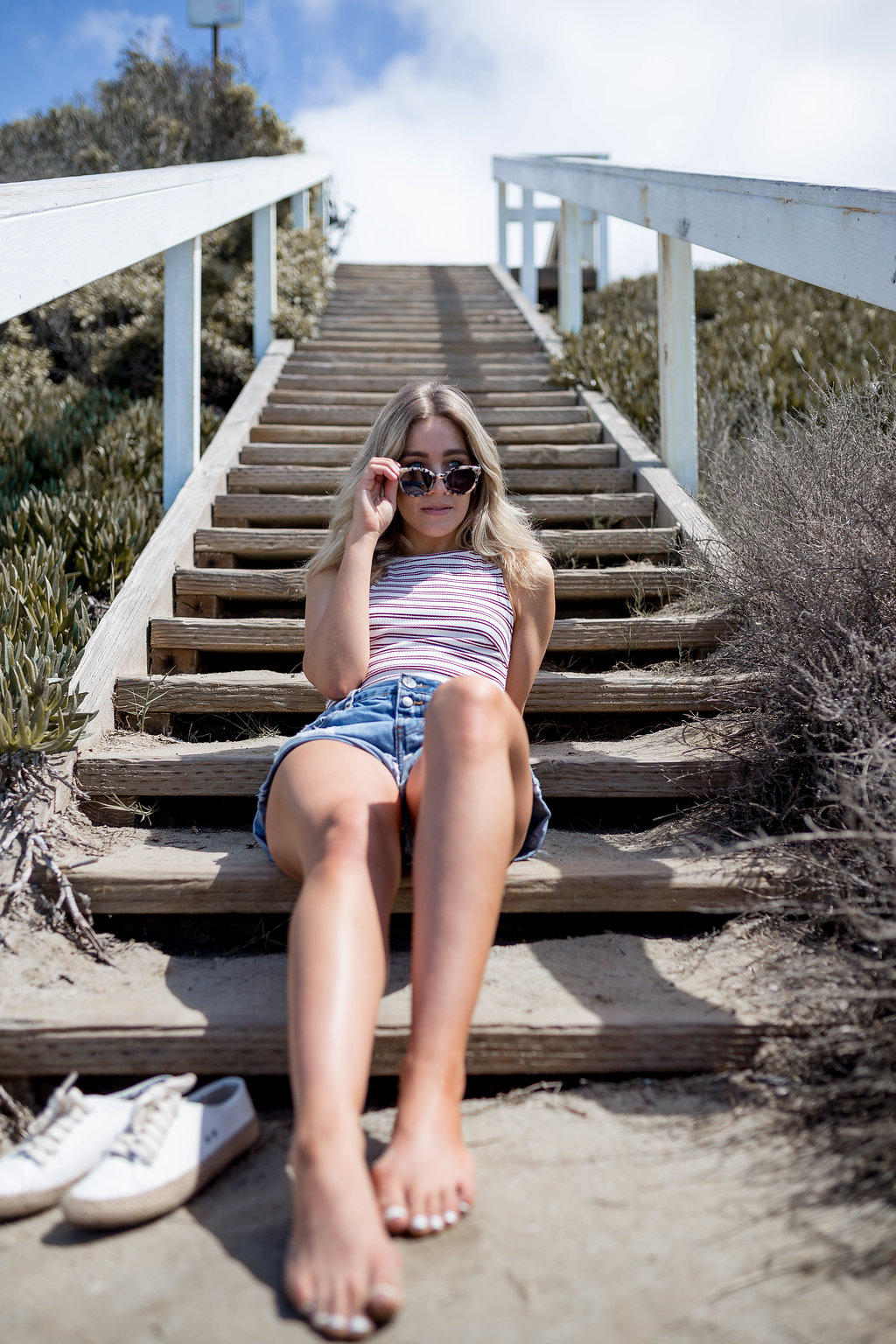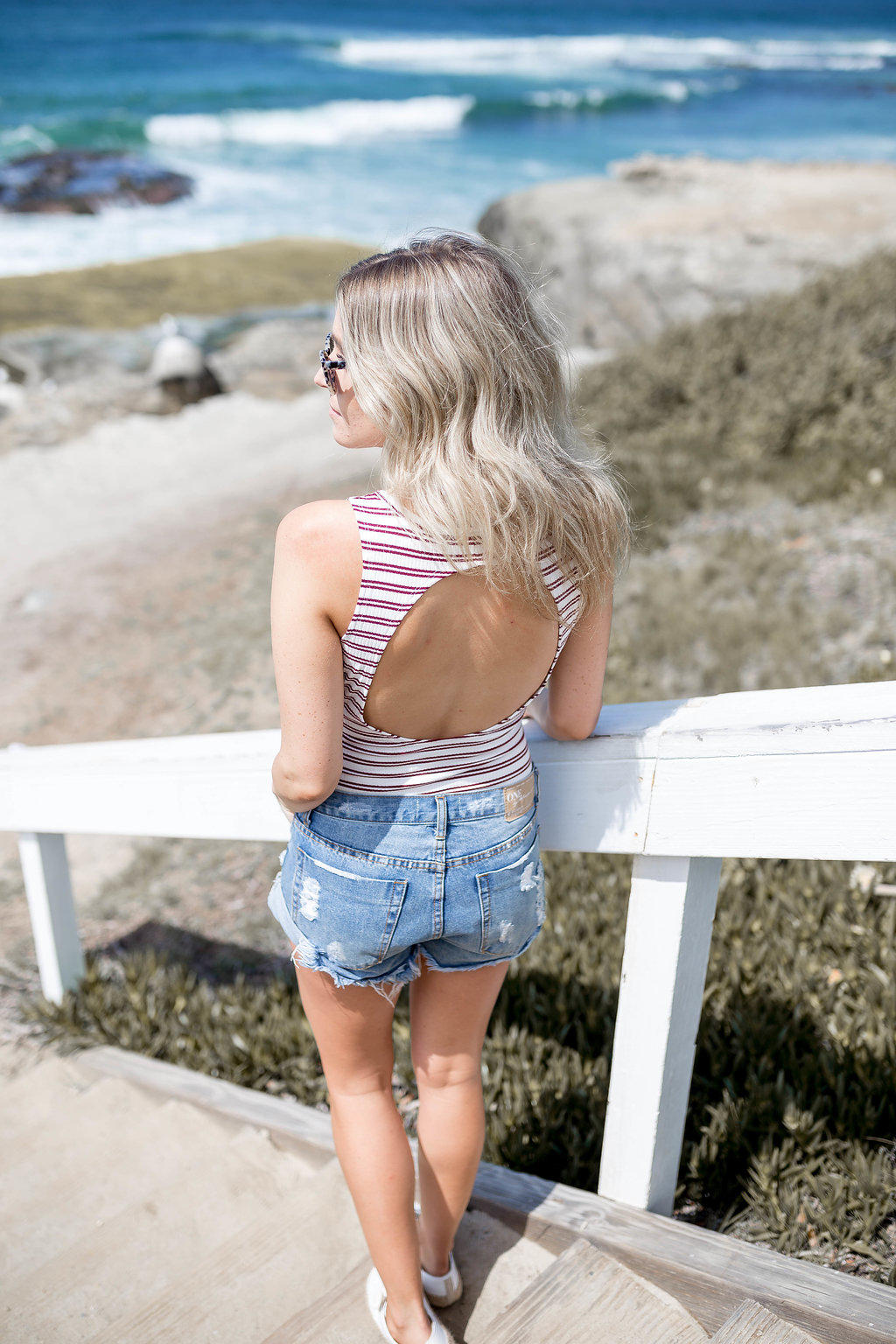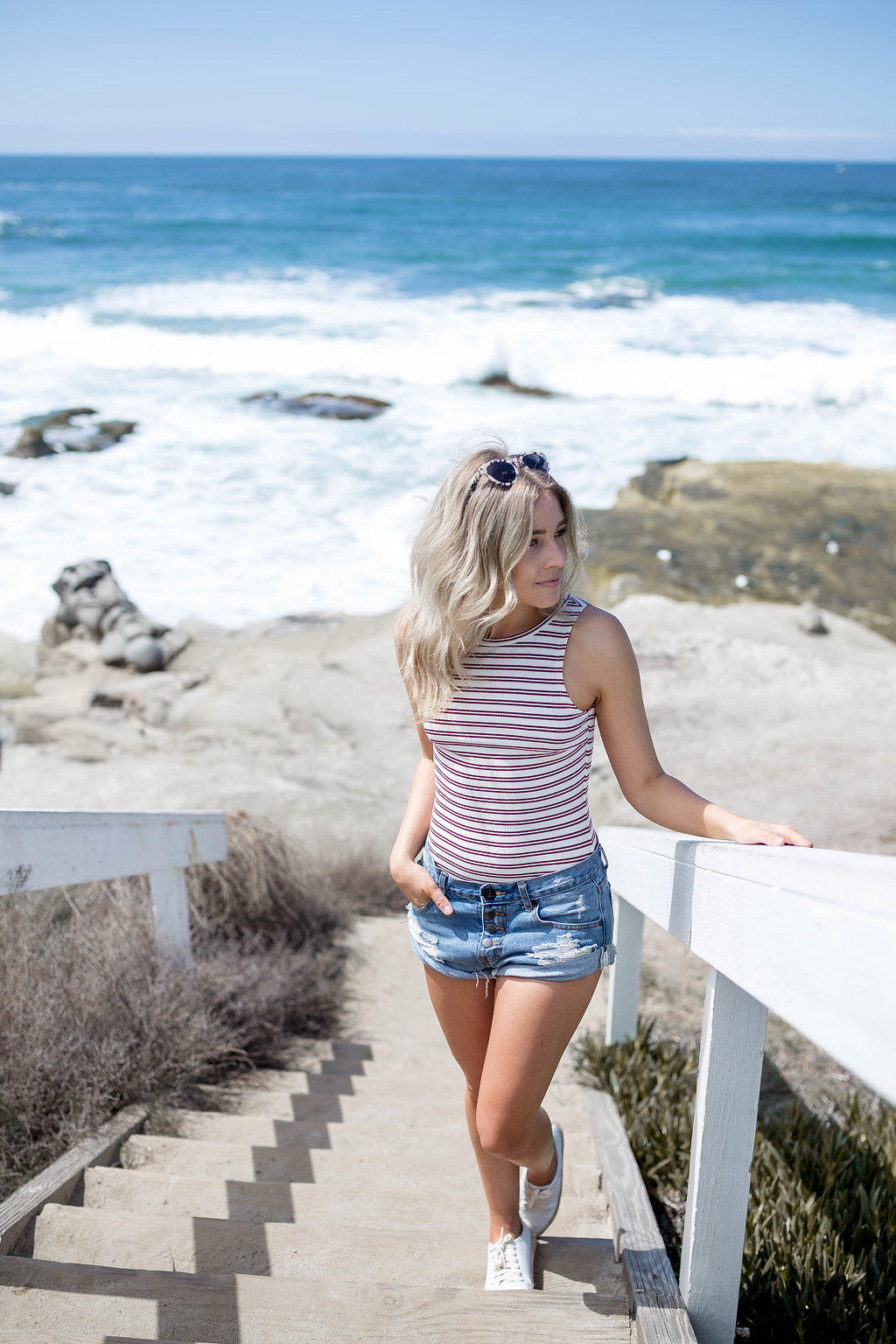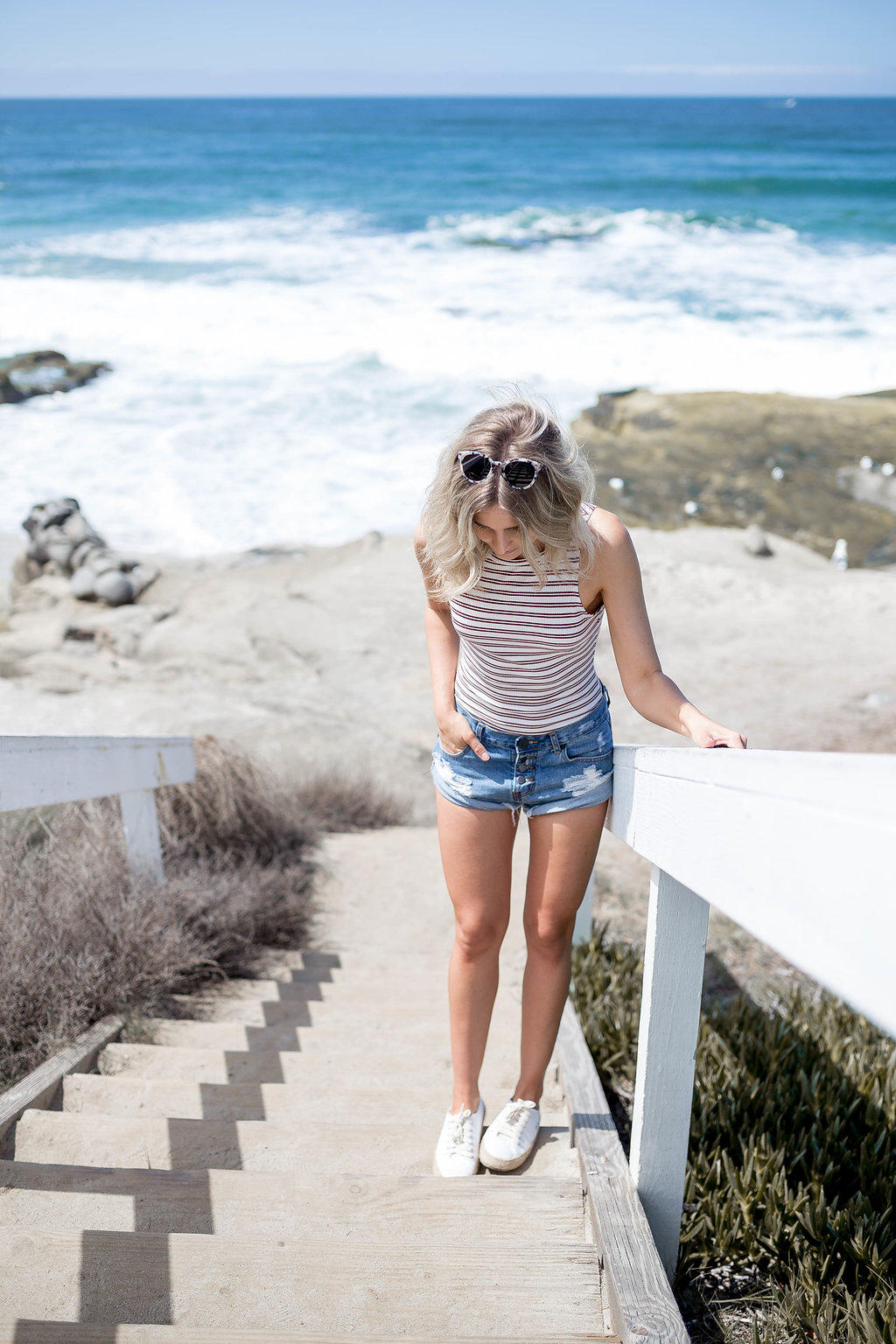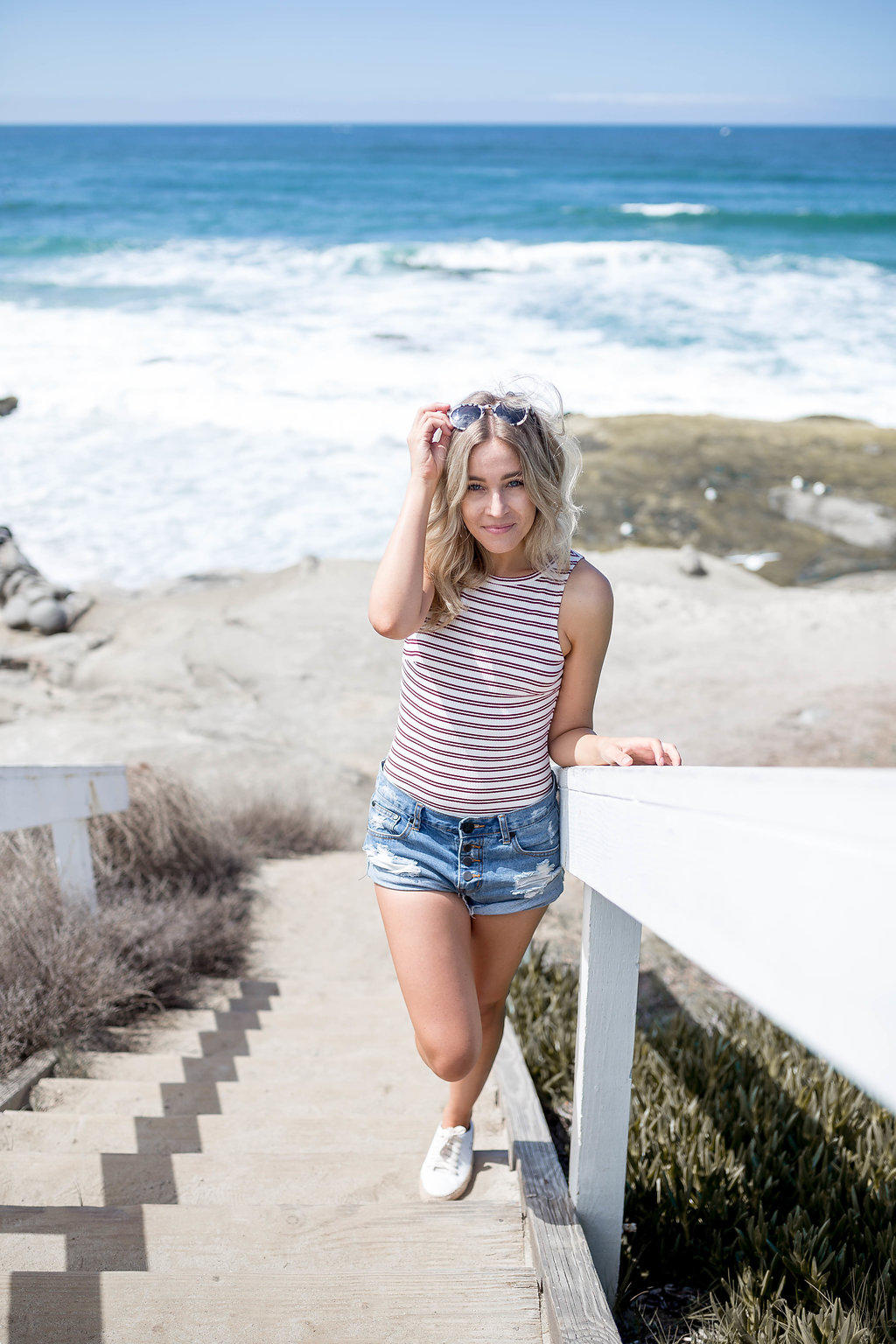 Bodysuit, c/o Windsor | Denim, Revolve | Shoes, c/o Emu Australia
Photography by Clinetography