I can't believe it's finally here!
I'm leaving for Coachella tomorrow BRIGHT and early.
I'm SO excited to see what it's all about, see a ton of incredible performers, and spend time with some of my best friends.
It's going to be so fun! (I hope….if it's not, you'll be the first to know on a Podcast I'll be doing next week with Hannah)
This is one of my favorite looks I've ever shot, and totally inspired by festival season / summer in general.
The best part is that these photos were basically shot after we "broke into" a vacant apartment on the ground floor of this building….lol whoops!
But sometimes when you break the rules, the outcome is worth it! (I'm SO not a rule breaker, but my photographer likes to push my limits sooooo I sucked it up and posed to get the shot).
Anyways! Be sure to follow me on social media to see my outfits and all the fun coachella festivities that'll be happening!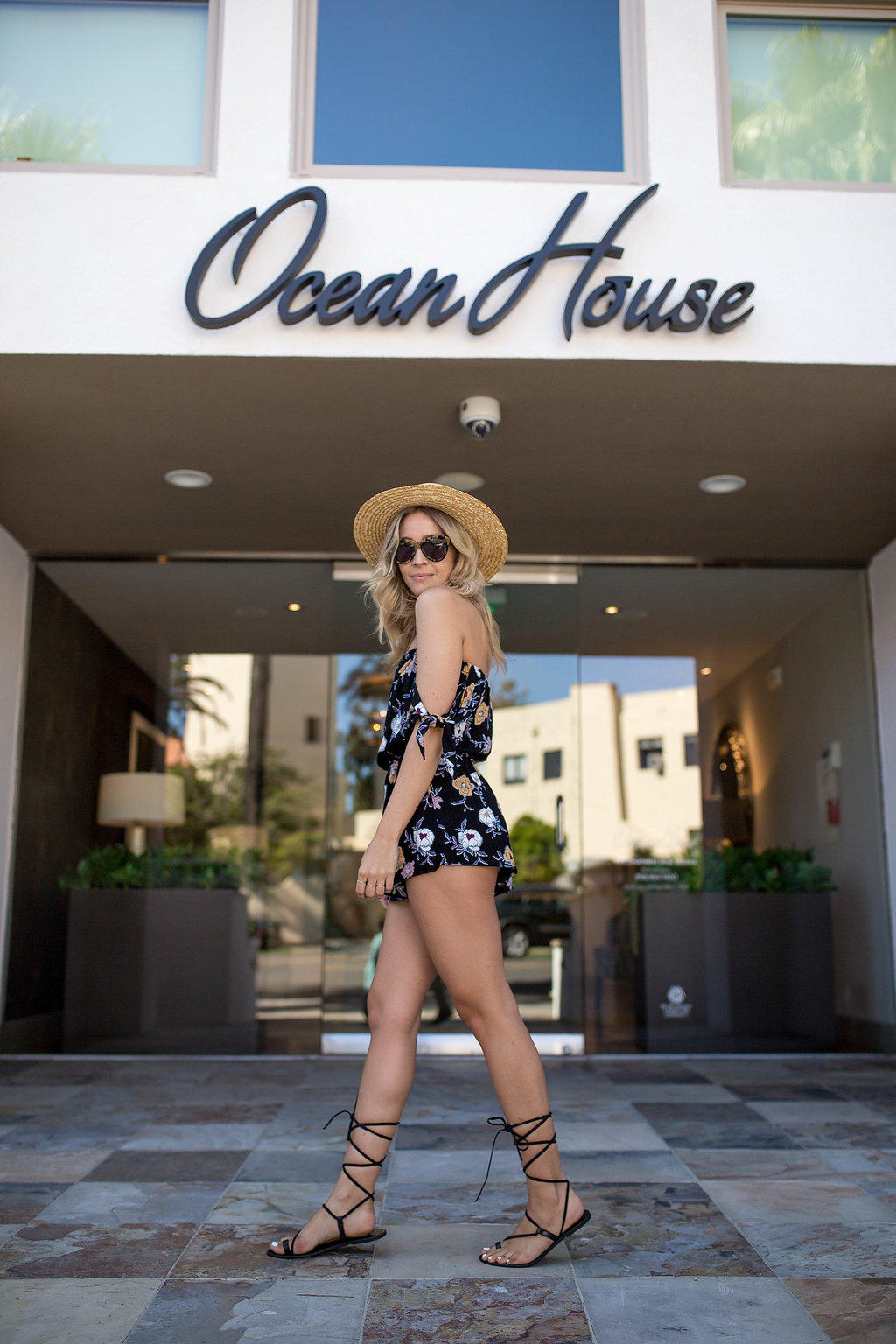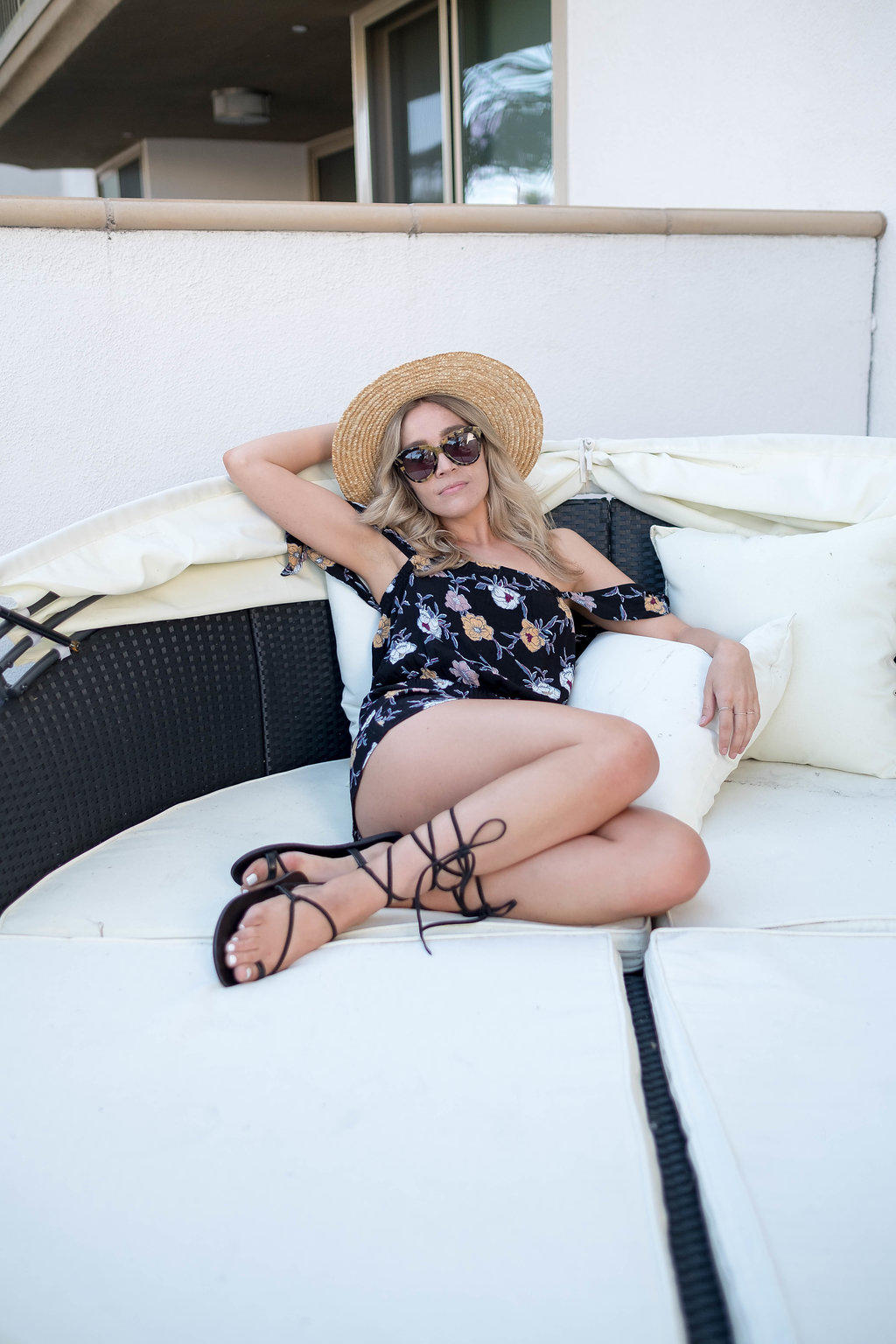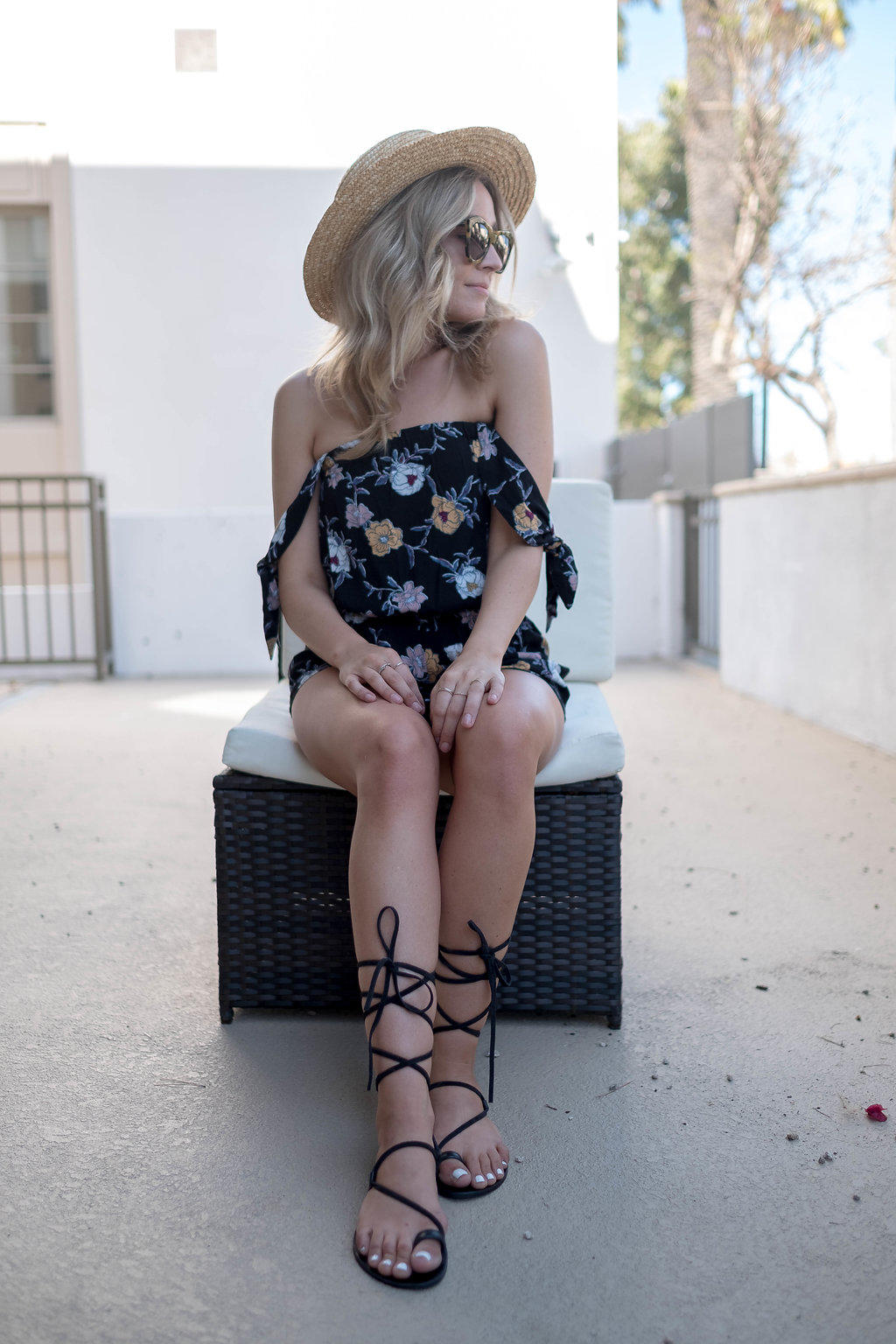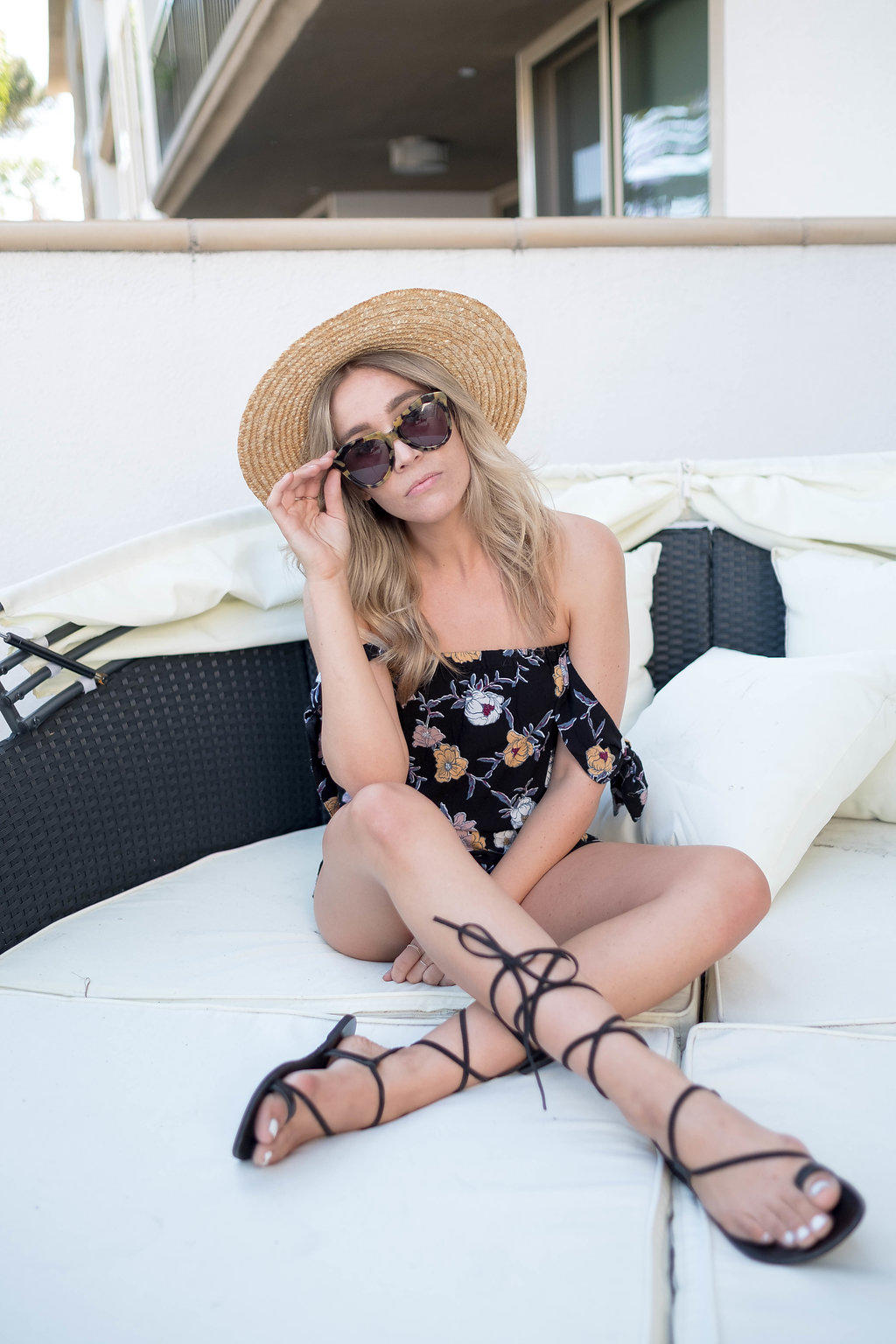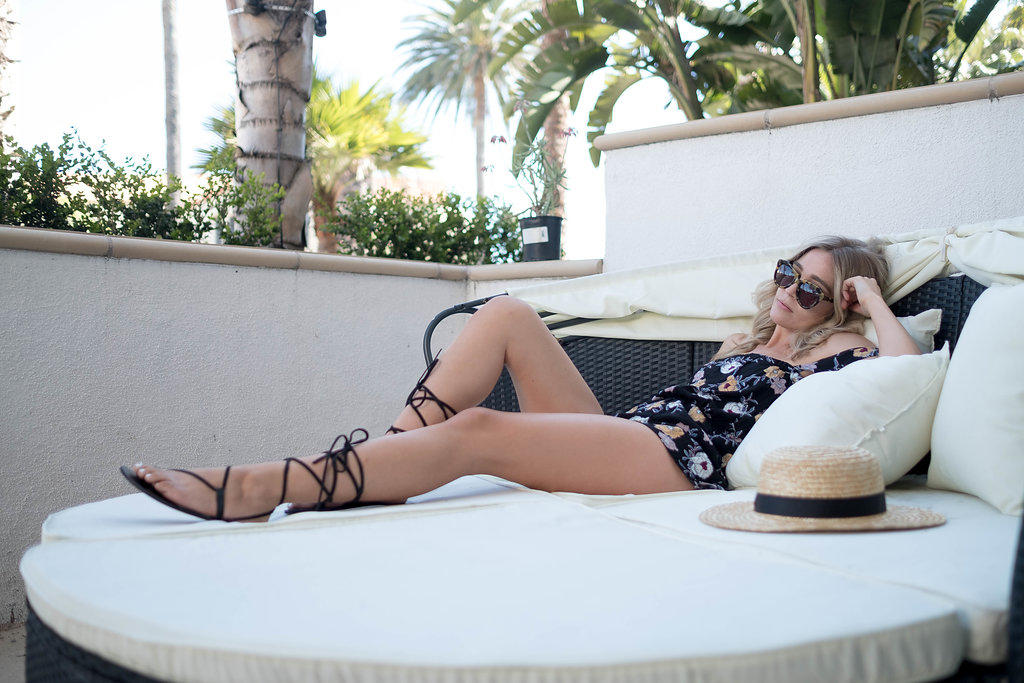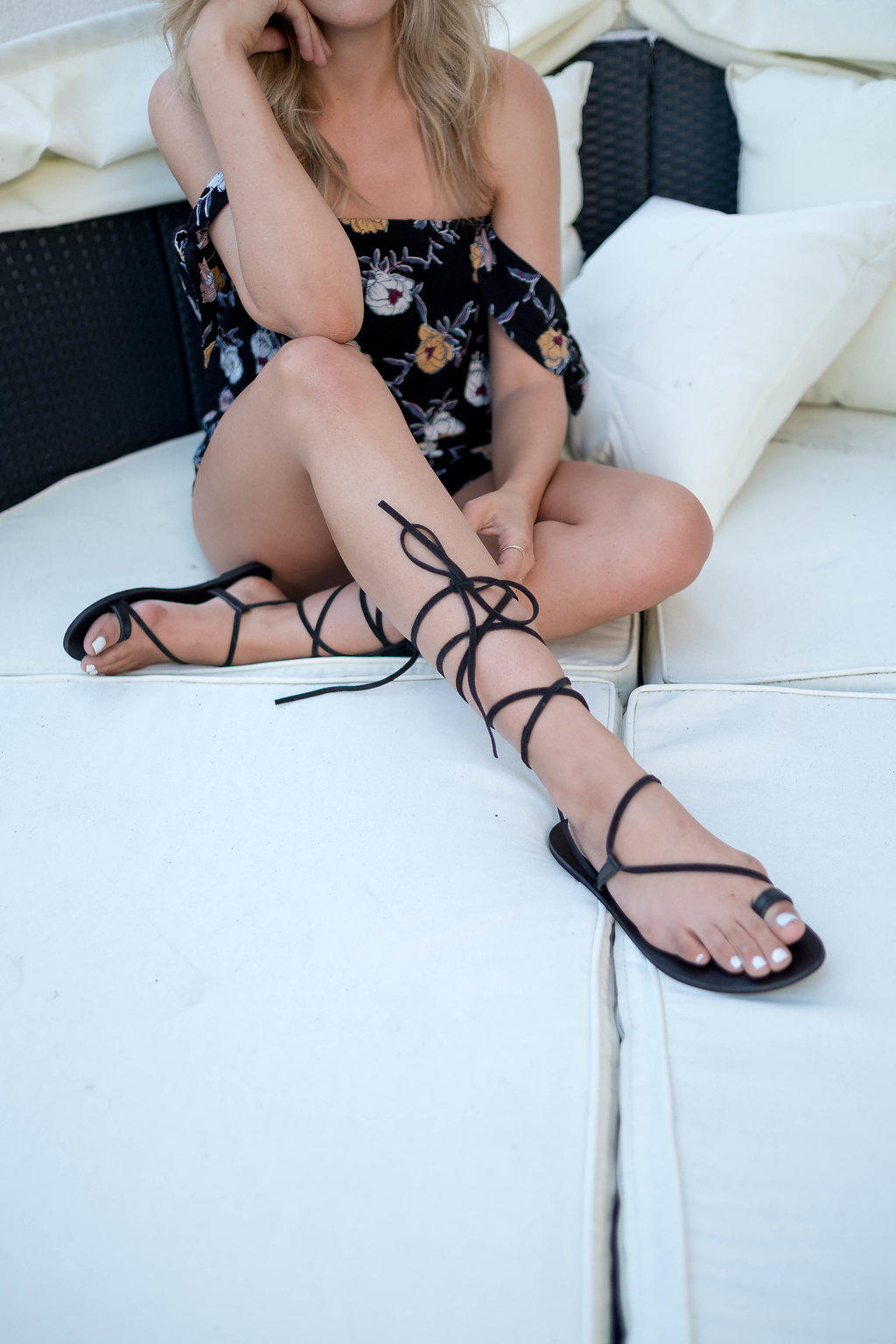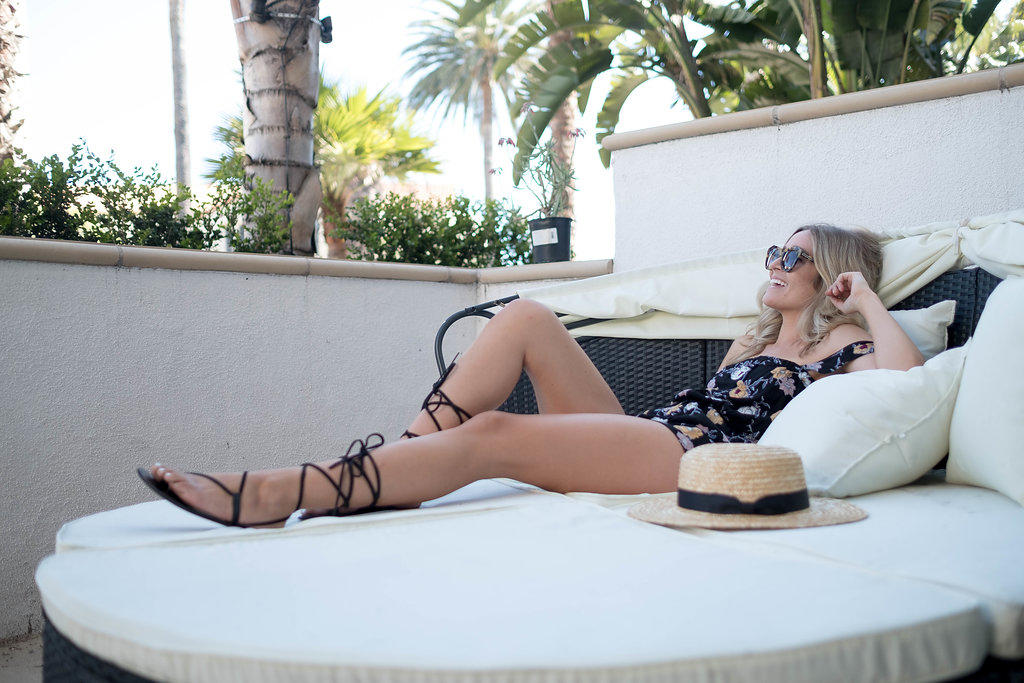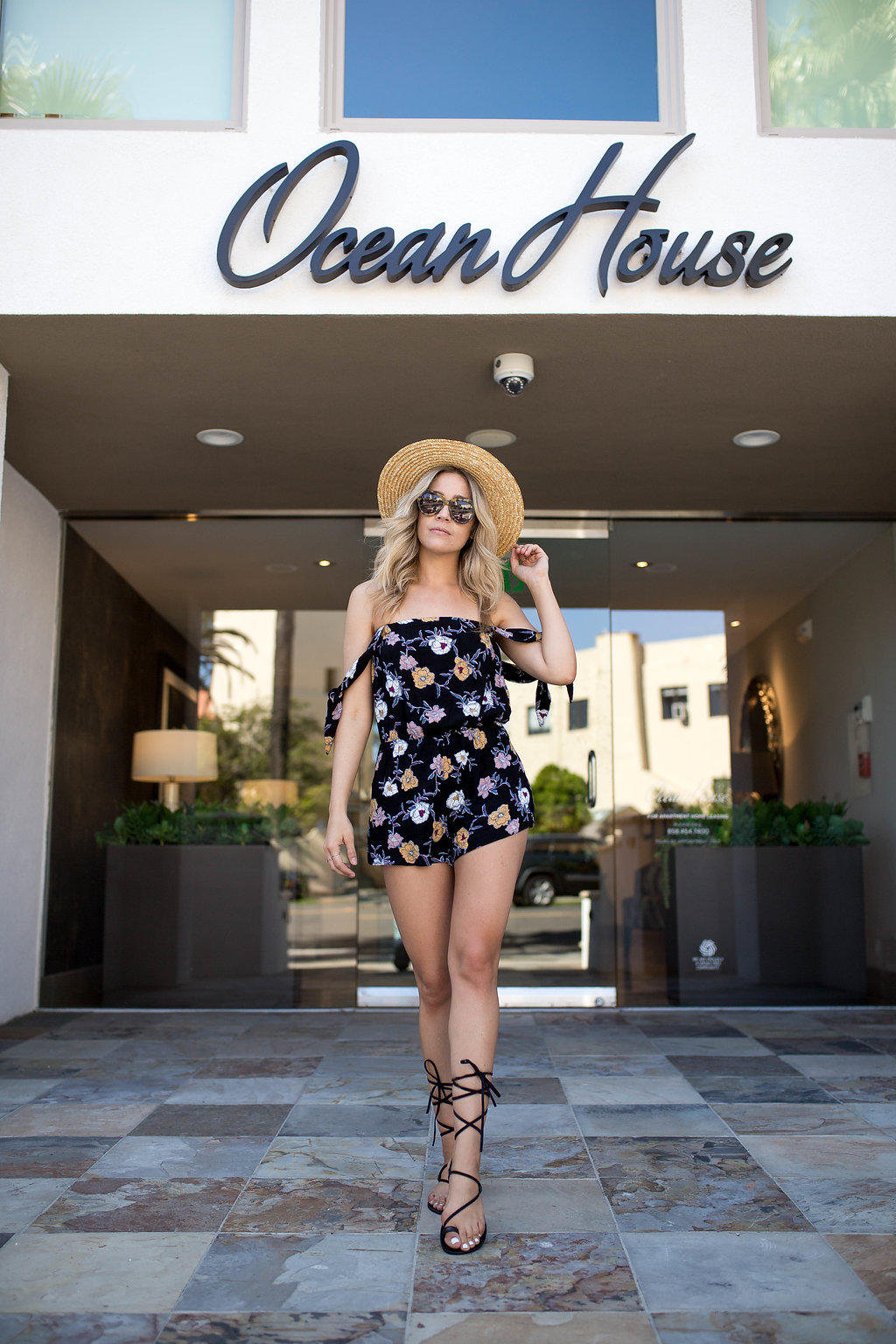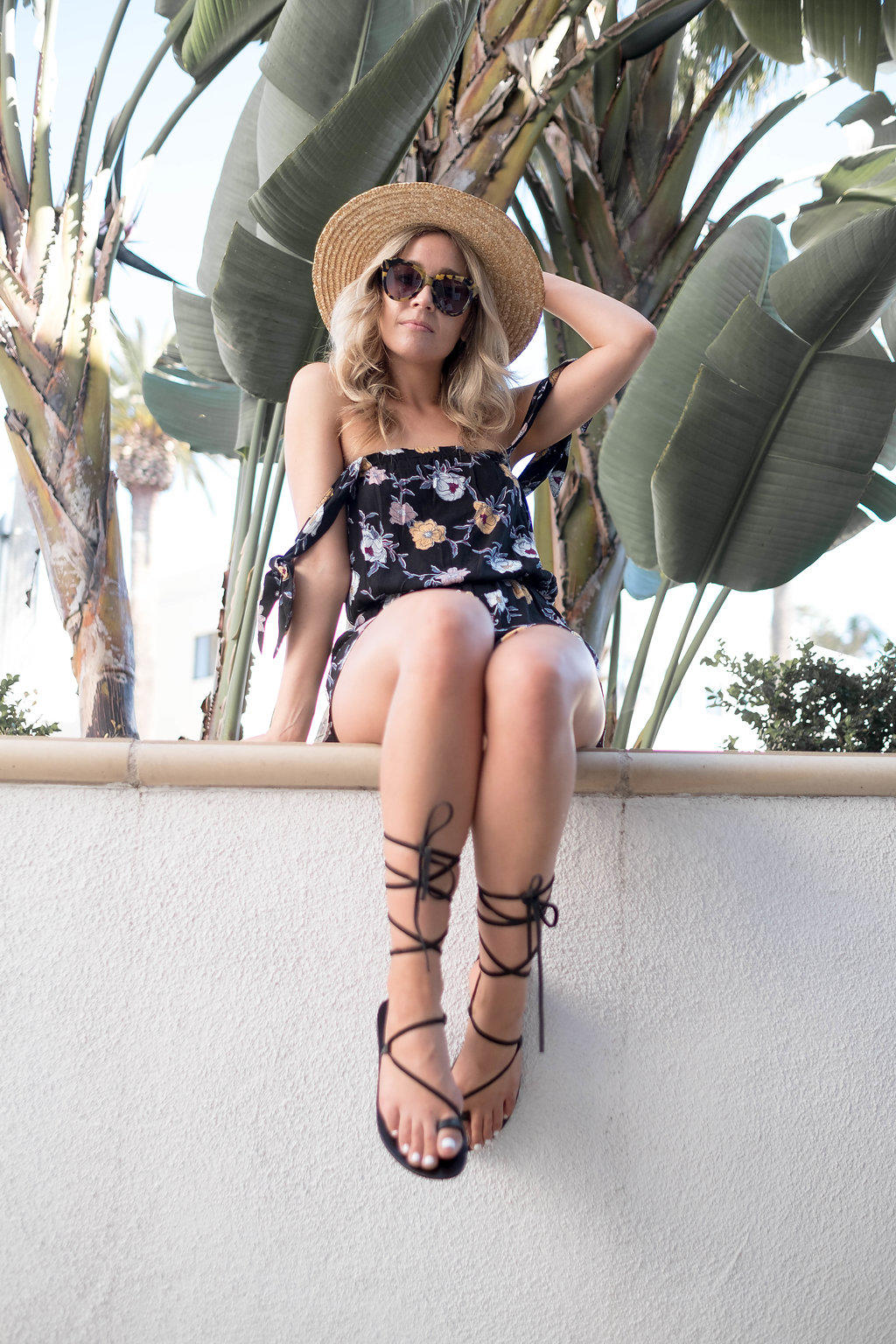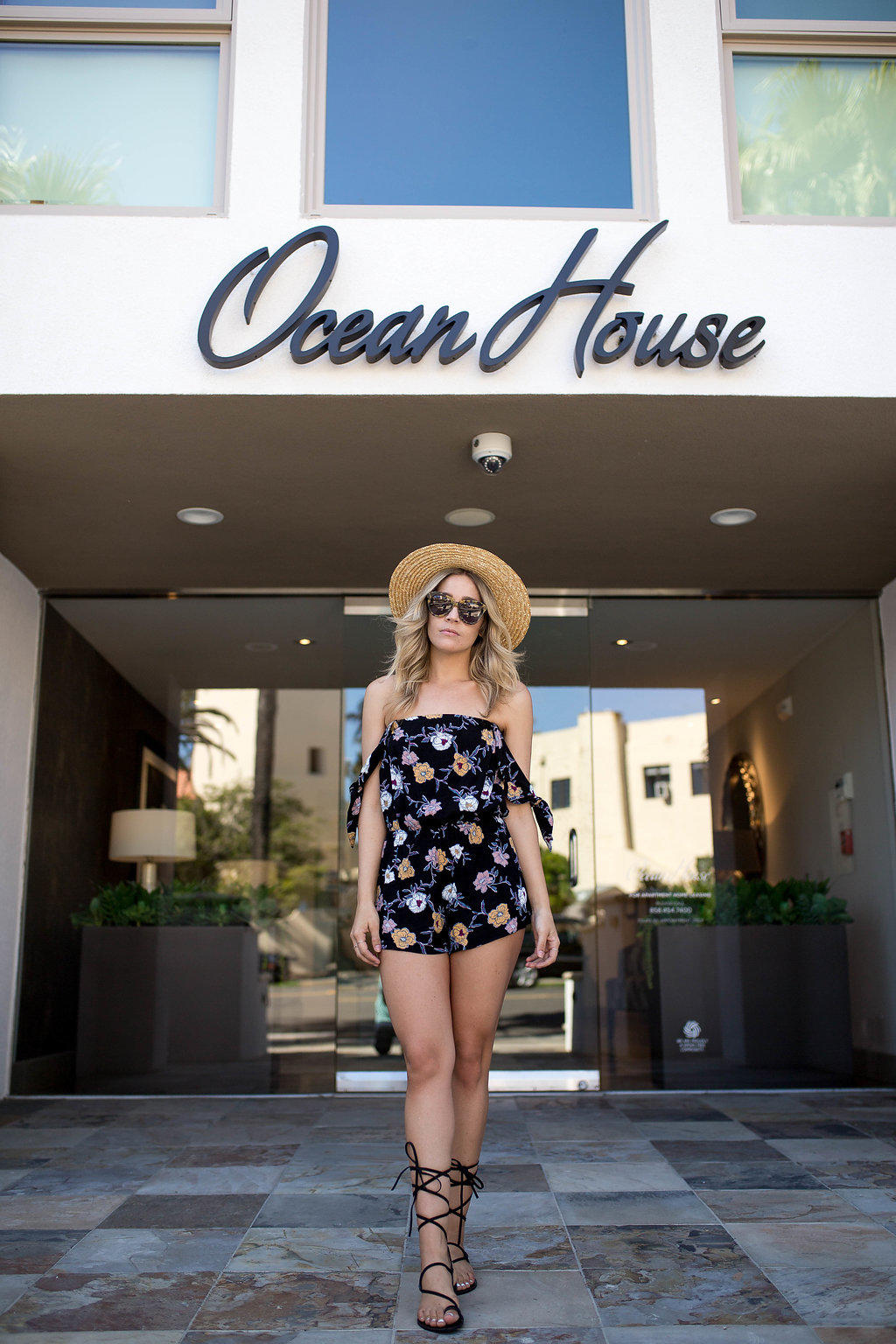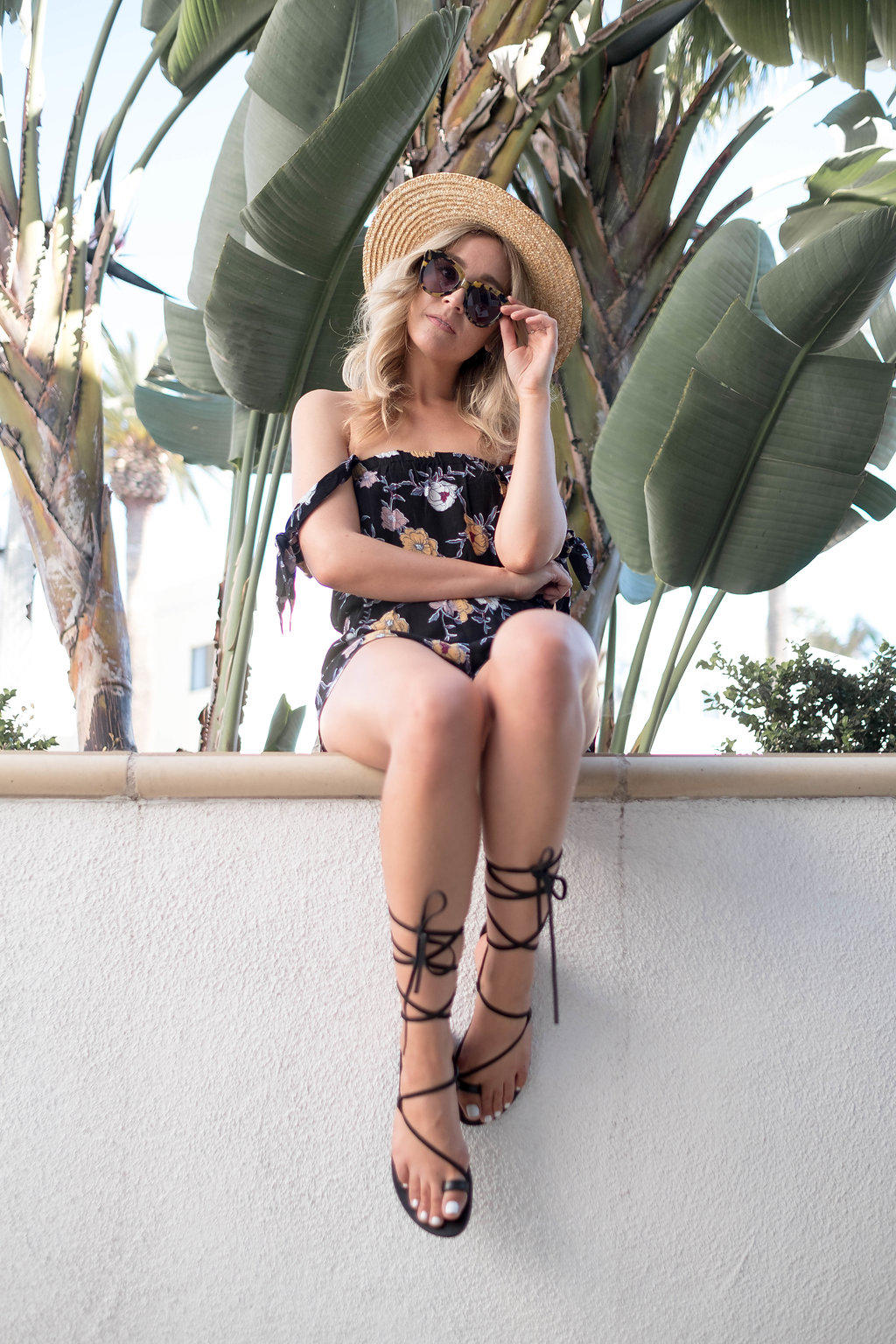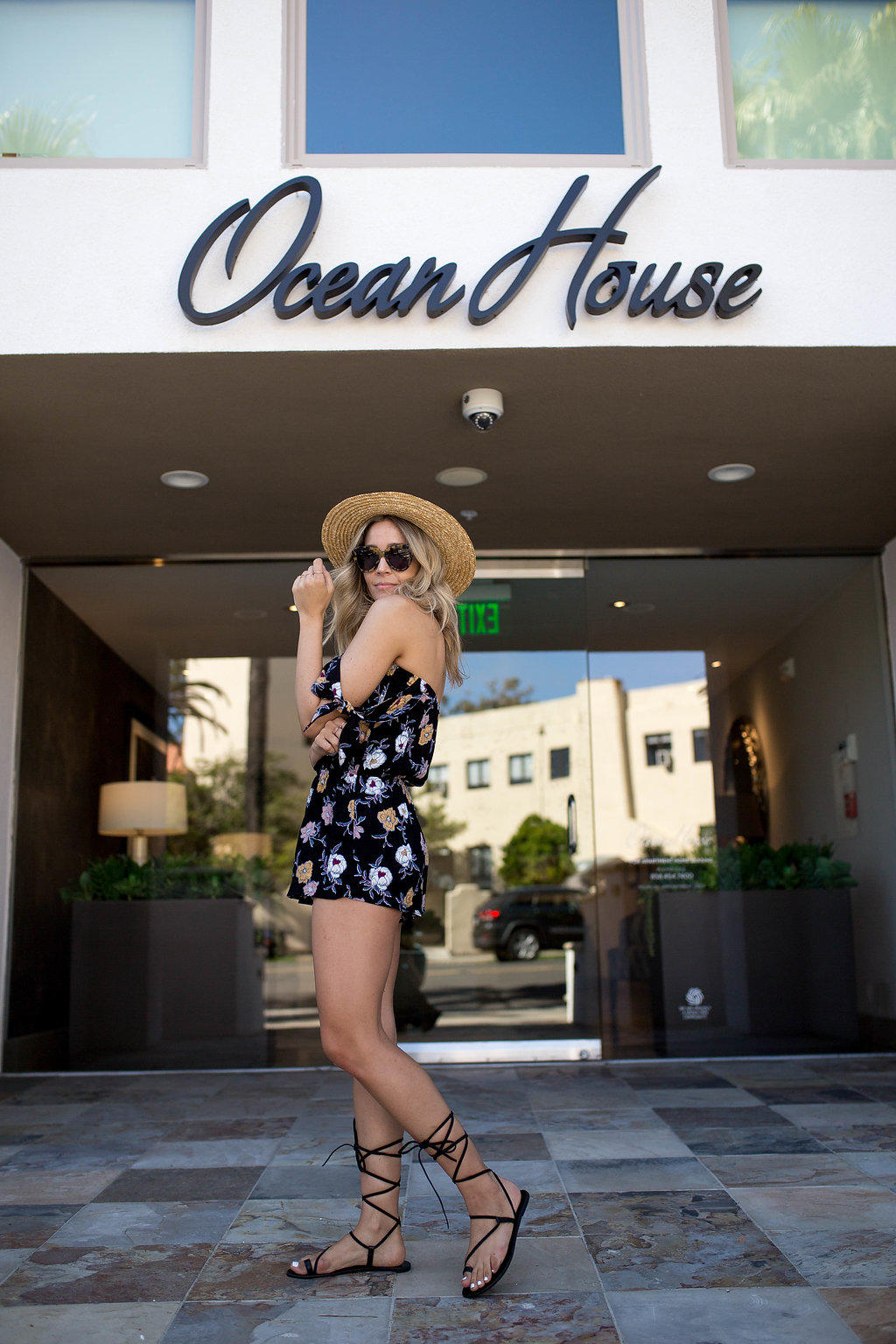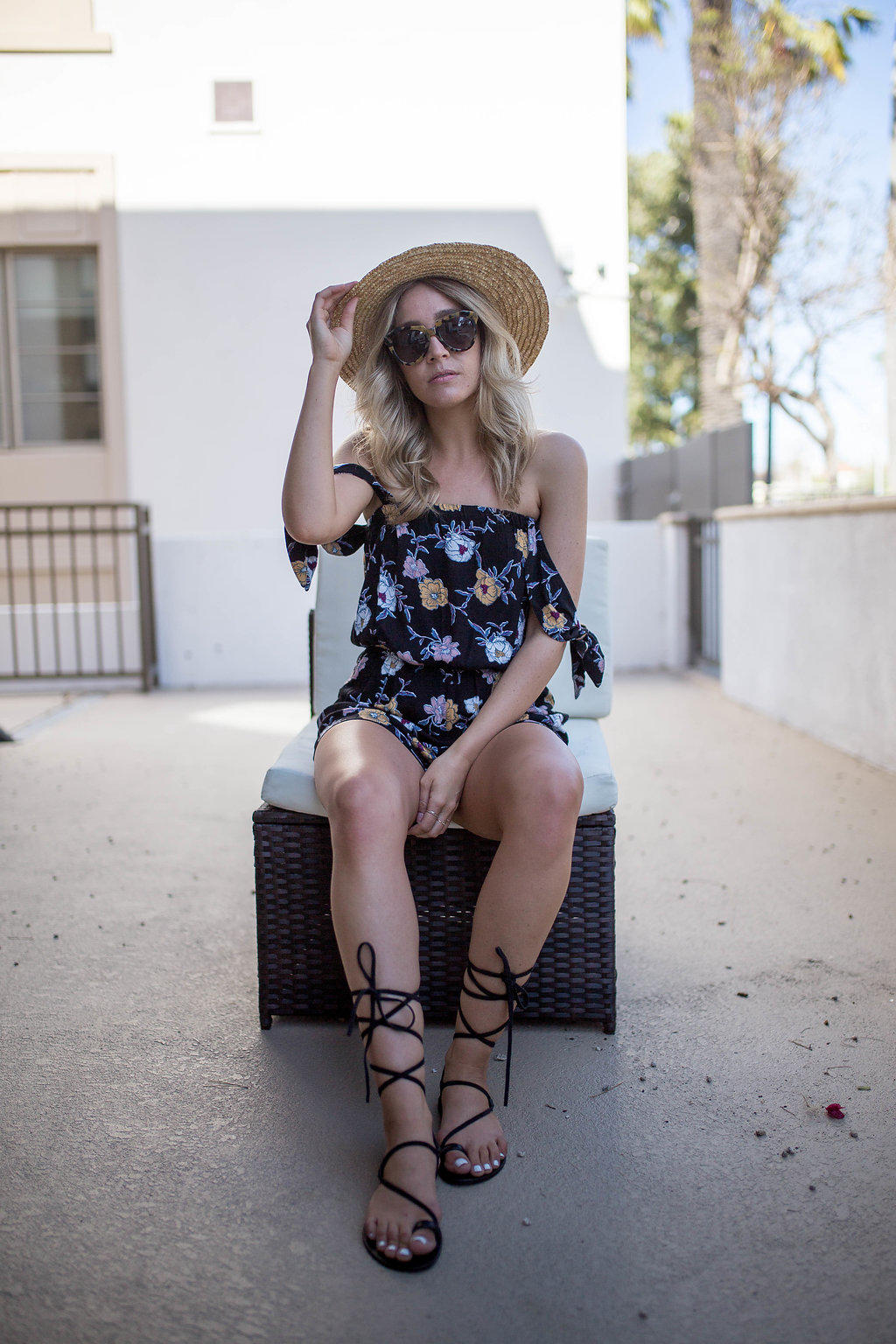 Romper, c/o Tilly's (UNDER $20) | Sandals, c/o Tilly's | Hat, Lack of Color | Sunglasses, Karen Walker