There's something so satisfying about being accidentally cohesive with your significant other #powercouple, so I thought I would share these fun neutral outfits that Brennan and I shot in a couple weeks back. You may have seen the teaser I posted on Instagram here (that you guys for all the love!!) because I literally couldn't WAIT to share this look, and now the full post is finally here!
These are the same Seven Jeans Brennan wore in our Casual Date Night Outfit post, so if you didn't believe me before, TRUST me, these are such a great pair of denim for your guy! They can be dressed up or down, are the ideal fit, and are very comfortable (according to B). He paired them with a double layer long sleeve top from his favorite brand at Urban Outfitters, Feathers. The final detail (that is the most secretive, yet most fun) are his socks! They're a new brand called Urban Executive Socks and they have the coolest socks for guys. They're light and breathable, and have a wide array of patterns.
HIM + HER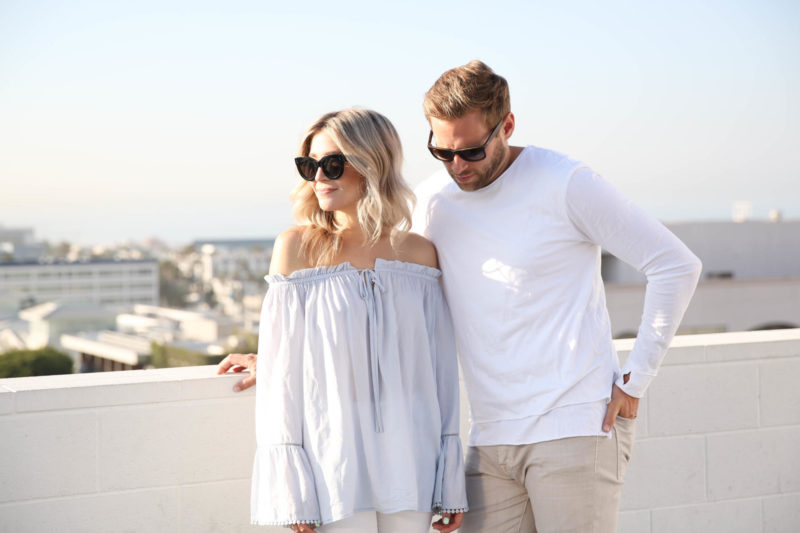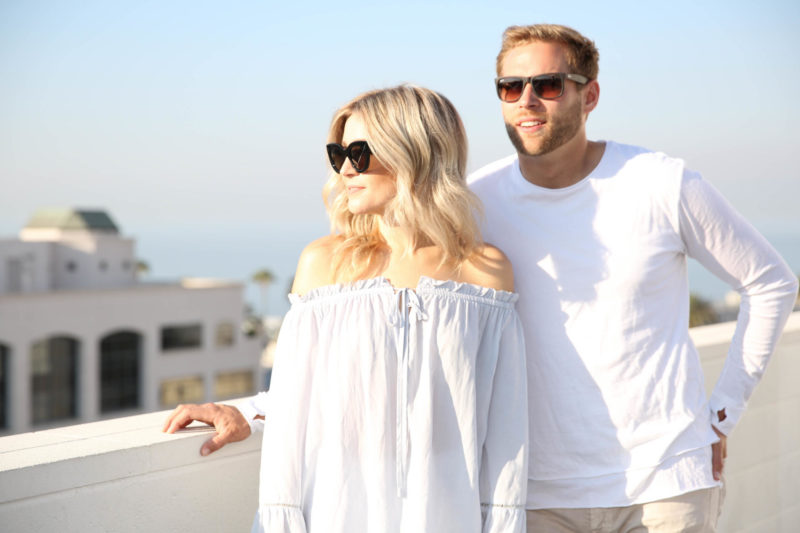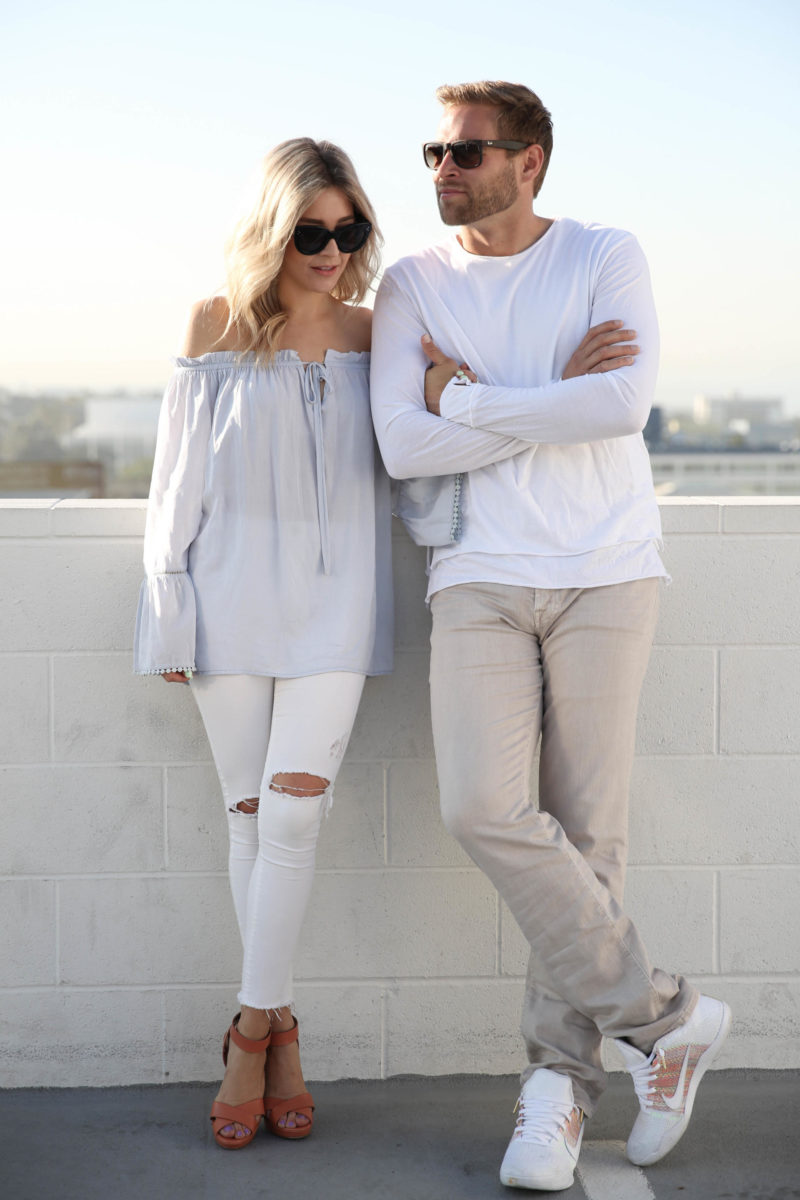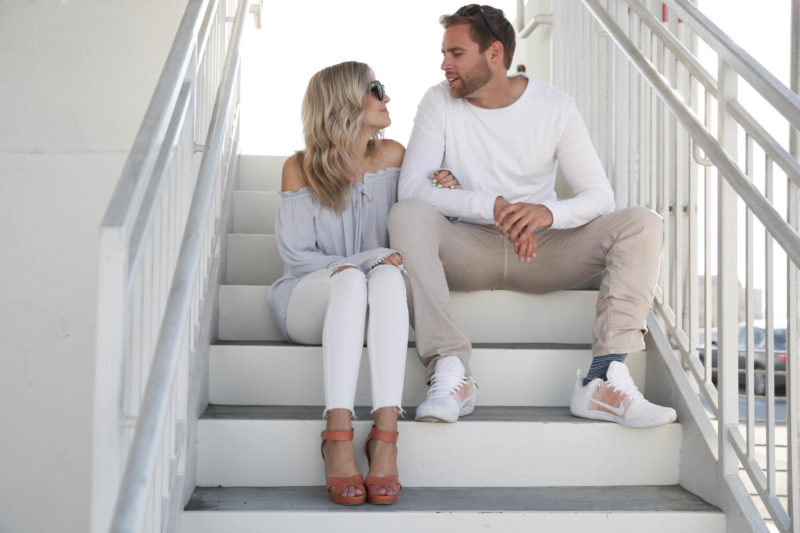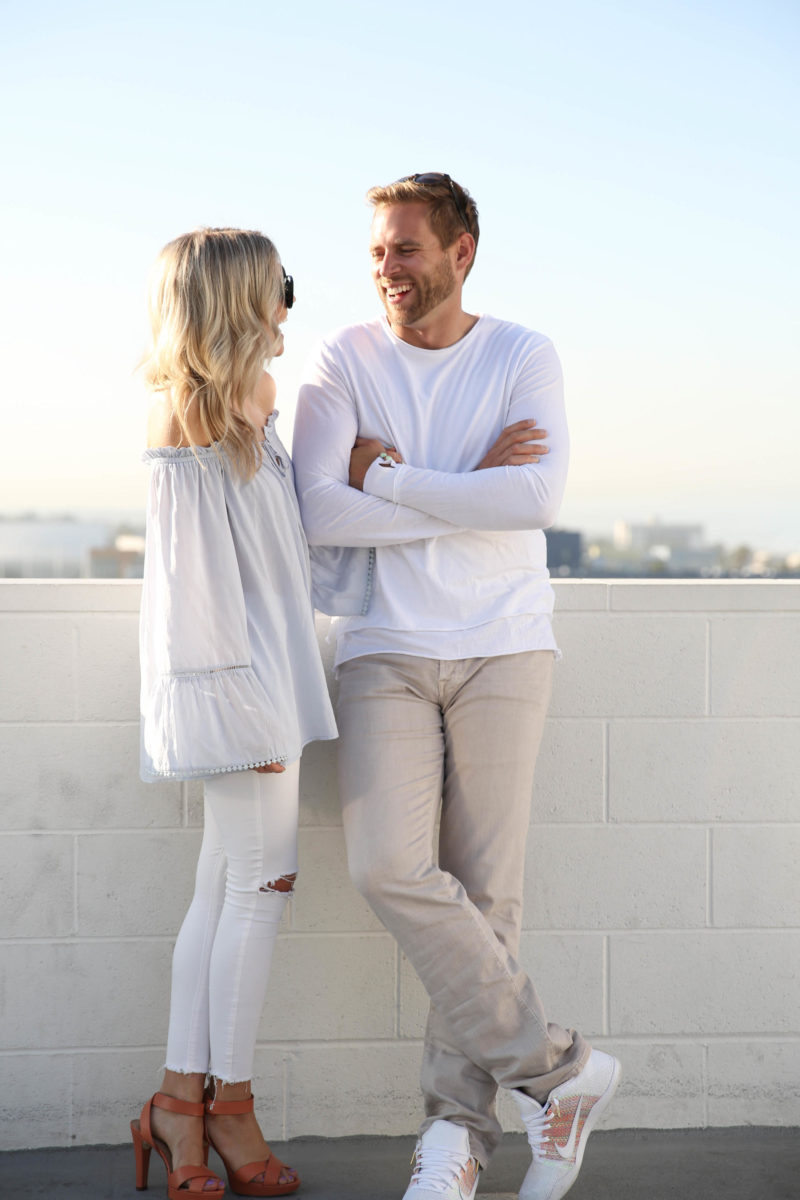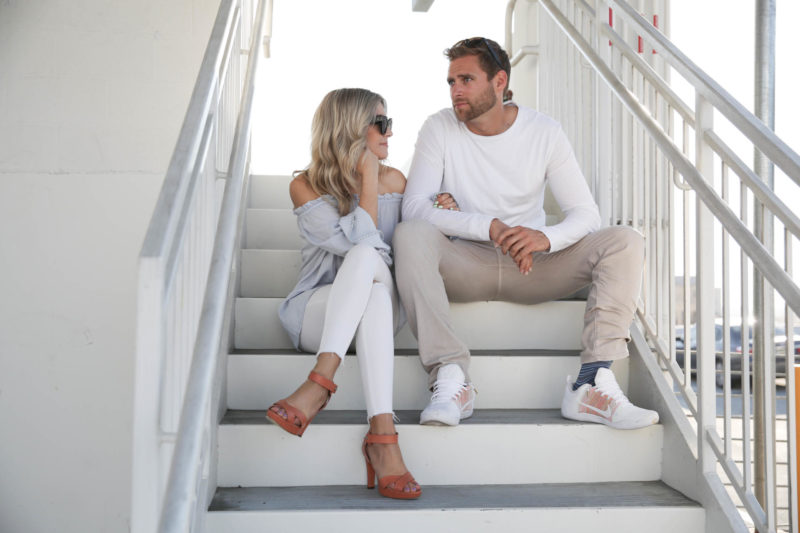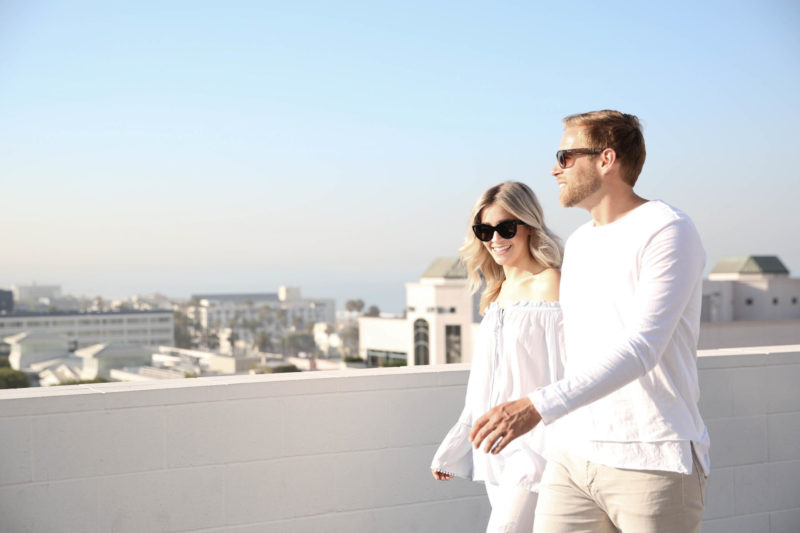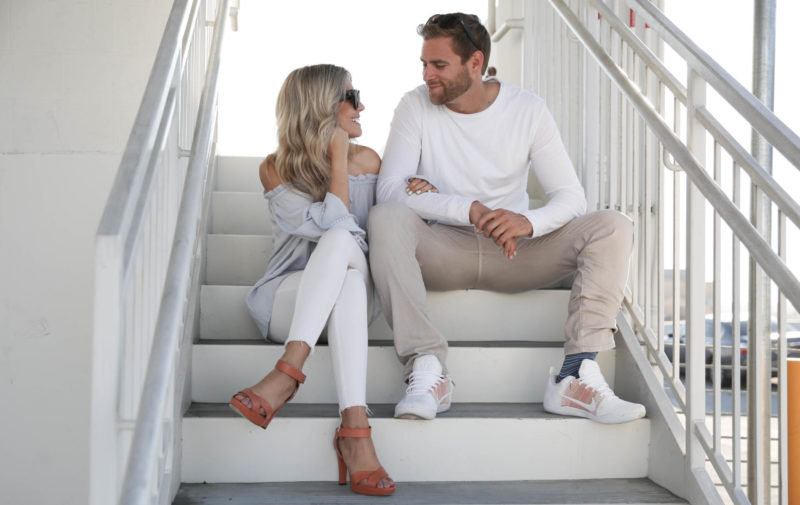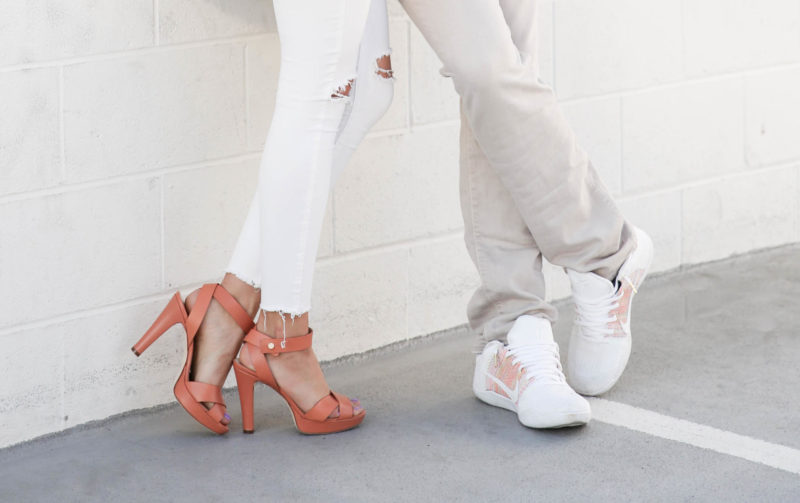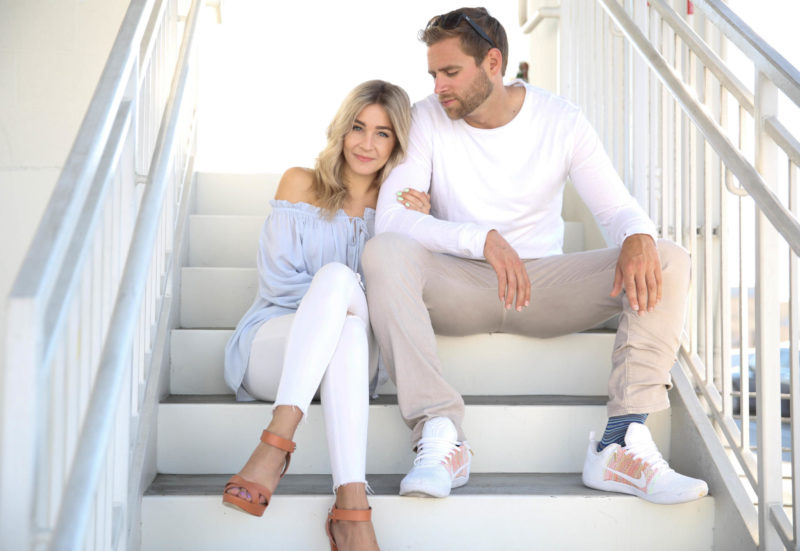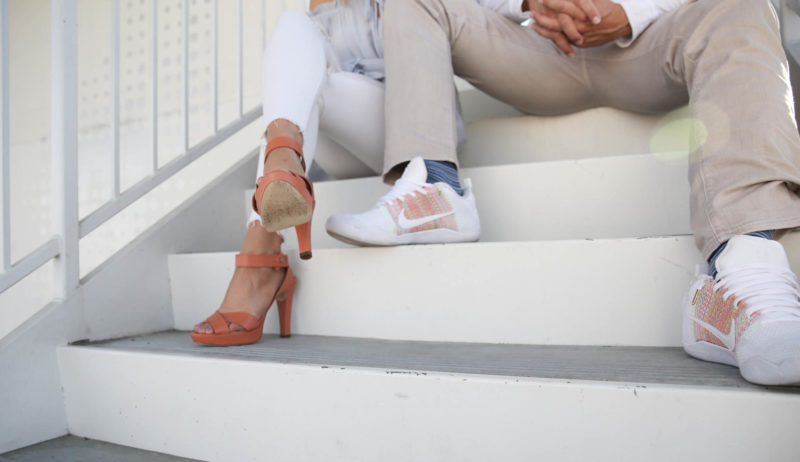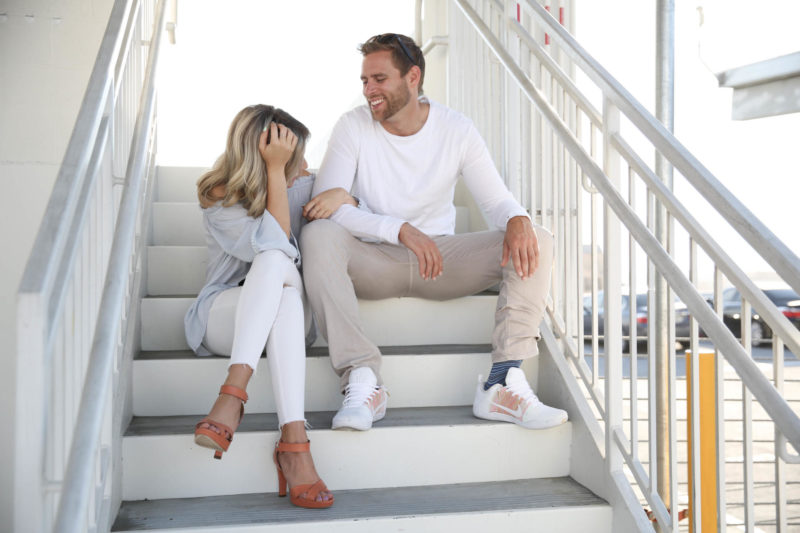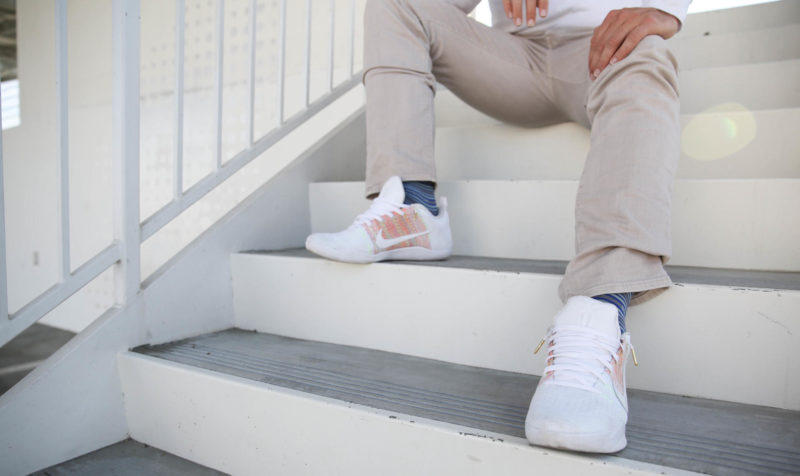 HER
This off-the-shoulder peasant top is one of my favorites right now; I love the light blue color and the weight of the fabric is perfect for summertime (especially because my shoulders can get a little sun when I wear it…win win!) No surprise that I paired it with my favorite white denim from Topshop. If you haven't gotten a pair for yourself yet, you need to get on it! They're the best and you cannot beat the price. Huge recommendation from me, always!
How cute are these chunky heeled sandals? They're my first pair by Perla Formentini and I am loving the color and detail around the ankle so much. They can be easily manipulated by what you're wearing, but when paired with pastels/neutrals they take over with a dominant pink tone that is just so pretty against the skin. They're also very comfortable, which is always necessary when it comes to picking new heels!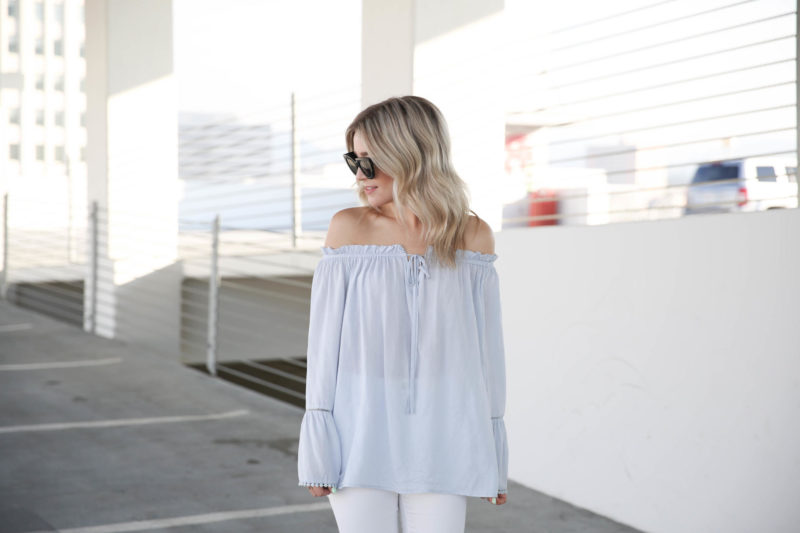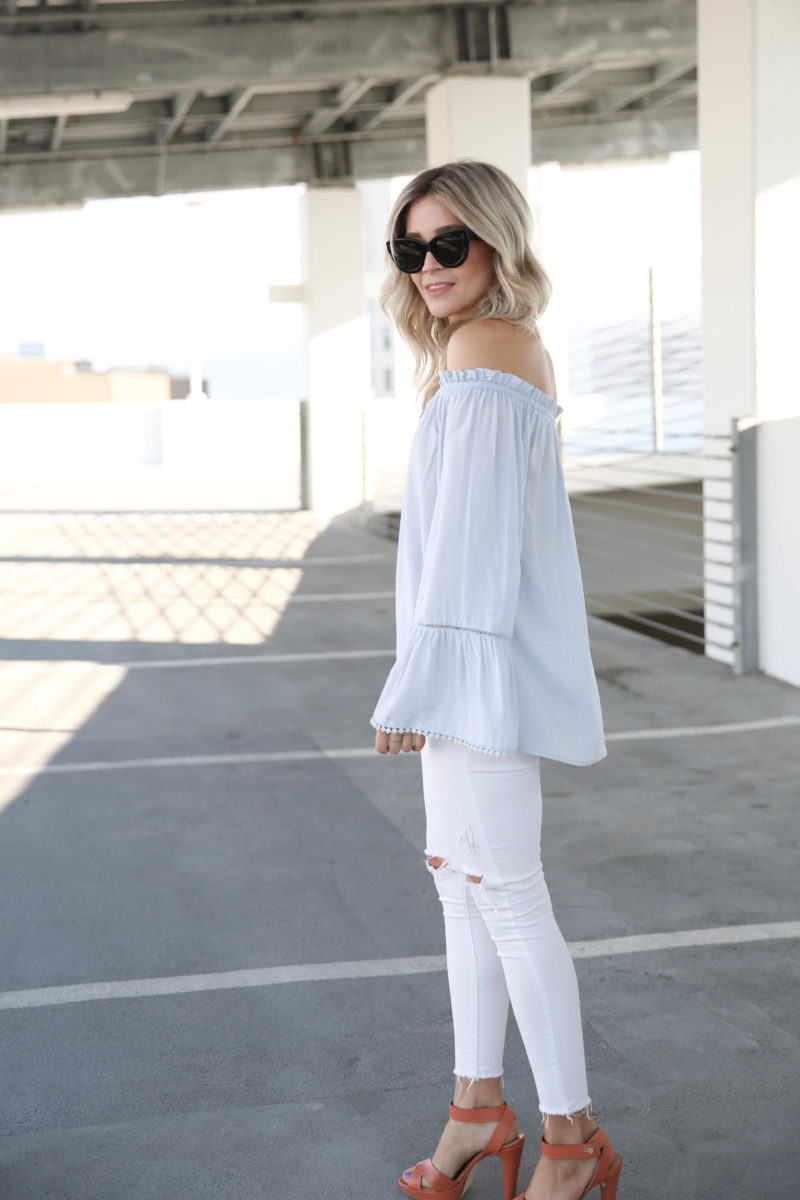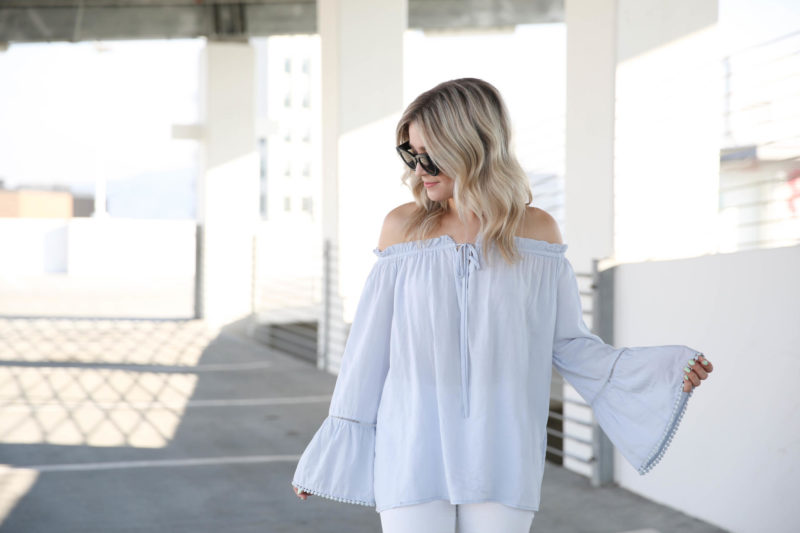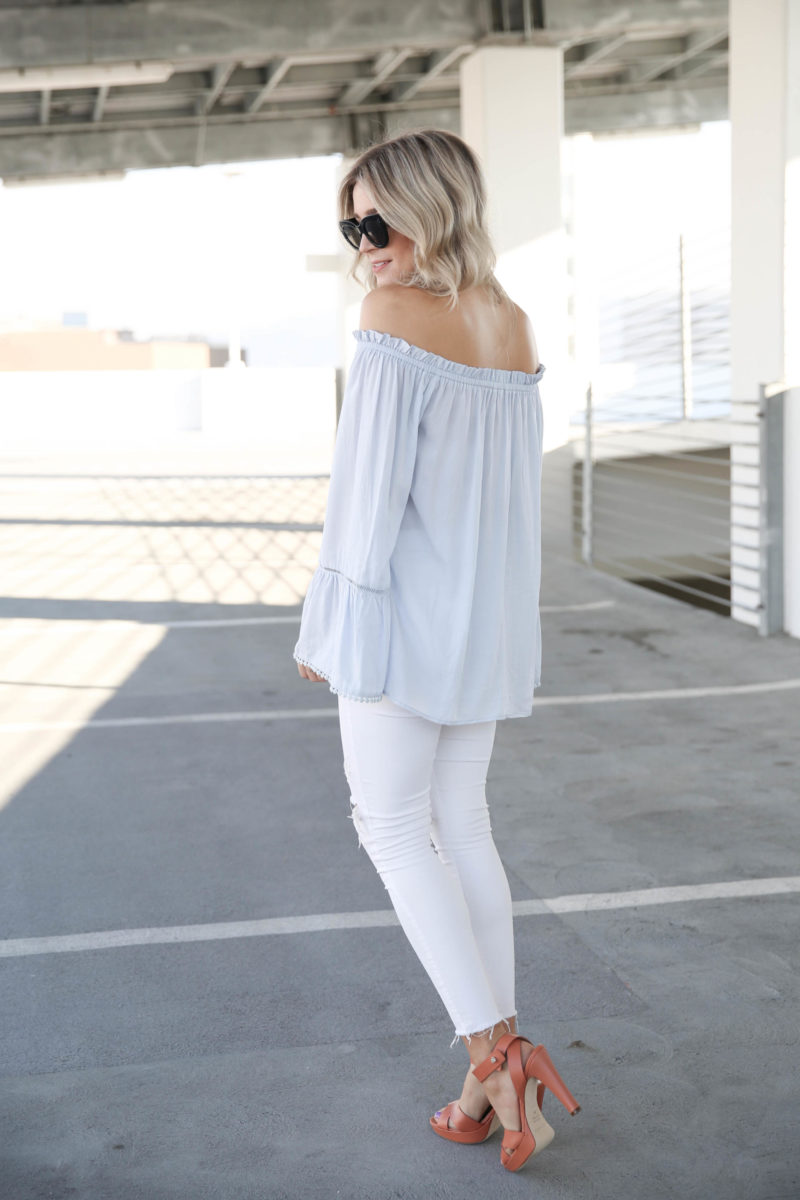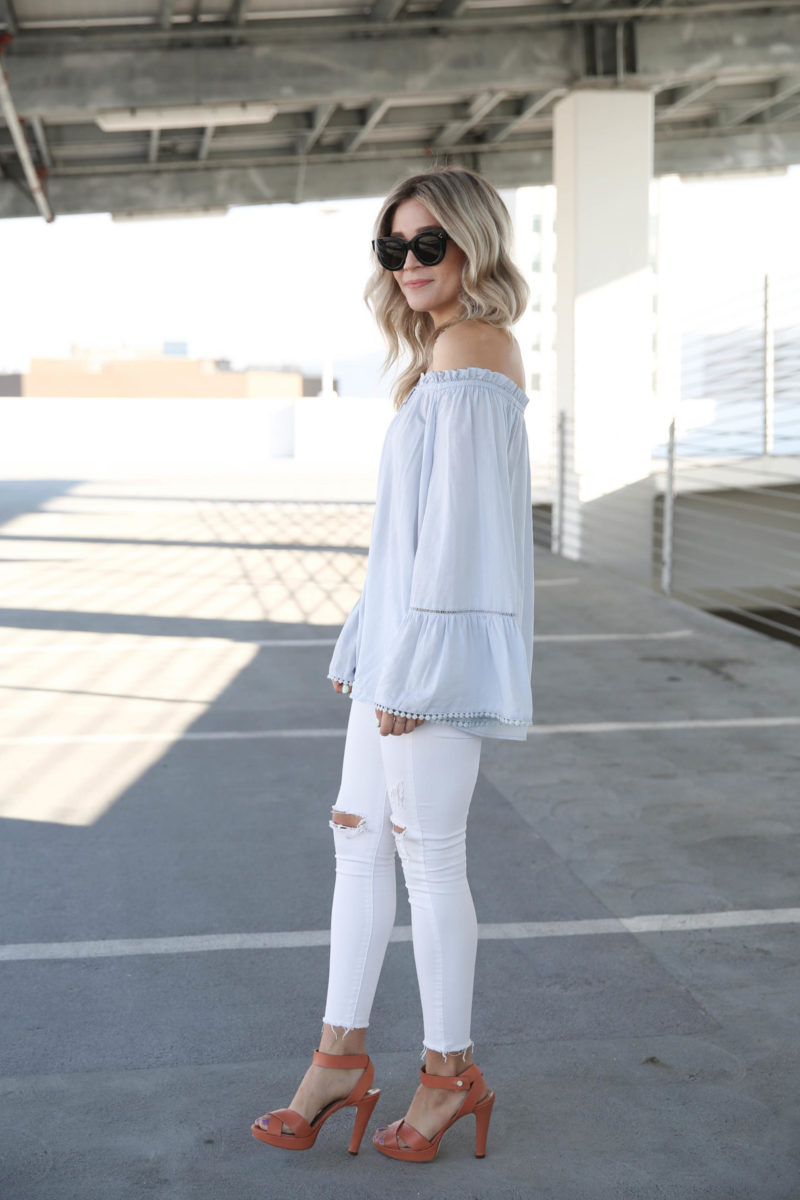 HIM: Top, Urban Outfitters | Jeans, Seven For All Mankind | Shoes, Nike | Sunglasses, Ray-Ban | Socks, c/o Urban Execs
HER: Top, c/o Shein | Jeans, Topshop | Shoes, c/o Perla Formentini | Sunglasses, Celine

Photography by Leon Nyarecha