This is a sponsored conversation with Olay, but all opinions are my own. I completed the Olay28Day Challenge from start to finish.
Hi guys! Happy Thursday!. Today I'm recapping the Olay28Day Challenge for you because you NEED to know about how amazing it was. Remember when I told you about it here? Well…it was better than I expected. So, let's chat about it, shall we?
First of all, the biggest challenge in this was actually remembering to take care of my skin with the Olay Total Effects Moisturizer with SPF and Olay Eyes Deep Hydrating Eye Gel every morning and evening (keep in mind, PM just called for the Deep Hydrating Eye Gel). It's so hard to get yourself into a new habit, but SO beneficial once you finally realize that positive habits can be life-changing. Or in this case, skin-changing! Once I finally formed a strict routine around these two products, the rest was a breeze.
Early on I noticed the overall brightness of my skin started to change (in a good way). My under-eyes brightened up within the first week, and my skin had a natural, subtle glow to it by the end of the challenge. When you protect your skin daily with SPF, it really shows!
Not only did I have a brighter complexion, the moisture level that I experienced (especially around my eyes) was amazing! The increased level of moisture did not bring any added oil, which was a huge plus as well.
The best part of this Olay28Day challenge was it showed me how easy it is to change your skin, in two easy steps. We don't have time to go through a 12-step skincare regimen every morning and night, and efficiency is key. Olay is my go-to brand when it comes to high quality products at an affordable price-point that truly deliver the best results.
• The Total Effects formula is vitamin-packed to give you 7 signs of visibly healthy skin: replenishes moisture, evens skin tone appearance, enhances brightness, visibly smoothes fine lines and wrinkles, minimizes the look of pores, and restores firmness. You get ALL of that, with just ONE product. Talk about efficiency. Here is what I personally found after using the Olay Total Effects Moisturizer with SPF and Olay Eyes Deep Hydrating Eye Gel for a month straight:
NOTICEABLE CHANGES:
+ Brighter Complexion
+ Dark Spots lightened up on cheeks
+ Under-eyes are brighter
+ Skin has a natural shine
Clearly, these two products did the trick! And that's just from a month of using them! I'm so excited to have found two key products that will continue to improve my skin over time.
No face is created equal, so if you're still on the fence about what YOU should be focusing on, let Olay's Skin Advisor help you out. If you haven't heard about this tool on Olay.com yet, you NEED to check it out. Here's a screenshot of my results: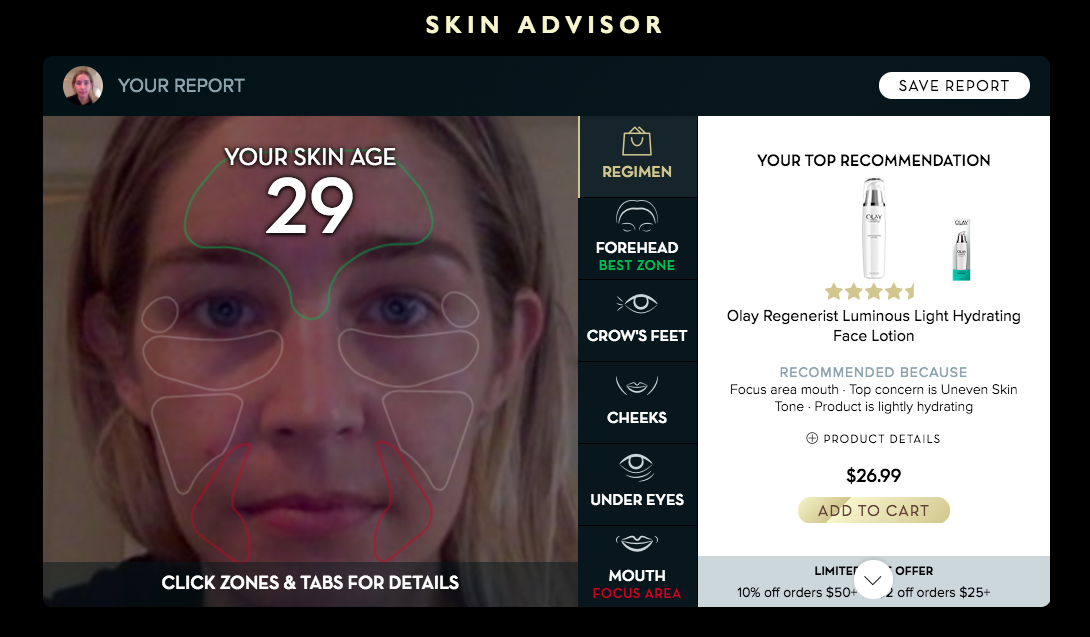 Don't judge – they say to use a natural expression…not super pose-y. Hence why I'm blankly staring at my screen. So as you can see, my "skin age" is 29. Ummmm HELLO, I'm 26!!!
To determine these results, every part of my face was analyzed and compared to thousands of other women's faces who have sought after Skin Advisor for some skin help. What's nice is that it doesn't just stop with a quick analysis – Olay takes it a step further and allows you to actually click on each zone and get information on which products you should be using to help improve that specific section. How amazing is that? It only took about 2 minutes, so I highly suggest you jump onto Olay's Skin Advisor right now to find out what you can be doing to get your skin to its healthiest condition, STAT!
For more information about your personal skincare, go to: http://spr.ly/336405Advisor
---
Plus, the first 15 followers to use code: 28DAYS9076 will get $40 off their purchase on olay.com!
---
If you didn't participate in the Olay28Day challenge with me this past month, I encourage you to start this week! I'd love to hear about the results you experience. I promise you, you won't be sorry!
BEFORE:AFTER: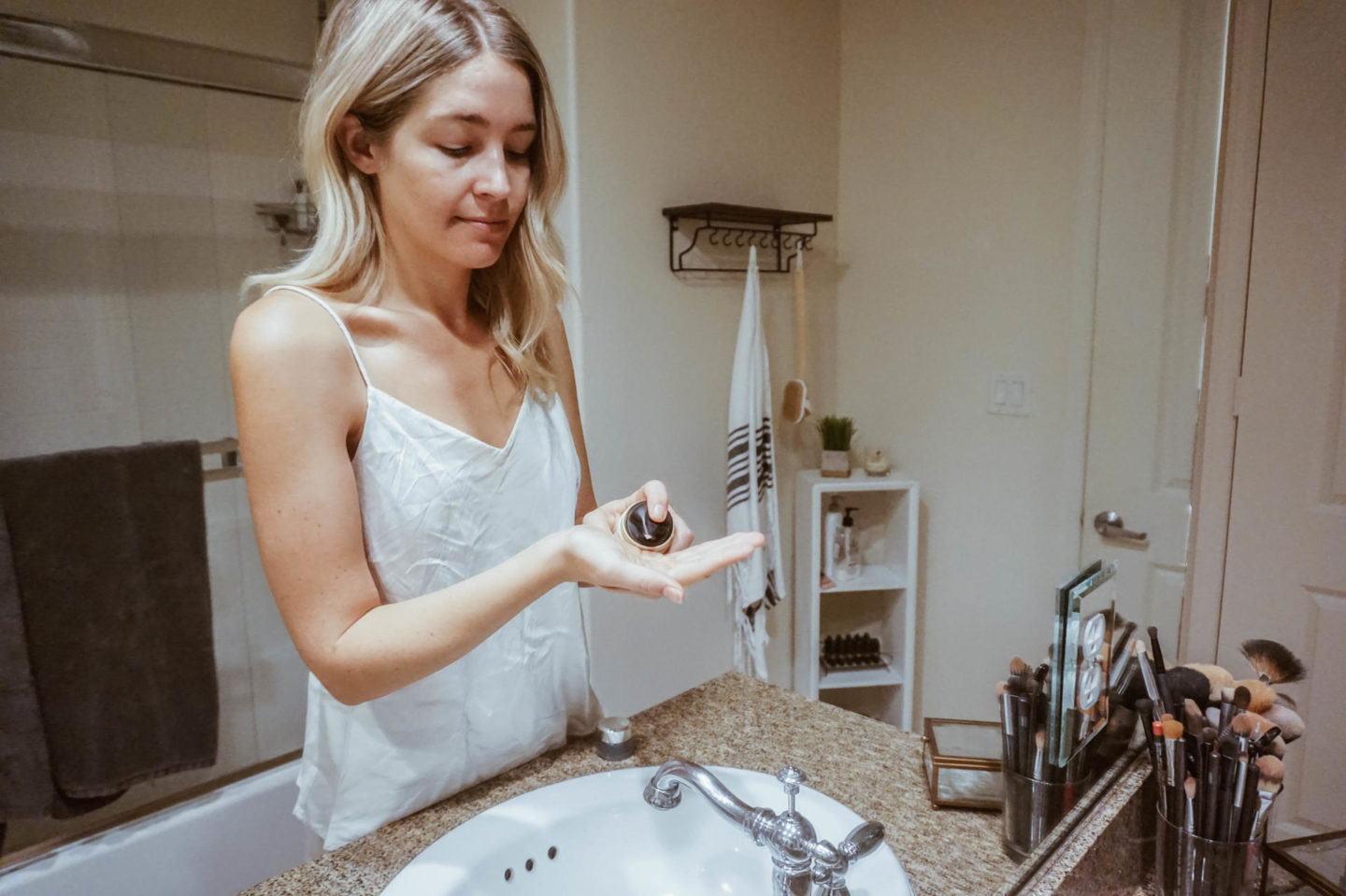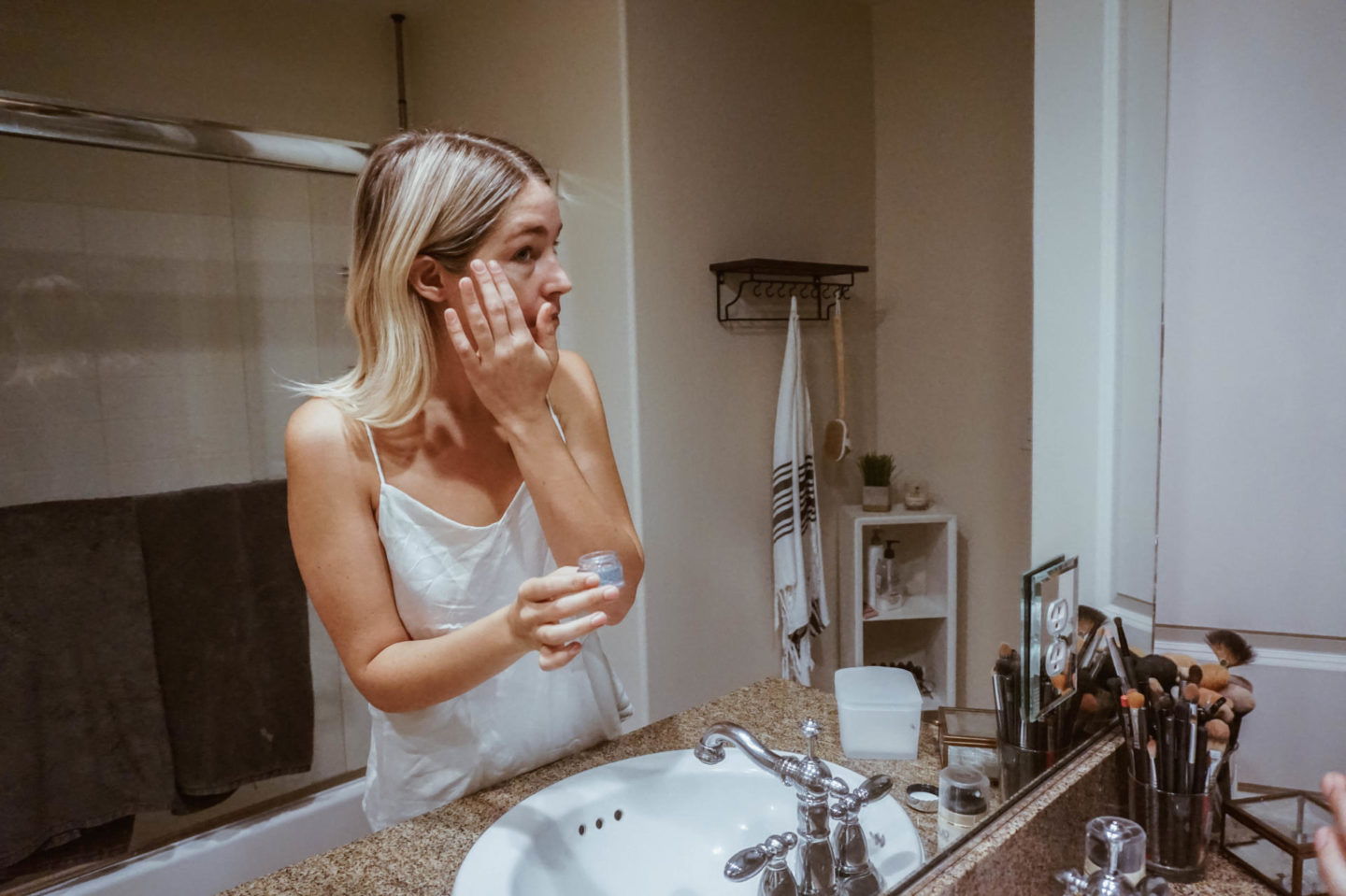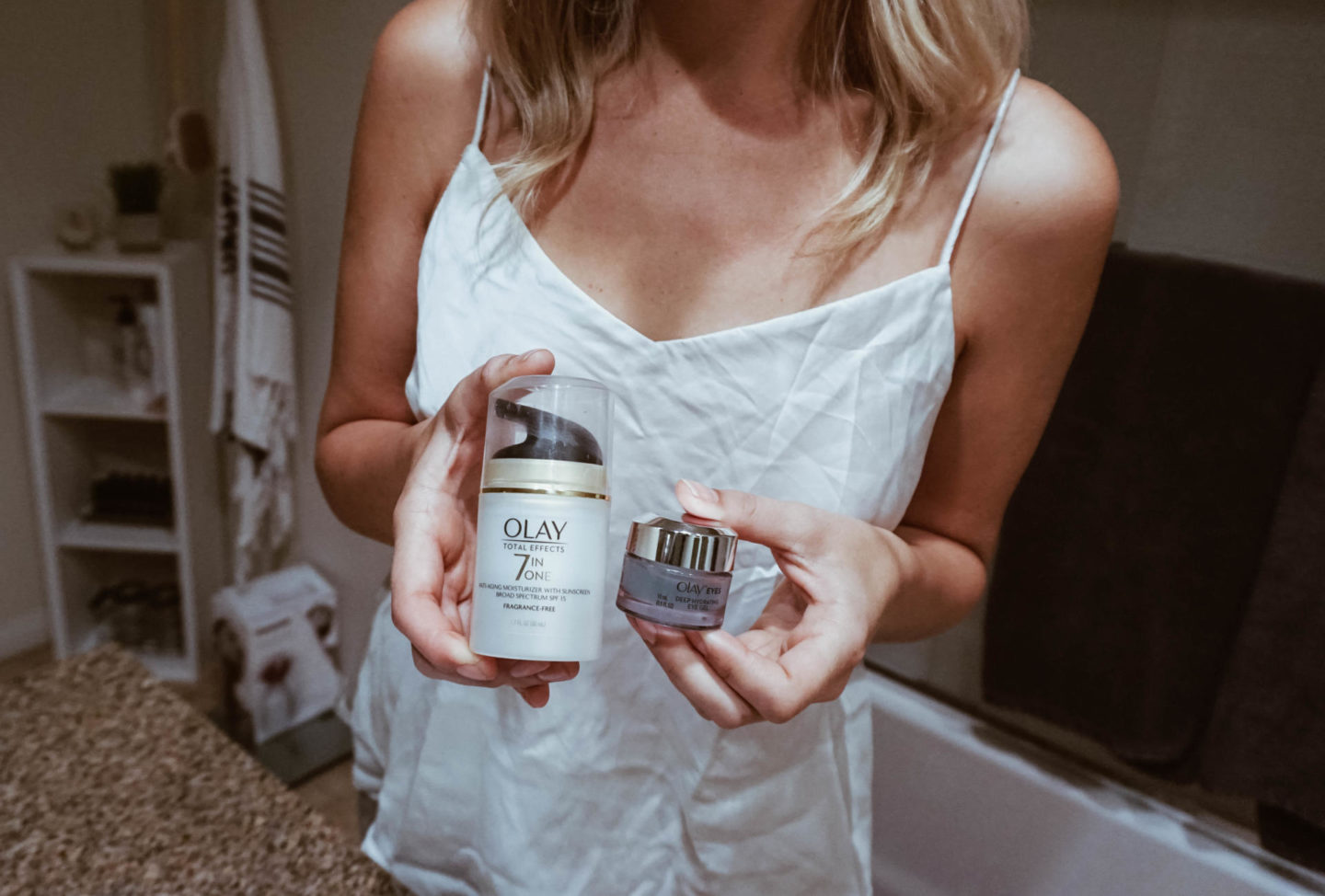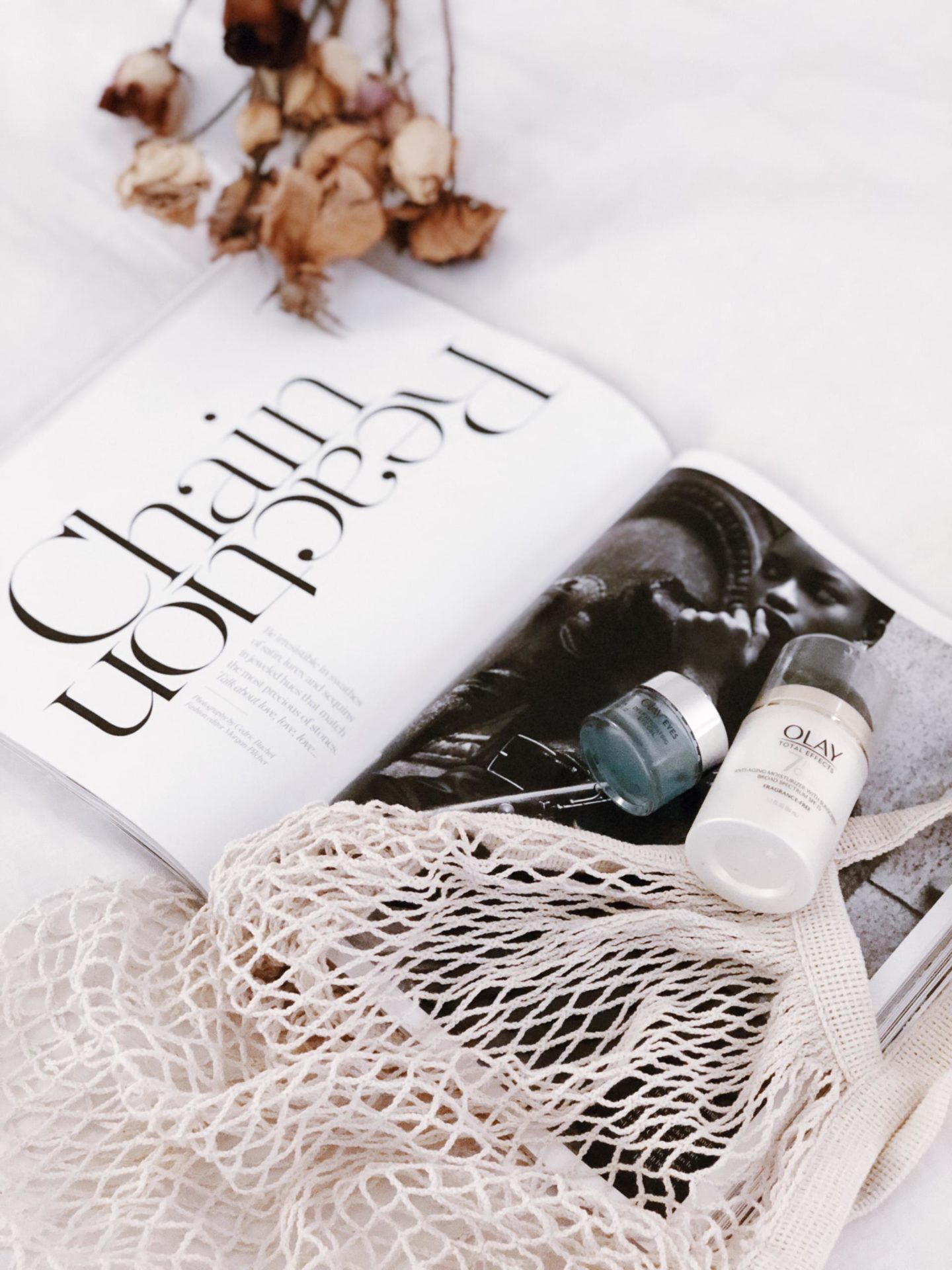 For shares that include a brand URL, please include the #ad hashtag in your social share.