Today is supposed to be a high of 76 and I am THRILLED.
I rode my bike to work this morning in SHORTS and it made me crave summer that much more.
Unfortunately, it's barely February. So here I am, blogging about this beautiful rust colored tie-front dress instead.
Which is totally find too because I'm actually so obsessed with this dress!
I always find that long sleeve dresses seem to be extremely flattering and most of the time slimming. Especially ones with a mock neck like this one. It has such a chic vibe, but the tie-front gives it an interested twist. No pun intended there.
I LOVE this dress paired with my new sock boots from Windsor. I never thought I'd own a pair of sock boots but never say never, right? The best part is that this pair is SO affordable. They're a bit higher than I'm used to, so if you're more into the low-heel I'd say these are not the ones for you, but these are a cute leather option, that are also on sale!
Hope you all had a GREAT Monday and your week is off to a strong start 🙂
Would love to hear from you babes! Email me and introduce yourself! There's nothing I love more than to meet my readers xx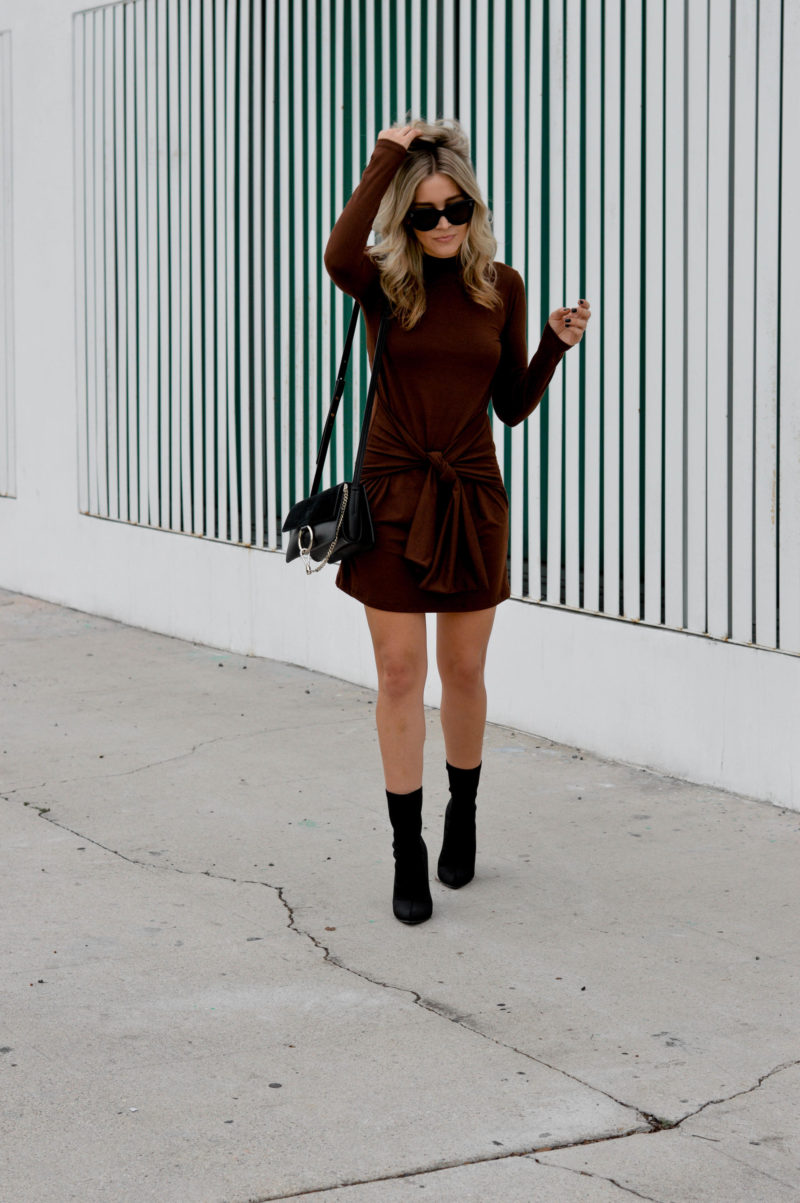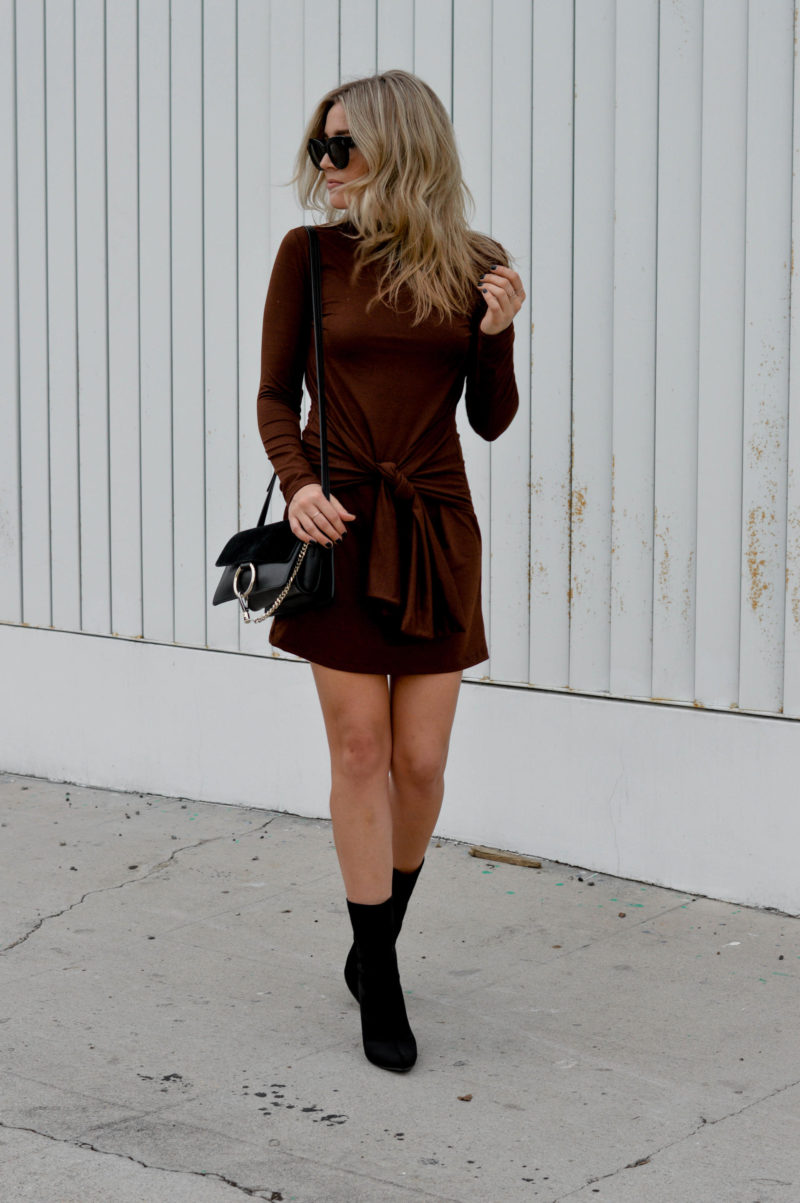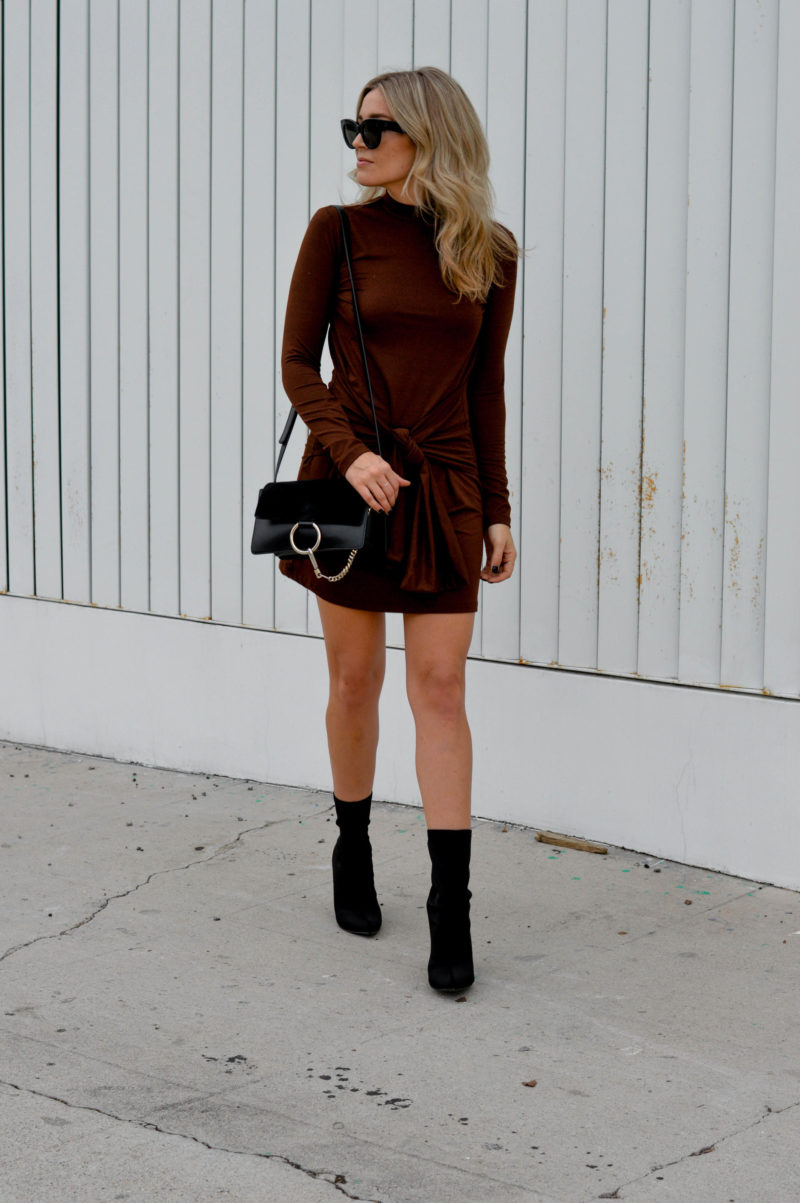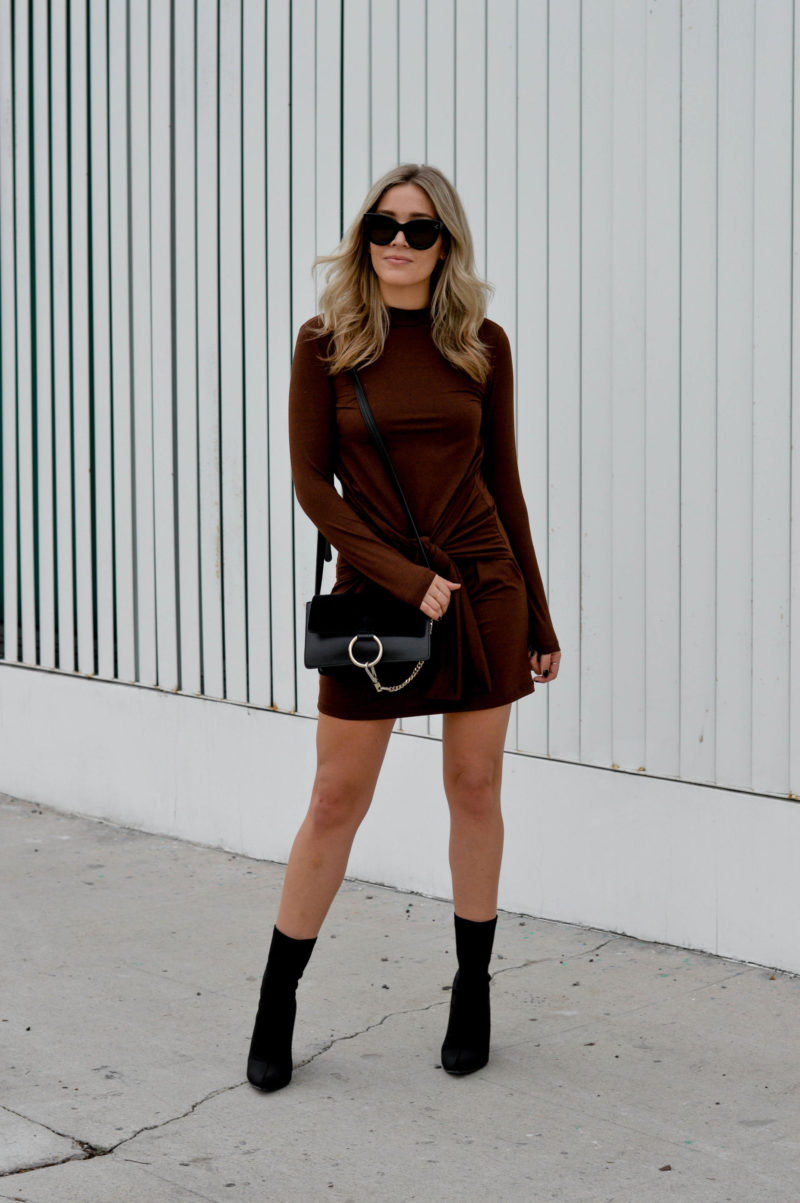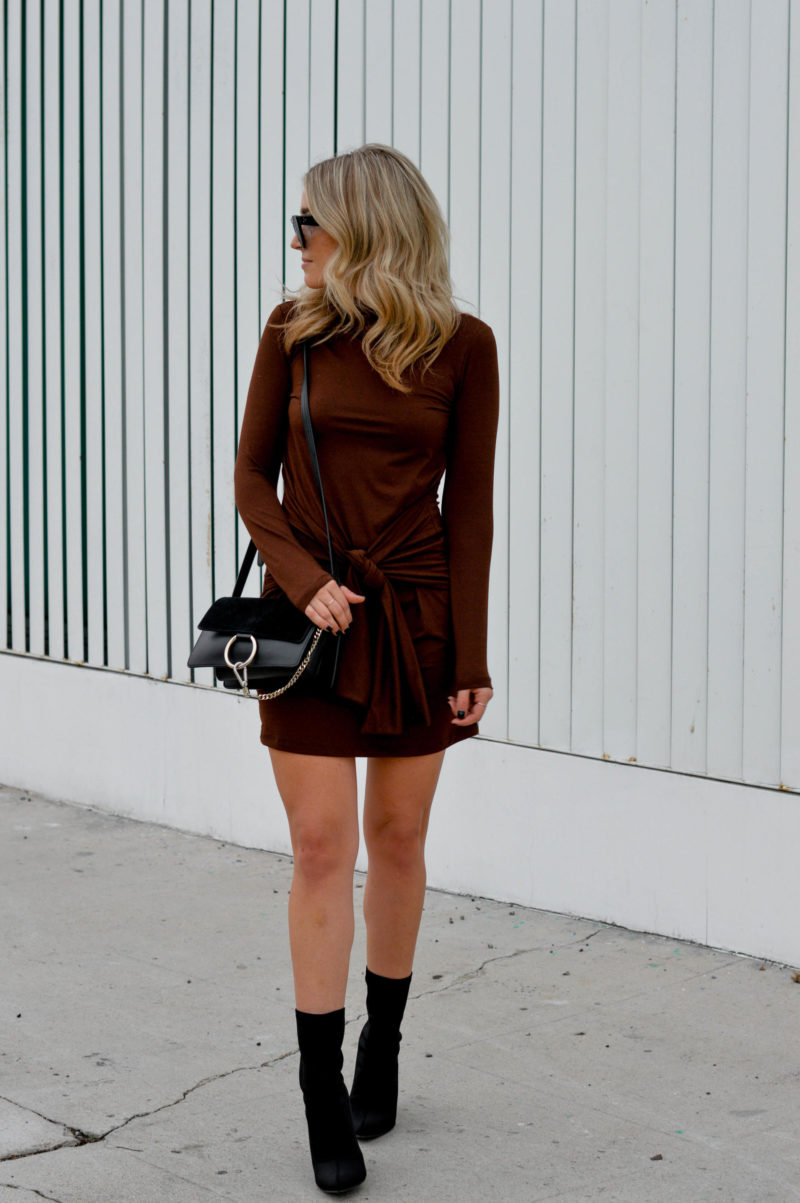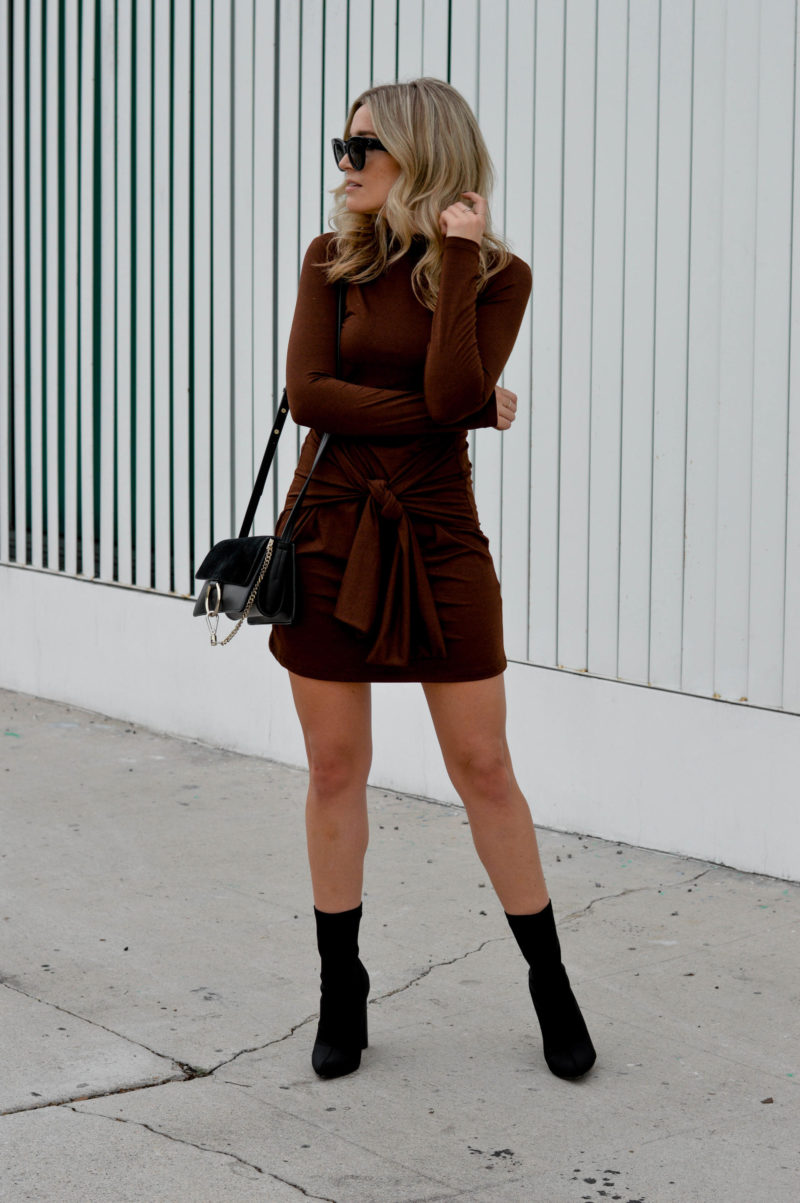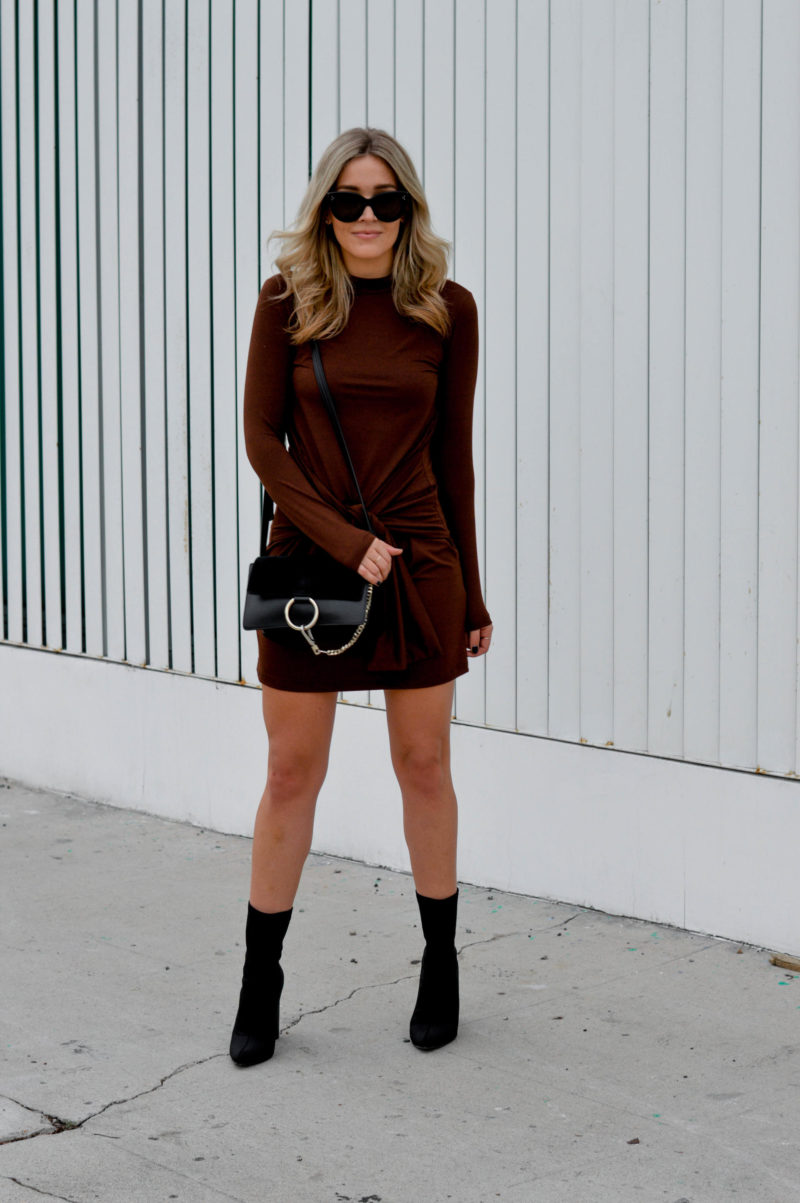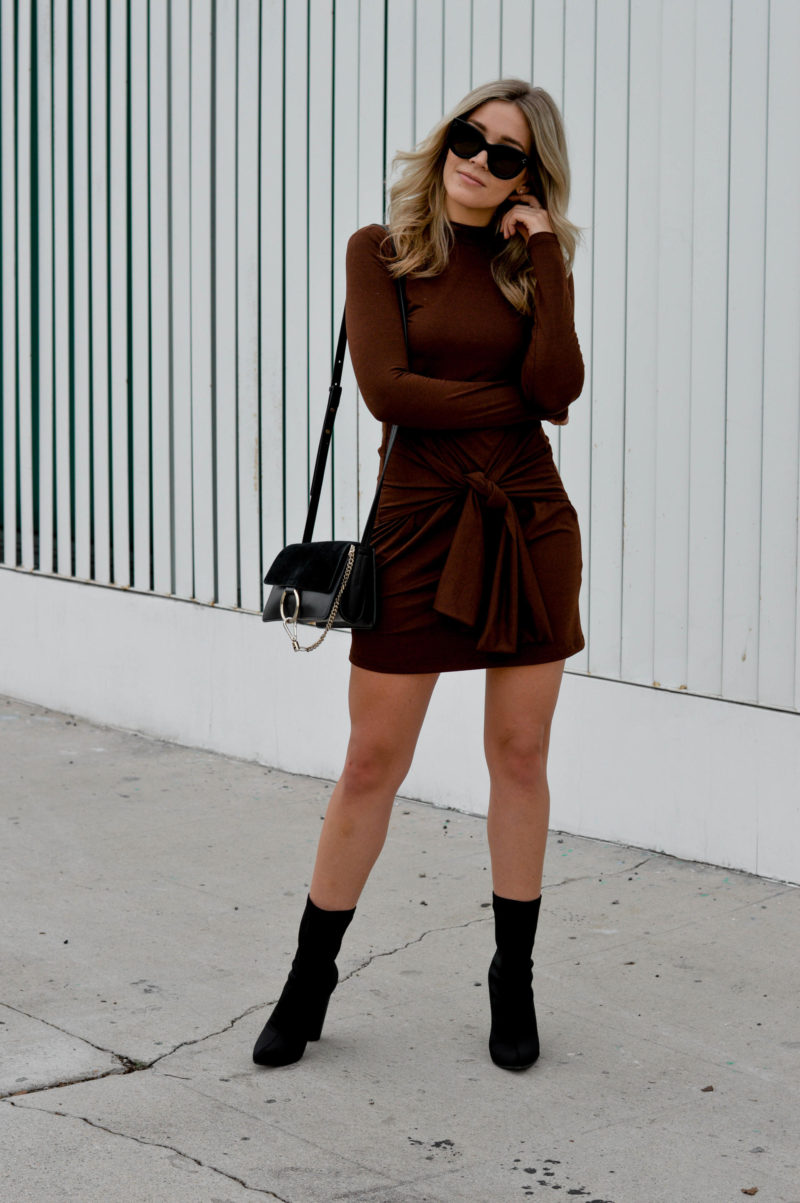 Dress, c/o K Sera Boutique | Boots, c/o Windsor | Bag, c/o Anna Xi | Celine Sunglasses, Amazon
Photography by my amazing mama xoxo