As the summer ends and the Fall begins to slowly set in, it's time to reconsider what you're wearing to your Black Tie Weddings! Summer weddings are so much fun because you can wear bright colors and pretty pastels, so I've included my favorite pastel lace number for the more formal weddings in the summer (just in case you feel like sporting something summery to your September weddings). However, as soon as October rolls around, in my opinion, there's no excuses! For Black Tie weddings, it's time to whip out the gorgeous evening dresses.
I partnered with Sherry London to show you some of my favorite formal evening gowns, so if you're interested to see what I pulled from the site then scroll to the bottom! You'll find my favorite red and black evening gowns; also some celebrity duplicates that they recreated so you can bring the red carpet fashion to whatever event you want!
Sizing Info
I got a Small in the dress, but definitely could have gotten a Medium. The top of the dress is just a bit tighter than I would like!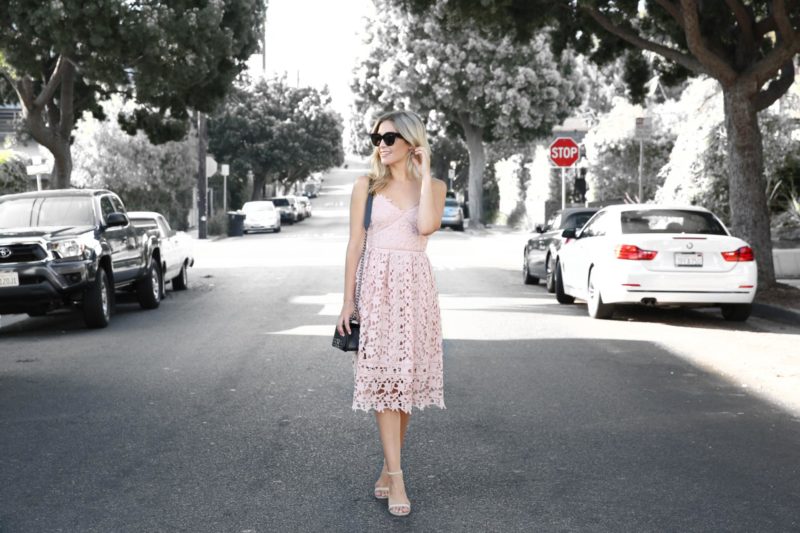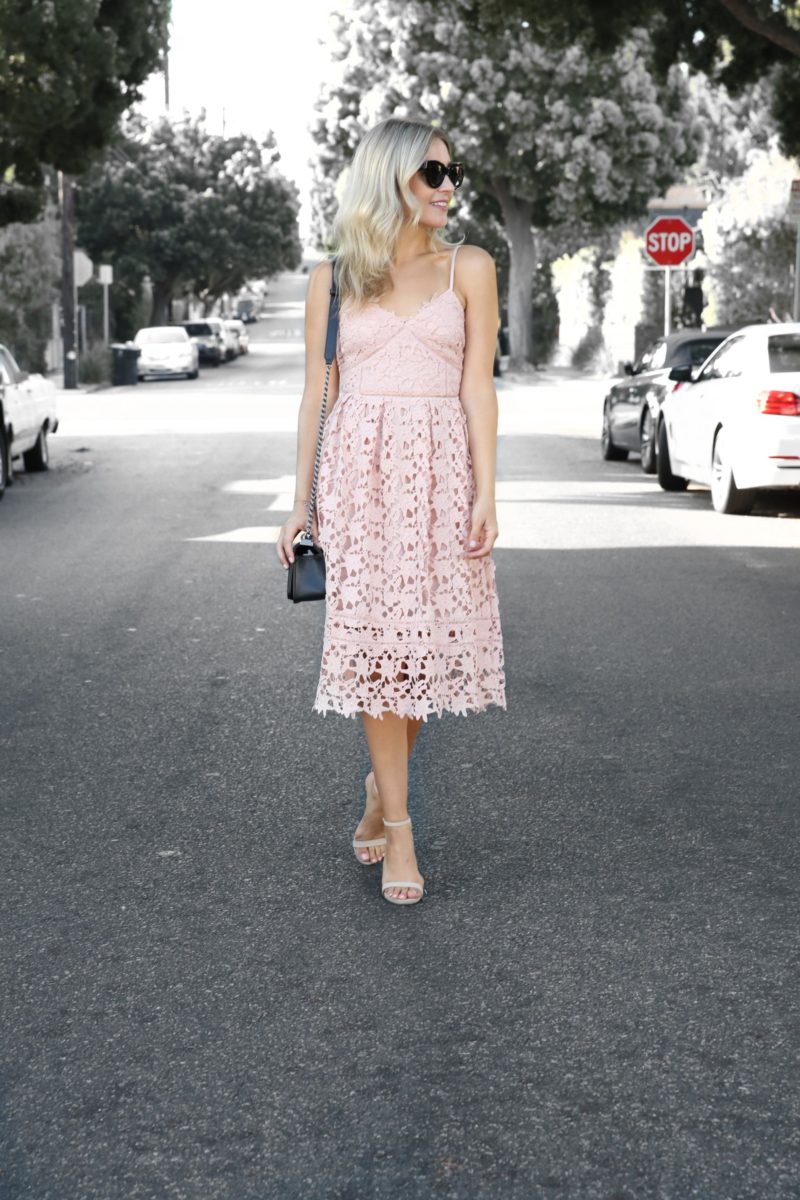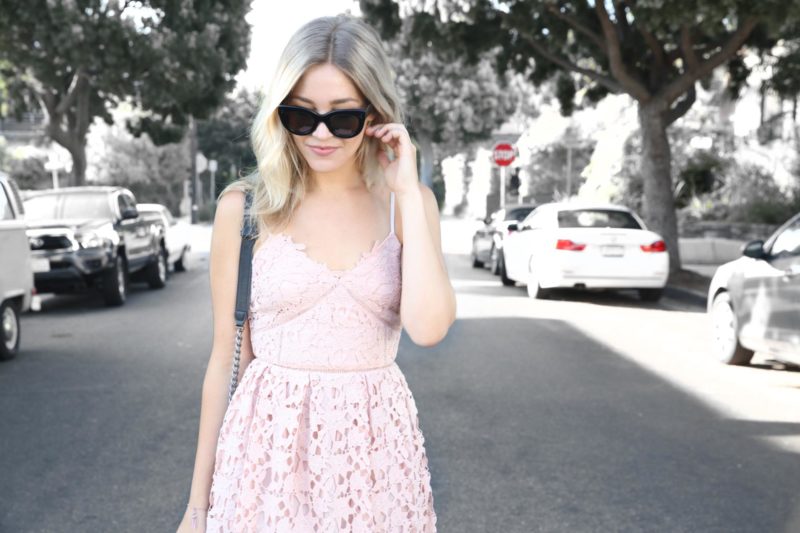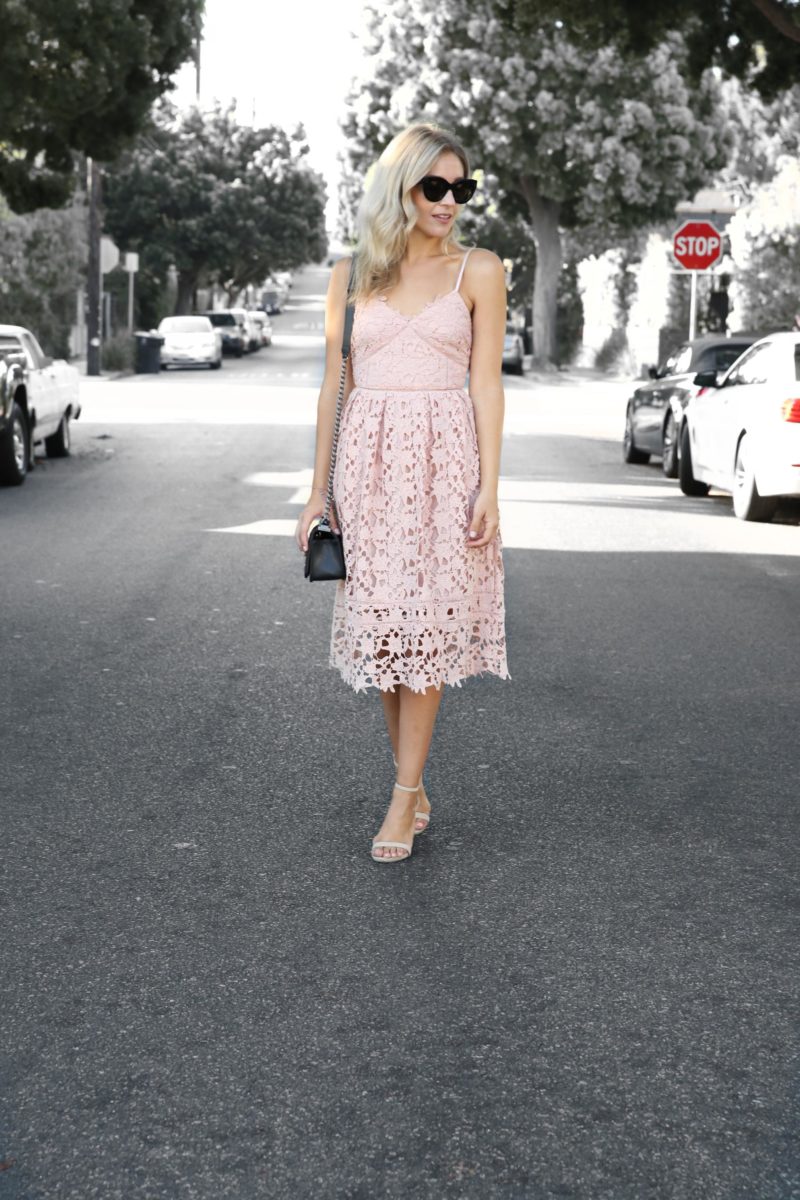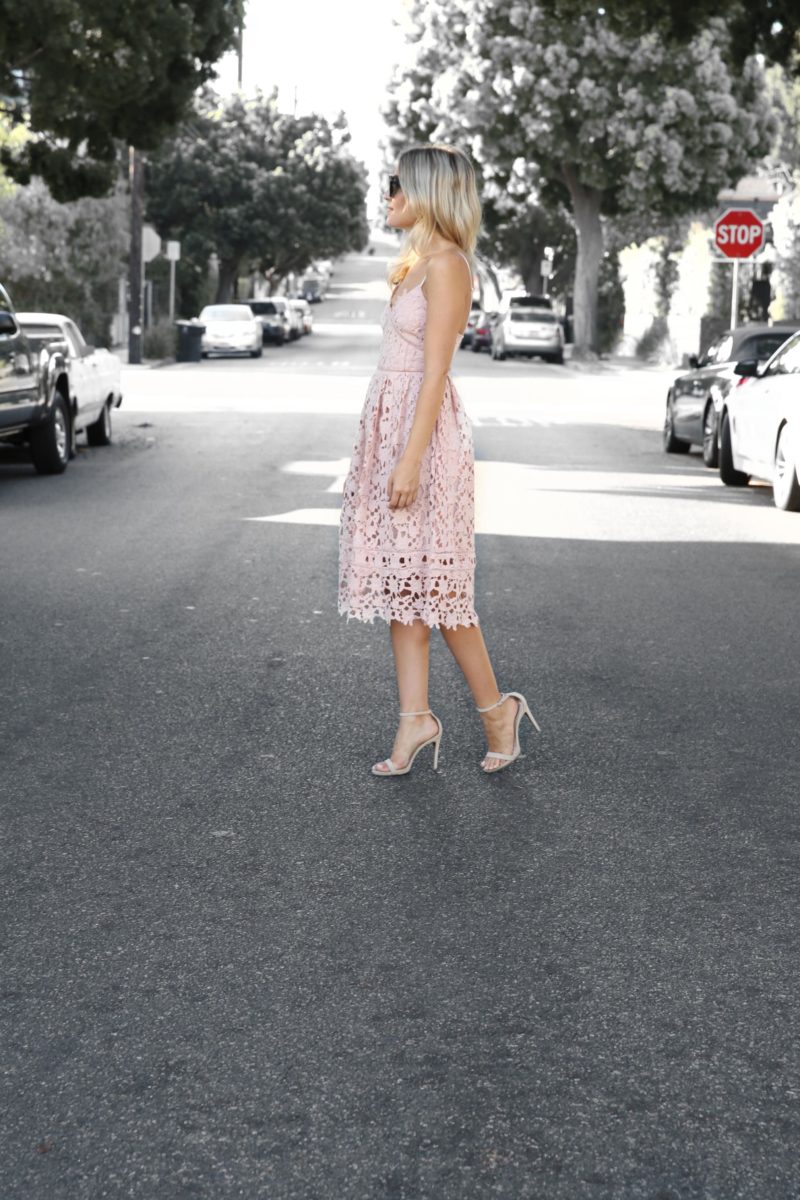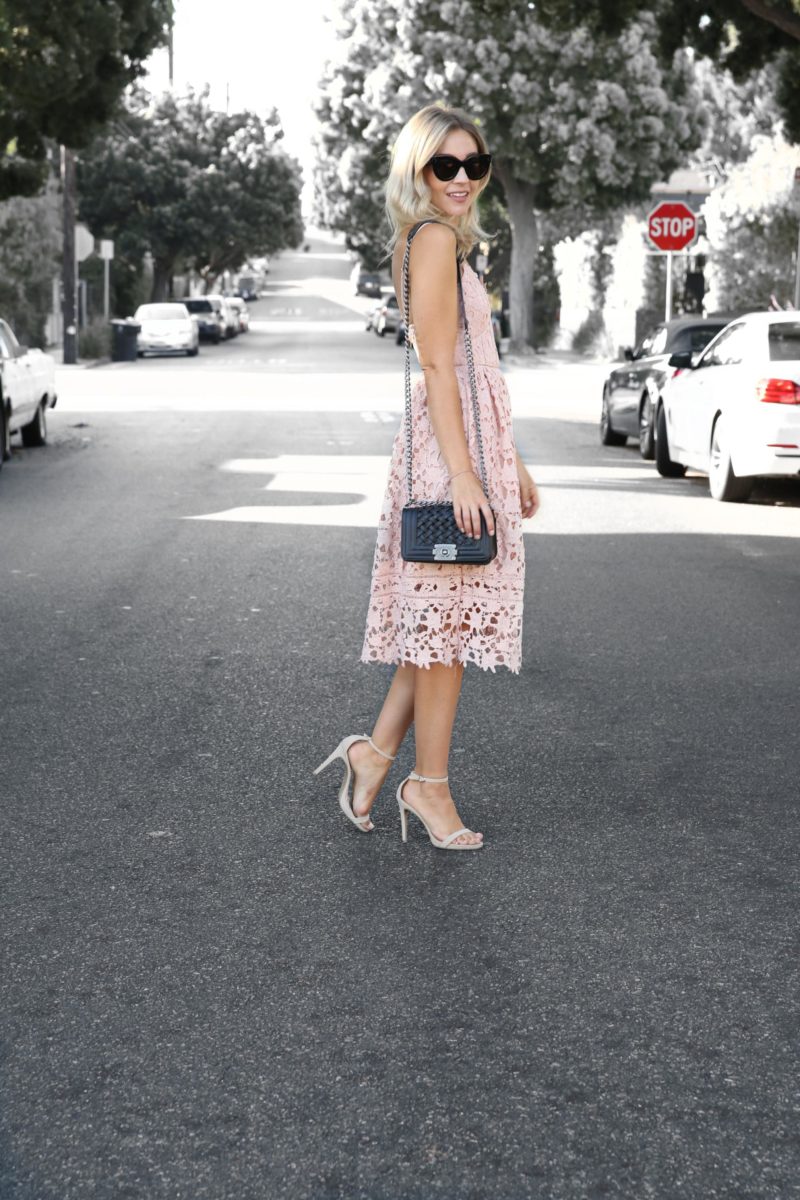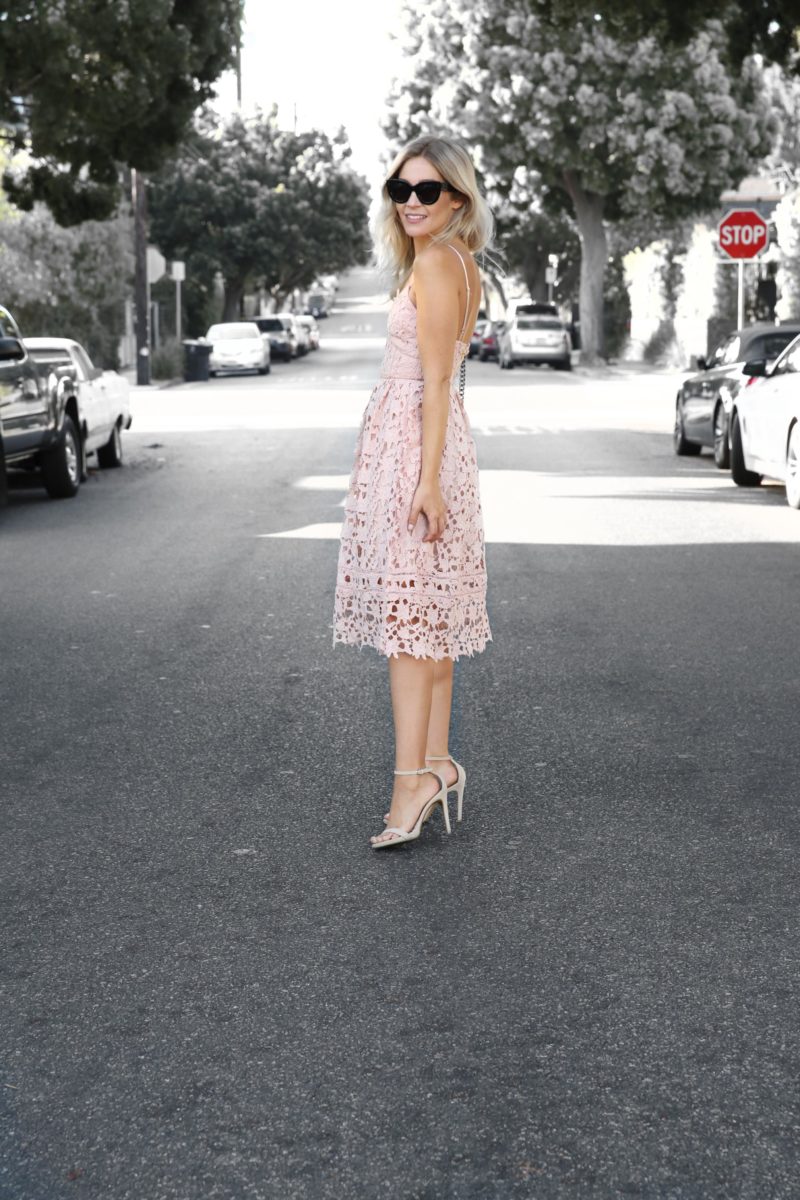 Pink Lace Dress, c/o Romwe | Shoes, c/o Necessary Clothing | Sunglasses
Photography by Leon Nyarecha
---
If I'm not going with black, and the wedding is close to the winter months…red is my go-to dress color. Red is very chic, very rich, and makes a bold statement! Of course, if you don't know the bride & groom very well, maybe go for something a little more subtle. Burgundy is a great alternative to a bright red. But if it's a Black Tie Winter Wedding, you will be a stunner in red!
Red is a fun color, but if you're more classic with your dress choices, then the below options will be perfect for your upcoming black tie event!
---
Black is my go-to for a Black Tie Wedding. I feel the most chic in black, and it's 100% a dress you can wear again and again. Finding great black dresses is hard for me, so it's extremely valuable when I stumble across one that I can find many uses for! I included long & short options just in case you prefer one over the other. Images are all linked!