Before we get to this white off-the-shoulder top, I have to start off by saying THANK YOU SO MUCH for the overwhelming feedback, texts, comments, messages, and love that you all sent me last Friday after I posted my LA Adventure blog. It was such an overwhelming feeling to see who read it, and even more overwhelming to see who was touched by it in some way! I also loved that some of you wanted to see more posts of that nature. I get so caught up in the outfit posts sometime that I completely forget that some of you actually want to know a little bit more about me and my life! SO, I promise to include you all in more of my life's ups & downs 🙂
This weekend was such a whirlwind, in the best way possible! Friday night I had a great night out at dinner with Brennan & his Uncle & cousin who were in town from Minnesota; Saturday was FILLED with moving from Playa Vista to Santa Monica, which luckily wasn't too far away but it was definitely a process; and Sunday was the best by far! Brennan and I went to the OC fair and had an absolute blast. He loves the fair so much so he was literally the best person to go with! We rode pretty much every single ride there, some of them twice, we ate all the fried food that we wanted to (paying for it today…but the deep fried Oreos are so worth it you guys), and took photo booth pictures two times (which happen to be my favorite part of the far). If you're in the LA/OC/SD/IE area…or wherever you may be, the trip is worth it! The OC fair is one of my favorite fairs and so much fun (and clean, which is nice lol).
Have you guys ever seen No Strings Attached? Well, after I saw Natalie Portman and Ashton Kutcher have their intense scene in front of the LACMA light posts, all I wanted was to do a photo shoot in front of them! That dream finally came true, so I'm really excited to share these photos with you.
This white off-the-shoulder top is from Shein, and it's a great quality! The best way to describe it is a starchy material, it can be ironed and then it holds its shape really well. I got my normal size and it fits perfectly. The arms can get a little uncomfortable at the end of the first day you wear it, but now that I've worn it a couple times I'm used to it! The top & the arms are all strong elastic, so it's really nice that the top doesn't fall down or move around too much. Definitely a necessary trait when looking for the perfect off the shoulder top.
I paired it with my favorite ankle denim from James Jeans (it's just a tiny bit shorter than the regular Twiggy styles, so it's a perfect length that doesn't need any hemming for my 5'4″ stature!). I completed this casual chic look with my coveted Kate Spade heels and Celine sunglasses that I got at a discount from Amazon!
Happy Tuesday loves xx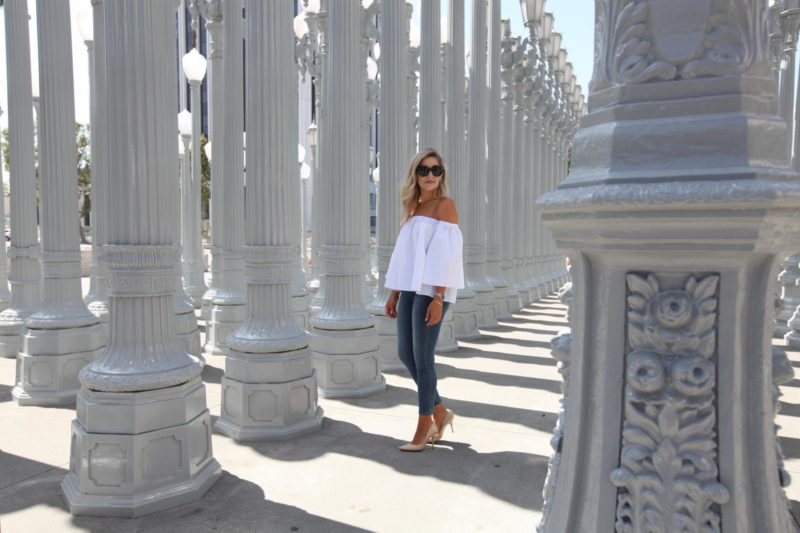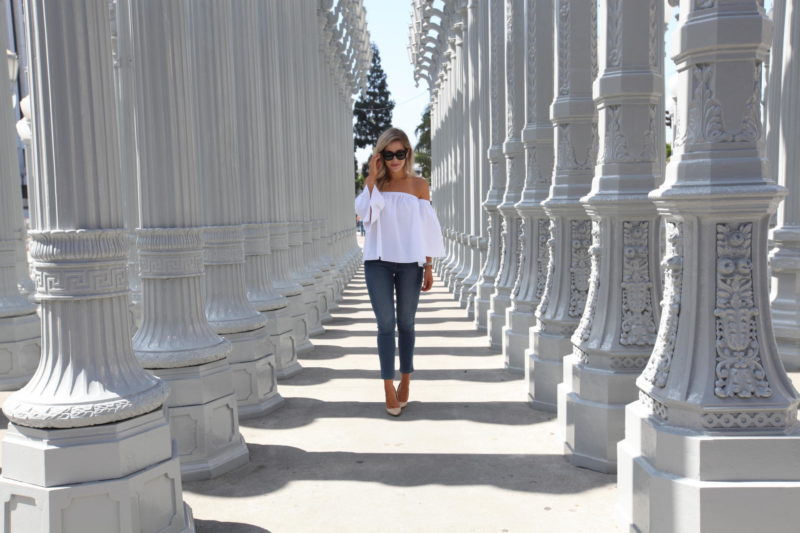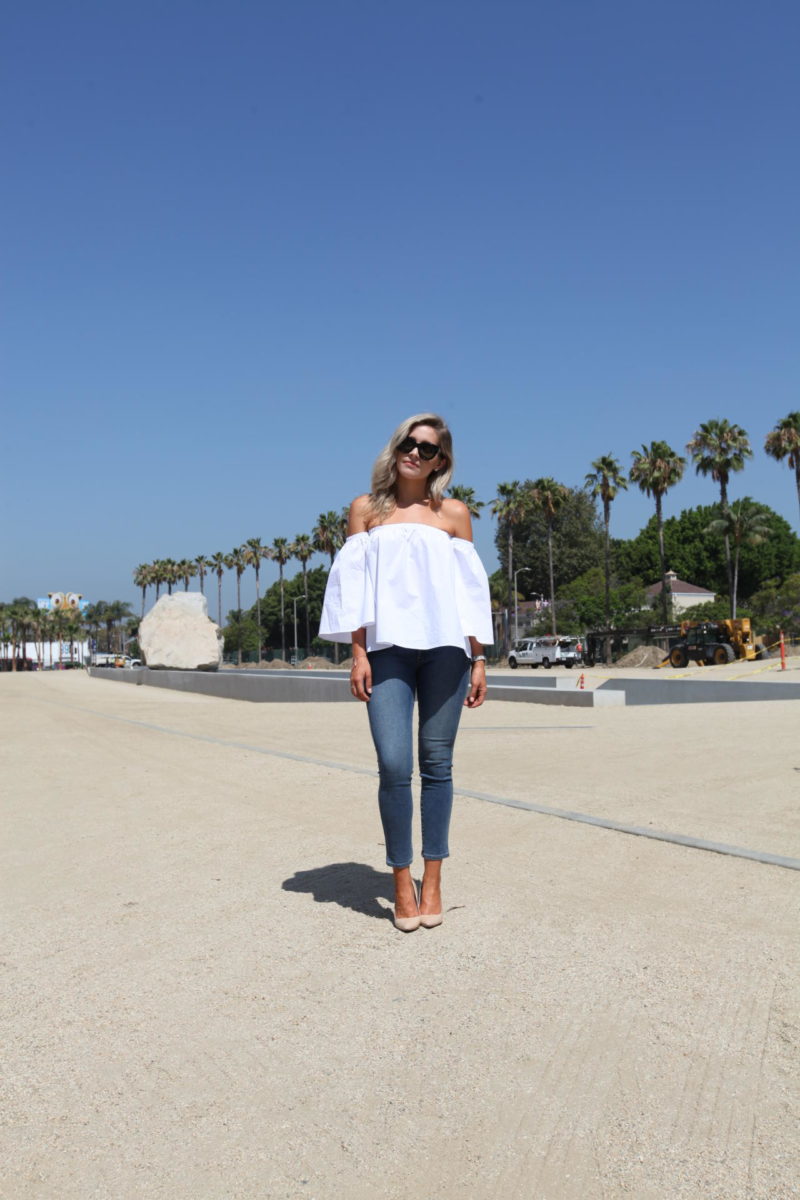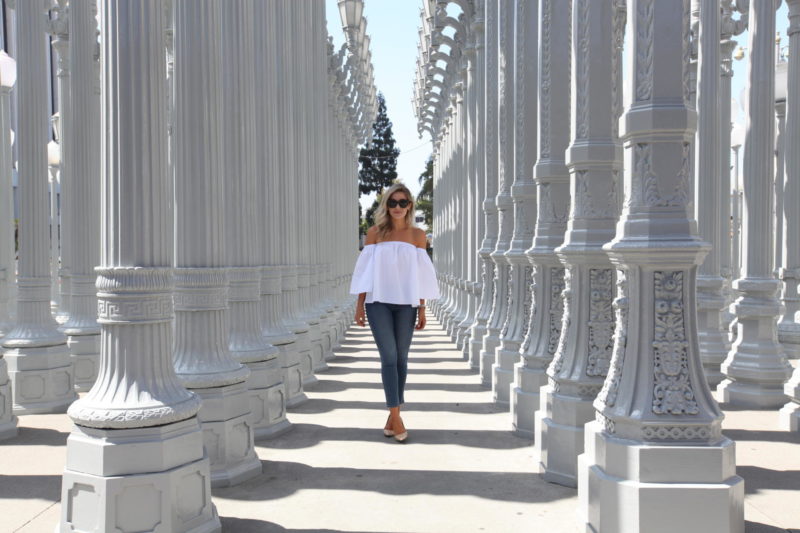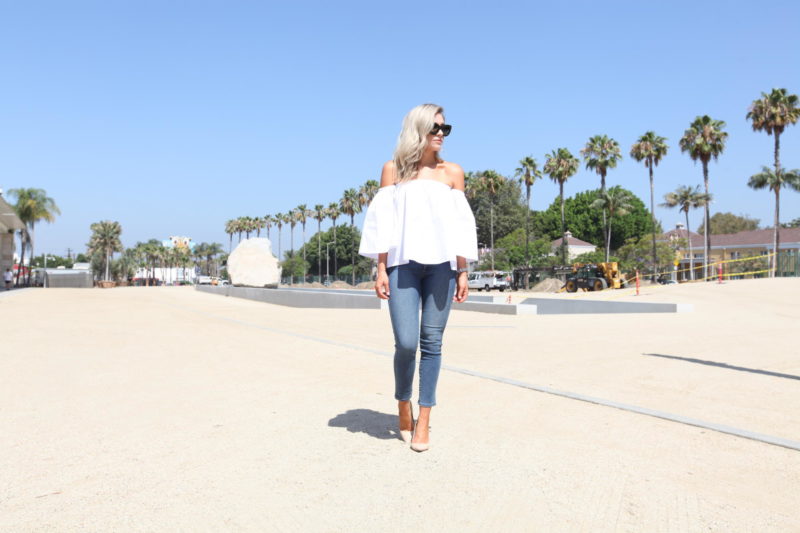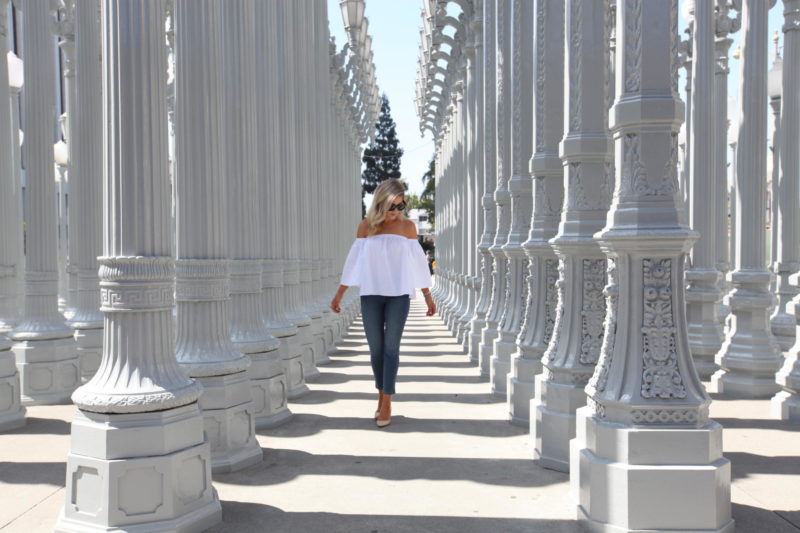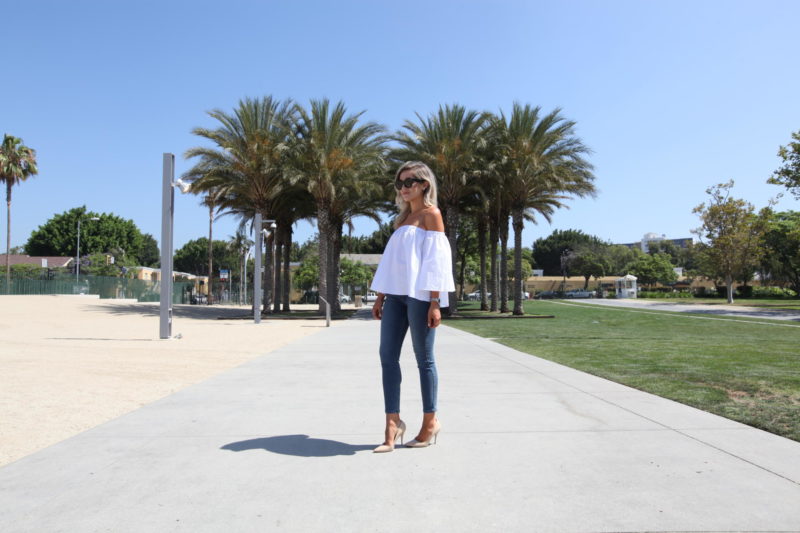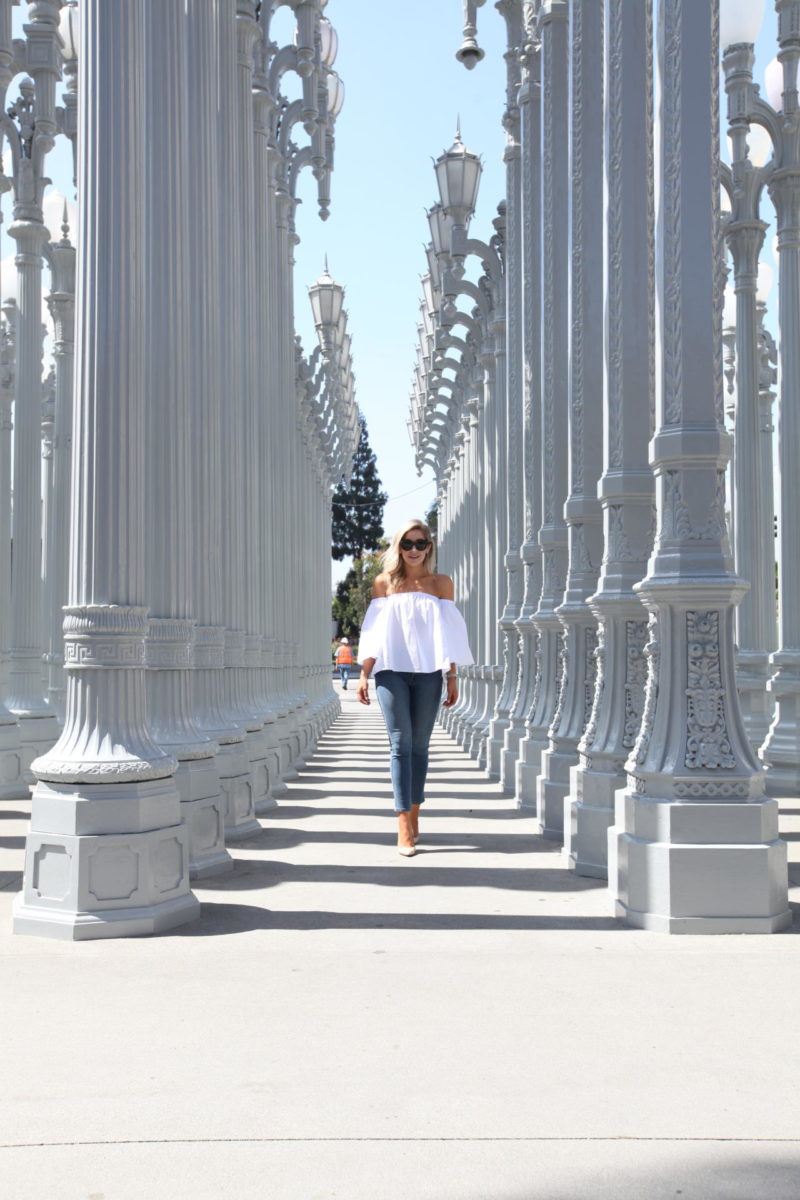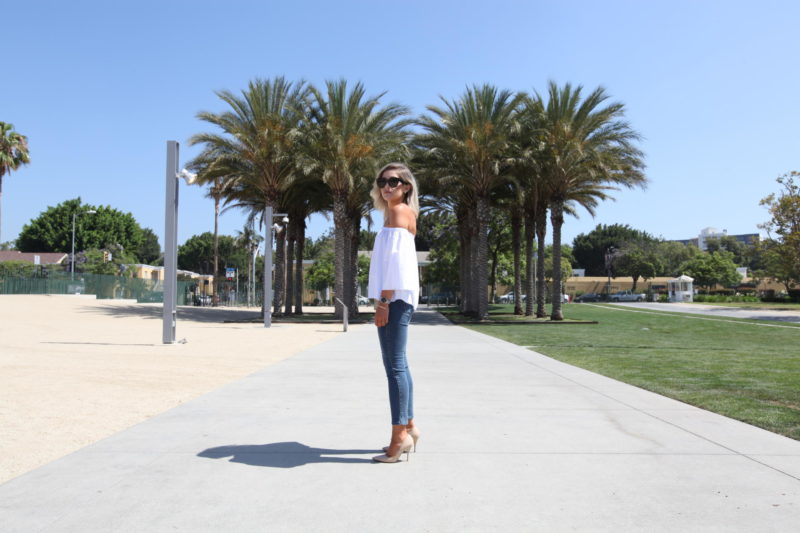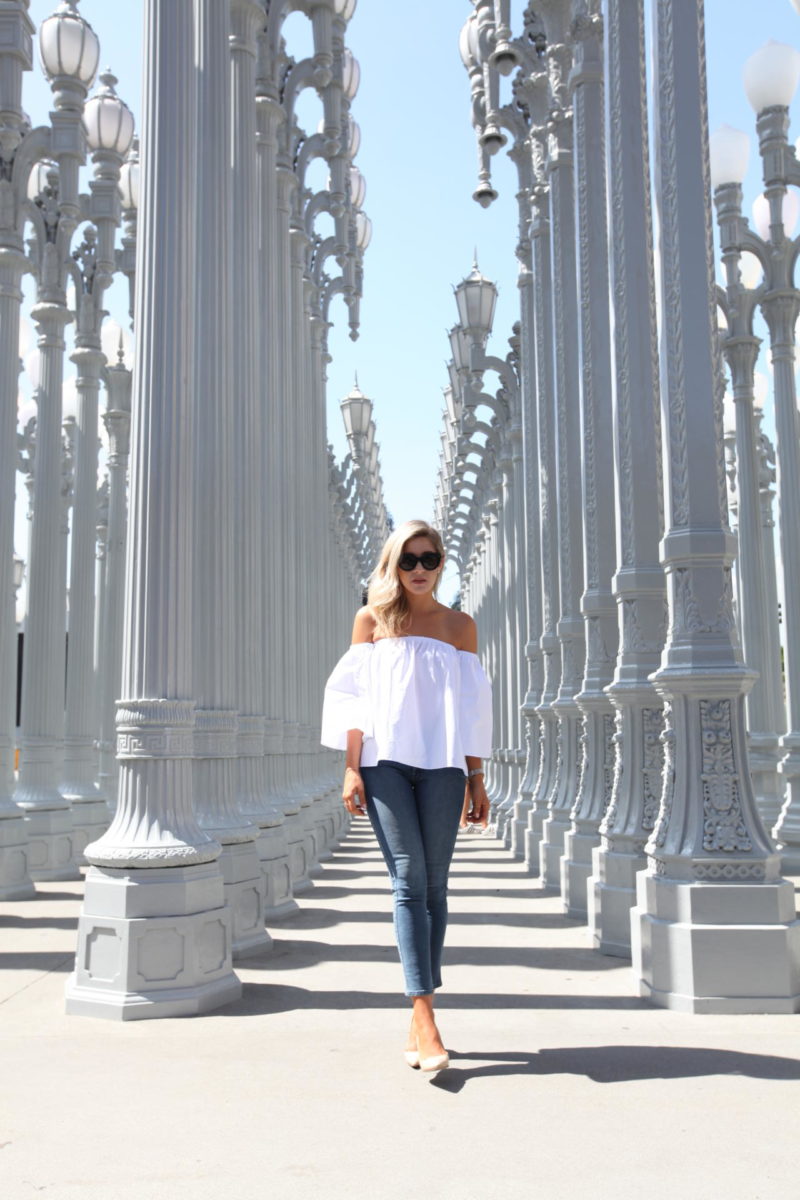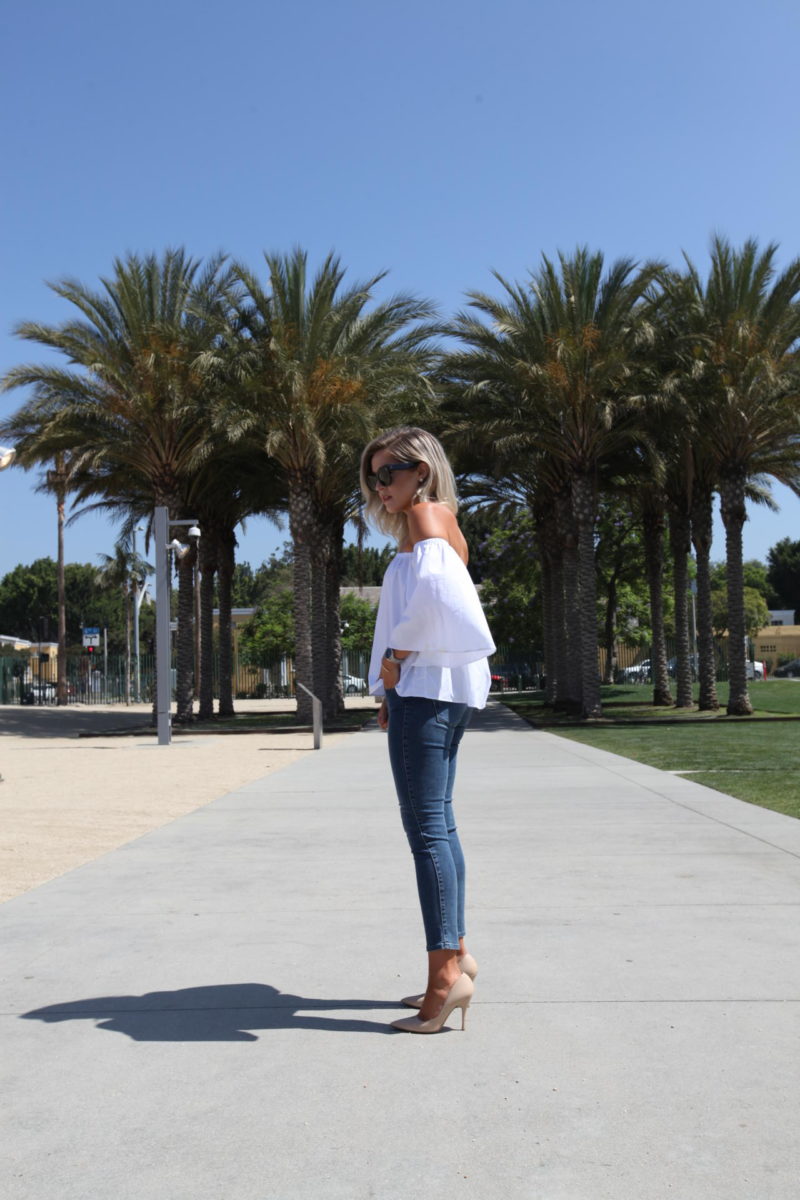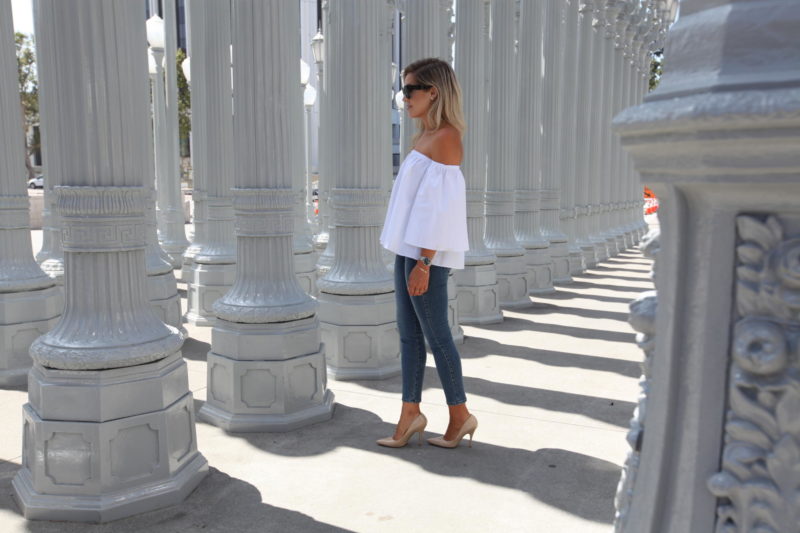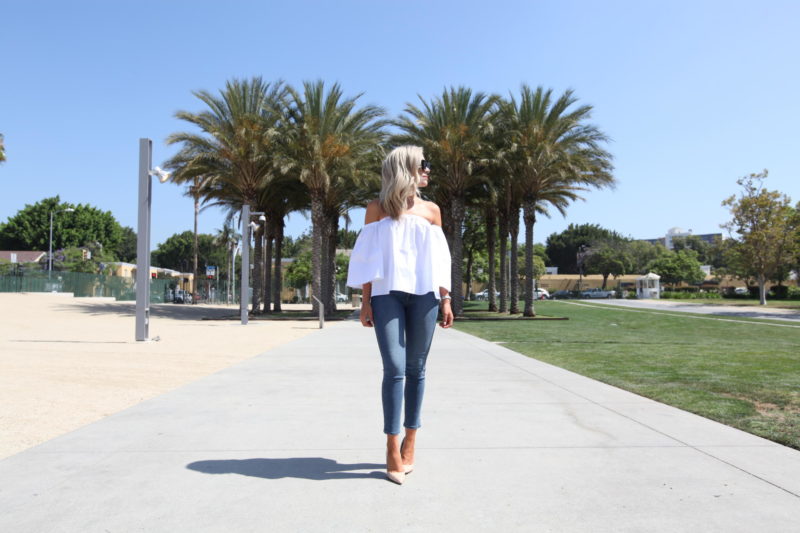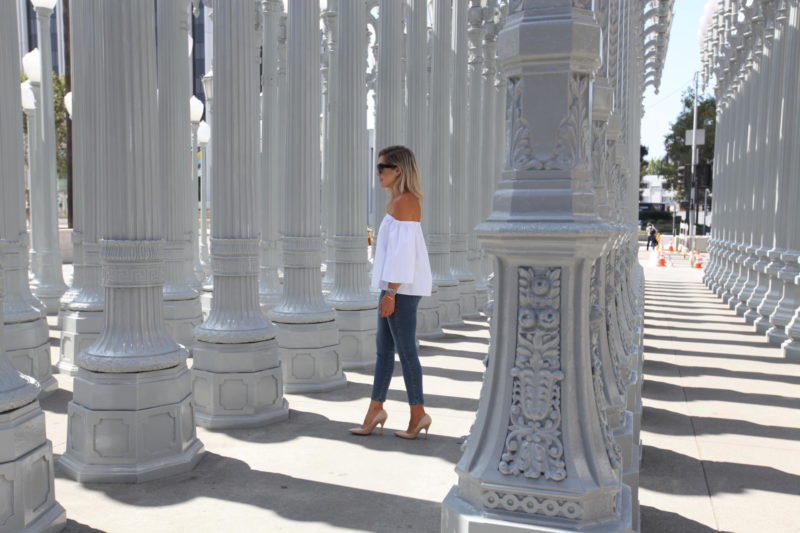 Top, c/o Shein | Jeans, c/o James Jeans | Shoes, Kate Spade | Sunglasses, Celine | Watch, c/o Nicole Vienna | Rose Gold Cooridnates Bracelet, c/o Bip & Bop

Photography by Lauren Park Photography