After a week hiatus during my trip to Minnesota I tried to post more this week, but in all honesty kind of just wanted to give myself a year-end break as well.
Seeing as today is technically my 4-year blogiversary though, I could't NOT post!
These photos were shot during Thanksgiving up in Brian Head, but I felt like they were appropriate because this is pretty much what everyday looked like last week for me in Minnesota!
It was SO AMAZING to be surrounded by WINTER during Christmas. I've literally always wanted a white Christmas, and it finally happened!
As much as I loved Minnesota and meeting all of Brennan's friends & family and seeing his old stomping grounds, it was a huge learning experience for sure.
I legit wore two pairs of leggings everywhere I went, and at least 3-4 tops/jackets. Also, two pairs of socks, huge boots, a hat, and gloves.
That weather is NO JOKE. You can't just be like "oh I need to run to the store in this t-shirt brb." Oh no. You have to suit up, WHILE your car is thawing out in the driveway.
You know what else happens in negative degree temperatures? If you're trying to prevent your nose hairs from freezing while breathing by putting your scarf up to your face and breathing into it, and then you decide to let some fresh air in by dropping your scarf down from your face….IT FREEZES. My scarf legit iced over while walking to the Vikings game last Sunday because I was breathing warm air onto it. I was in awe, and also have never been so frozen in all of my life. It was quite the experience.
This wool moto jacket is perfect for cold weather because it is SO thick, and it's such a cute fit! Also, you can never go wrong with Hunter boots. So this outfit was an easy winter look! But be warned, hunter boots provide literally no warmth. So, grab some boot socks or layer, layer, layer!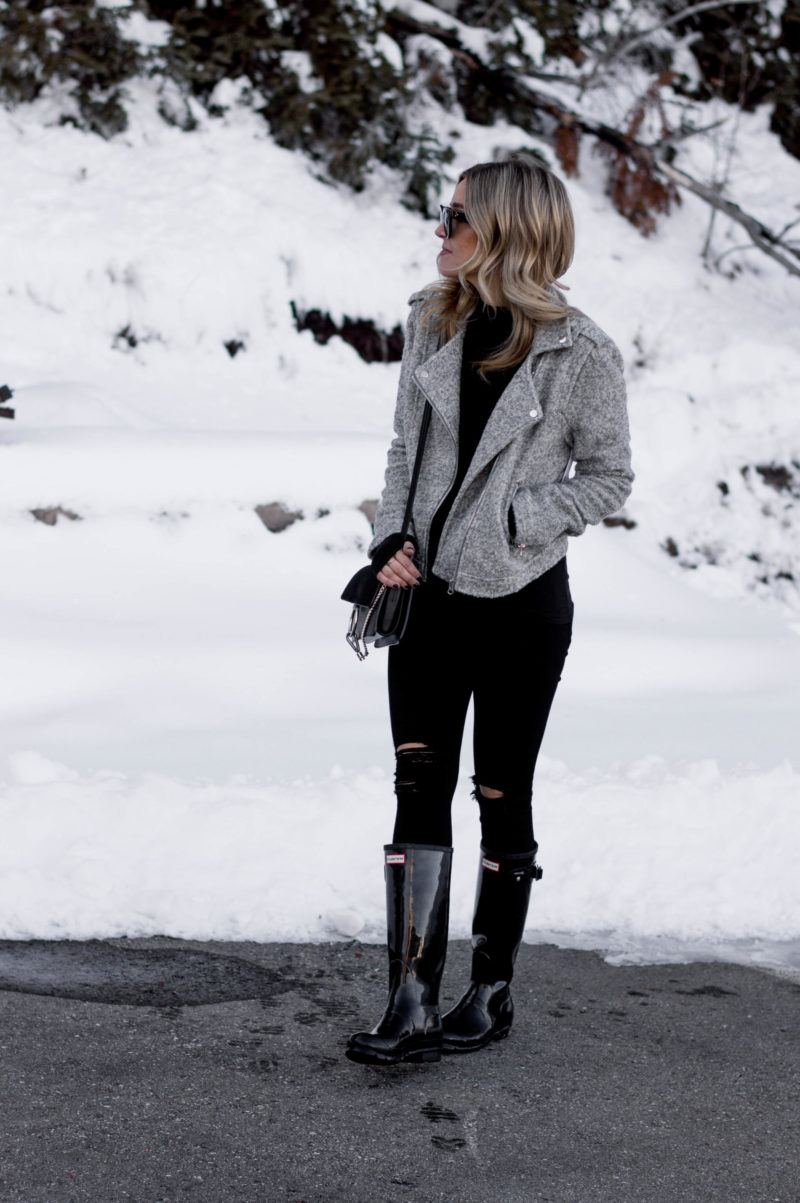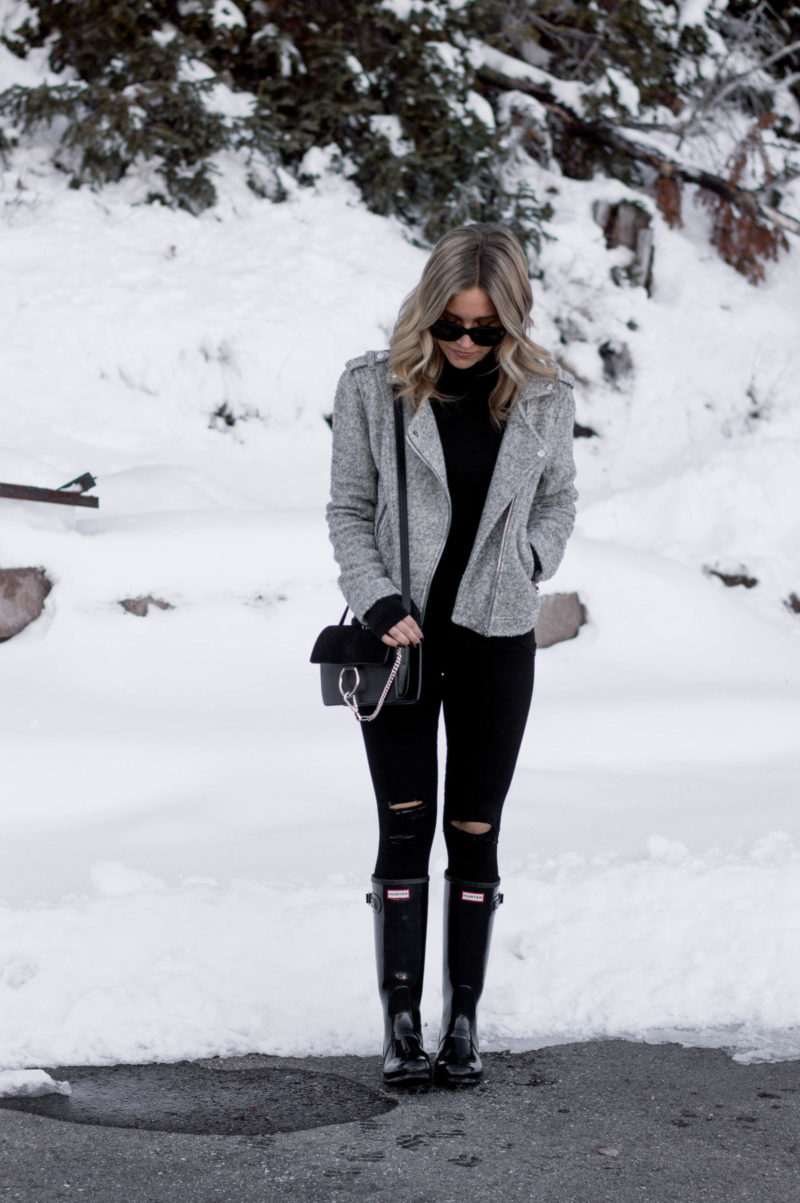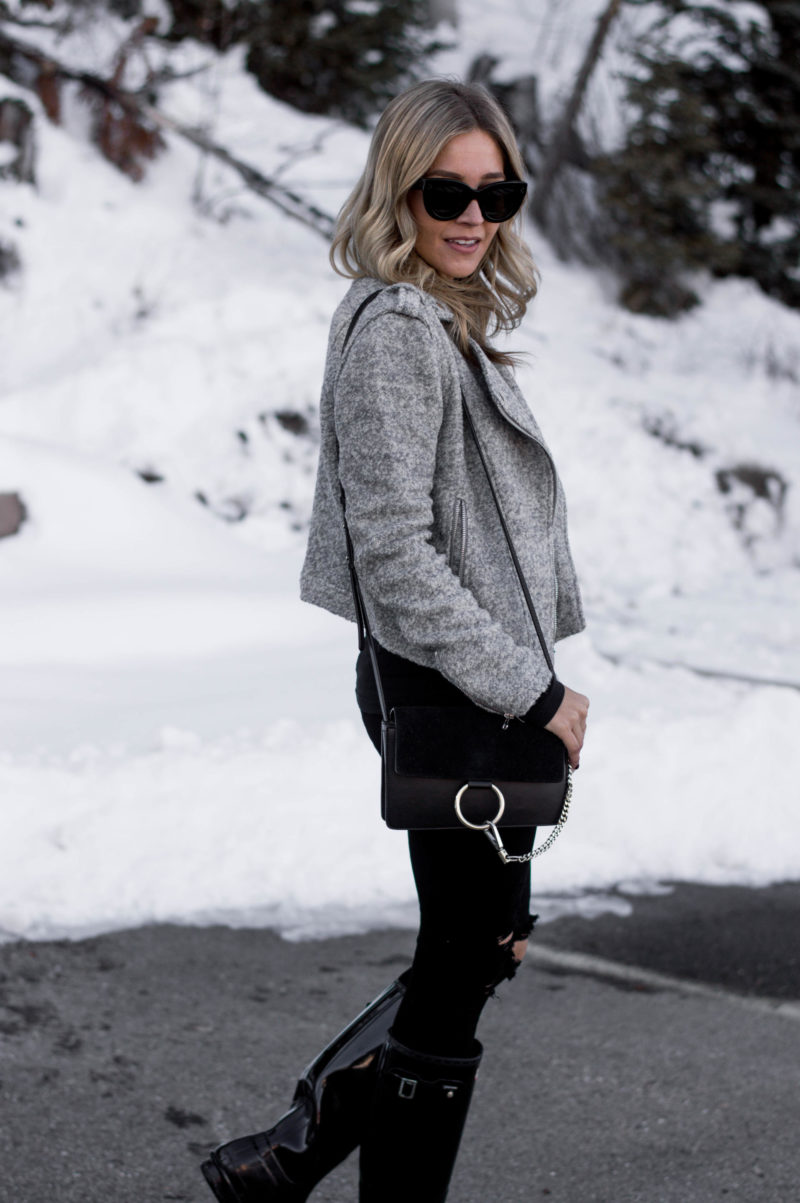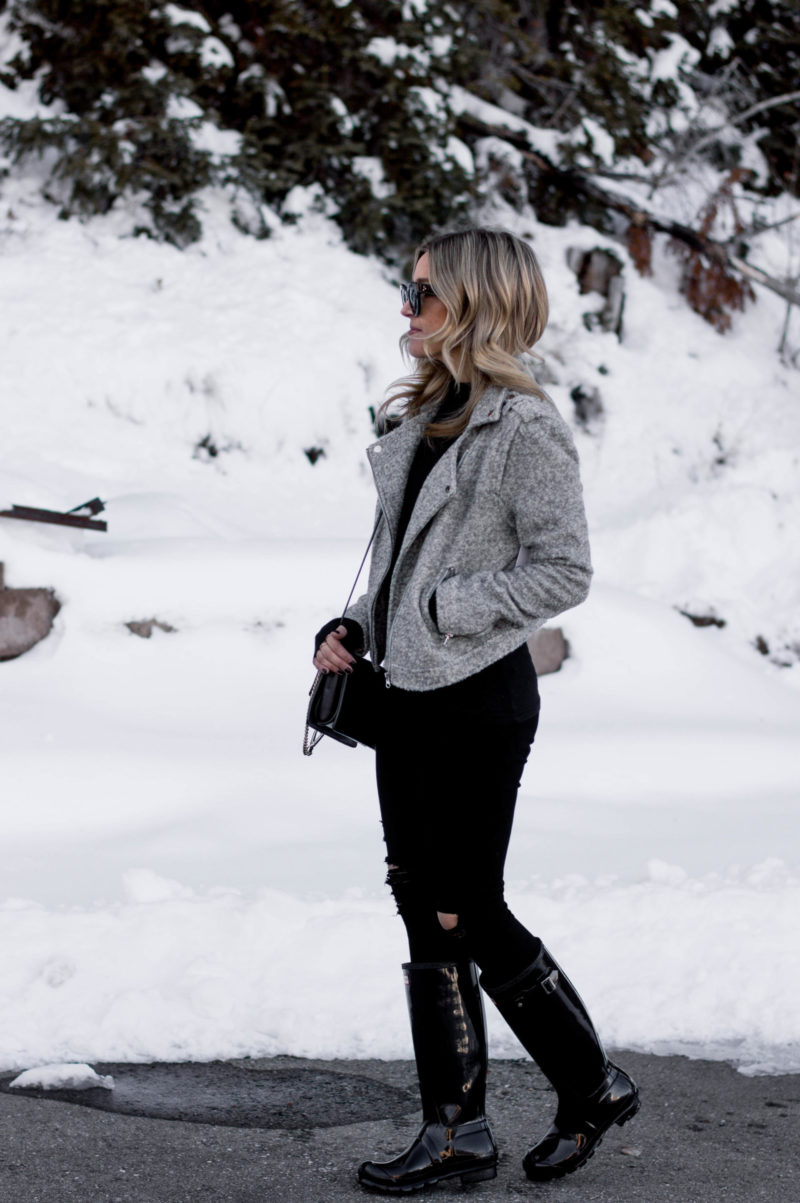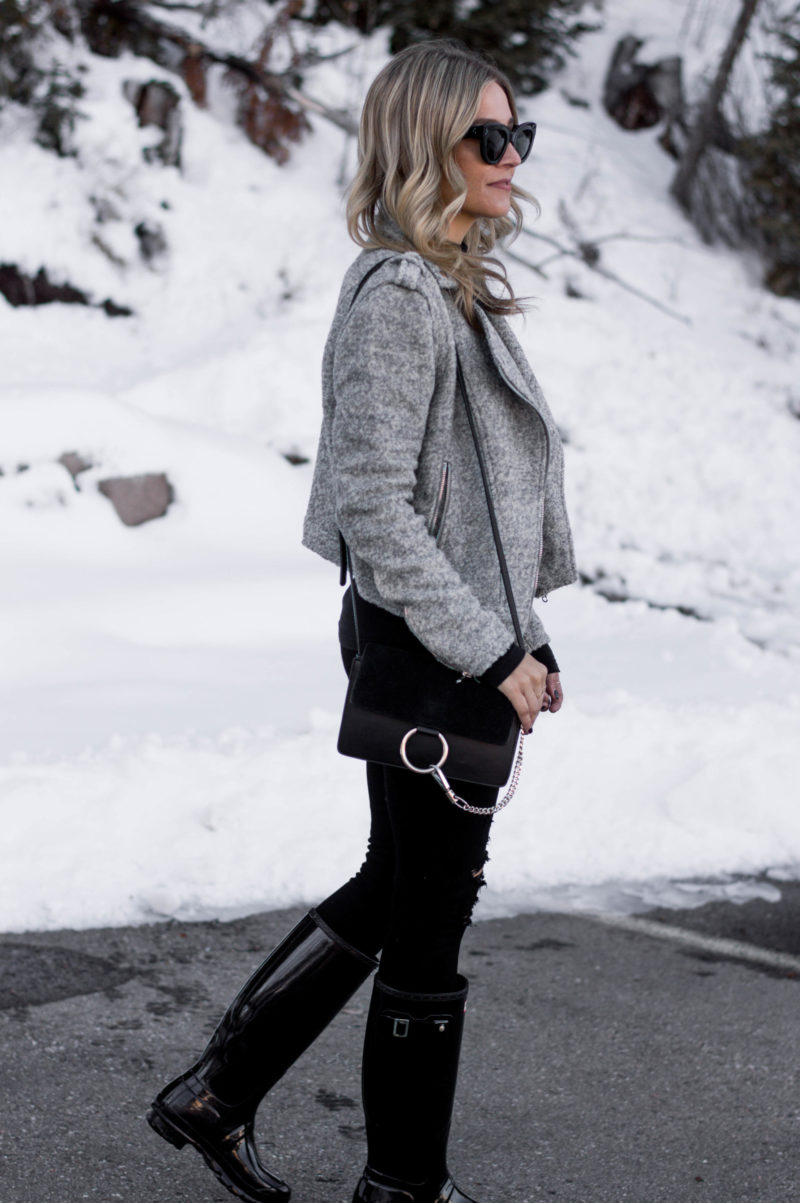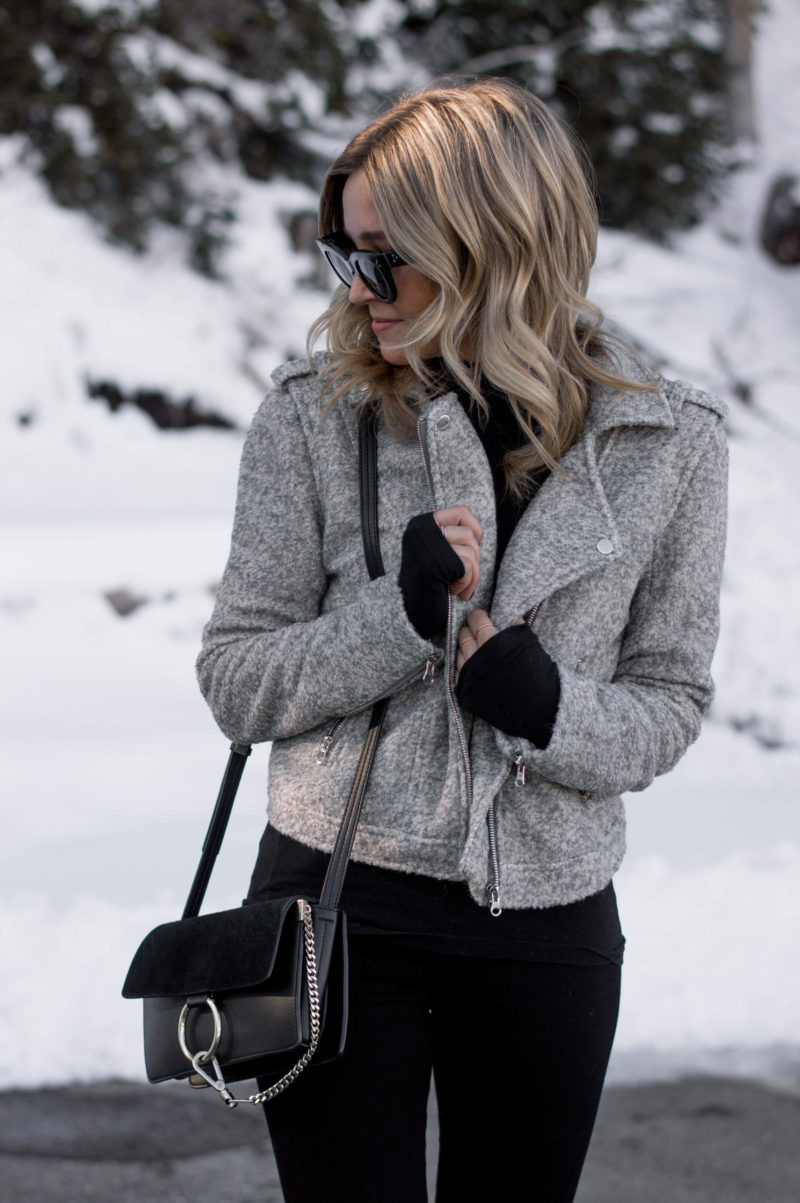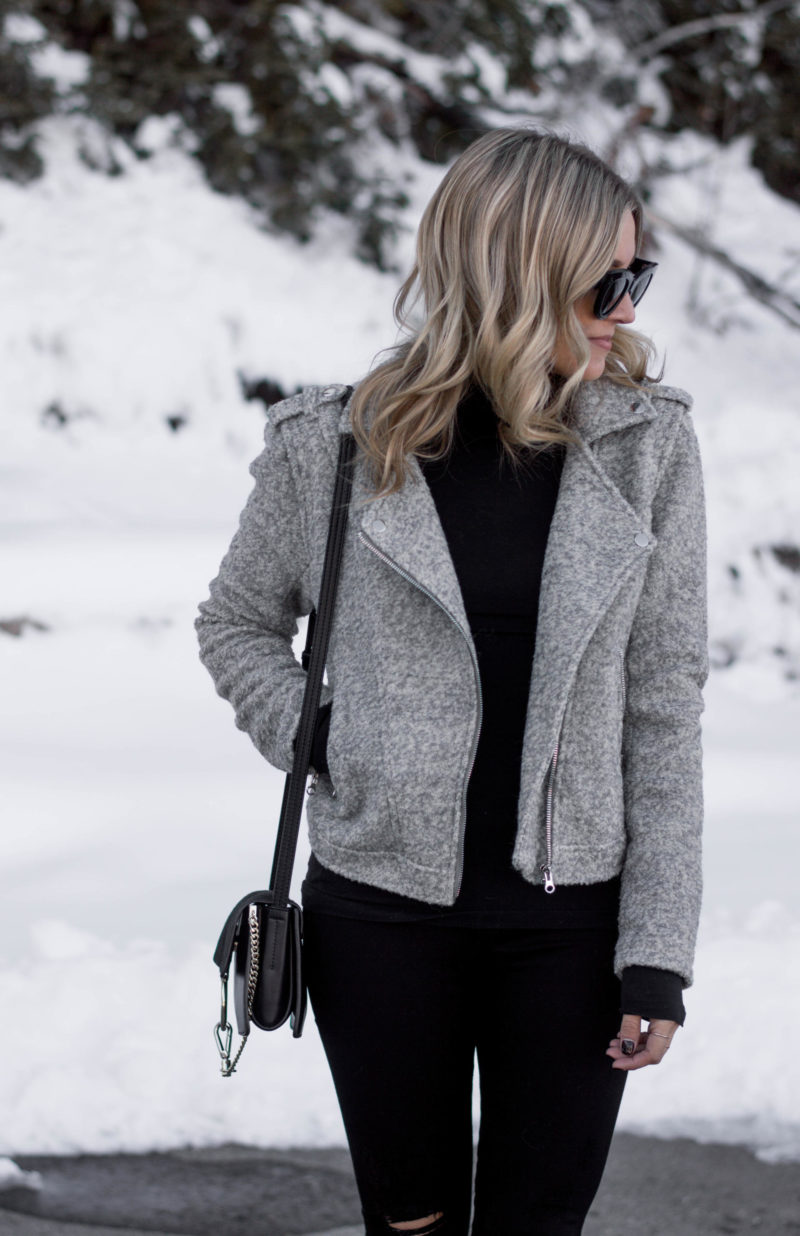 ---
Some amazing wool Moto Jackets to browse through!
---
Jacket, c/o LA Made Clothing | Jeans, c/o James Jeans | Boots, c/o LUISAVIAROMA
Photography by my amazing mama xo
---
Recreate this look
---