I've been a long-time lover of Olay, so it's no shock that I have yet another product that I can't help but share with you! Olay's new Cleansing Infusion line is the dynamic duo your face + body have been waiting for. It's very fitting that these two knock-out products have made their way into my daily routine recently because it's the start of a NEW year, and there's nothing more motivating than a blank slate (and refreshed beauty routine) to motivate you on the way to a better you! I've decided to really put a focus on overall skincare health; starting with how I can achieve that year-long natural glow simply by taking more intentional steps towards hydrated skin!
This year I'm making myself a priority. In the past, I've found every excuse in the book that helped me avoid taking care of myself – too much money, not enough time, lacking resources, not educated enough on a certain topic…you name it. But in 2018, that changes!
I'm reevaluating what's important, and making sure that I am #1 on that list. Because no matter what happens in life, you'll only ever get one YOU.
Taking small steps is key. One of the things I'm choosing to focus on this month is improving the state of my skin! Who doesn't like to have more hydrated, smooth, glowy skin?
Here are my #GlowUp goals for the month :
For starters, I've replaced all body washes with my Olay Cleansing Infusions (Deep Sea Kelp and Crushed Ginger). These hydrating glow body washes not only smell divine, but they're both both formulated with non-stripping cleansers and bio-renewing hydrators to improve your skin's condition AS you wash! GET THIS: their hydrating ingredients act like our skin's natural lipids to renew skin's surface from WITHIN, revealing that natural glow we're all after. This was reason enough for me to make the switch.
Maintain a ( faux ) tan. Simple: when I'm tan and glowy, I feel good about my body.
NEVER SKIP LOTION. No one likes dry skin.
DRINK WATER. Hydration is the root of all beauty.
Botox. Trying it. Stay tuned!
Continue to be consistent with my nightly skincare routine. This one is KEY. What's nice is that Olay's Cleansing Infusion line includes a Hydrating Glow Facial Cleanser ALSO in Deep Sea Kelp & Aloe Extract and Crush Ginger & Citrus Extract. Not only do I LOVE a good matching set, but it's nice to have two quality options. I typically use Deep Sea Kelp every night or when I plan to shave my legs, and alternate between Crushed Ginger when I want a more exfoliating wash.
You can't go wrong with either scent, but if you are after a more exfoliating wash ( both for body & face ) then I'd highly recommend the Crushed Ginger scent. If you're looking for a more everyday option, start with the Deep Sea Kelp! I am still undecided on which one my favorite truly is because they're both so soothing and hydrating, but since they're at such a great price point…who says you can't just get both?! 😉
---
NATURAL GLOW – FACE
---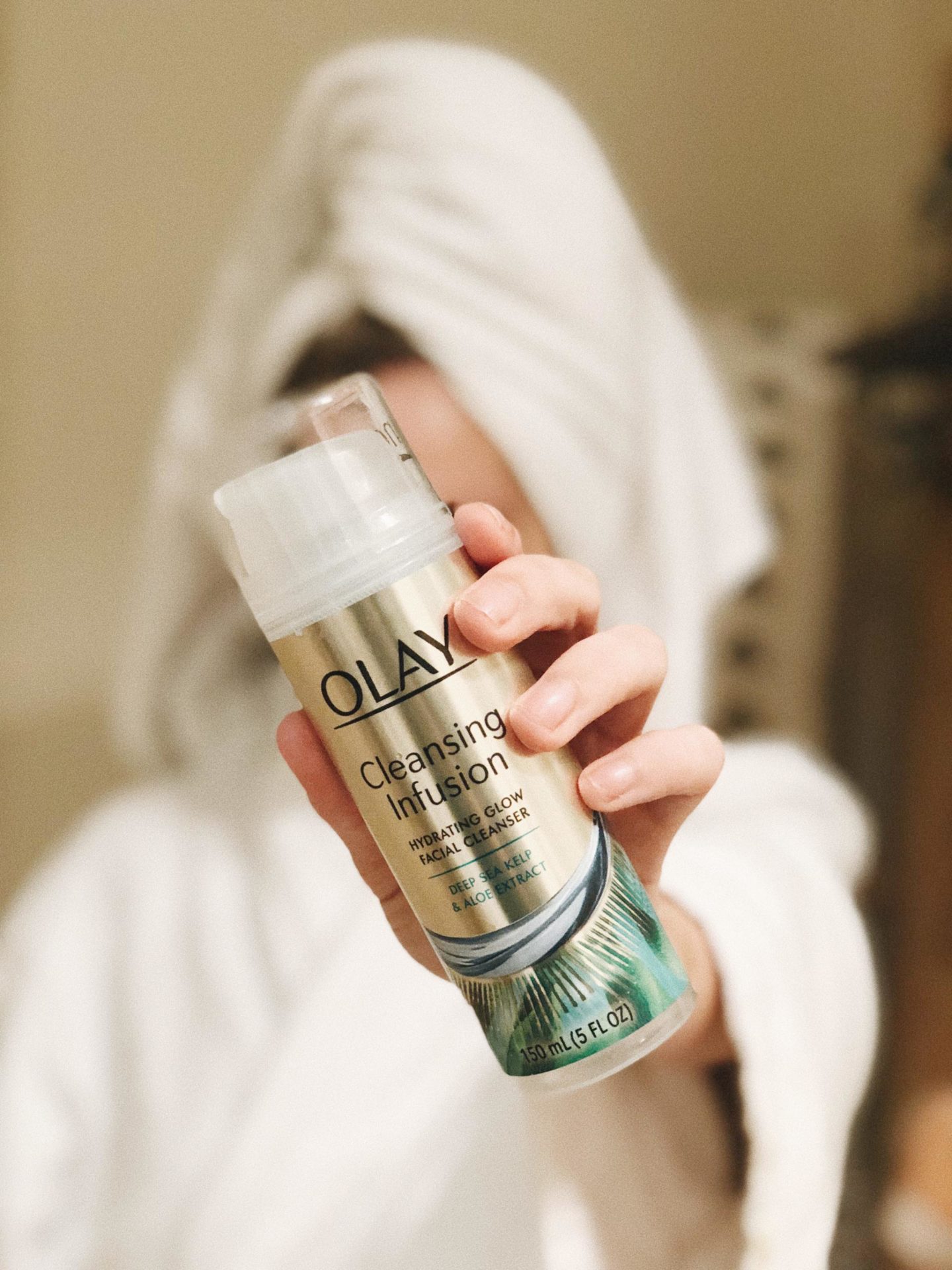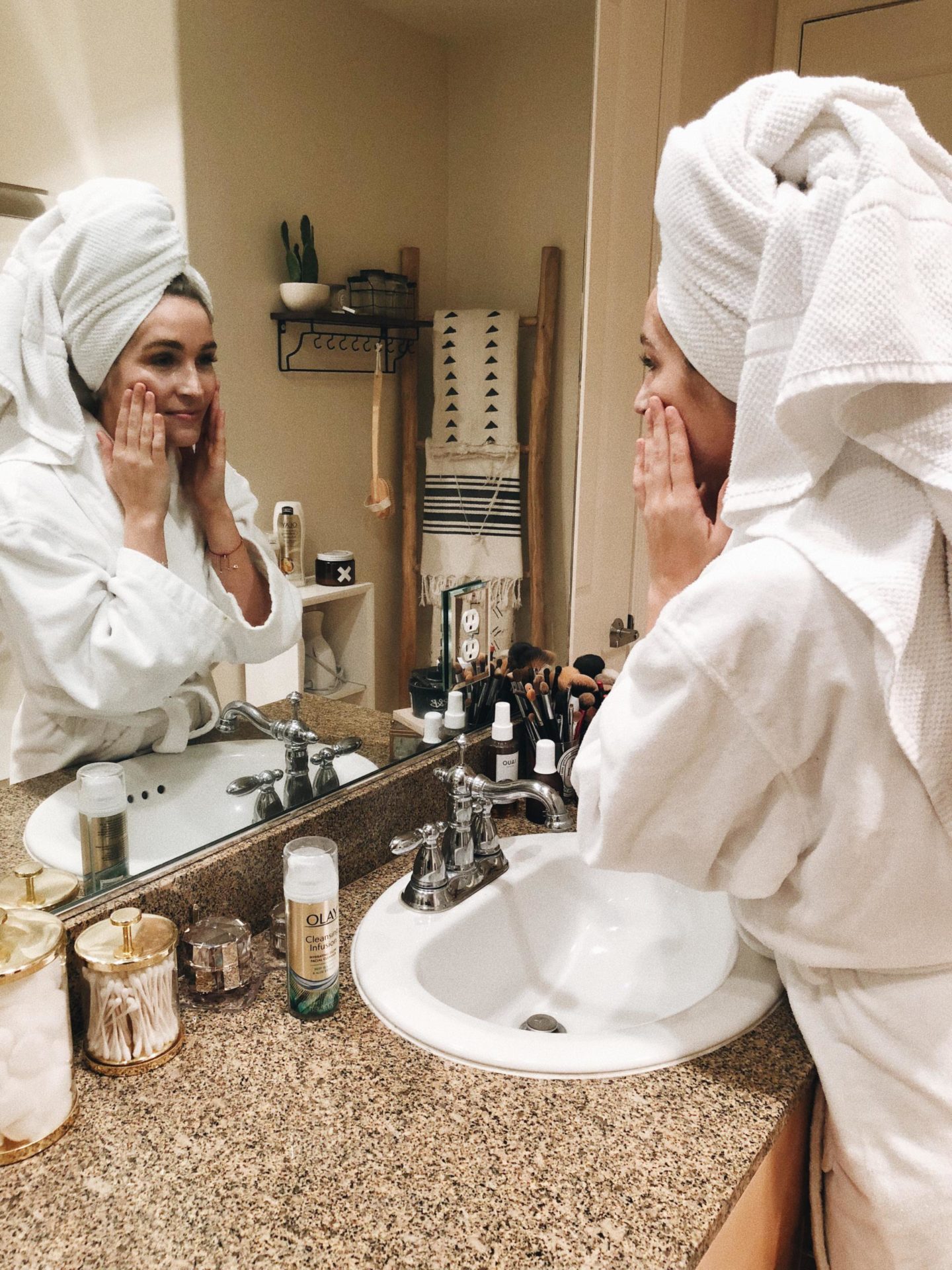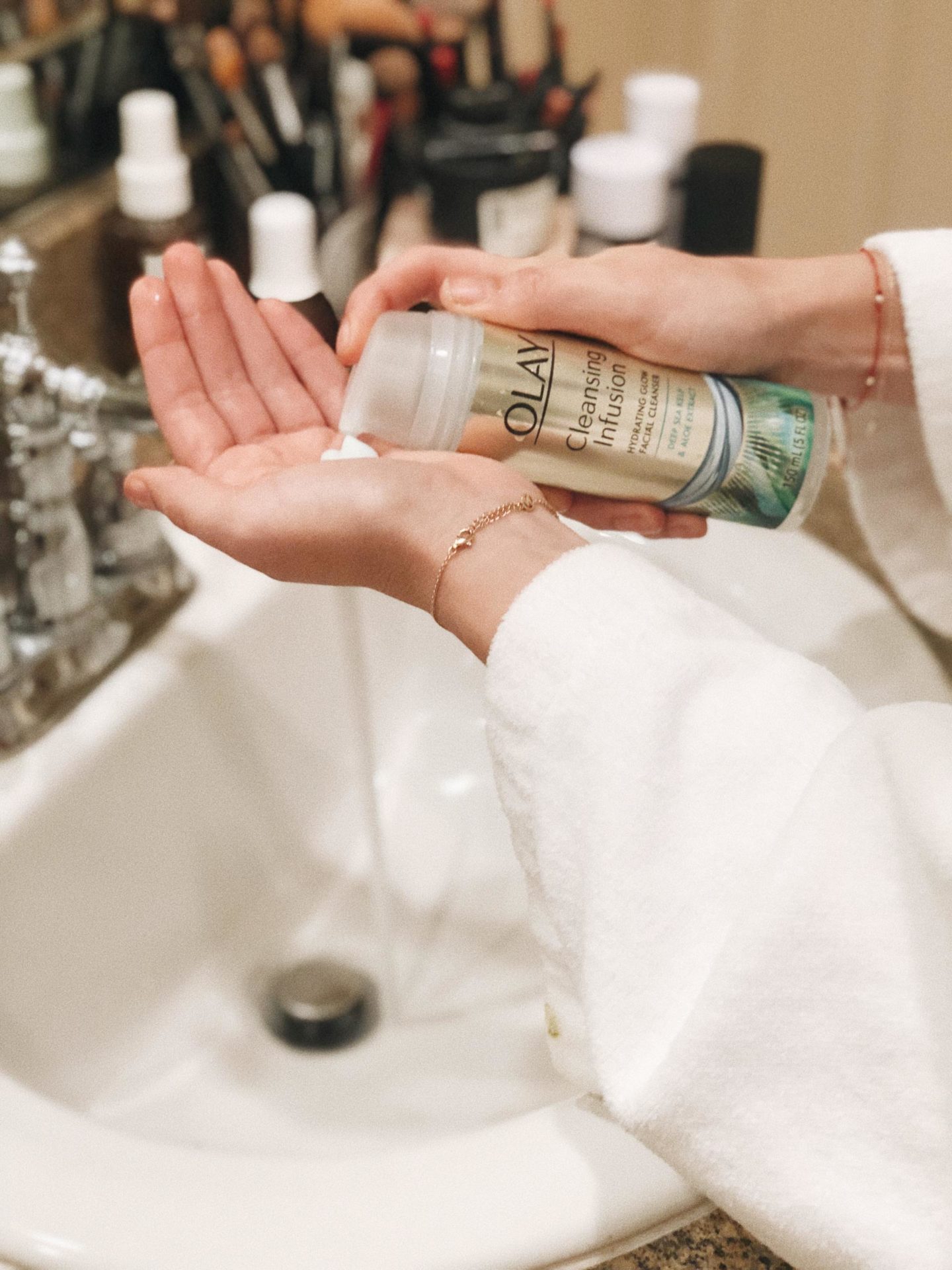 ---
NATURAL GLOW – BODY
---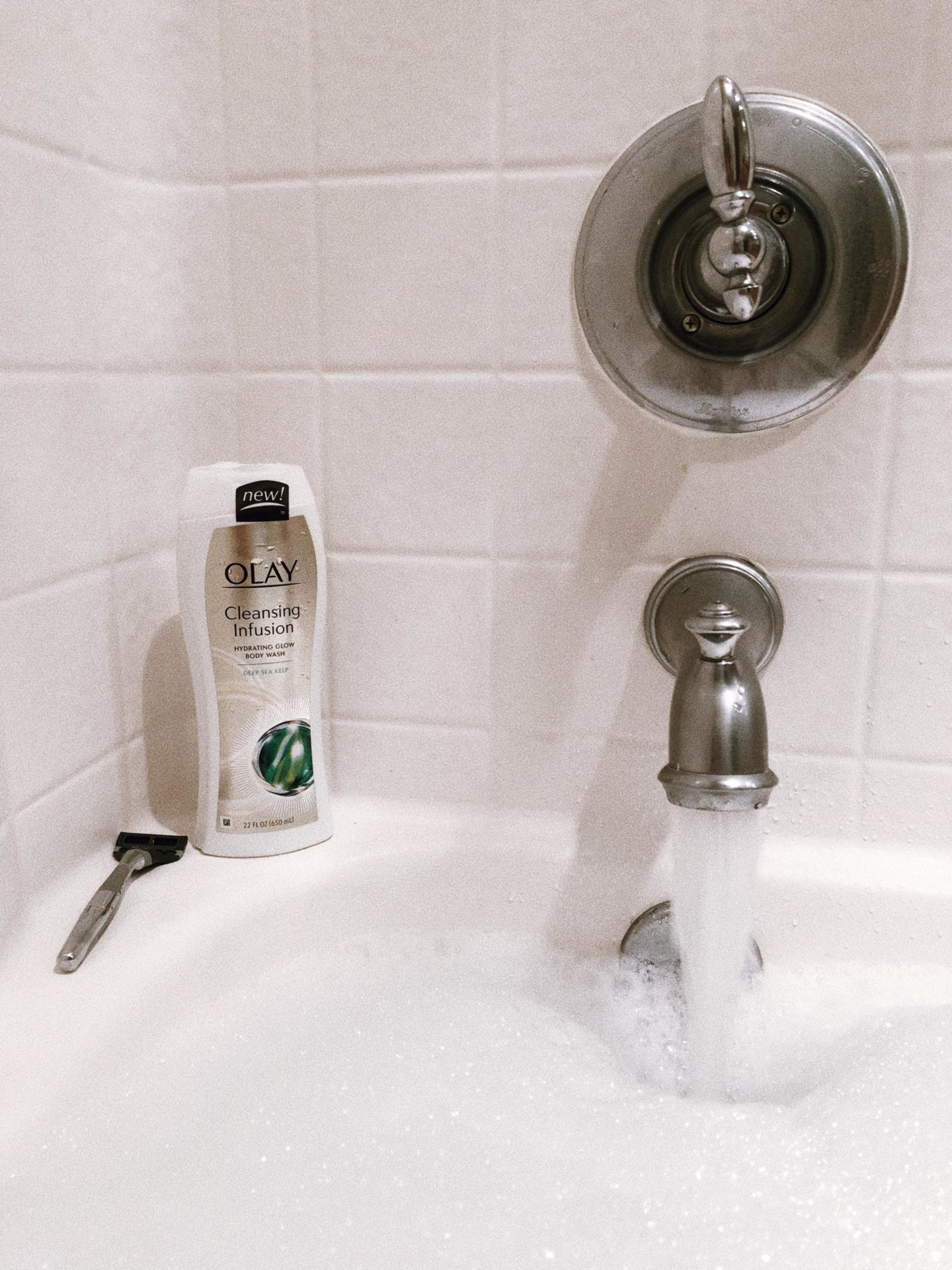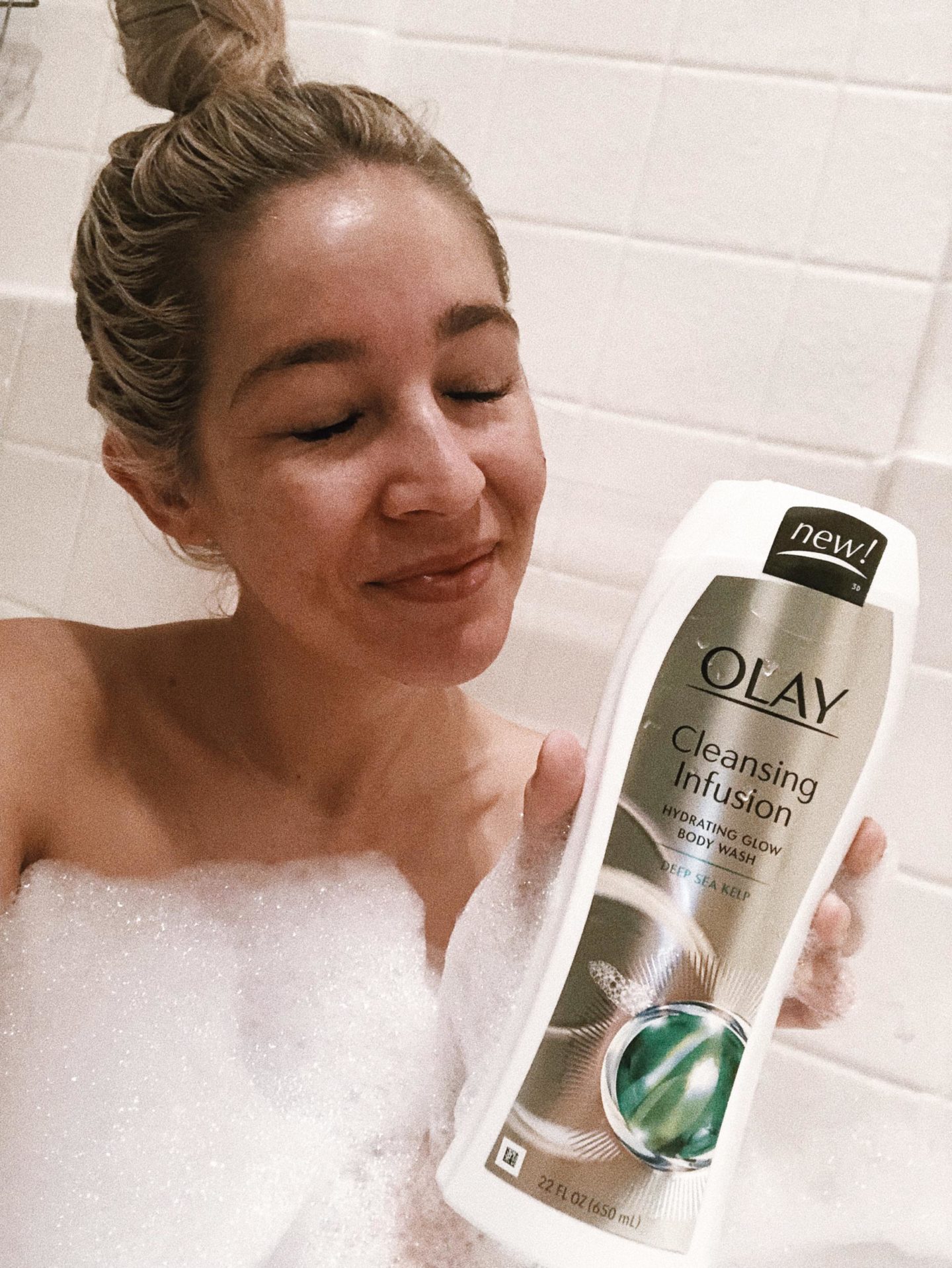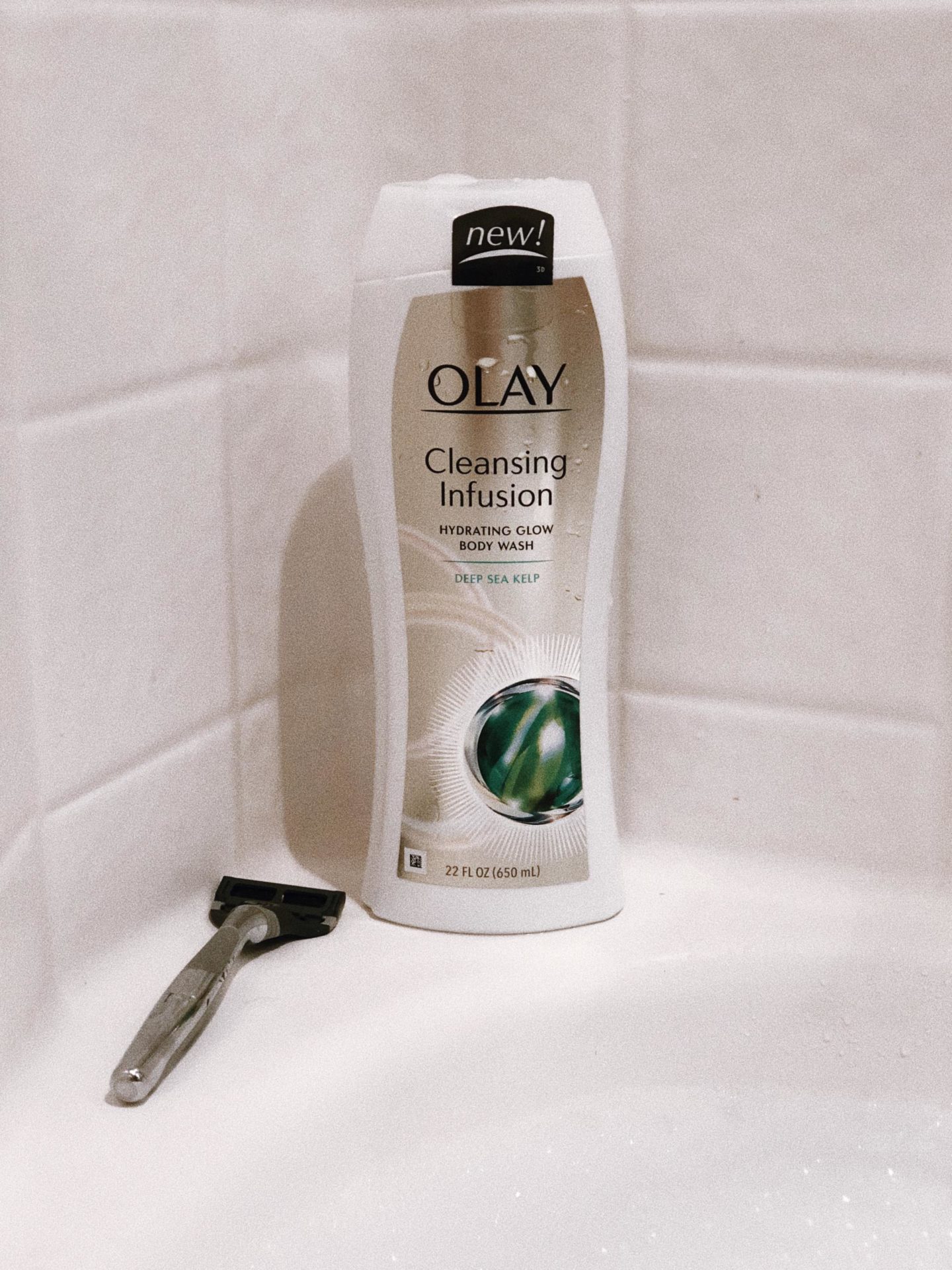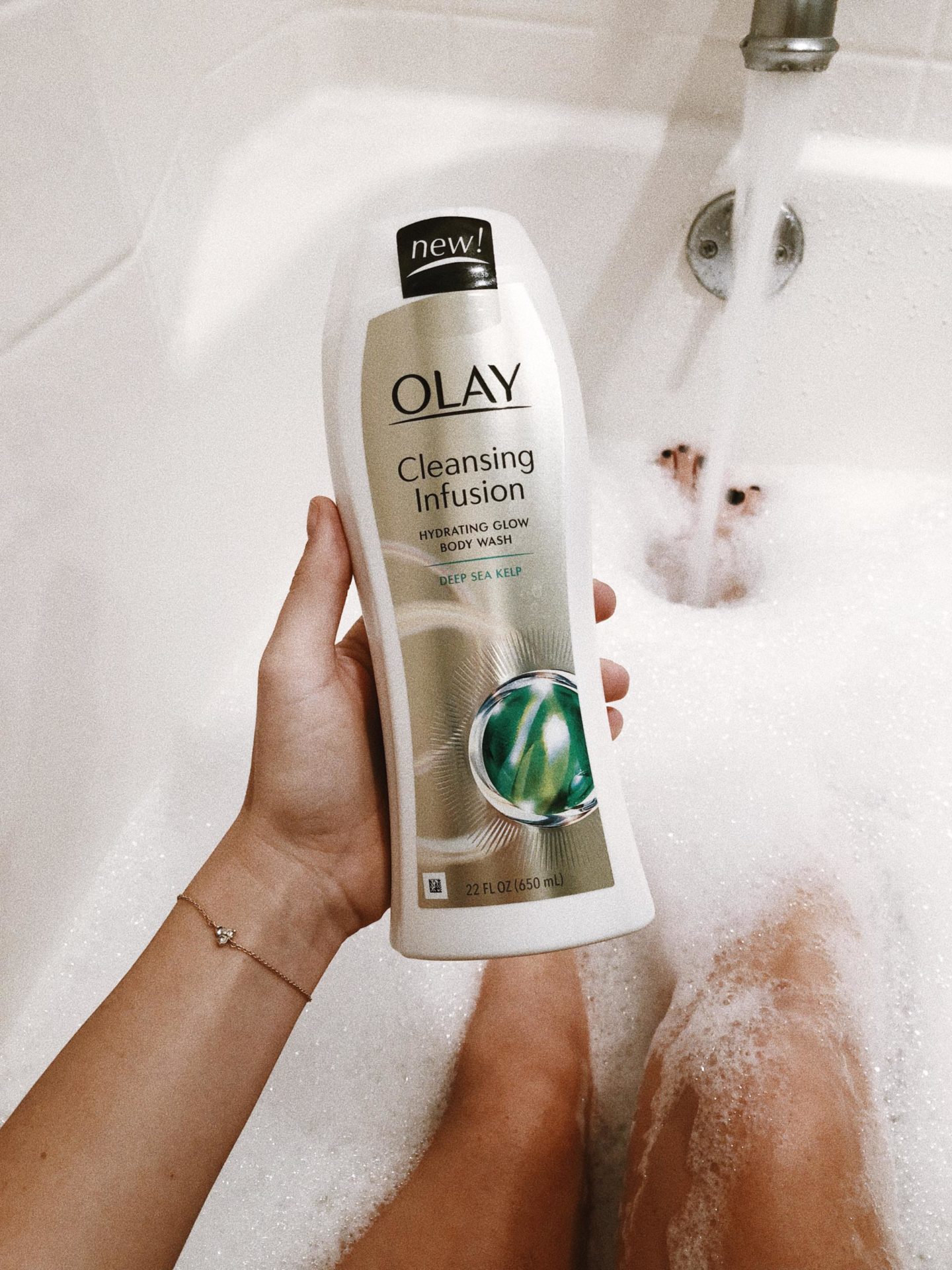 Shop products here!
What are your 2018 beauty goals? I'd love some more ideas on what I can add to my list!
This is a sponsored conversation written by me on behalf of Olay. The opinions and text are all mine.