Hi guys, it's been a while, hasn't it?
My apologies…but lately I've been so un-inpsired.
Annoyed, even.
Have you noticed how it seems like lately everyone is posting the same damn thing? No?
Well, I've personally found myself clicking "unfollow" way more than usual these days. I feel like content is just getting B O R I N G.
Sure, there are still 1000's of incredible images floating around out there, but lately pictures just haven't been enough for me.
This blogging thing is, and has been for quite some time now, my passion. My obsession. I think about it 24/7/365.
Funny fact: when Brennan and I met, he asked me what my biggest passion was (he loves to remind me of this conversation, it was his favorite). My answer, without question, was blogging. At first he said, no no no, that's work…what do you do for fun on the weekends or when you're alone? Again, without hesitation…I answered, blogging.
When I started this blog, I really had no idea what I was doing, or where I wanted it to go.
I just knew that I loved clothes, writing, and had a lingering obsession for figuring out HTML and website design (thank you, MySpace #RIP).
But fast forward to NOW. I find myself very tapped into a small list of girls who continuously pump out VALUABLE content..not just styled pictures with their coffees and pretty tiled floors or a bouquet of peonies on their front seat. I even find myself treating these girls' pages as search engines sometimes. #GOALS for every blogger.
This made me think to myself…"wow, what the heck do you bring to your readers?"
Sure, there have been some gems here and there, like when I shared with you my time in LA, and when I was feeling super complacent with life (what is this theme?? GO AWAY!)…but here I am again, still craving a deeper connection with you guys.
After all, if you're here, then you're obviously hoping I post SOMETHING that will be valuable to you…right?
So here's where you come in. 
If you could take two seconds to email me, IG DM me, tweet me, snap me, comment below, literally WHATEVER IS EASIEST FOR YOU….just tell me what you'd like to read about!
I know I've asked you guys this before, but this time I'm serious. It's time to get down to business, and back on TRACK with this passion of mine.
Thanks for following along, and thanks for giving me a couple weeks to think about where the heck I want to take this little space on the internet of mine 😉
Also, please continue on to see THE MOST incredible linen jumpsuit that has ever existed. I cannot tell you guys HOW MANY compliments I get when I wear this around. It also comes in red. So, you need it.
LOVE YOU GUYS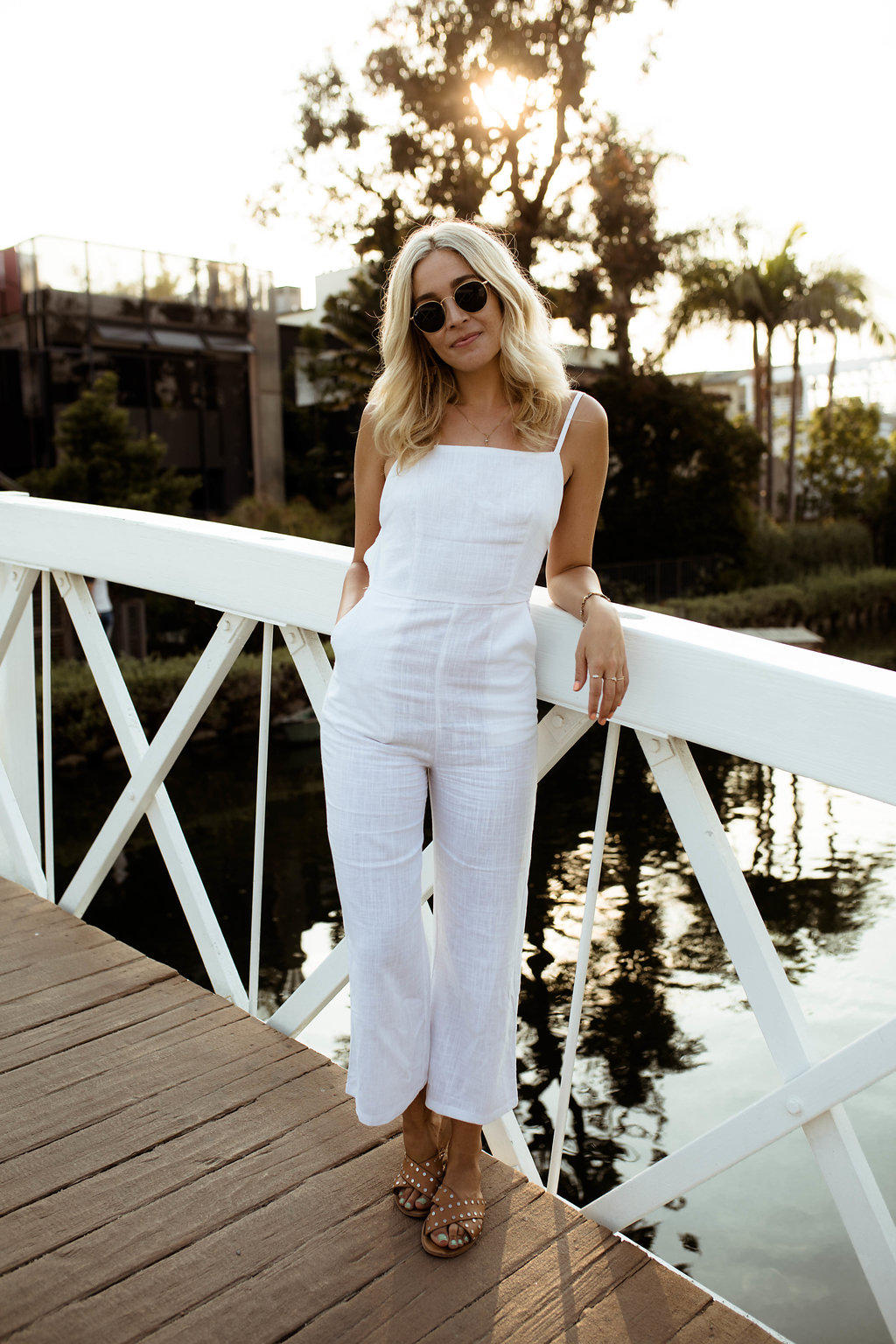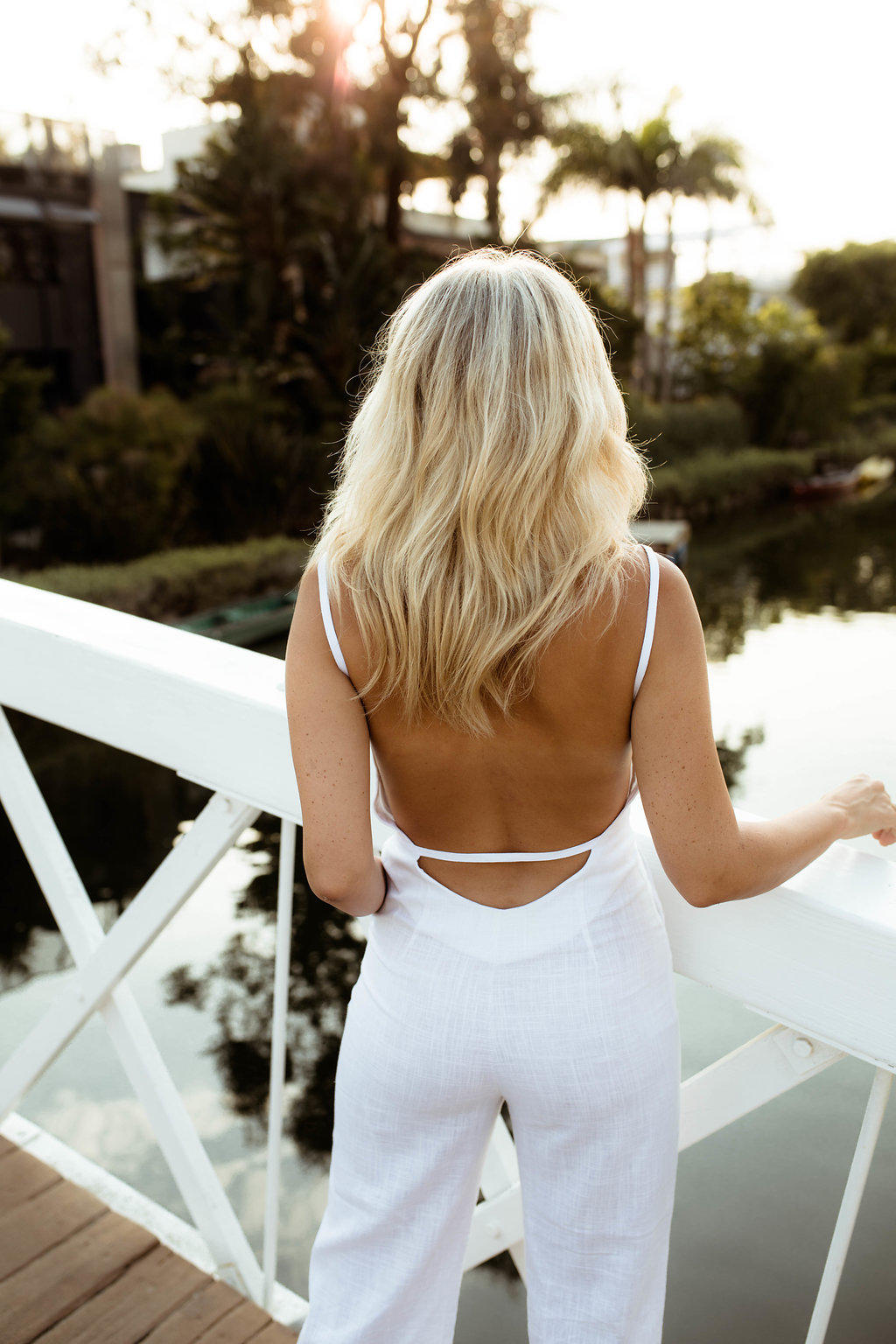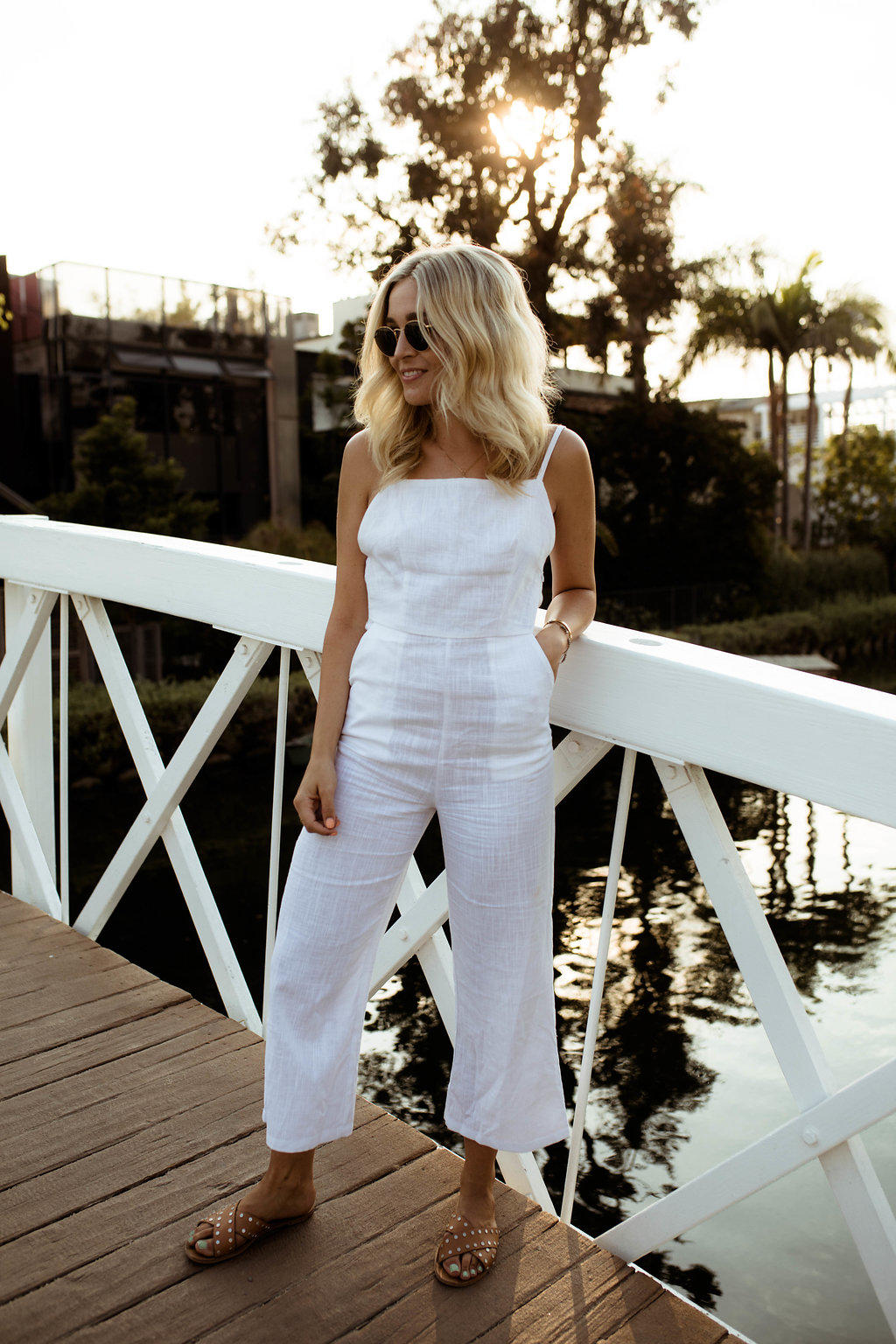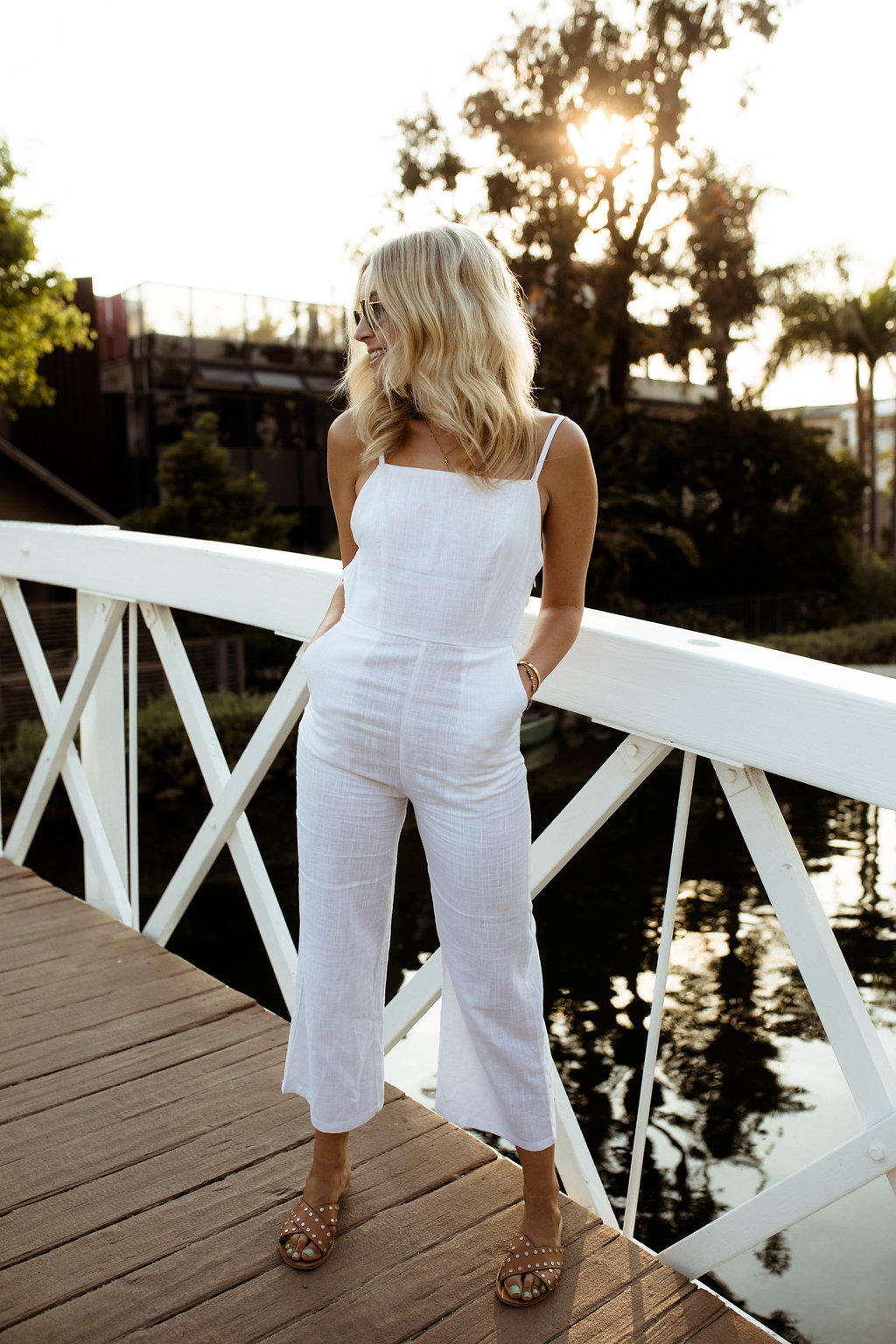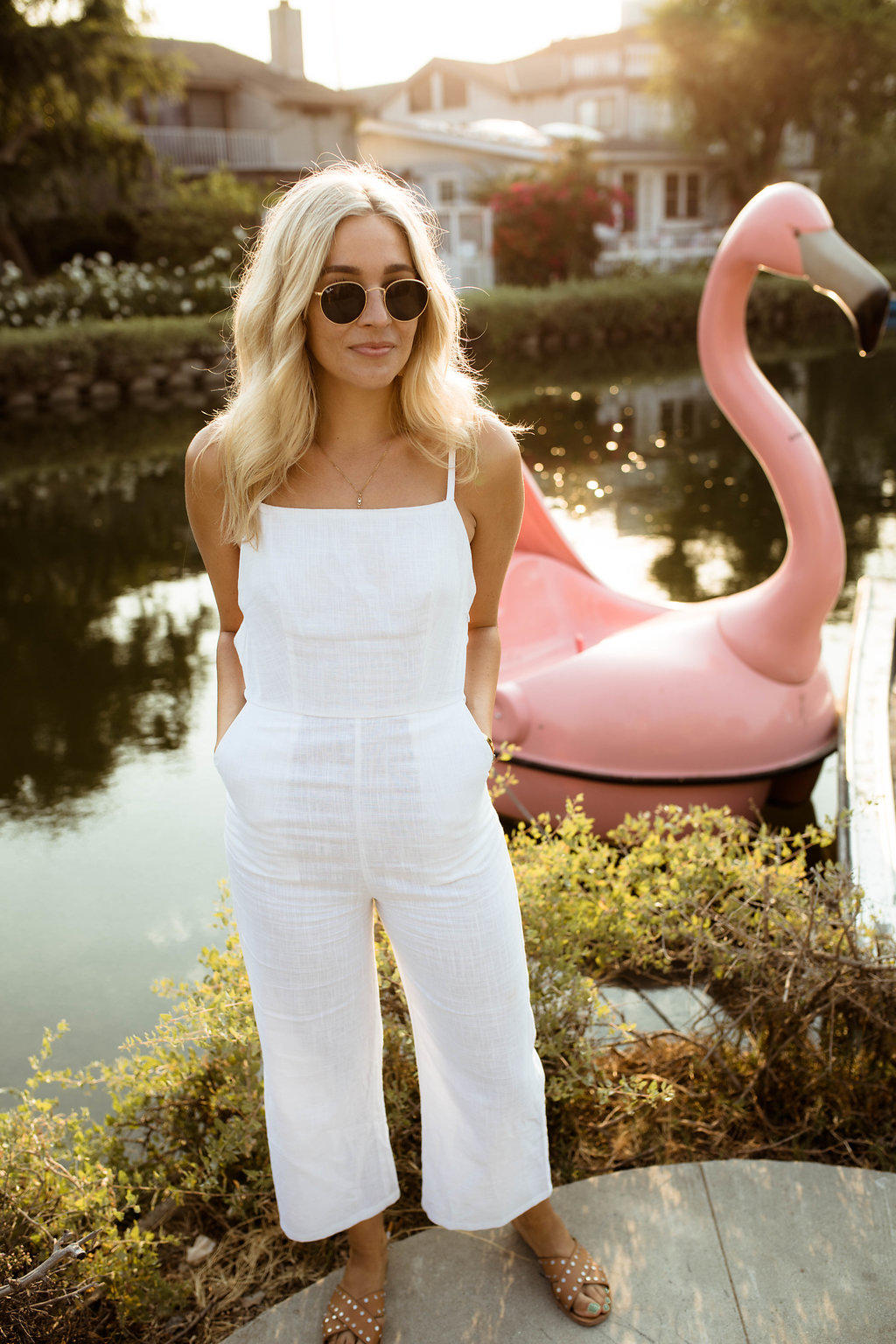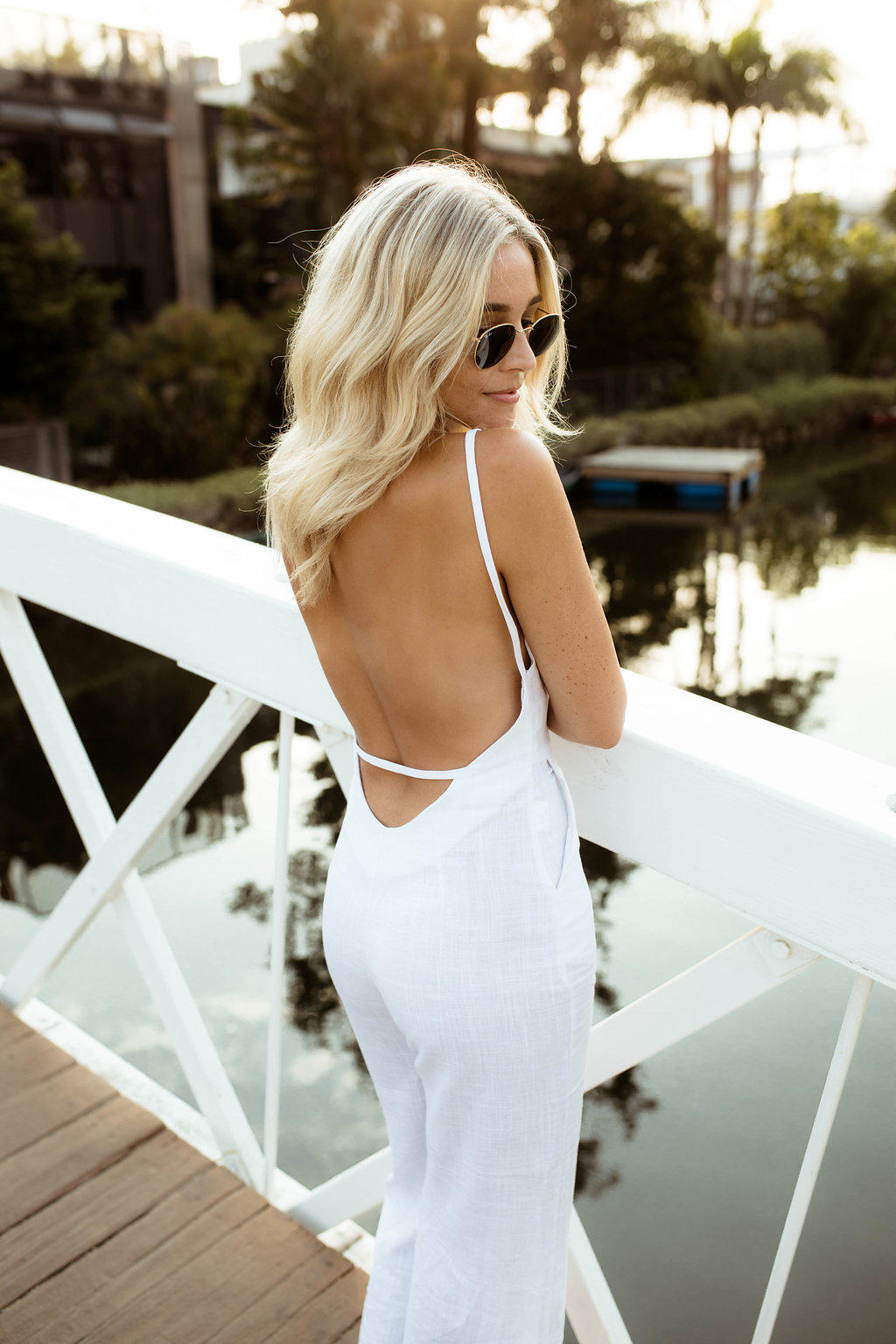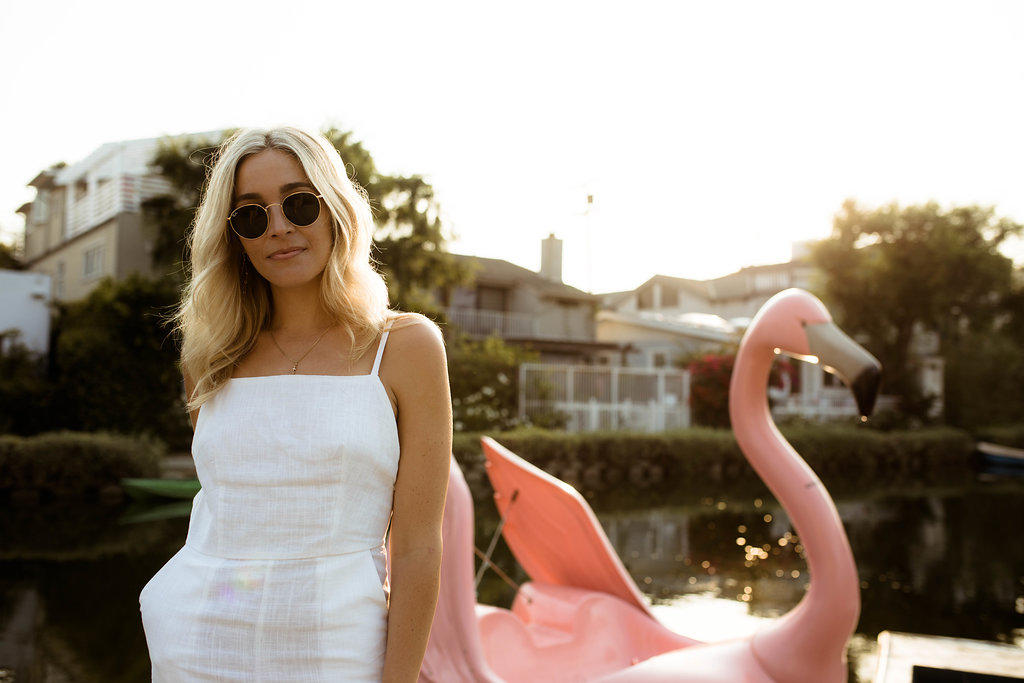 Jumpsuit, c/o Pretty Lavish | Glasses, c/o Tilly's | Shoes, c/o Tilly's (ON MAJOR SALE)